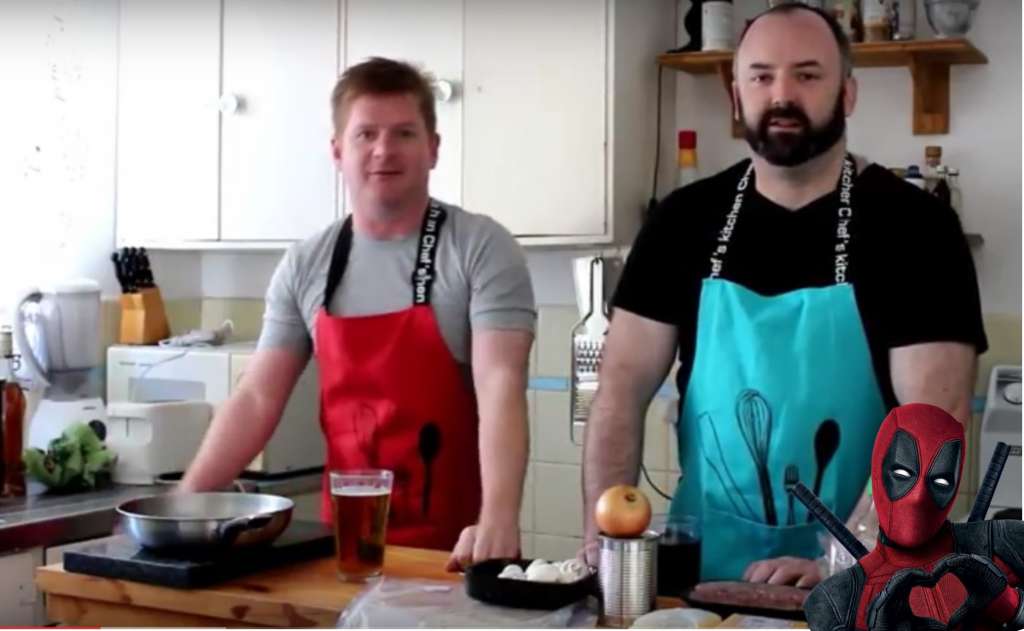 The first time I heard the term Chimichanga was in the rather successful Deadpool movie. I thought to myself 'that sounds awesome' and after a google search decided I needed to try and make one. Like all superheros I needed a sidekick though. Someone dumb enough, stupid enough, positively moronic enough, to attempt making something with gallons of boiling oil. Enter Trevor.
There is some dispute as to where the famous (should really be infamous with all the deep-frying) Chimichanga comes from. Mexico? America? Needless to say some people are rather proud of it and will embellish stories to cement origins in their own favour. We didn't really care about that though, it's food. Food is good.
The ingredients are not that expensive at all. Here's a quick list of what we used to make 6 terribly unauthentic chimichangas:
500g beef mince
1 Onion
150g mushrooms
Half-tin of tomatoes
Fresh coriander
Sour cream
Chilies (and chili sauce of your choosing)
6 Tortillas (a wrod Nick is unable to pronounce properly)
Mozzarella
Cheddar
Basil (a pinch)
1 (ONE) teaspoon garlic
Saudi's 2017 oil output (500ml sunflower oil)
Now that isn't particularly expensive, and luckily the process is not that tricky. Have a watch and see whether you would eat/cook the famous chimichanga too!
See, that really wasn't that difficult. Also, if OvG actually liked that then I am sure you will too. We've now made the KFC Chizza (shudder) and Deadpool's chimichanga, what next should we make? We were thinking of the gatsby but seeing as it's Kervyn's staple food we were worried we may offend him… Any suggestions people? If we choose your choice we'll even give you a shout out in the video!
Last Updated: April 10, 2017