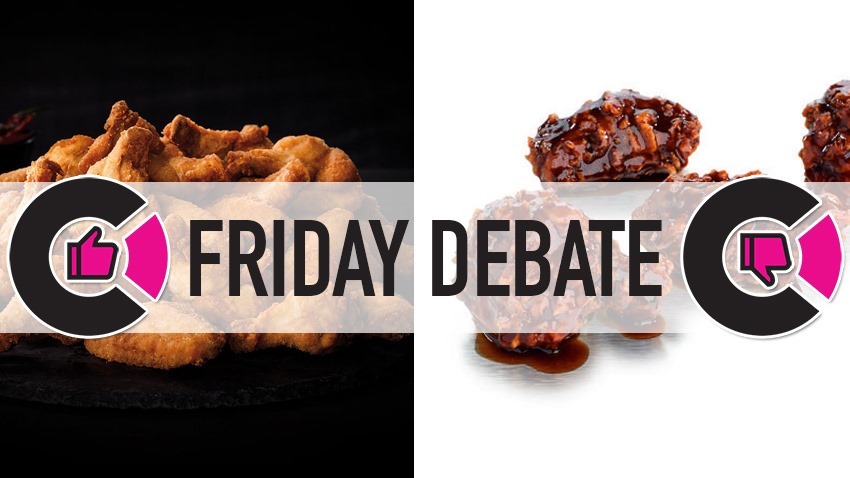 There are far too many members of the Critical Hit team who not just obligingly eat, but actually love KFC's wings. Not just the regular zinger ones either, but those horrible ones that are drowning in a sticky brown, sugar goop that should be illegal under the Geneva convention. Darryn, Allesandro and erstwhile cabbage Matthew are all members of the self-proclaimed Dunked Knights, a group of people without any taste who willingly pay for and eat KFC's dunked wings.
They're an abomination, and that sauce that's meant to be a ginger and soy concoction is probably three ingredients away from being napalm. I look down upon them because if there's any local fast-food chicken wing that's okay to it, it's Chicken Licken's Hot Wings – a vastly superior, slightly salty, but utterly addictive deep-fried poultry snack. That hot wings craving…when it's got you, it's got you.
Meanwhile, the only thing that Dunked wings have you crave is the toilet. What say you? Which chicken wing is superior? Zinger Wings? Their gross dunked variant? Hot Wings? Or are you like some other people in the office who think that chicken wings are a waste to begin with; little bits of oily chicken scraps that aren't even worth bothering with?
The views and opinions expressed in this article are those of the author(s) and do not necessarily reflect the official policy or position of Critical Hit as an organisation.
Last Updated: July 20, 2018