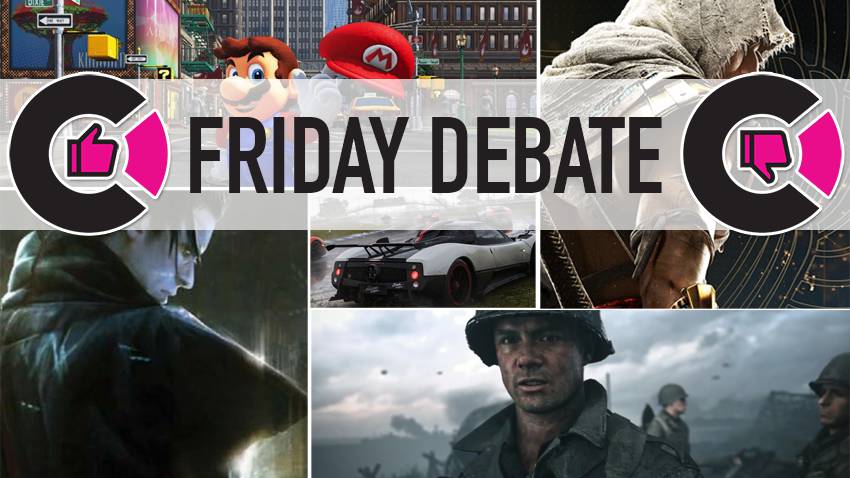 E3 is over and done with. It was largely hailed as a successful event, and our guys had a fantastic time there. If you haven't seen all our coverage of everything that happened in LA, then you really need to head over to our E3 hub and check it out.
I went into E3 excited to see what would be announced, but not overly convinced on any particular titles. I've come out with a few solid favorites. Assassin's Creed Origins looks like a return to form for the franchise, and I'm super amped to play it at the end of the year. But I'm super sad that it releases on the same day as Shadow of War, which I'm also far too excited about – how can I choose between my two loves? Surprisingly, I'm also really sold on Mario + Rabbids Kingdom Battle; when I first heard about the game's concept it sounded like utter tripe, but I think it's actually going to be an incredible, fun and deep game.
Of course the guys had other favorites – Super Mario Odyssey won our overall best of E3, but these were all the titles nominated for awards:
Dragon Ball Fighter Z
Forza Motorsport 7
Call of Duty: WW2
Nidhogg 2
Super Mario Odyssey
Spider-Man
Vampyr
Need for Speed: Payback
Assassin's Creed: Origins
Skull and Bones
The Crew 2
Extinction
Mario + Rabbids Kingdom Battle
Wolfenstein 2: The New Colossus
I know it's really different being at the expo itself and going hands on with games, so I would probably trust their judgement even more. But hype also impacts each of us different – certain games just resonate more with certain fans or gamers.
So what about all of you? Did E3 help create hype for you this year? Which titles stood out from the expo and which ones sorta fell flat?
Need more E3 in your life?
Check out our E3 2017 portal powered by Megarom Games and PlayStation
Last Updated: June 23, 2017