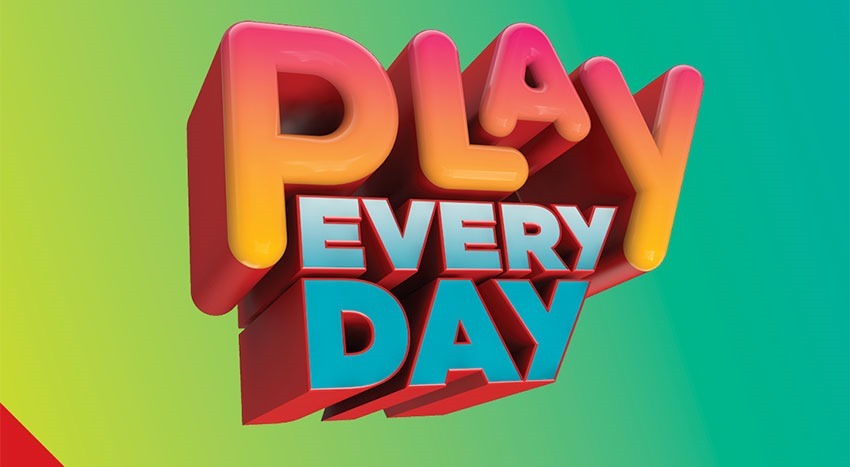 "Round and round she goes, where she stops, nobody knows…"
These words were immortalised by a radio show-cum-TV programme called "The Original Amateur Hour" that flickered on US small screens during the late forties and fifties. "Round and round she goes." These words loop my mind as I sit and look at my mobile phone's screen. Self-loathing builds and my dark passenger mocks: "What is this, amateur hour?"
Because you're dying to know, let me tell you that "The Original Amateur Hour" was created by Major Unimportant Name during the 'Jurassic Era', when the interwebs weren't around. In those dark and terrible times the biggest inventions of the day were the "lazy bones" TV tuner which had a cord running between it and the goggle box, Mr Potato Head, the non-stick frying pan and a commercial machine called the Universal Automatic Computer (a.k.a. UNIVAC I). Said computer weighed 7,257 kilograms, and was 7,3 by 15,2 metres in size. That's a hell of a lot bigger and heavier than today's tablet.
Amateur Hour had a perfectly predictable format. Each show would include the spin of a massive roulette type wheel that would determine the order of the talent's appearance. Much like Vodacom's Play Every Day.
To play this casino-inspired game you must install the Vodacom App (easy peasy!), and launch the app. Boom! You get the standard corporate "welcome" and a the message from Satan itself: "PLAY EVERY DAY. Stand a chance to win awesome prizes this Summer with Vodacom. You can win electronics, data bundles, vouchers and more." Below this a bright red button beckons: "Play now." Beyond that in boring, obscure black and white: something that reads: "Check Your Balances."
Do I check my balances? No way. What do I do? Predictably I pull the slot machine's lever and go to a screen where I can choose which number I want to play from, check my prizes (none yet), see how many available plays I have (1) or (this is where this becomes the devil's playground) buy more plays. Like any good merchant that deals in addictive substances, Vodacom gives you the first hit free. Yippee.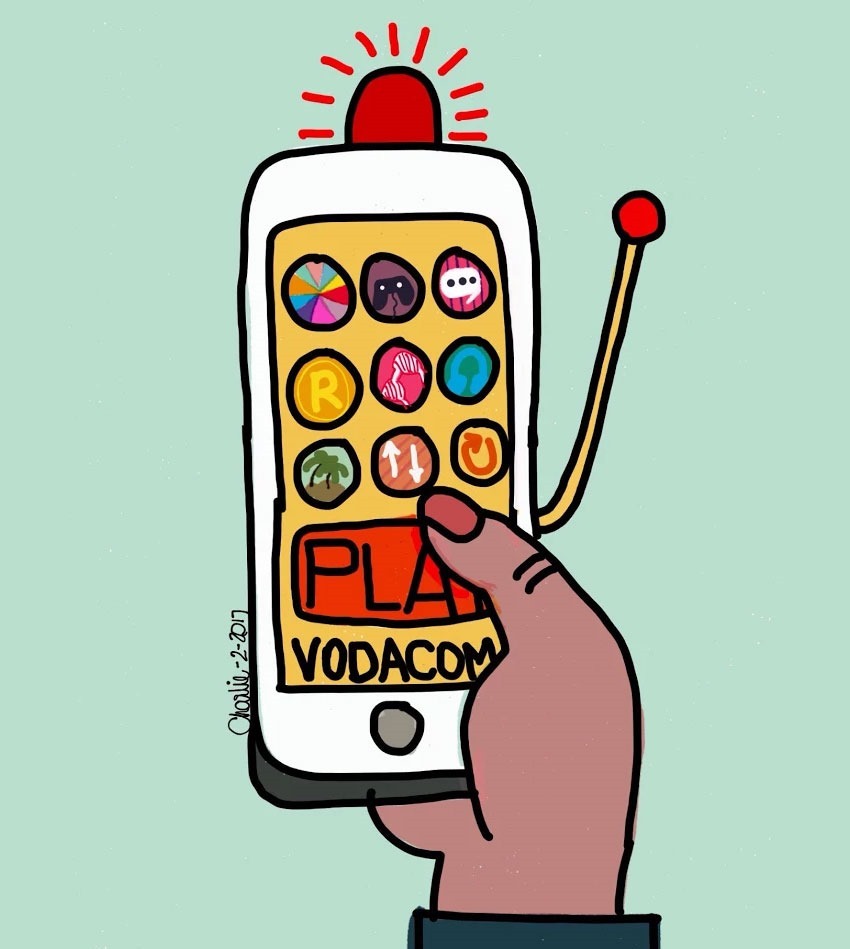 Hit the "Click To Play" button and you're taken to a prize screen of nine prize categories, each brightly illustrated by its own icon. What can you win? Grand prizes [icon = island holiday]; data bundles; digital content; mystery prizes [icon = wheel of fortune]; electronics & gaming, minutes and SMS [I've hundreds of these already]; lifestyle discounts [insert vomit icon]; Vodacom Millionaire [only an entry to, not the millions per se], and the dreaded 'Try Again' [signified by a red loop with an arrow].
Click to play. A light flashes randomly on some of the prizes as I wish the light to: "Go to data" or Go to the Vodacom Millionaires." On my first try I win zip. Let's see how much it is to buy a new entry. What? Only R1 — that's not a lot. Let me try again.
Click to play. Flashing lights go round and round over the prizes. I win 2GB for two days, which is excellent because I've just run out of data, and this cost me 50c a gig. Let's try again. Flashing light. Zilch. Try again. Oh. I won a lifestyle discount. Let's see what it is. I'll get R400 off a purchase of R2000 at my nearest Edgars store. Does anyone shop at Edgars anymore? Is my nearest Edgars store even open? Let me try again. Buy another entry. Nothing. Buy another play. I won a Daily Sun SMS update free for one day. Are you kidding me? Is that even worth a rand? Try again. I win 50MB for three days. This means I can stream about one twentieth of a movie. Real generous Vodacom! Give me the big gigs up front and when I start burning cash buying entries throttle the prizes back to a couple of megs for half a second or so.
This is how the game goes. Every day your dealer appears with your first free hit. And, let's face it, anything free that could win you a million is appealing. But when you don't win, 'pulling the lever again' is all too easy. Ka-ching! The R1.00 surcharge is just added to your bill again. And again. And again. And every day that you open your App you're taken directly to 'Play Every Day'.
Who's the real winner of this promotion? Vodacom of course. That mobile operator which achieved group revenues of R80.1 billion for the year ending March 2016, and that has a market capitalisation of some R221,65 billion. But here I am throwing cash at these fat cats who are essentially ripping consumers off when it comes to data prices, as a research report presented to parliament evidenced in September 2016.
After playing hardcore for over a month, how did I fare? 2GB for two days was my best, and most worthwhile prize. A couple of days ago my mobile data bundle ran out (doesn't it always?) and I went to the wheel of fortune to win more Gigs. But not a Gig did I win. Or a MB, or even kb. Not a sniff of data. There were discount vouchers for all manner of useless stuff, but not one byte or bit of data.
Playing did cost me though. Damn – I'm dreading this month's mobile account. My dark passenger keeps telling me that nothing from a mobile service provider is ever really free.
The views and opinions expressed in this article are those of the author(s) and do not necessarily reflect the official policy or position of Critical Hit as an organisation.
Last Updated: February 14, 2017