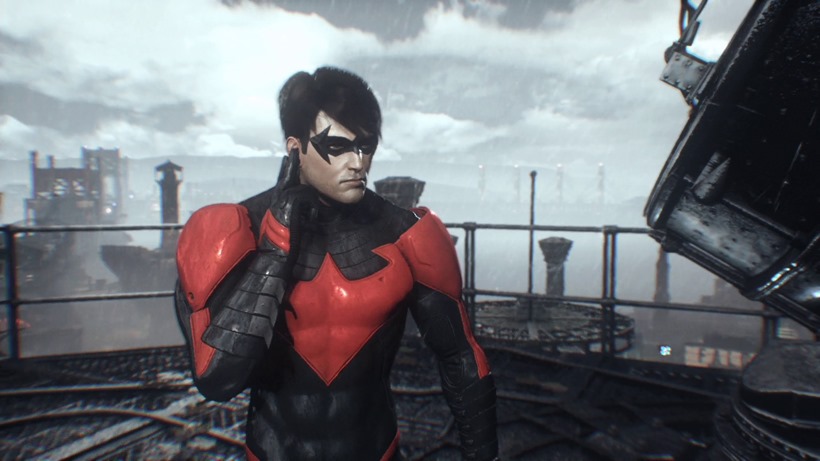 I still think Batman: Arkham Knight is a superb game, even if it is just more of the same – but fine-tuned like a VW Golf with go-faster stripes. The DLC that came in the season pass however? Not so great. The various episodes that make up the post-launch content suffer from a range of problems.
They're shorter than I am when I'm on stilts, there's not much of a story to guide your fisticuffs and you've already played through familiar beats as the Batman, in far more engaging sequences. The latest slice of DLC pretty much checks all of those boxes. But for once, it's not a completely bad thing. Just mostly bad.
With Batman missing from Gotham, it's now up to the extended Bat-family to enter the scene and keep law and order running in that infamous hotspot of crime and super-villainy. Enter Nightwing, as the former Boy Wonder tracks Penguins gang as they attempt to break their boss out of the Gotham City Police Department.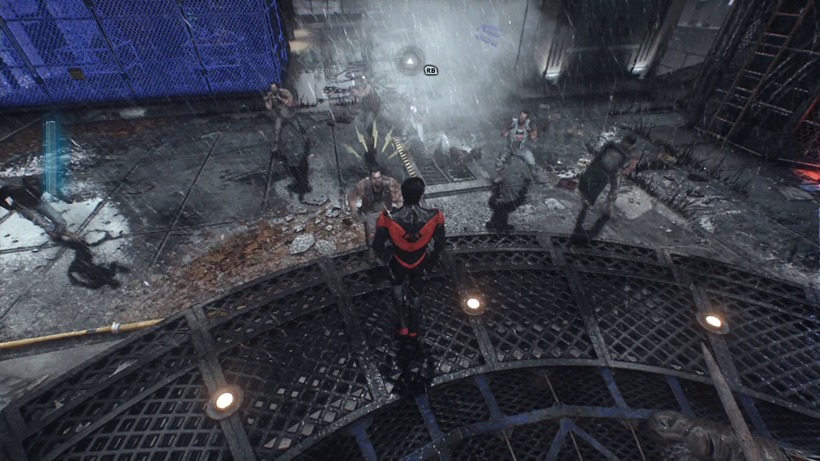 After handing the reins over to Warner Bros. Montreal for the DLC content, Rocksteady is back in charge for this episode. And in a way, it really shows. In another way, it only really shows in one specific level, when players use Nightwing for a Predator stealth level. The GCPD is a tighter, more layered sandbox filled with clever thugs and glass windows that betray your location.
It's a more fluid and variable location, one that gives proper meaning to being a predator armed with various gadgets. That's about it really. Besides a handful of fights with Penguin goons, the only real highlight of the DLC comes from that Predator stage, resulting in another DLC chapter being done and dusted in around a half-hour.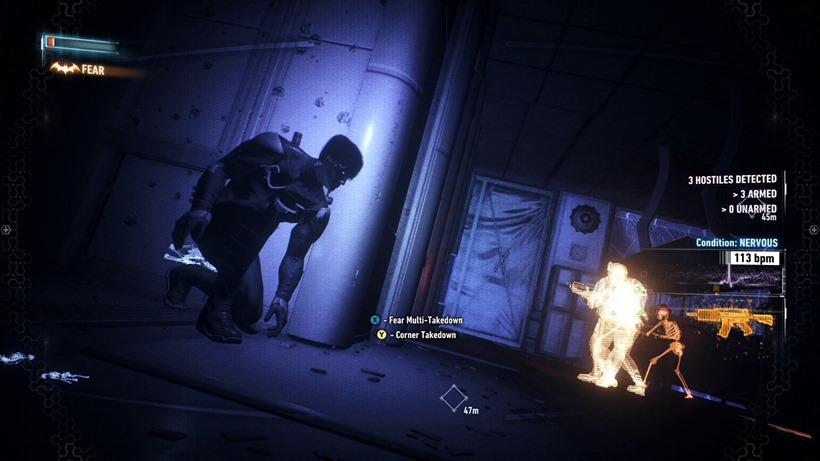 At least A Matter Of Family had the decency to attempt to be bigger and bolder with a big new stage and challenges. GCPD Lockdown however, is perfectly content to be a middling highlight reel that doesn't even include a boss encounter. And that's a shame, because Nightwing is a great character. Dick Grayson is a proper dick to his enemies, and it's fantastic.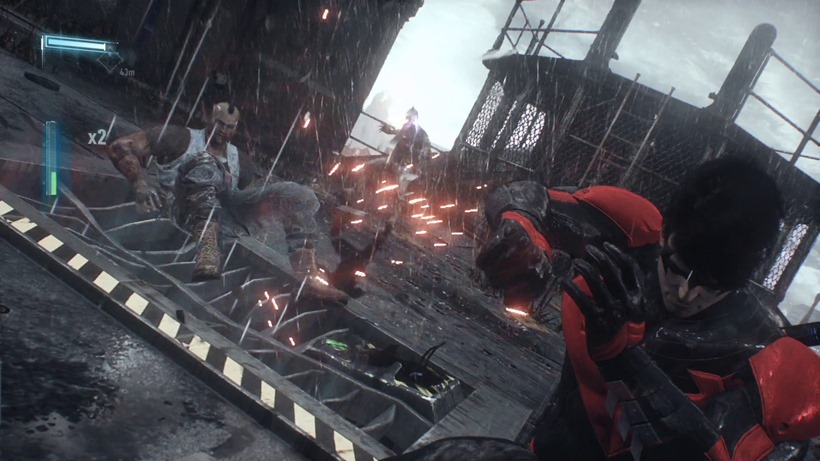 He's flippant, he doesn't brood and his verbal jabs manage to rub salt in the Penguin's wounds. He's the Gotham City version of Spider-Man essentially. Throw in some fun banter with WayneTech genius Lucius Fox, and you have an odd couple dynamic that needs to be further explored.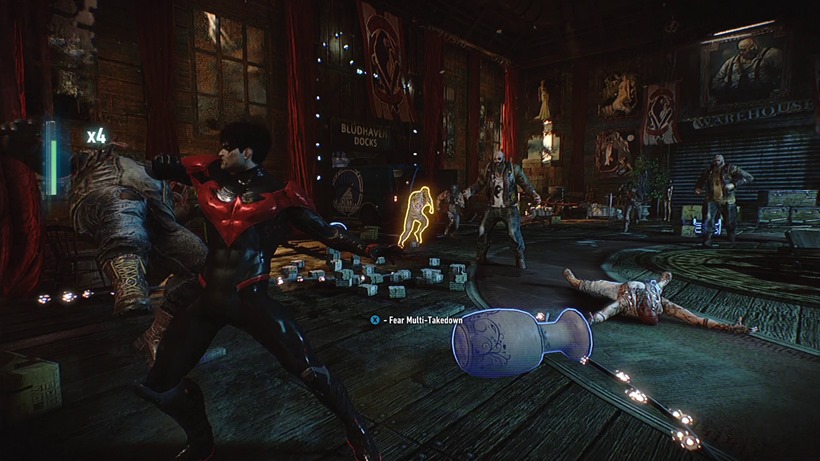 It's just frustrating to see the Batman saga from Rocksteady essentially end this way, with the addition of new content feeling like more of an obligation, than a final hurrah.
Last Updated: October 1, 2015