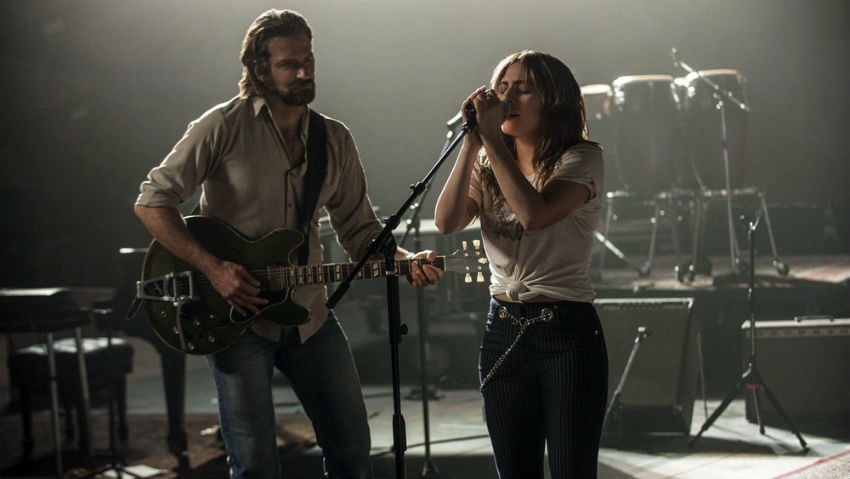 I've never been one to consider myself hip with my choice of expressive lingo. My social media timeline is not "lit" and there's a distinct lack of "fam". But as the credits rolled on A Star is Born, I felt like rocketing out of my seat, leaving behind my fellow emotionally battered audience members, to punch my fist in the air and whoop out a celebratory "YAS KWEEN!" followed closely by a coined-in-the-moment "YAS KEENG!". The objects of my respective august hashtag-worthy declaration urges? The duo of Lady Gaga and Bradley Cooper who had just set the screen ablaze for two hours in this stellar musical drama.
A Star is Born is a tale as old as the Hollywood Hills. Its story of an unknown but mega-talented young artist being discovered, mentored and then loved by a fading, self-destructive veteran was first told in the 1937 Technicolor romantic drama before being remade three more times, with merely the core of the characters changing from actors to musicians. Now it's the turn of Cooper – who stars, co-writes and makes his directing debut here – who proves in magnificent, sure- to-be-Oscar-contender fashion, that the magic of old tales lies in the retelling. And the casting.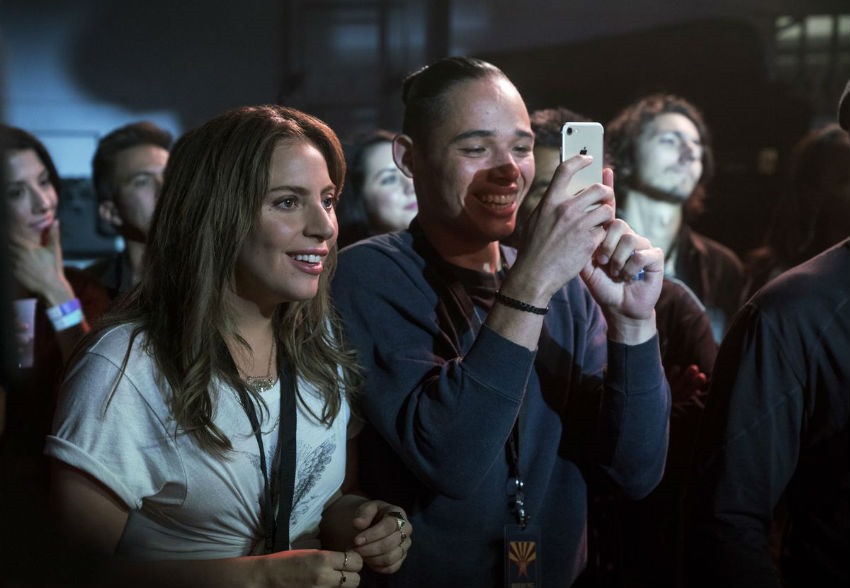 This is a story that lives and dies on the raw chemistry between burgeoning protostar and alcoholic supernova, and Gaga and Cooper have it by the celestial bucketloads. She's Ally, a hothead waitress with the voice of an angelic host who moonlights performing campy covers at a drag bar, afraid to put herself – her true self – out there musically after numerous rejections about her appearance. He's Jackson Maine, a booze-pickled older rock star with a tour bus-full of emotional baggage whose lengthy career is spiralling down even faster than expected thanks to a worsening hearing defect.
Jackson stumbles into Ally's bar one-night post-concert, just looking for a drink and instead finding a muse and romance. Struck in awe by Ally's hidden talents as a singer-songwriter, Jackson invites her up on stage during a show to sing one of her own songs. The emotionally charged performance rockets her into the viral atmosphere and soon Ally is fending off music producers with their own ideas of how to turn her into the next musical sensation, all while her relationship with Jackson goes through heavenly highs and chasmic lows as the pressures in both their lives mount.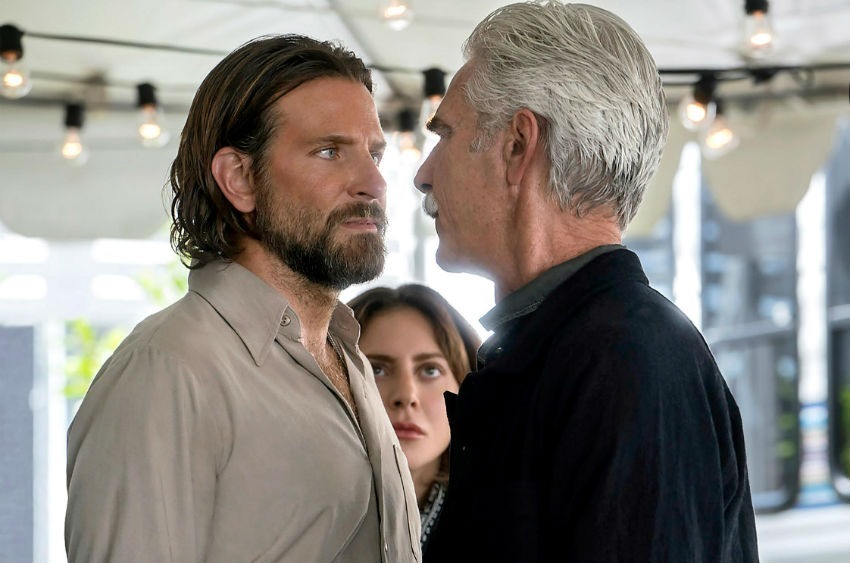 Cooper plays Jackson with a gravelly Sam Elliot drawl (Elliot himself actually being in the movie as Jackson's older brother) overlaying a charming tenderness, especially when he's around Ally. But his every bedraggled step on stage, his numerous offerings of advice to Ally on having something to say, screams of the brokenness inside. Meanwhile, Gaga, divorced from the meat-dressed pop art spectacle of her real-life public persona, is a down-to-earth revelation as the vulnerable young singer-songwriter. There's an incredible realness to her Ally, thrust from the messy home she shares with her boisterous widower father (Andrew Dice Clay) into the unexpected demands of superstardom.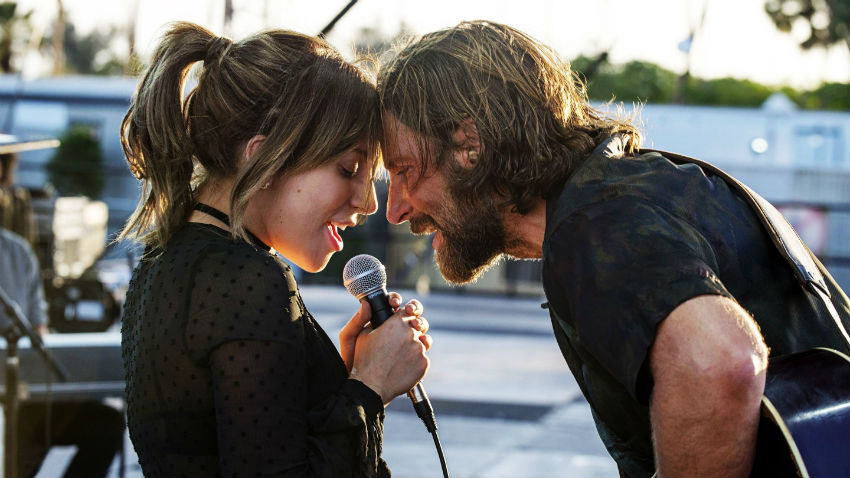 And when she sings it's arguably the best blockbuster-level special effect you will see in 2018, her performances stuffed to bursting with the full emotional spectrum. Not that Cooper is a slouch on the musical side either, with their duet of "Shallow" (a spine-tingling belter fated for an Original Song Oscar by my estimation) having been stuck in my head ever since I first heard it.
But it's not just the performances of its stars – as white-hot brilliant as they are – or the stunning music that are the only selling points here. Cooper directs with a masterful touch that belies his relative inexperience, his steermanship elevated even higher by the intensely intimate lensing of Academy-nominated cinematographer Matthew Libatique of Black Swan and Requiem for a Dream fame. The script co-penned by Cooper, Eric Roth and Will Fetters is also electric and filled with cavernous depth. It both skewers and praises the music industry's perversion and potential, and also takes a sobering look at the destruction of substance abuse. And it does it all while balancing out its macro narrative ambitions with the throbbing story of a love holding together the shattered pieces of two people that drives this story.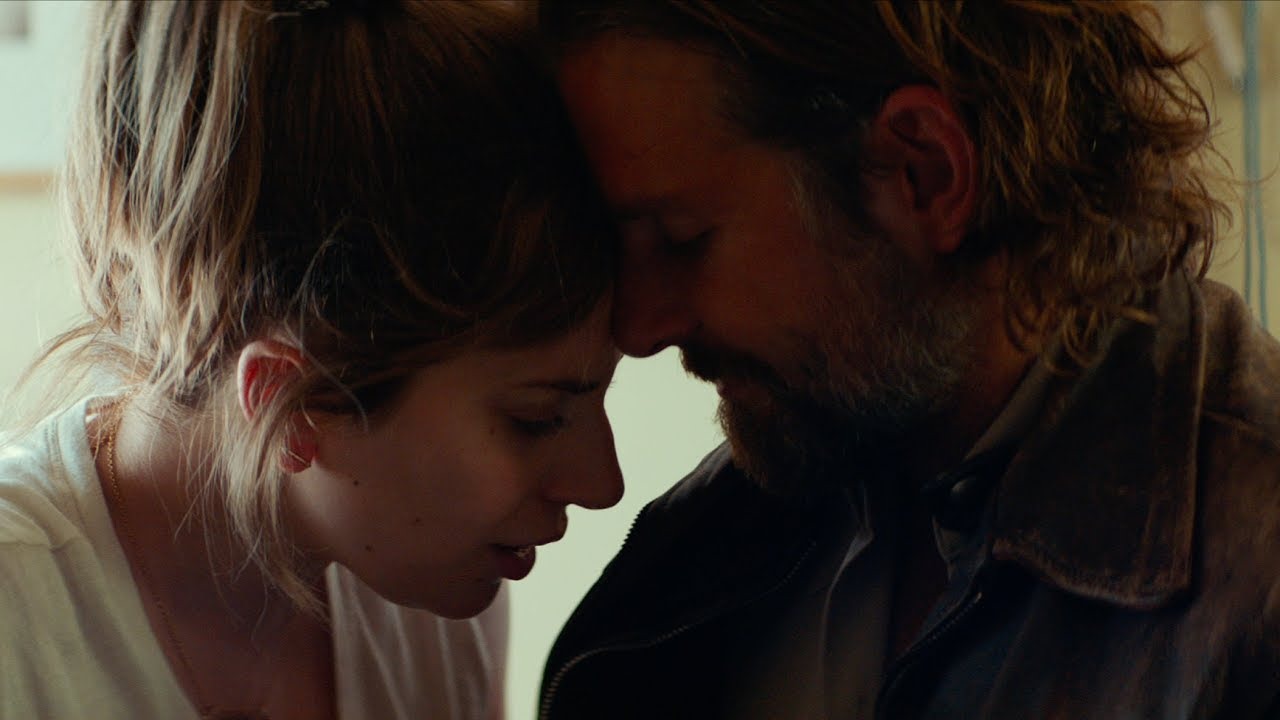 Cooper and Gaga will most definitely be top contenders come awards season, but all the various players in this drama bring their A-game here. And they do it so thoroughly that some might say they make things look effortless in their execution, but that would cheapen the hugely emotional toiling that clearly must have happened to bring us this spectacular film. This isn't just a good remake – or even just the best remake of A Star is Born, which it definitely is, in my opinion – it's a stellar achievement that is easily one of the best things you'll see this year.
Last Updated: October 12, 2018
A Star is Born

A Star is Born is a tale as old as Hollywood itself, but in this, the fourth remake of the 1937 classic, star/director/co-writer Bradley Cooper and his pop diva turned acting powerhouse co-star Lady Gaga prove that there's still plenty of star power left in this story with hugely affecting performances (thespian and musical), stunning directing, tight writing and palpable lump-in-the-throat emotion.