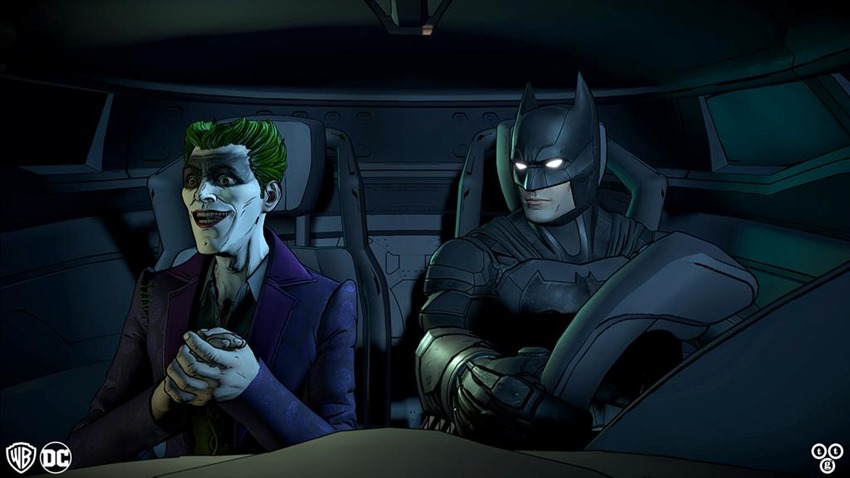 Warning: Spoilers below
In a life filled with terrible decisions, I may have just made some of my worst ever choices in season 2 of Batman: The Enemy Within. An episodic game of truth and consequences, Telltale's latest caped crusader caper has been less about the divide between Batman and Bruce Wayne, and more about the relationships forged in the pursuit of justice and the toll that it takes on the people closest to you.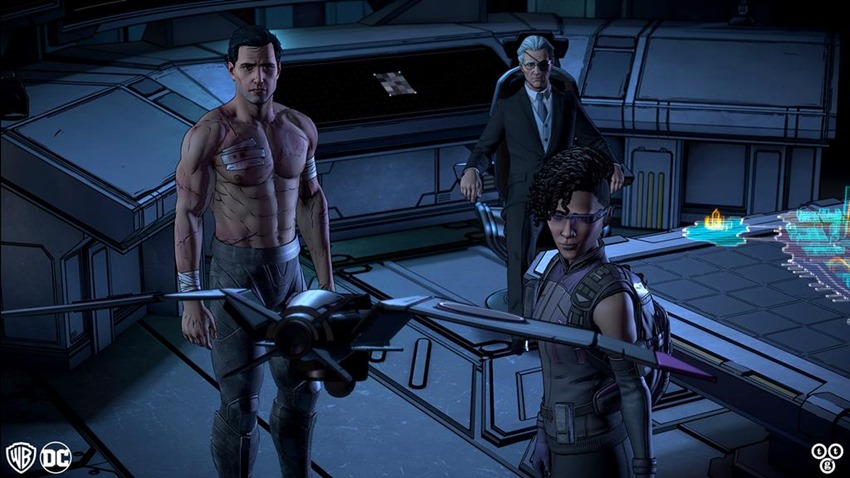 More than that however, The Enemy Within has been an origin story for the greatest nemesis in comic book history, redefining the relationship between dark knight and ace of knaves with bold strokes. Season 2 of Batman was John Doe's story, as Same Stitch finally saw him embrace his new identity of the Joker.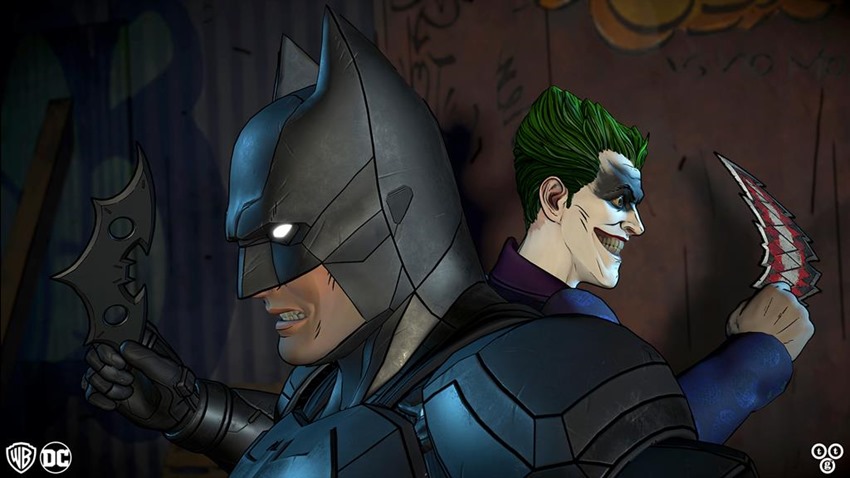 Only this time, I'd had a hand in creating him. As unpredictable as ever, my Joker was a self-styled vigilante who wanted nothing more than my approval and could barely contain his rage towards a world that treated him like a joke. The funny thing is (Ha!), is that I needed Joker's help more than ever as every thread that had developed throughout The Enemy Within came crashing down on me.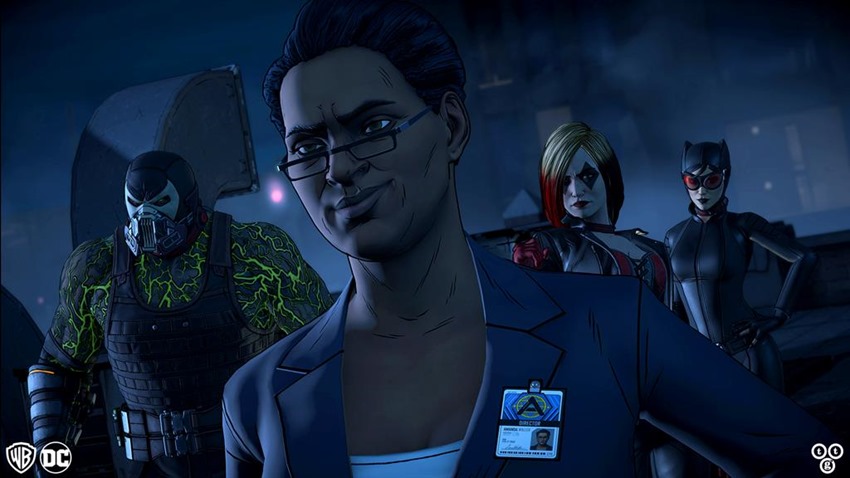 Amanda Waller had formed her Suicide Squad with Bane and Harley Quinn, the Agency was hot on my tail and new alliances had to be formed as Telltale asked me just how ready I was to dirty my hands for the common good. All of this, crashing down on my head while the Joker's cackles drove a massive wedge into my plans and the relationship that I'd tried to cultivate with him over the course of the season.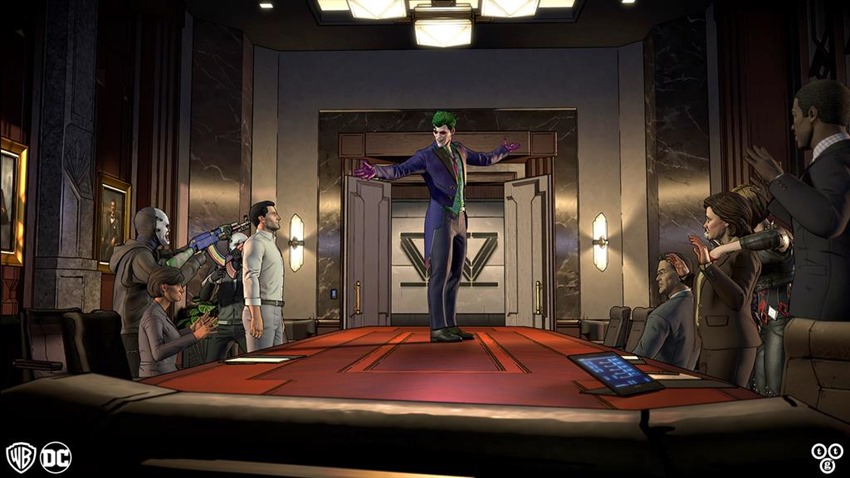 In fact, it's this very version of the Joker that has been the highlight of the season. Voice actor Anthony Ingruber's take on my clown prince of crime-fighting is instantly distinctive. He's a giggling maniac who teeters between an unrelenting fury and a giggling lunacy, an unpredictable madman who is surprisingly lethal with a Jokerang and actually has good intentions that drives him to commit horrific acts.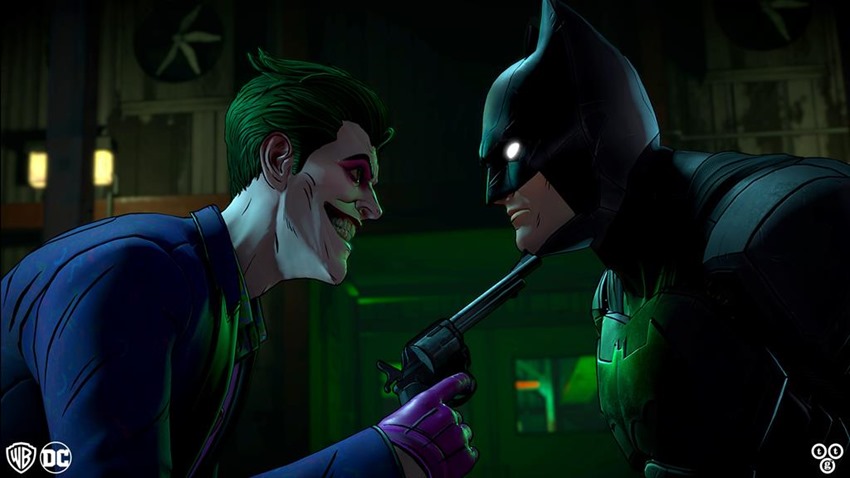 If Mark Hamill's Joker is the definitive TV incarnation of the age-old enemy, then Ingruber and Telltale's construction of the harlequin of hate is the video game equivalent who sets a new benchmark for how comic book characters of his calibre can be reimagined for a new audience. The Enemy Within isn't just chuckles and stab wounds however, as the ramifications of the season quickly catch up with players.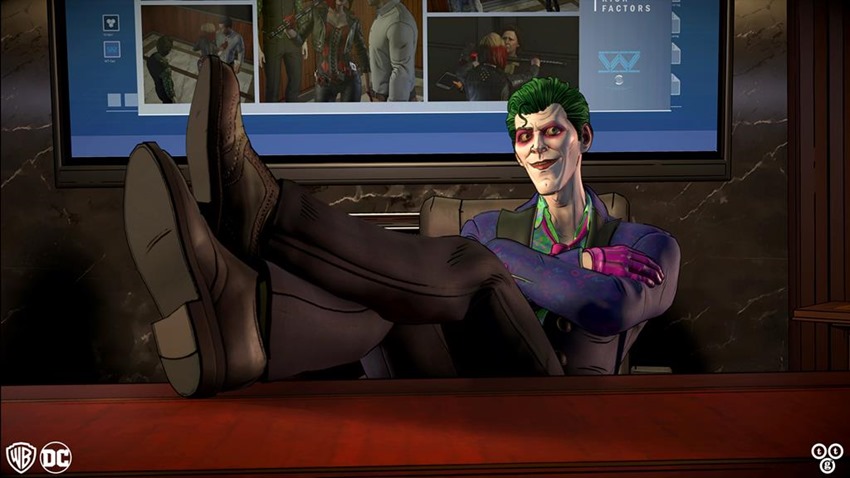 Whatever choices you did make throughout the five episodes, their repercussions do lead to a drastically different status quo for Batman, his allies and Gotham City. It's the key theme in Telltale's take on the mythos, as this saga has been nothing short of brave and bold.
Last Updated: April 3, 2018
Batman: The Enemy Within Episode 5

Telltale's second Batman season goes out with a bang, as it boldly reinvents the familiar in grand fashion while ensuring that players have an emotional and personal investment in the crazy twists dealt to them when the Joker runs wild.

Batman: The Enemy Within Episode 5 was reviewed on PC