Yeah, the title of this review matches the wit of Baywatch, the latest long-ended TV series – following the likes of 21 Jump Street, The Dukes of Hazzard and ChiPS – to be turned into an R-rated action comedy. It's actually difficult to summon any sort of response to the big screen Baywatch. The only phrase that really comes to mind is "missed opportunity." Or, perhaps, "bellyflop."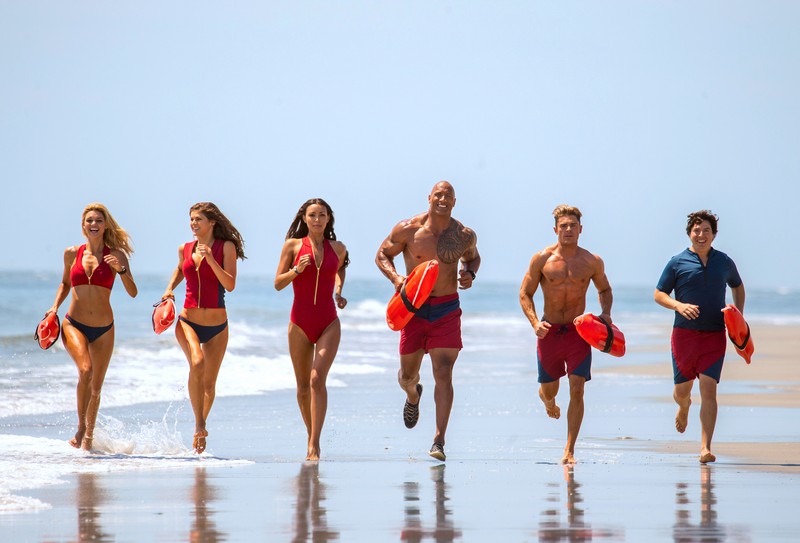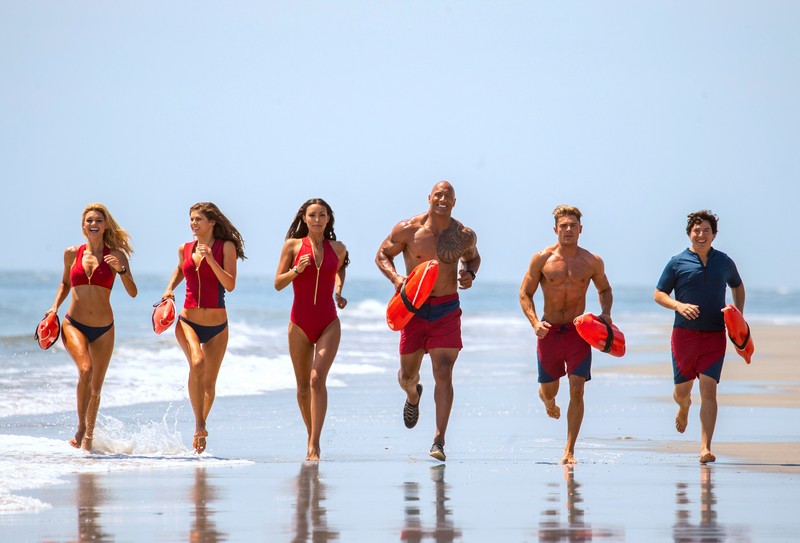 Baywatch basics first though. Mitch Buchannon, played by Dwayne Johnson, is the beloved head lifeguard watching over the beaches of Emerald Bay. Already concerned about a growing drug problem on his turf, his life becomes even more complicated when he's forced to accept disgraced Olympic swimmer Matt Brody (Zac Efron) onto his team. Surprise, surprise, Mitch and Brody don't get along. There's a lot of bicep flexing, farmer's walks with refrigerators, and backtalk. But the men will have to put their differences aside if they're going to stop scheming nightclub owner Victoria Leeds (Priyanka Chopra).
Baywatch as an 80s and 90s TV series was always harmless, far-fetched nonsense. Completely mindless, its success rested on its half-naked cast of attractive (but typically awful) actors, and signature slow-motion swimsuit bounce. You think that would be a rock-solid comedic foundation when scripting an R-rated reimagining. Weirdly, though, Baywatch seems to hold itself in, like a middle-aged desk jockey straining to suck in their gut on the beach.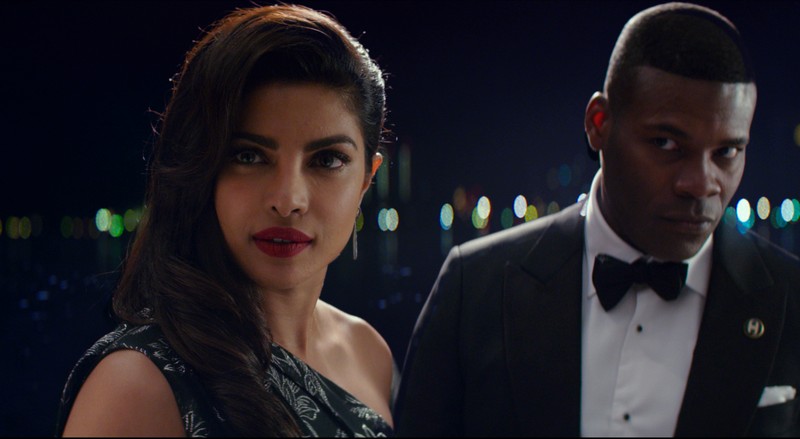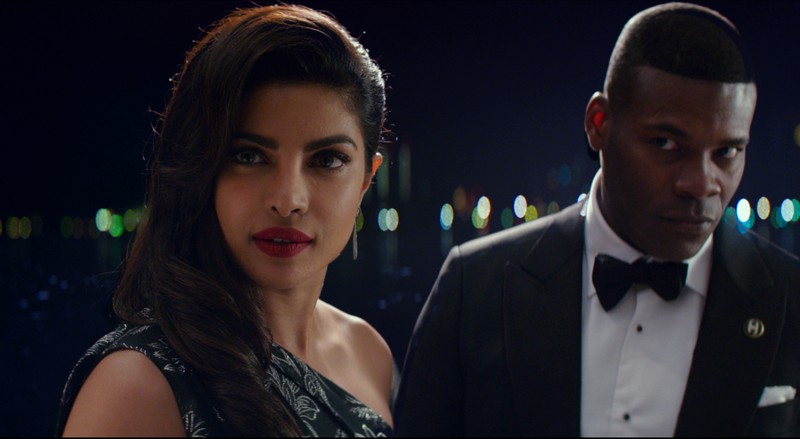 Don't get me wrong. Baywatch is definitely R-rated, with its expletive-splashed language and graphic dick gags. The movie is also definitely dumb. You get the feeling, though, it's actually not dumb enough. Comedy alternates with dead-serious action and/or drama, which alternates with comedy, and so on. Baywatch repeats these grating gear shifts until the credits roll, instead of ever committing to one approach or the other. Our desk jockey should really lift his shirt and unleash a shameless, full-blown Truffle Shuffle, but that never happens.
Baywatch could have worked as an extremely raunchy spoof. Or one of those absurd Will Ferrell movies, like Talladega Nights or The Other Guys, where stupidity is dialled to the max. But the film spends a lot of time setting itself apart from its source material, instead of fully embracing its camp silliness. In one of many wink-wink, self-referential moments, Brody complains, "This is reality; this isn't an entertaining but far-fetched TV series."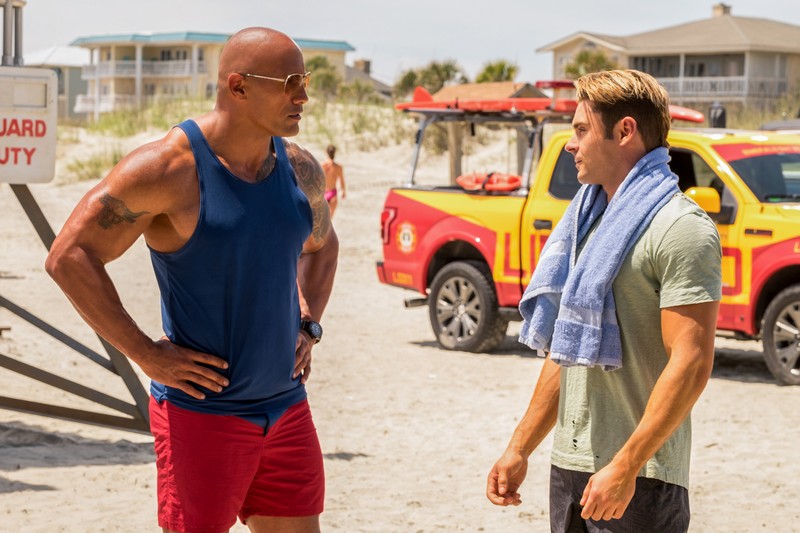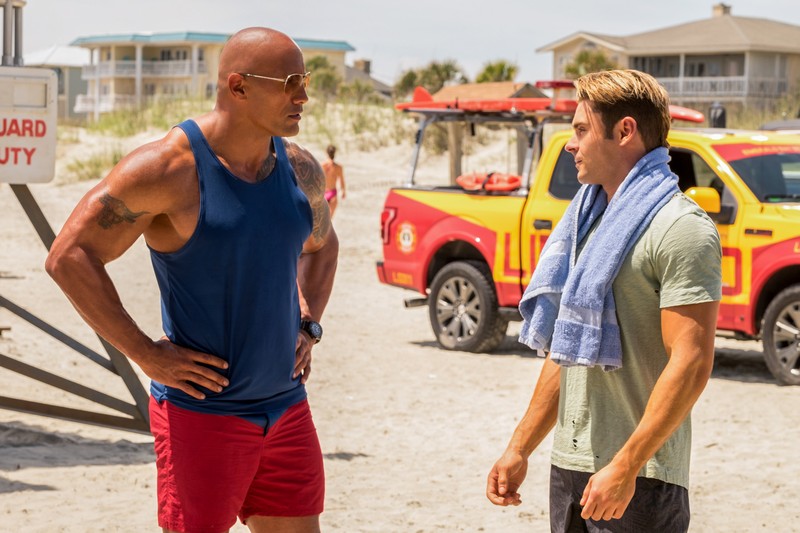 He's frustrated, and so is the audience, because Baywatch could be so much more than it actually is. There are a few genuine laughs – a morgue sequence is the film's highlight – but for the most part Baywatch is tedious, tame, and completely devoid of surprise. For example, instead of delighting with out-the-blue cameos, it's given away in the opening titles that original Baywatch stars David Hasselhoff and Pamela Anderson's will appear at some point.
It's worth noting that Baywatch's writing is the let-down. There's nothing at all wrong with the cast (and bonus points for the film's racial diversity). The actors are universally likeable, and committed, even if supporting players Alexandra Daddario, Kelly Rohrbach, Jon Bass and Ilfenesh Hadera have little to do. Baywatch is the Deadpan Johnson and Exasperated Efron show, and the guys are in top form.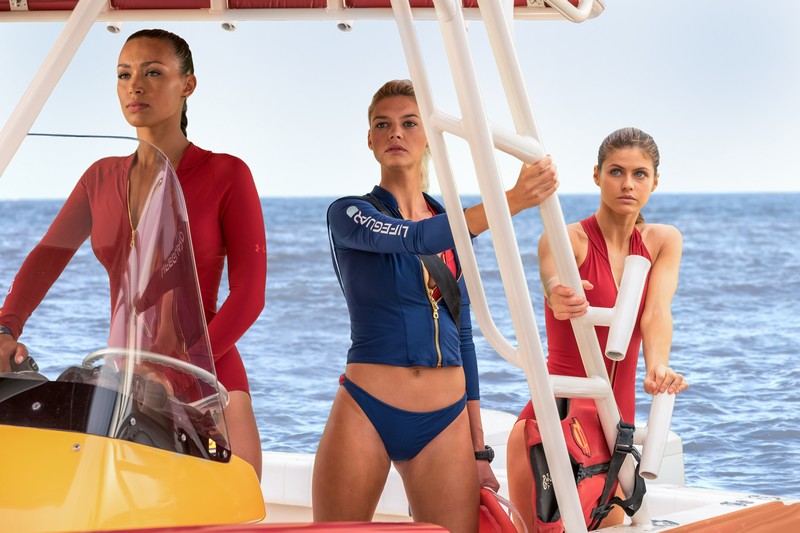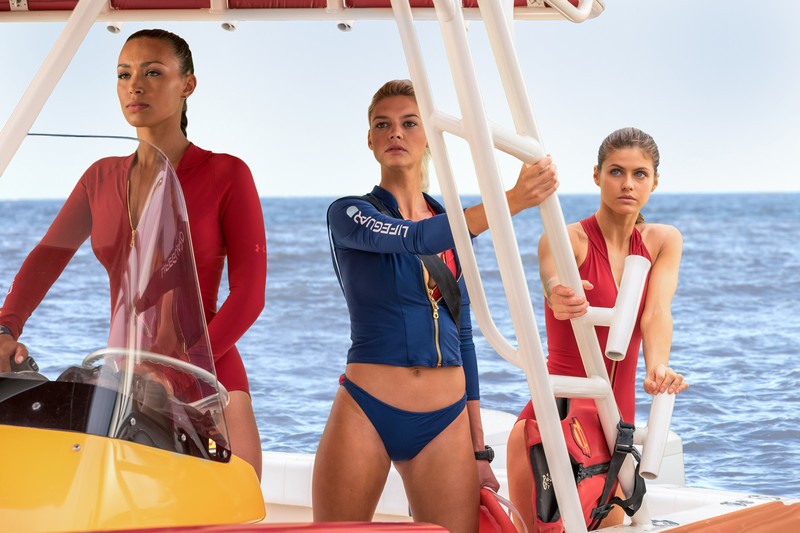 It's truly a pity then that they have to work around a script that becomes increasingly sloppy and lazy as the movie progresses. Baywatch isn't unwatchable, primarily because of the charisma of its leads. However, it's disappointingly low on laughs and fun.
Last Updated: June 1, 2017
Baywatch

Dwayne Johnson and the rest of the cast valiantly try to save Baywatch with their relaxed likeability. So it's a pity that the film is sunk by an uneven script that never allows Baywatch to be as silly and raunchy as it could - and should - be.