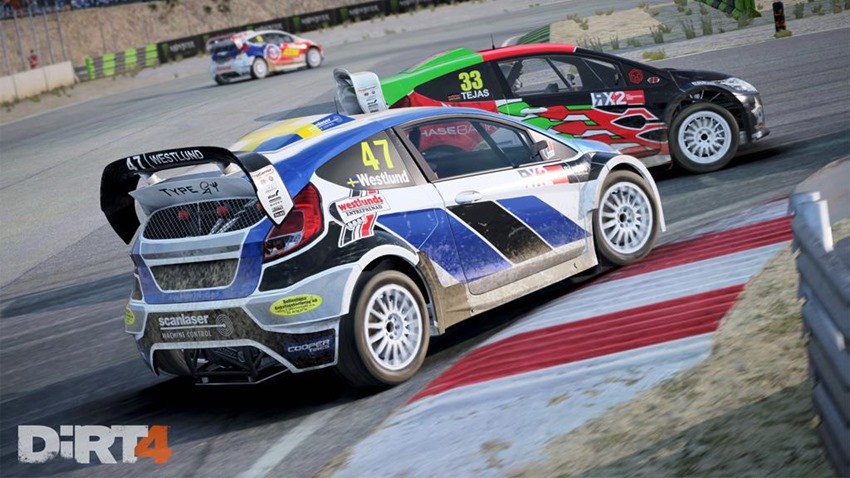 When Codemasters returned to the Dirt franchise, it was with a game that was the sport at its purest. A precise simulation of point to point racing across the muddiest of terrain that was merciless and unforgiving to even the merest hint of a thumb slipping up on the analogue stick. It's a move that earned Codemasters a ton of love for Dirt Rally, albeit from a niche audience that appreciates a refined adaptation of the craziest motorsport around.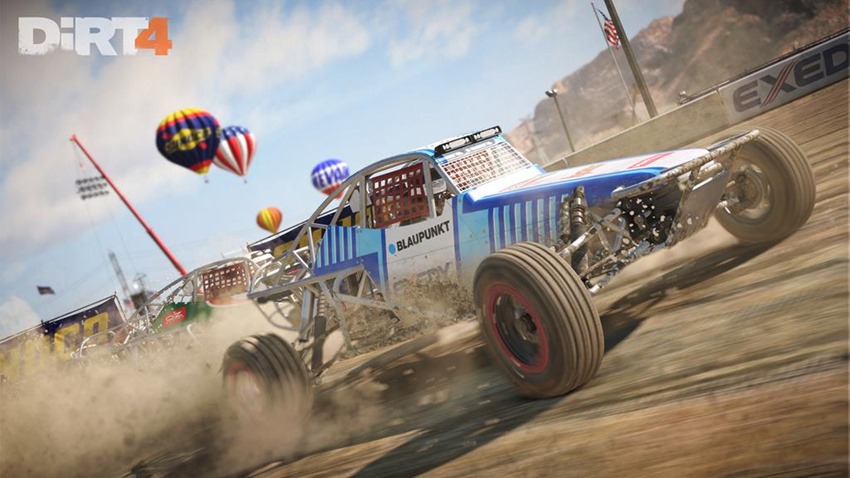 What about the person who didn't want to spend hours checking their suspension and fine-tuning their engine? Even at its most basic form with as many assists turned on as possible, Dirt Rally was still a beast behind the wheel. The curve wasn't just steep, it did a full 360. Dirt 4, on the other hand, is something completely different in terms of handling.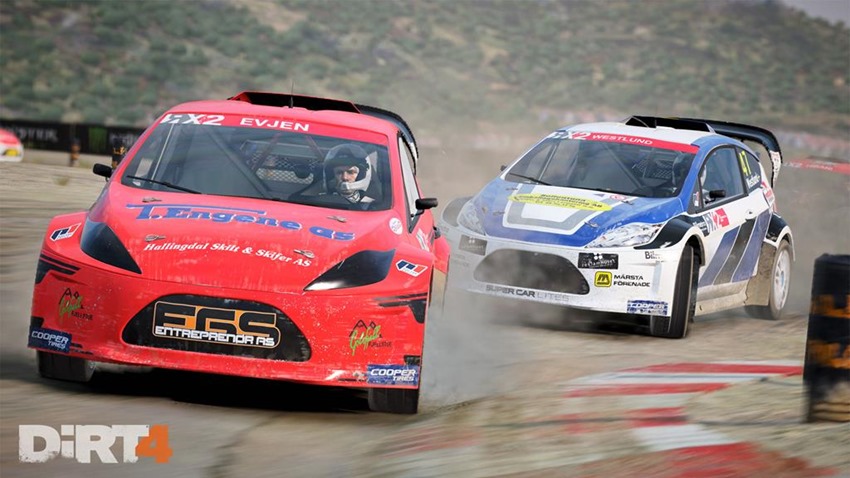 It's a reminder of the joy of broadsliding, of getting your wheels dirty and the taste of sand in your mouth. It's quite simply the most enjoyable Dirt game that Codemasters has ever developed.
Part of that appeal comes from the aesthetics. Gone are the neon-infused days of Ken Block power-sliding a vehicle decked out in ostentatious energy drink sponsorships through a warehouse of the most extreme GoPro cameras around. Instead, players have a back to basics selection of tracks in locales which are thankfully bereft of rampant Red Bull liquid piss marketing.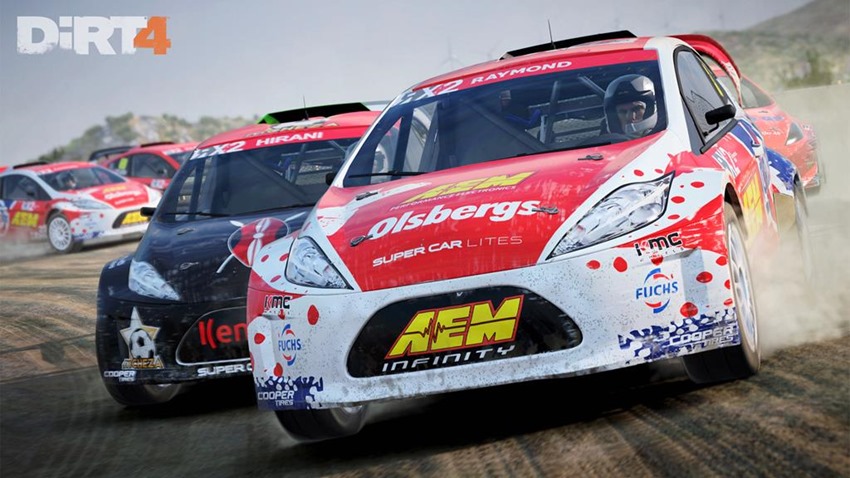 Tracks with treacherous bumps for time trial races, wide corners to slide V8 trucks around and twisting paths for more traditional rally racing. All of this is perfectly fine-tuned by a choice of two distinct play-styles: A purer Simulation style to appeal to any veterans from Dirt Rally and the far more forgiving Gamer mode that does all the heavy-lifting for you.
The two modes of play have numerous overt and covert differences in handling when examined, with Simulation naturally requiring a higher degree of precision in action to avoid spin-outs and leaving your shiny new paint scraped across various walls. That's Dirt 4 at its most authentic once again, but Dirt 4 at its most fun is when you flick the switch and choose Gamer mode.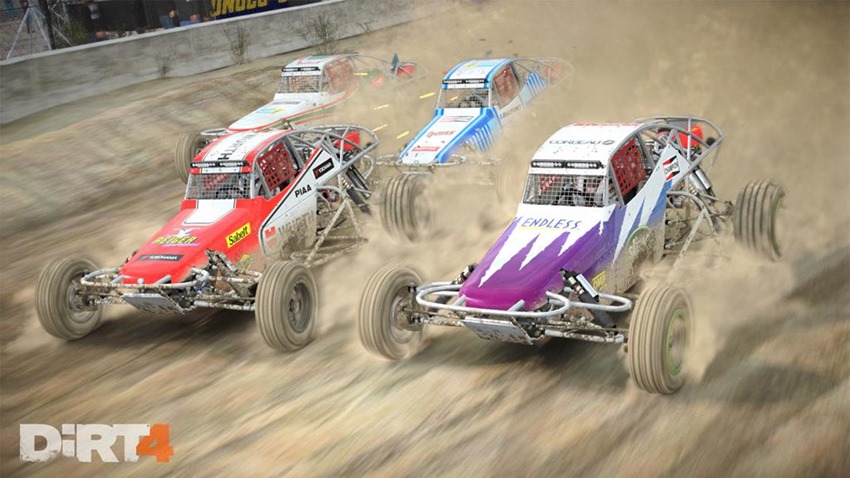 It's where Dirt 4 lets its hair down, giving you a chance to sling mud around corners and simply enjoy the drift ahead of you. More forgiving while encouraging you to be reckless, this blue-collar mode makes your engine sing with joy. Mind you, it's not a crutch or a glorified easy mode as there's still enough of a challenge present. While a mishap here and there on the course isn't a race-killer, Dirt 4 keeps the tension high enough with AI that is always nipping at your heels.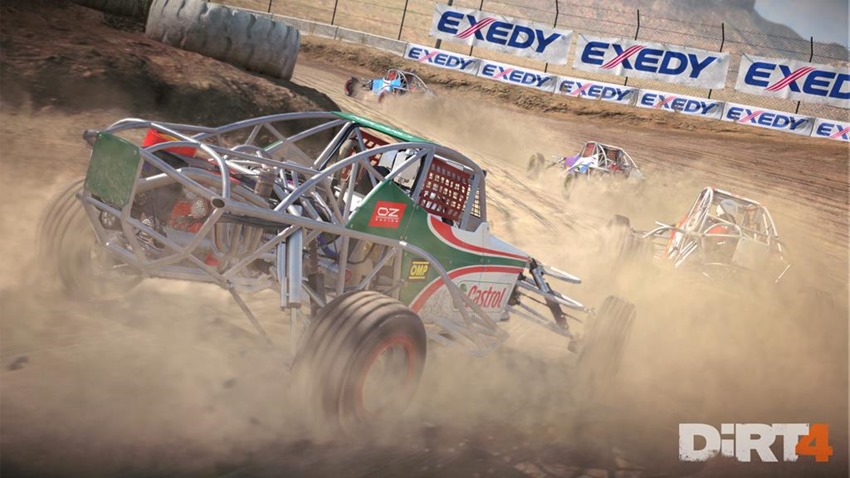 It's a fantastic experience, however, as you throw that massive boot through devious straights and slide it against the track and competition to earn a few crucial seconds on a victory lap. It's inviting, friendly and honestly preferable to the simulation mode for me personally. Hell, the more serious side of Dirt 4 is pretty much a wet blanket in comparison, as I'm sticking to Gamer mode for the rest of my unnatural life.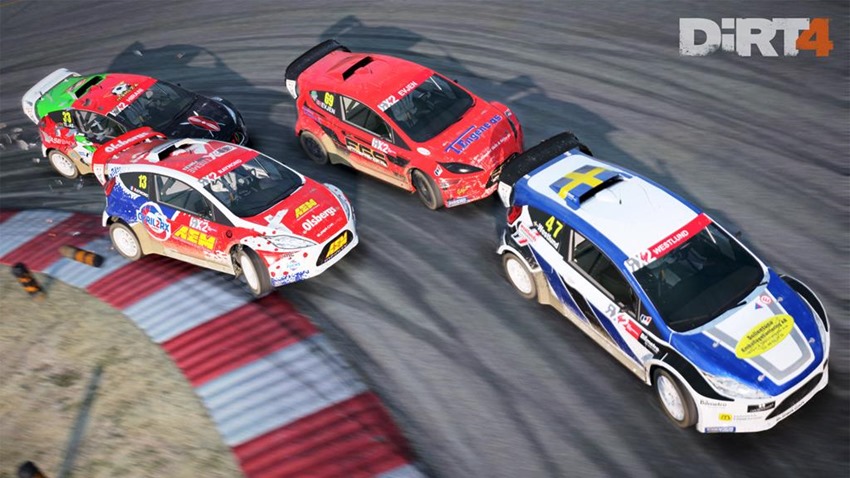 Dirt 4's career mode is still the meat and potatoes of the series. You're still racing your way from the bottom of the pack through to the big leagues, with modes such as Land Rush and Rally Cross peppering the main meal of clocking the best time on a proper rally course. Your garage grows, with classic cars from the 1970s through to today filling it up with icons. Legendary vehicles like the Lancia Fulvia, the dominating BMW E30 M3 and the more modern Mitsubishi Space Star R5.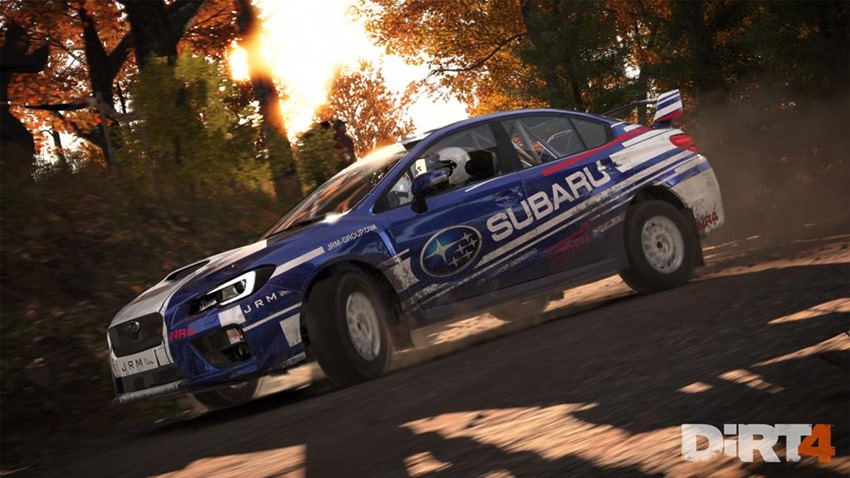 Throw in the most American trucks possible and crosskarts, and that's a pretty packed selection of cars that can be bought and tinkered with. You'll need to find a vehicle that matches your personality perfectly, especially with the officially branded World Rallycross Championship that makes multiplayer feel dangerous around any bend of the track. Back in the career mode, you're growing not only your garage but also your complement of team engineers, sponsorships and labs that can help tweak your skills on the track even further.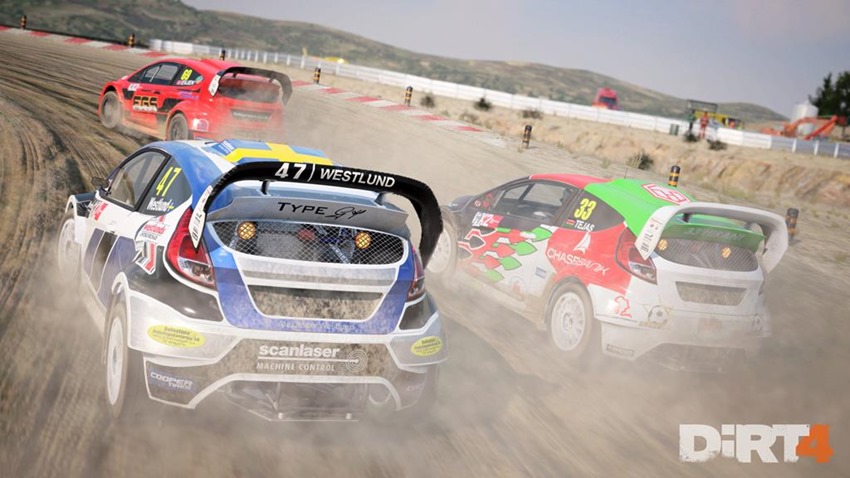 You combine that with the rest of the Dirt 4 package (a competent creation mode, free play and other fixed course rallies) and you know what you get? Satisfaction. Dirt 4 just feels right. It looks great, but it has a sense of motion to it that I've spoken before in other racing games. A groove that separates you from the rest of the world as you look to nail a particular drift in your metal cocoon of isolation.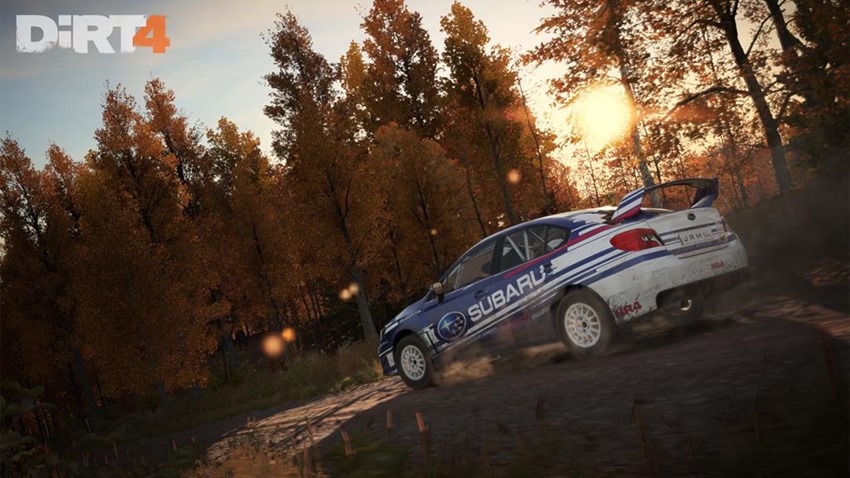 That feeling of earning a win, of taking a straight-mind-the-bump-caution-80 through the career mode, more racing modes and toying around with the stage creator makes for a meaty experience. Dirt 4 isn't just a rally good game (I'm not sorry that pun rules), it's Codemasters at their very best. Suitable for any skill bracket, beautiful in motion and pure fun. What more could you ask for?
Last Updated: June 23, 2017
Dirt 4

The sensation of rubber recklessly drifting across the sand, of splattering across your face and a grumpy Scotsman calling out the course before you as you violently swerve around corners. Rally racing is mental stuff and Dirt 4 captures that manic joy perfectly. The full fearless package of graphics, guts and glory.

Dirt 4 was reviewed on PlayStation 4