It's easy to see how PES has evolved over the past few years. With its constant claims of "gameplay is king", the key focus has been to ensure the ultimate footballing experience when taking to the field. PES 2020 follows along similar lines in this regard, and despite its usual tough competitor, it comes out with punches of its own.
PES 19 introduced a first-touch control mechanic which has been tweaked in PES 20 to make even the subtlest of touches with the ball more precise, often proving the difference when attempting to create space for the perfect pass or shot. Players react to receiving the ball in several different manners with a realism never seen before in a video game.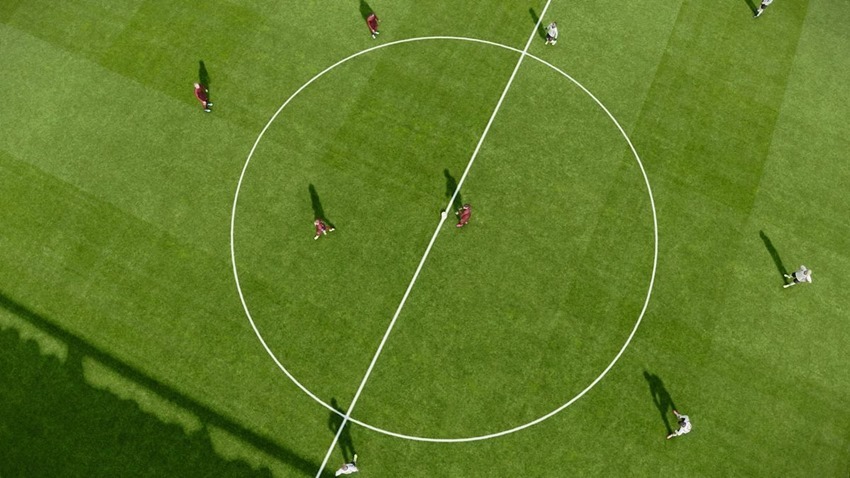 The newly added "Finesse Dribbling" is difficult to master but can be beneficial once you understand its importance. The ability to tap the right stick in different directions and in a variety of combinations keeps attacking play fluid and controlled, and while it can be frustrating at times, it is useful in one-on-one situations where you need to create that extra bit of space, particularly with your more skilful players. That said, the mechanic is not as intuitive or user-friendly as it could be, and often results in frustrating outcomes.
Using the new dribbling mechanic and first-touch control makes keeping the ball in tighter areas slightly easier, and to the benefit of your attack, especially when surrounded by defenders with no easy way to progress. It means that players like Gini Wijnaldum and David Silva are as usable in-game as ever, utilizing their strength in those situations and creating space for other players to run through and continue the attack.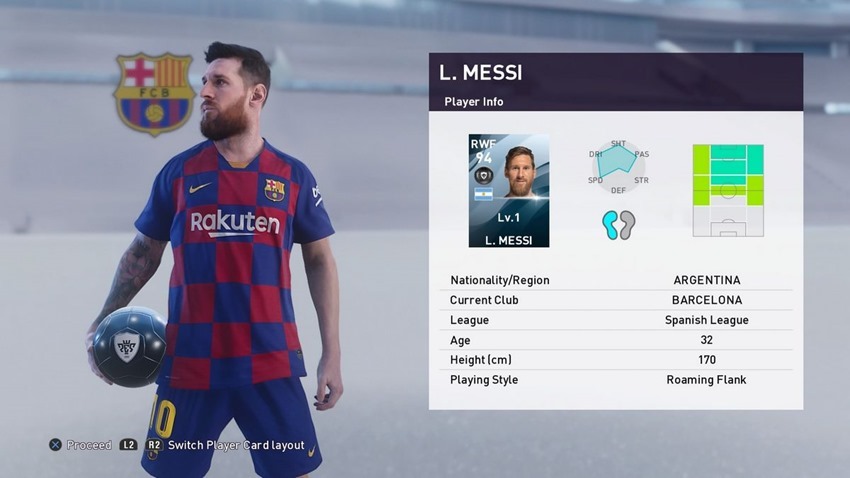 Crossing and heading feel more realistic while player movement from your own AI seems to have improved drastically compared to some of the unbearable movement in PES 19, although your players do tend to "switch-off" and miss the ball completely with absolutely no reason.
The biggest improvement in PES 20 affects passing and shooting whereby players need to ensure correct body positioning to pull off the best possible pass or shot. Players need to be more precise in choosing a direction, while also more aware of which way your player is facing, and where you want to play the ball. For example, it's impossible to have your back to goal and turn and shoot in one instance – this will likely end in a shot going wide of the mark. Similarly, with passing, if you are in a position whereby a pass would be difficult to play, you will struggle to hit the mark, your pass will go awry, lose power or end up going straight to an opponent. It's a matter of adjusting, but there are noticeable times where players appear to be in the perfect position for a shot or pass only for it to go in the completely wrong place to where I was aiming.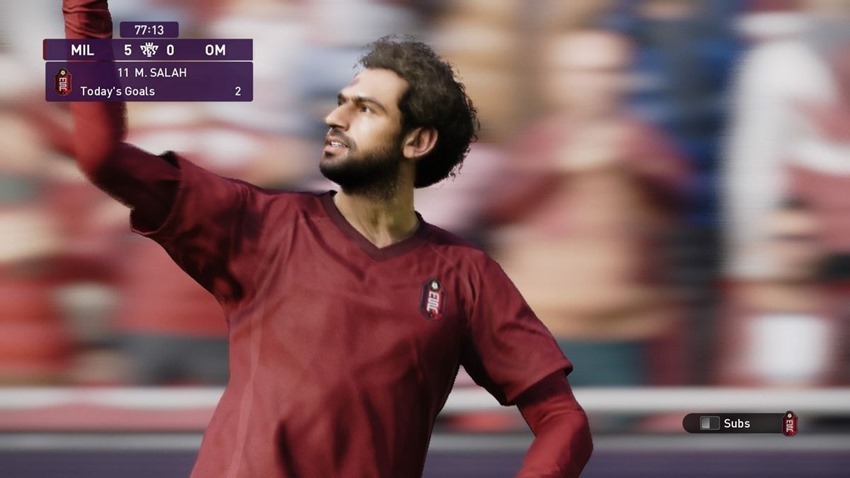 Attacking situations seem to have received the most work in PES 20. The slightly slower pace of the game adds to the realism as you attempt to penetrate through an opposing defence by being patient and playing sensible football, before bursting into life down one of the wings, cutting in and doing what Salah does best.
Defensive aspects of the game don't seem to have received quite as much love. On the positive side, you can no longer spam the tackle button to the degree where your player will pressurise an attacking player until winning the ball. On defence, you need to be a bit more measured, but not to the degree where it feels like a massive change in skill.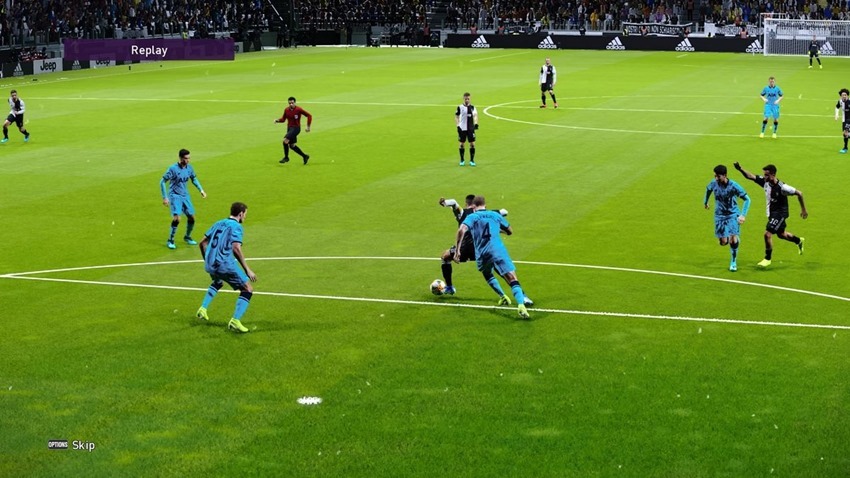 Defending, at times, feels like it lacks true control as you miss tackles that seem simple, make tackles that seem unlikely and often find your players "stuck" in a position or animation where you need them to be a bit quicker to react. I have experienced this with some of the top players in the game, so it is not rating related. At times players completely miss the ball coming to them, failing to react until too late. Offensive AI players make runs which see your players left for dirt as you try to get them in place following a ridiculously perfect chipped through ball from the AI midfielder. It's unfortunate that the balance of control that is evident in attack, seems to be bypassed in defence.
One design improvement is the new "stadium" camera setting introduced into the game which shows the match from a similar angle to what you see when watching pro football. The camera pans across depending on where the action moves, and this creates better angles and vision across the match. The visuals look great, but I found the new camera angle distracting and quickly changed back to what I am more used to.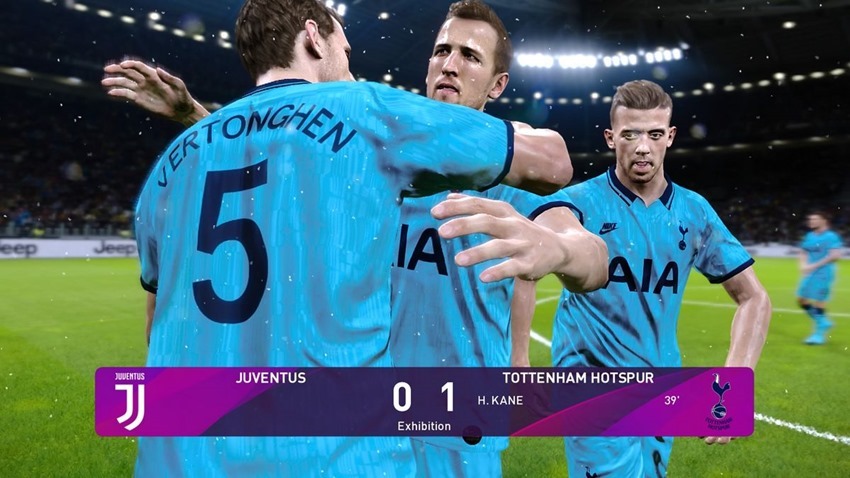 In terms of aesthetics, and the menus, the less said the better. Last year I moaned about how unintuitive and aesthetically displeasing the menus are, and nothing has changed this year. They are clunky, confusing and horrible to navigate, although they do seem a bit faster in transition. While the soundtrack has increased in number, the songs are not great and are unlikely to find their way onto your Spotify playlist.
If it is possible, commentary is worse than ever, often disjointed and lifeless, while the stadium and crowd sounds are oddly dull and even the ref's whistle sounds completely out of place – at one point I thought it was one of my kids blowing on those cheap plastic toy whistles. The excellent facial likenesses make up for some of the let down in other aspects, players look uncannily like the real players, but that doesn't feel like it's quite enough anymore.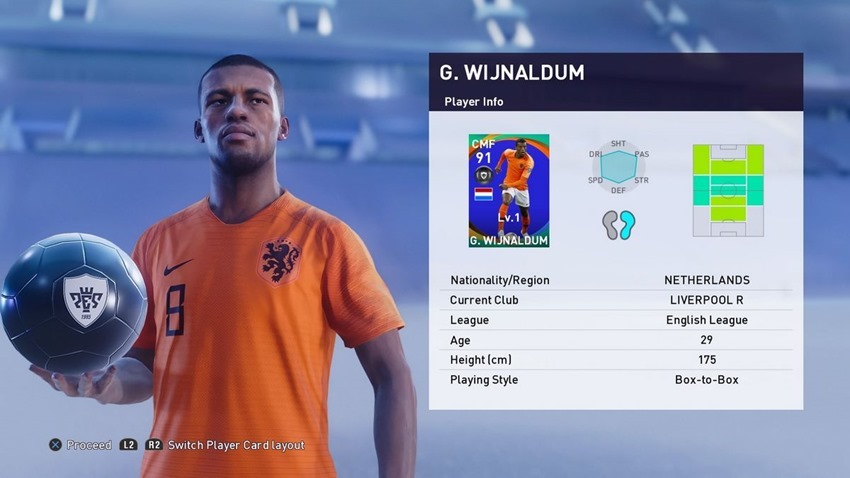 Master League has always been a top drawcard for the PES franchise, building your no-name players and team into world beaters will always have its place. The mode has seen several "quality of life" changes with things like cutscenes and dialogue options, but because they have little impact on anything in the game, they are mostly skippable. Master League has seen improvements in its menus to a small degree, while more control over managing your club has been added in terms of your budget and aspirations per season. Signing new players has been fixed so that it's not totally unrealistic, but the cap on how many players you can negotiate with at one time is still there, and that feels particularly archaic. While Master League was promised lots of updates and changes, it appears to be remarkably unchanged in most aspects. The mode is still a great single-player experience, but it feels as though it's lacking that bit of polish.
Other offline modes include the generic kick-off modes, random selection mode and the dated Become a Legend mode, none having added any noticeable aspects. While Konami proudly announced the acquisition of exclusive rights to the Juventus license, and added Bayern Munich and Man United to their licensing options, the rest of the missing licenses remain an eyesore until you update with an option file (on PC and PS4 at least – sorry Xboxers).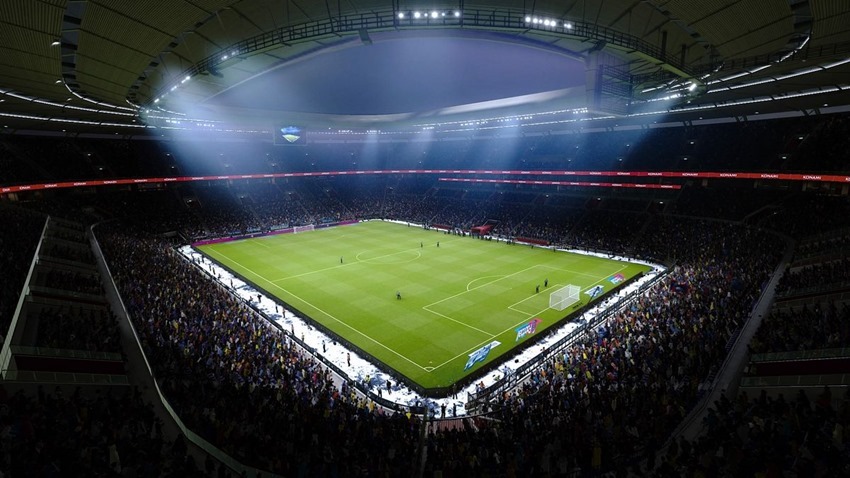 MyClub – Konami's Ultimate Team, squad building game – returns but has almost no changes whatsoever. You can play against the AI in themed tournaments or once-off matches that increase in difficulty the more you win. Alternatively, you can play in online themed competitions, ranked matches, casual matches, or clan matches. A once addictive mode seems to be struggling, and while it's still fun getting new players in your side, building your team doesn't feel like much of a challenge. Less than a week in and I already have a high-quality side (and no, I don't spend real money on the mode) and the teams I play against online are even stronger. The mode feels hollow and more of an unrewarding chore with little fresh content to keep you coming back for more.
Aside from MyClub PES 20 has introduced Matchday Live which throws you into one of the games taking place in a specific game week in real life. I get the idea behind it, but it doesn't add much to the game in terms of anything remarkably different. Sadly, the biggest problem with online (particularly with a game that has "eFootball" in the title) is that it doesn't feel anywhere near as fluid as it should. On average I waited three to five minutes to find a match (sometimes no matches were found at all) and when the match started the gameplay seems to take a serious dive, becoming a disjointed, buggy experience.
Last Updated: September 19, 2019
eFootball Pro Evolution Soccer 2020

For the PES franchise, it continues to feel like two steps forward and three back. The gameplay is undoubtedly the best in any football game to-date once you get to grips with it, but in a world where gamers crave fresh content, it's sadly lagging the competition. I get why Konami focuses on gameplay, but it does seem to be causing some tunnel vision, and the longer the other elements are ignored, the longer the game will be considered an "also ran".

eFootball Pro Evolution Soccer 2020 was reviewed on PlayStation 4