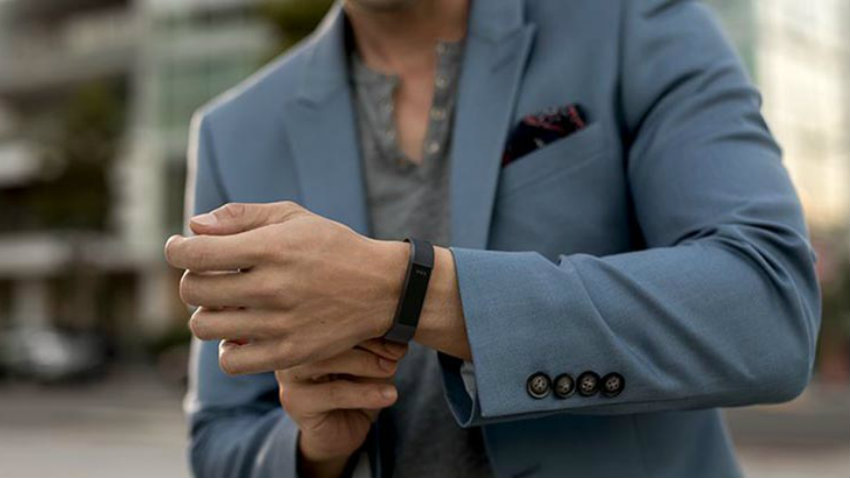 Dum dum. Dum dum. No, this isn't the start of a Law & Order episode, this is my attempt at mimicking a heart beat in written form. A heartbeat is a strange thing; it's always with us and yet we usually aren't aware of it unless there's a problem. I don't usually think of my pulse unless I've run for some unknown reason and my heart starts pounding. Or, more often, I have some sort of anxiety issue and it feels like my heart rate is through the roof. But the FitBit AltaHR notices my heart rate all day, and it makes a world of difference.
Let's be totally clear here, I am not the fittest member of the Critical Hit team. I'm not the least fit, either. I fall into that middle range that probably defines most people – I once was relatively fit, then real life took over and I fell off all of the wagons. Eating junk, not moving as much as I should, and generally just falling into my 30s means that I'm not as physically active or fit as I once was. Having a baby hasn't helped, either. I still like to think I'm not a total slug, though, and when my phone tells me how few steps I've taken in a day, I chalk that up to leaving my phone on my desk instead of taking it along for every step of the day. The FitBit AltaHR has been a bit of a reality check, but in the best possible way.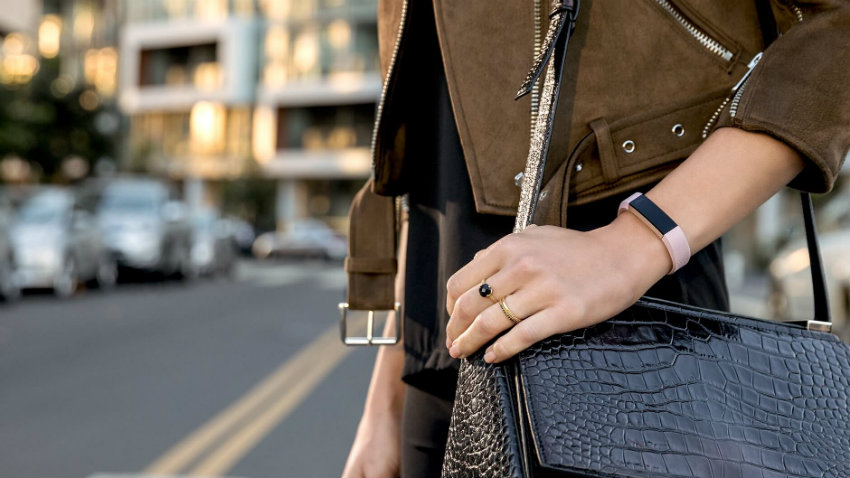 First up, the look. Much like the original FitBit Alta that Matty reviewed, this wearable is really pretty. It is slim and sleek and goes with pretty much any style of dress you might like; whether you're still rocking the grunge look or you have become more professional over the years, the Fitbit Alta HR will, um, fit your look. There are also numerous wristbands, so if you want to look more stylish you can mix and match at will. I'm so happy with my plain black strap, though, that I can't imagine ever swapping it out.
It also has a proper screen, which is rather different from other wearable trackers. Turn your wrist to look at the device like you would with a watch, and it automatically displays the time. Alternatively, you can double-tap the touch screen to make the display light up. Then it's simply a matter of tapping again to cycle through the various displays: steps, heart rate, distance travelled, kilojoules burned and active minutes in the day. The wrist twist turn on mechanism hasn't always worked for me, but I'd say it's my main way of accessing the screen, at least 80% of the time. Plus, double tapping on the screen isn't a huge mission if the time doesn't display automatically. The only gripe is that I couldn't look at the screen with my sunglasses on.
A bonus feature is that you can use Bluetooth and connect your device to your phone, allowing it to send you notifications from your calendar and even vibrate when you're getting a call. It was so cool to be able to know I was getting a call, even if I forgot my phone in another room and couldn't hear it ringing. Plus, while driving, I could see who was calling by looking at my wrist – no need to check my phone – and decide if it was worth answering while busy or if I should call the person back later.
In terms of how accurate the tracking is, though, it's surprisingly spot on. It could count my steps no matter the terrain or even if I was carrying groceries or a small human. That said, it did occasionally track steps while I was stationery or driving, but not so many as to throw off my goals. Plus, it has a function to remind you to move every hour; if you haven't taken 250 steps in the past hour, it vibrates and asks you to go for a walk. Once you hit the necessary steps for the hour, it vibrates in celebration. I absolutely adore this functionality. As someone who sits at my desk most of the day, it's nice to have a reminder to get up and stretch my legs. 250 steps isn't all that much and generally just equated to pacing around my house for a bit – even a walk to my car and back seemed to be enough to make the tracker happy.
The best tracking for me, though, is the sleep information. The Fitbit AltaHR could register my resting heart rate while I was sleeping, but also track exactly how long I spent in REM, light or deep sleep. It didn't even have to be at night. On two separate weekends, I managed to score a nap on the couch while the little one slept. I always think I sleep the best on the couch in the evening, and the tracker confirmed it; I got a solid hour of deep sleep during those naps as compared to the mixture of light, deep and REM sleep I get throughout the night. Plus, with a little one who wakes me up a few times a night, it was reassuring in the morning to get confirmation of how many times she woke up, how long I was up with her and how much sleep I ended up with in total.
There is so much functionality packed into the app and the device. Want to track your water intake, calories, and exercise minutes? It's all possible. There is a small caveat, though. When I went for a 20-minute walk around my complex, it picked up the 20 minutes of activity and logged it as exercise. However, when I did 20 minutes of yoga, it logged my higher heart rate but didn't log it as exercise. So, if you're the type of person who walks, runs, hikes or does whatever other step-based exercise, it will track your activity seamlessly. If you do other forms of movement, you might find that your calorie-tracking is correct thanks to heart rate, but you're still encouraged to stop being so lazy and go for a walk at the end of the hour.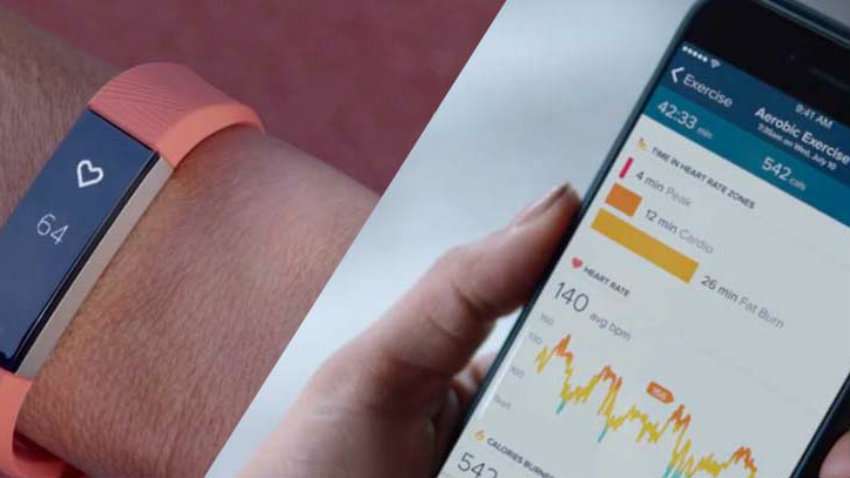 After almost three weeks of wearing the Fitbit AltaHR, I'm not sure if I've lost weight. I have noticed I'm more aware, though. I notice now when I've been sitting for too long without moving. I notice when I don't drink enough water in the day. I might not always go for a walk in the evening like I plan, but at least I still plan to go for that walk (and sometimes do it). I'm aware of the impact of my sleep on the day, and of how much exercise I get from yoga vs walking vs running after a toddler in a state of panic.
I wanted this device way before I received it, but I balked at the R2500 price tag. Yes, it's expensive, but it's become invaluable for me. I never take it off, and I never want to. Whether you're leading a healthy lifestyle, or just trying to make some small change that make a world of difference, the Fitbit AltaHR is a truly worthwhile device.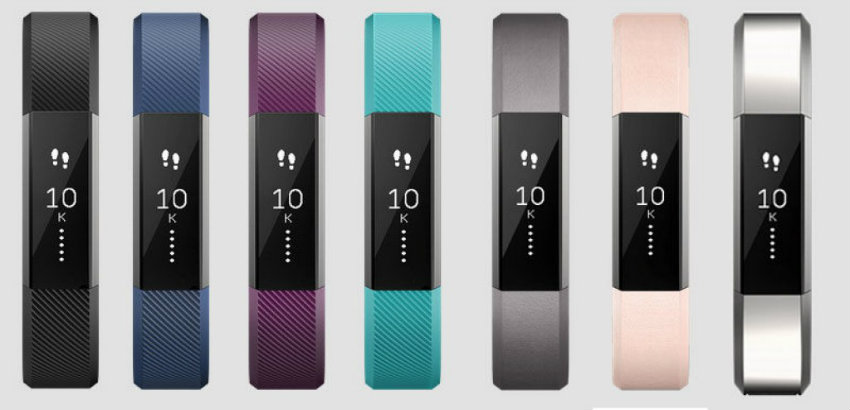 8 –
Last Updated: June 1, 2017
Fitbit AltaHR

No, it's not perfect, but nothing is. Some niggles with step counting, or the display not being visible while I wore sunglasses aside, this is a fabulous wearable that could just make you into a better human being.