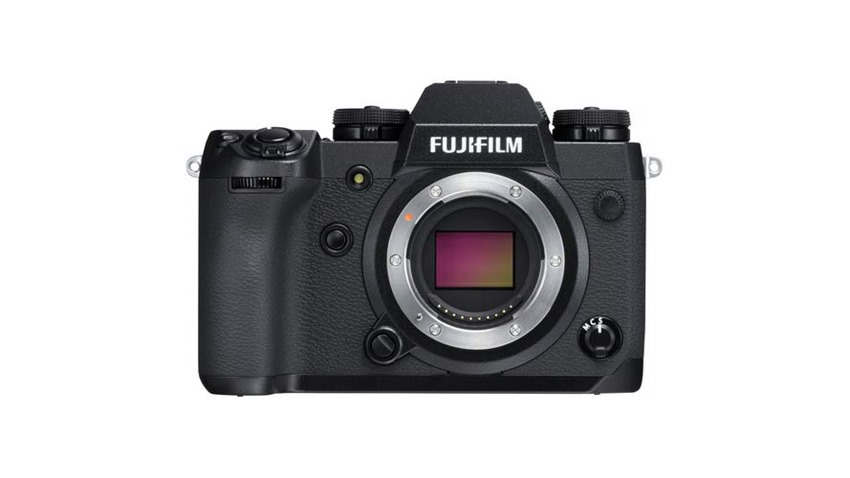 Everybody has a particular brand that they trust when it comes to cameras. There's an expectation there, a trust built up over the years between consumers and manufacturers as they pledge not only loyalty but also a significant amount of cash to a new device. For Canon, it's the EOS series that keeps devotees around. For Sony, their Alpha series of mirrorless lens cameras have managed to garner a hell of a following.
And for FujiFilm, it's the X Division of cameras which have proven themselves to be the biggest gun in their arsenal. Cameras like the X-T2 X-Pro 2 have been heavyweights for years now, but their time in the ring is at an end as the veteran producer of some of the most iconic photography equipment of all time has some fresh new blood that'll pave the way for the future of that company. Say hello, to the FujiFilm X-H1.
Build quality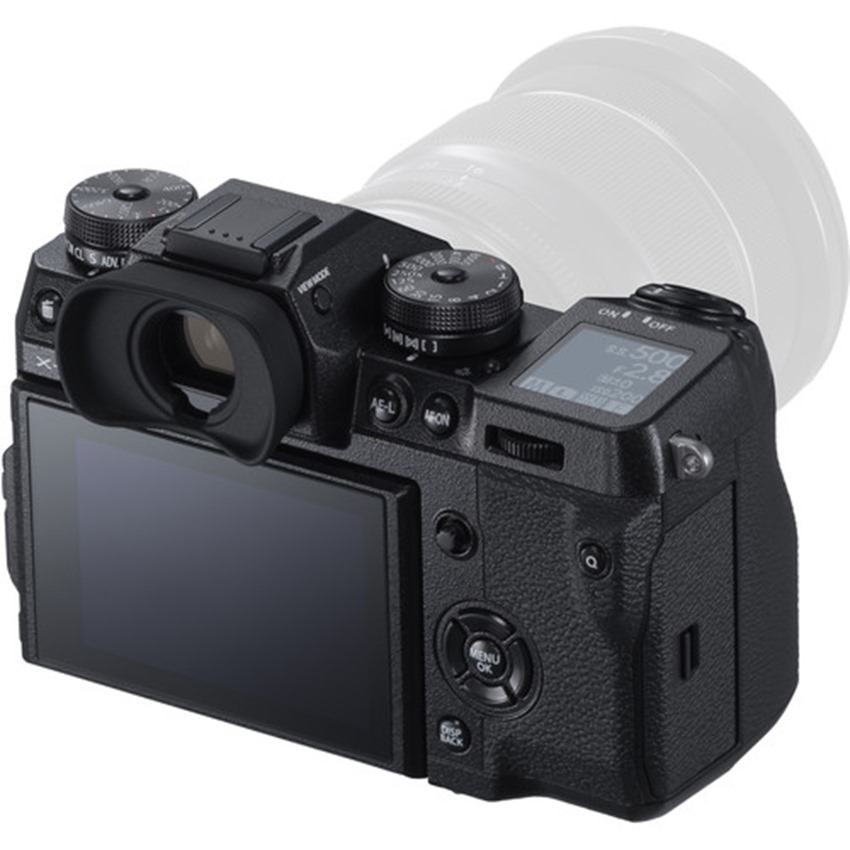 So what's under that hood? A quick glance at the spec sheet reveals some tempting numbers for the X-H1: A 24.3MP APS-C X-Trans III CMOS that has been inherited from the X-T2, video that goes up to 4K on the resolution side and some burst-shot features that'll snap up to 14 frames of high quality imagery within the span of a single second.
All of this is housed in a body that is hefty to say the least, which in today's era of smartphone photography is actually appreciated. There's a solid build here in the X-H1's water and dust-resistant body, a frame that doesn't just feel sturdy but also feels capable of being used as a makeshift instrument with which to bludgeon someone should the need arise.
There's some magnificent and subtle design here that makes the magnesium-alloy constructed camera feel terrific hold for an extended period of time, thanks to a large handgrip that'll have your right hand locked in an Eagle Claw stance for however long your shot lasts. Weirdly though, the X-H1 does feel a bit cramped with its selection of dials on the top of the body.
While you've got a generously sized LCD screen on the top of the body to give you the heads-up on your shooting modes, pictures left to take on your memory card and battery power, it's the shutter and ISO dials who share space with other features that feel squeezed in. It's not an entirely new setup for anyone who has used an X series camera before, but having to split limited space between those features and metering and drive options on the dials is going to require some deft finger techniques if you're planning for a spontaneous shoot.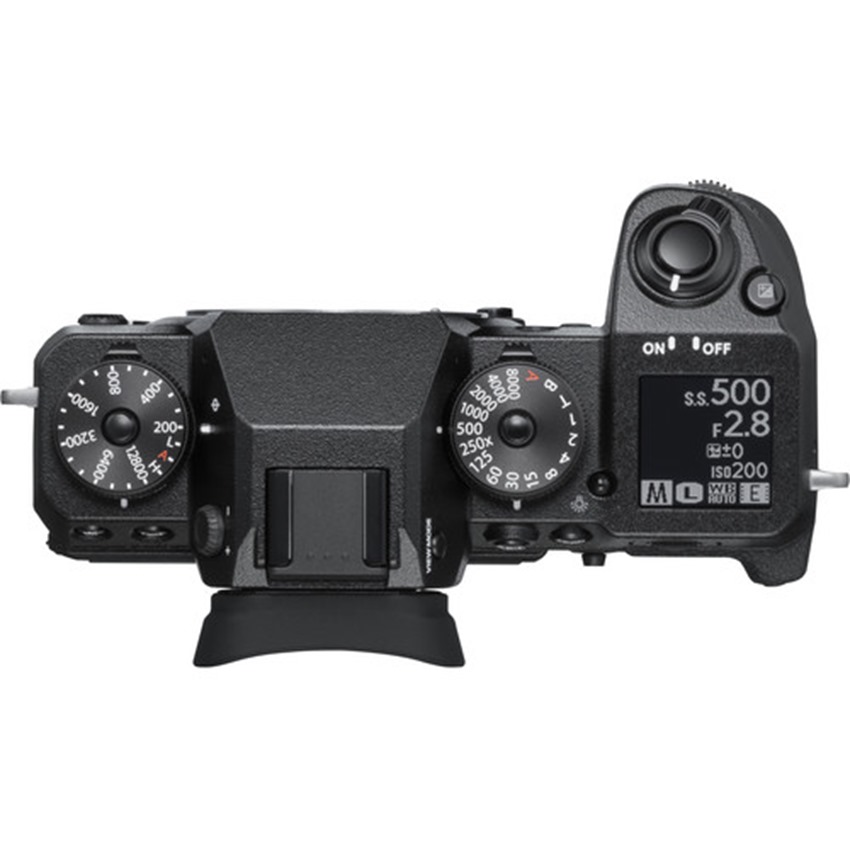 That being said, there are lock buttons present to prevent accidental flicks of your presets. Something that has to be mentioned here, is that sensational shutter button. If you're a fan of hair-trigger shutter buttons, you're going to love what the X-H1 has to offer. The gentlest caress of the shutter button will fire off a series of snaps, creating an action button that is more sensitive than Drax's nipples. I kind of like that.
So what's on the rear then? Well you've got three inches of touchscreen with over a million dots according to FujiFilm, that can angle…but not in the way that you'd want it to. Strangely, FujiFilm's touchscreen doesn't allow for an extension that benefits anyone wanting to set up a certain kind of shot or vlog with. There's no option to angle the screen to face you when you're standing in front of the camera, although there is an option to angle it in other directions, such as outwards and towards you.
It's a curious omission, especially when you factor in the potential for video that the X-H1 is capable of, but more on that later. Purists might also find the use of a small analogue stick with which to make certain option selections to be against the grain. It works a treat though when you get used to it, easily flicking through options and setting up the focus in even the most hectic of situations.
You need to learn to focus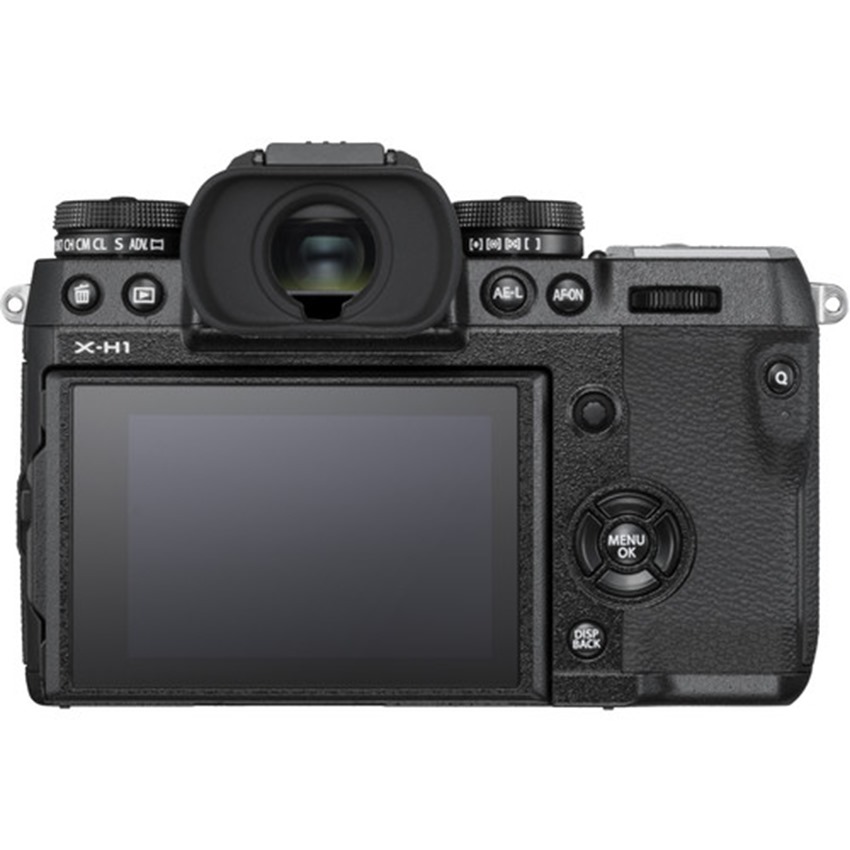 Here's something that I have to confess to: I am a lazy bastard. It's kind of the reason why I prefer smartphones for video and photography, because I'm a fan of allowing hardware to do all the heavy lifting for me. That being said, there's very much a big difference in trusting your own eyes and putting in some effort to grab an ideal photo, something that the X-H1 excels at.
FujiFilm sent us a XF 56mm f/1.2 R prime lens for this review, which kind of has a limited use. It'll still take a great photo in any situation, but it excels at being used for portrait snaps. I'll be dead honest here and admit that it took some getting used to on my side, but when I did get the hang of it in conjunction with the focusing requirements of the X-H1? Hubba hubba.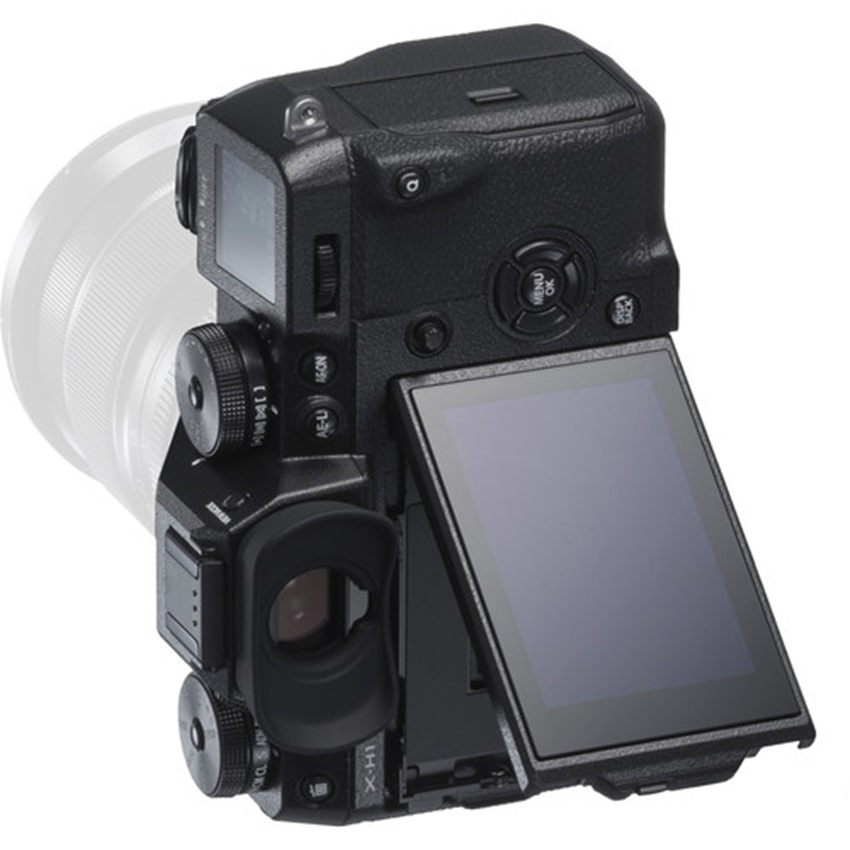 The press spin on the X-H1 is that it packs a rejiggered version of the X-T2's autofocus into a setup that combines custom settings with 91-point phase-detection systems for its autofocus. What that means, is that the X-H1 is a sensitive soul, able to grab great details even in low light situations and across a wide spectrum with 325 AF points provided that you're sticking to the single-focus mode.
I'd like to have experimented with a more general lens to be honest rather than the XF 56mm, but the end result was still positive. Subjects had a fantastic pop when they posed for me, focusing was almost instantaneous and the bokeh on show made for some classy snaps.
Image quality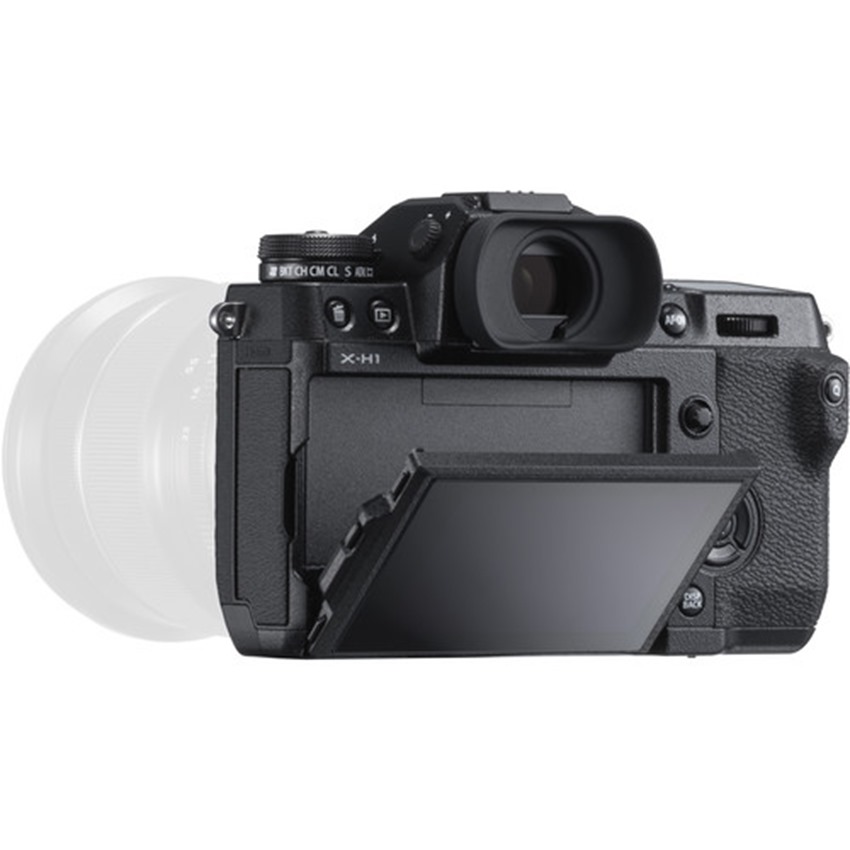 Is there even a point in having a dedicated camera these days? It's a question that I genuinely pondered while I used the X-H1. In my hands, I had a flagship device from a company that knows a thing or to about photography, while in my pocket I had the current king of mobile cellular photography. Is the gap between the two still wide? Maybe not with the way that photography is progressing, but that divide is still very much noticeable.
If there's one thing that proper cameras are still great at, it's being able to capture that one specific moment that looks like a single fraction of a second has been perfectly frozen in the flow of time. The X-H1 was up to the task, with images sporting a crisp and vibrant finish. With a dynamic range that made full use of 24.3MP X-Trans III CMOS sensor, images weren't just sharp but also managed to avoid being noisy as well.
Speaking to another photographer at an event (one who knew a LOT more than I did about the finer points of photography), he gave me his quick opinion on some of my photos, noting how images tended to be fairly underexposed at certain points. Personally, I prefer that approach with the FujiFilm X-H1. The algorithms powering the photography made for more natural images in my opinion, capturing the right amount of detail on my subjects.
I like seeing flaws on people. I like photos that capture ever crease line in a forehead, every scar from years gone by and a smile line around the mouth. Personally, I think that makes for a more human photo when compared to cameras which have a habit of overexposing their subjects and hiding the flaws that make us so unique.
What I really liked as well, was the Film Simulation mode on offer, which gave me an option of 16 filters to play around with. Eterna Mode was my favourite of the bunch here, a fantastic compromise between softer colours and detailed images that was flexible, even if it happens to be intended primarily for video use. Which brings us to the next part of the review:
Video quality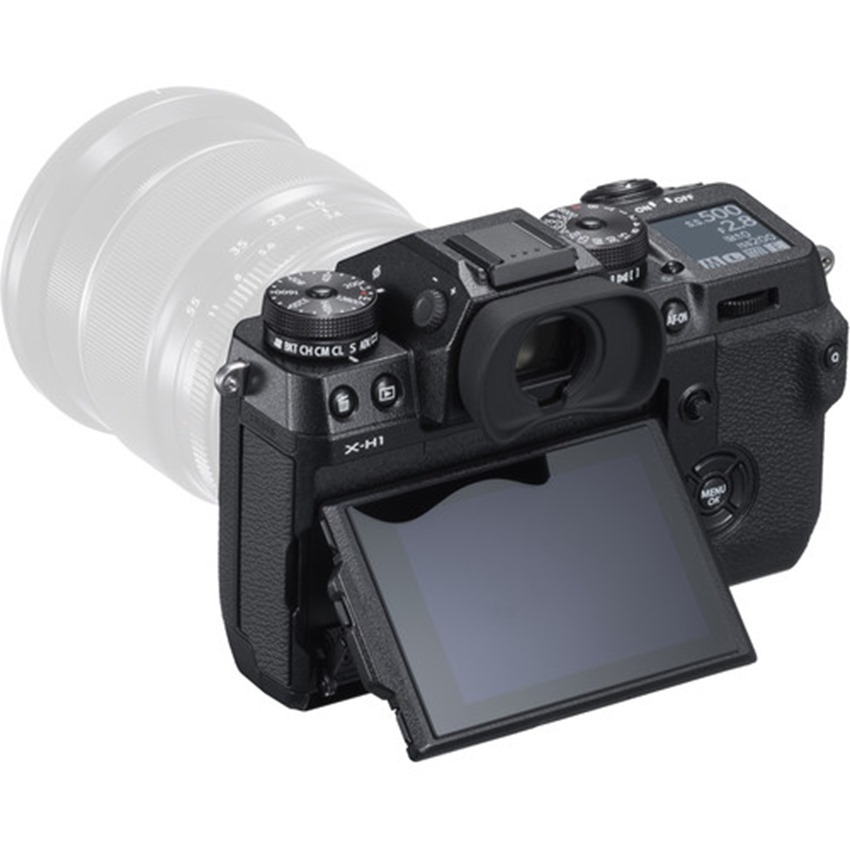 It's not enough for a camera to just be great at taking photos these days. There's a movement towards video that began with Canon's 500 and 550D EOS cameras, that mirrorless lens cameras have begun to improve upon. With the X-H1, FujiFilm is proving that it's once again serious about making video a priority for its fans. For once, video doesn't feel like an afterthought.
Instead, you've got a camera that shoots at a now industry standard resolution of 4096 x 2160, but that 4K imagery is dialled up to a blisteringly 200Mbps bitrate that is so sharp that you can use it to put someone's eye out. Oh, did I mention autofocusing modes, several filters from the Eterna suite and super-sampling?
Perhaps the biggest trick up the X-H1's sleeve is its ability to do all that with some serious stabilisation as well. In-body image stabilisation works a treat when used in conjunction with one of FujiFilm's prime lenses that tags in optical image stabilisation for good measure. Something I couldn't quite do with the lens provided, but here's an example of what it does look like from DPReview:
So what's the conclusion here? The X-H1 definitely has plenty of punch in a video fight with big boys like Sony's A7R III. I still think there's room for improvement when it comes to stable shots, but there's a definite air of seriousness here that is wonderfully complemented by dozens of video options that excel at grabbing a scene and making certain that it stays sharp with the competent autofocus.
You're going to want to invest in a power booster grip to get the most out of the X-H1 however, especially if you double your 4K shooting times from 15 minutes to half an hour. Still, the X-H1 is damn good at providing video footage that looks professional, crisp and vibrant.
Conclusion
There's a lot to like about the FujiFilm X-H1. It's quick on the mark, its autofocus is always on point and the internal IBIS makes those shots feel crystal clear even during an earthquake. On the other hand, it has the same battery drain problem that all mirrorless lens cameras suffer from (pack a few extra batteries kiddies!), its setup can feel cramped for people with normal-sized hands and the line between the X-H1 and the X-T2 may not be as well-defined as what fans are hoping for.
And yet, it's still superb thanks to its focus on providing a serious piece of photography and video equipment.
Last Updated: August 15, 2018
Fujifilm X-H1

The X-H1 feels like the perfect camera for enthusiasts who want to take that next step forward with their hobby, for people who are ready to invest a sizable chunk of change into a device that offers a lot more than a smartphone ever could. It's a device that has a certain mystique to it, and even with a few flaws present, the more positive side of this hefty camera is a character that you can't help but fall in love with.