Comedy and horror have always had a close relationship – note that infectious eruption of nervous laughter that ripples through a movie audience after a heart-stopping scare – so it probably should come as no surprise that it took a comedian to give us one of the most effective, thought provoking and timeliest horror films of recent memory. More than that, writer/director Jordan Peel's Get Out is just a damn good creepy ol' time at the movies.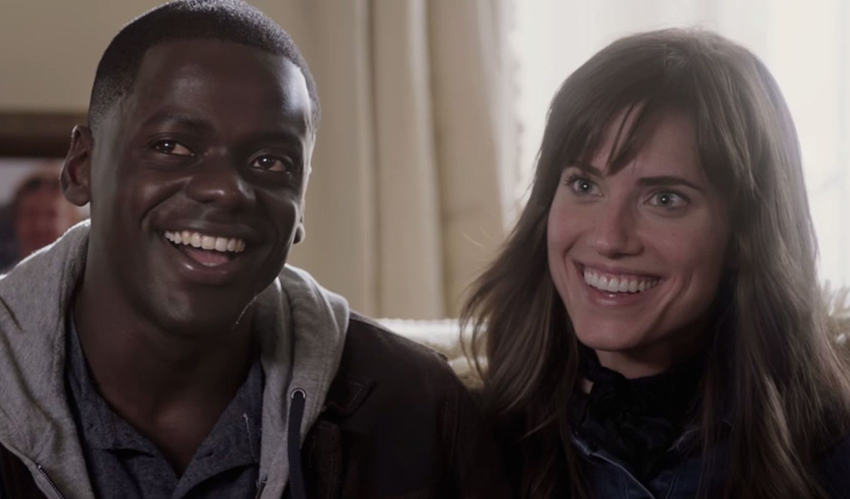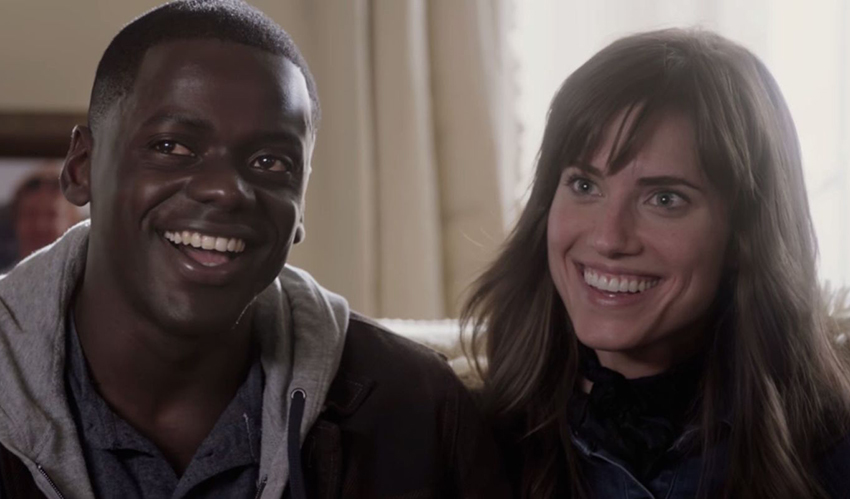 Peele is of course one half of acclaimed African-American sketch comedy duo Key & Peele. I specifically mention his ethnicity, as it is something that this entire film is essentially built around. In his solo feature film directing debut, Peele has taken the unfortunate everyday problems experienced by the black community in America – racial tension, cultural appropriation, physical generalizations, duplicitous social acceptance, gross patronization – and viewed it all through the extreme, skewed lens of horror movie-making. The result is a film made orders of magnitude scarier through the very mundane source of its horror: Ordinary people can be way creepier than any made-up monster.
The basic premise itself is that very ordinary of situations in today's world: Young black man Chris Washington (Daniel Kaluuya), a talented photographer, is taking a weekend road trip with his girlfriend, Rose Armitage (Alison Williams), to meet her parents, Dean and Missy Armitage (Bradley Whitford and Catherine Keener), at their remote country estate for the first time. Chris is especially anxious when he discovers that during their four-month relationship Rose has never mentioned to her parents that he is black – her first black boyfriend to be exact – irrespective of her joking assurances that this is not a problem. "My dad would have voted for Obama for a third time if he could," she offers with a half-mocking smile, fully aware how feeble that guarantee sounds.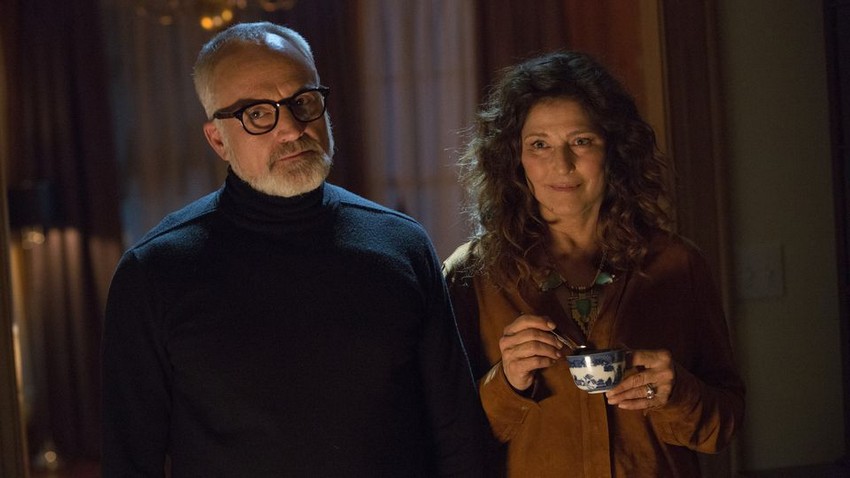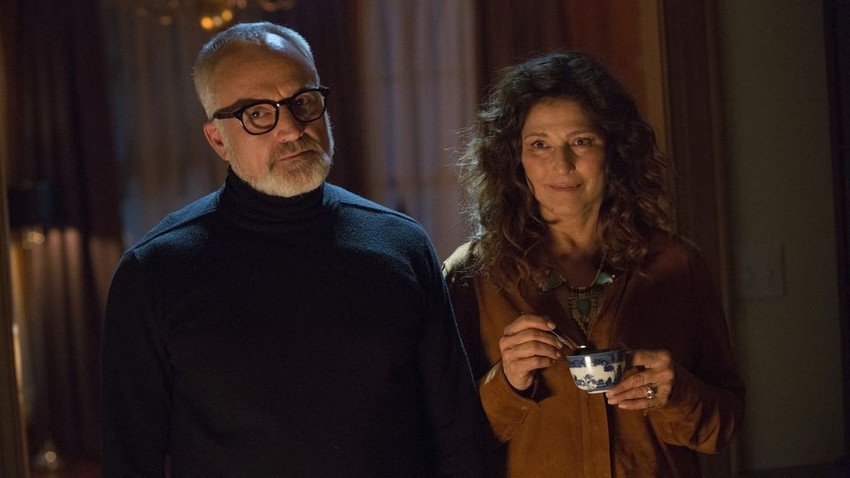 True to Alison's word though, the jocular Dean and dignified Missy are the very definition of welcoming… Perhaps just an iota too welcoming though, as Chris starts to notice strange tics creeping in at the edges of the behaviour of the Armitages and their two black household staff members. When Dean and Missy host an unexpected party for their "so very white" friends, as Alison puts it, things really take a turn for the weird though as Chris starts to suspect something far more sinister may be going on. Or maybe it's all just the paranoia of a young black man not feeling comfortable in a traditionally tense environment? Or maybe, like Chris' motormouth, wise-cracking friend Rod (Lil Rel Howery) hilariously tells him over the phone, it's just that "white people are into some freaky sex s–t!".
It's through these fleeting, half-glimpsed oddities, and incredibly nuanced performances from the entire cast led by Kaluuya's immensely likable Chris, that Peele ratchets up the tension with an utterly masterful grasp of the language of horror that totally belies his first-time status. He even takes that most rote aspect of the genre, jump scares, and manages to up their efficacy to a degree that I – and my unfortunately thunderous heart – haven't experienced in a long time; there's no telegraphing of shrieks here. Even Get Out's opening credits, with its discordant music score drawing from varied African influences, is used superbly as a tool to subtly unsettle viewers.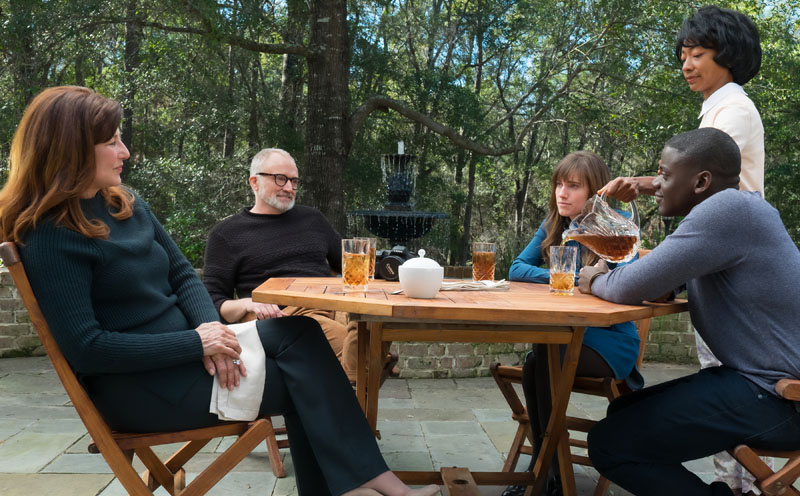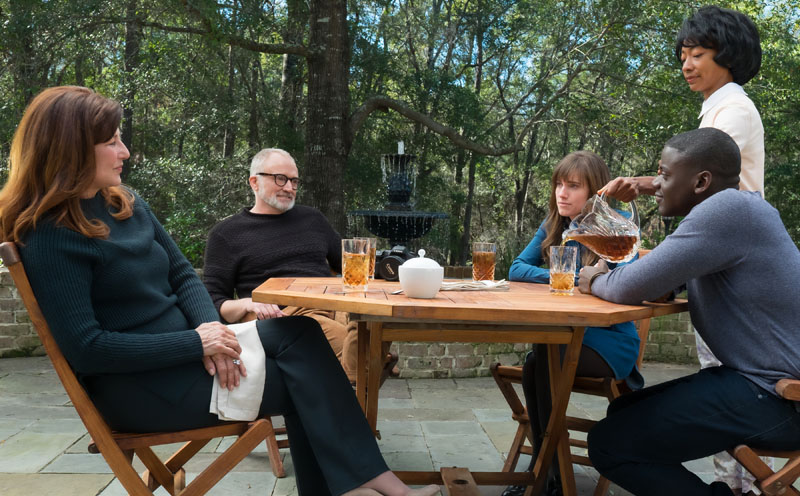 It's not all just armrest shredding tension though. Peele grasps that there needs to be an ebb and flow to these things to prevent viewers from experiencing numbing desensitization, and with the character of Rob he injects flares of levity into the script at the perfect moments. Just enough of a respite so that when he utterly mangles your nerves once more it hits even harder. It's a supremely dexterous balancing act that's a marvel to watch unfold. This is a consummate arrival of a distinct new filmmaking voice.
Even more importantly than that though is the fact of how utterly topical – and socially important! – this film is. It takes the very events that affect so many young black men and women right now, and cleverly satirizes them in a way that doesn't diminish their importance one bit. Racial issues are horrific, and Get Out is bold enough to never tip-toe around that. By using such a readily identifiable premise, Peele completely assures buy-in from his audience. The film has already set box offices ablaze overseas, with Peele becoming the first black director in history to have his debut pass the $100 million mark on its way to a current $140 million total (not bad for a film that cost just $4.5 million to make). Local South African filmgoers, with our unfortunate racial history, should respond to this equally well.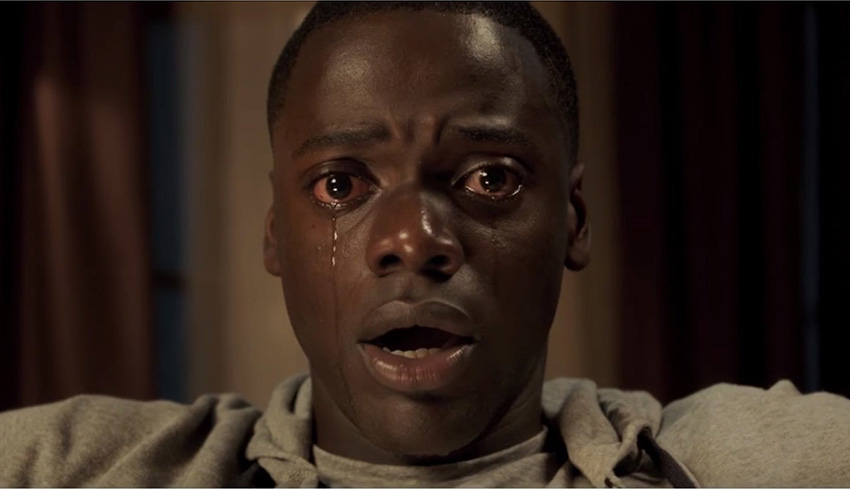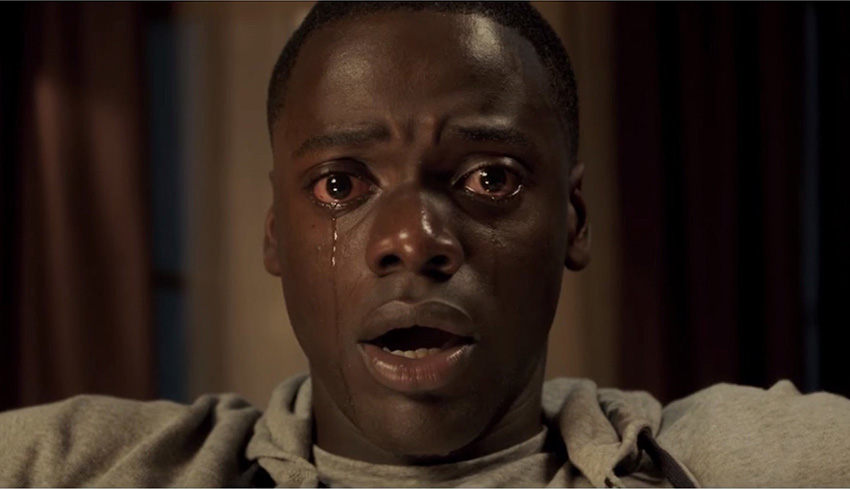 Thanks to Peele's unflagging directorial vision firing on all cylinders though, even if you've never been a black man or women with firsthand experience of the racial tension at the core of this movie, there's still immensely gripping entertainment to be found here. The film does get just a smidgen silly in its closing act, but over the course of its 100-minute running time, getting out of your seat will be the last thing you would want to do.
Last Updated: March 24, 2017
Get Out

With it's extremely timely subject matter, Get Out is a very important film right now. But thanks to the technical mastery belying debuting feature film director Jordan Peele's genre inexperience, it's also an incredibly entertaining bit of horror filmmaking.

Error fetching XML