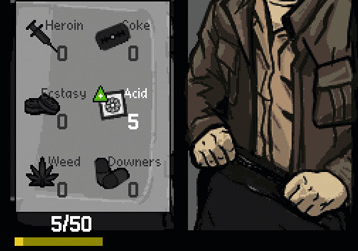 Finally a winner announcement that is actually on time.
Congratulations go to Alex Millar who's name was randomly drawn to win a copy of GTA: Chinatown wars on the Nintendo DS.
Alex missed the secret entry request that was originally on the bottom of the review but he did manage to find the secret password that is the alternate text on the drug dealing image in the review.
For those who missed it the password was SpongeBob.
A big thanks to Megarom for sponsoring this competition and distributing this title in South Africa.
Alex can you please email me your address and phone number and I'll forward them onto Megarom…
Click through if you want to see the Gametrailers review of this top title.
Last Updated: March 26, 2009