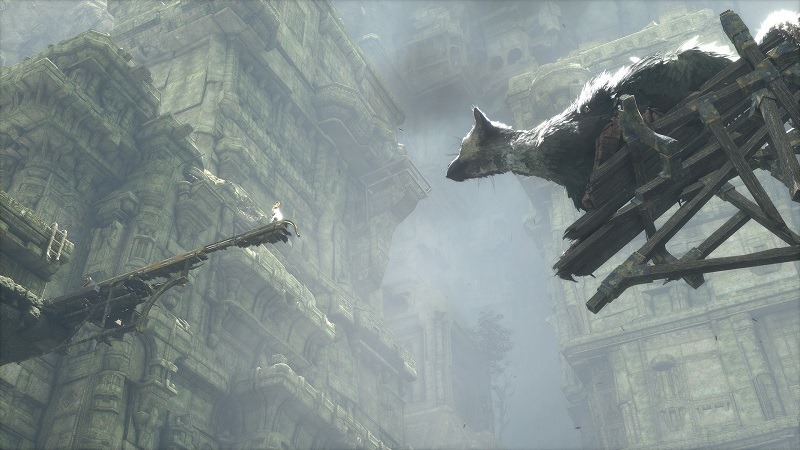 What a strange time we've had in gaming recently. Last week, after a decade or so of waiting, fans finally got their hands on the long-awaited Final Fantasy XV. Now, we're getting something that's been brewing for nearly as long.
I am of course talking about The Last Guardian. It was first announced for the PlayStation 3 way back in 2009, where it captured the heart of many gamers. It was slated for release in 2011, but as I'm sure you've gathered, that just never happened.
The Last Guardian resurfaced last year thankfully, at the E3 conference (well done on staying strong, Umar). Now, as hard as it may be to believe, it's out in the wild, and you can actually go out and play it!
Is it any good though? Did that lengthy, jumbled development cycle take its toll on the game? Let's see what the critics think:
The divide between the highs and lows of The Last Guardian is staggering. For every wonderful moment of absolute beauty and emotional attachment to its lifelike companion, there's an equal and opposite baffling moment that ruins the mood with frustrating controls and camera angles. But I found myself willing to put up with all of these hiccups if it meant experiencing any of its multitude of incredibly beautiful moments.
Eschewing the spare storytelling of previous Team Ico games, The Last Guardian's plot unfolds in a series of easily digestible cutscenes. It's a dark fairy tale that probably isn't quite what anyone expected, but ultimately serves to make the friendship at the core of the game even more remarkable. The Last Guardian is about two lost souls becoming one, and the strength and joy found in that conjunction.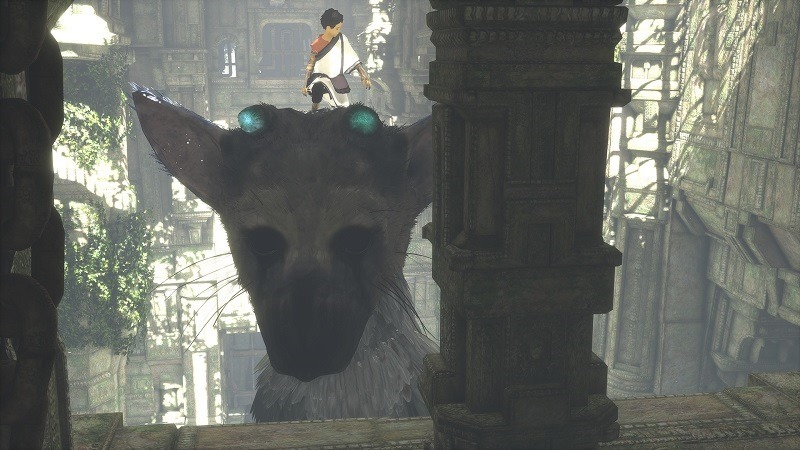 In its best moments, The Last Guardian pulls off feats that could only be done on modern hardware; at its weakest, it's not just "like a PlayStation 2 game," but like a particularly rough, unpolished PlayStation 2 game, one that recalls the legacy of its forebears, but can't quite recreate it.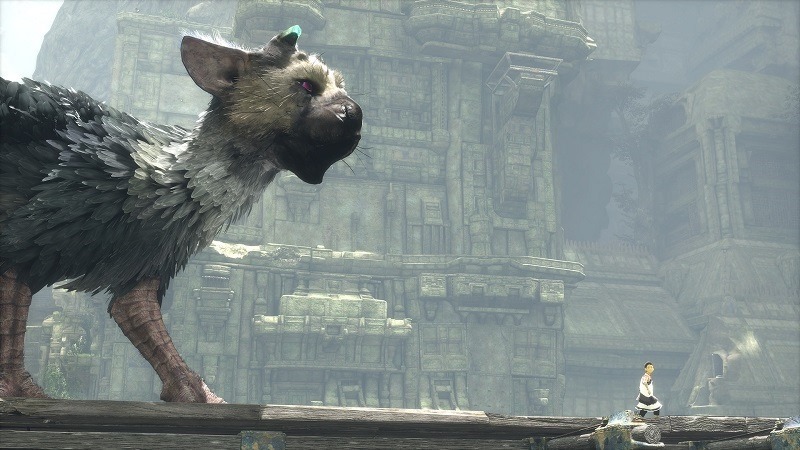 Ultimately The Last Guardian isn't about pulling switches or leaping over gaps. It's about your smile when you see Trico doing something silly, your compassion when you watch it struggle, and your relief when the creature shows up at just the right time. That's what you get here that you can't find anywhere else, and it is enough to make The Last Guardian worth playing.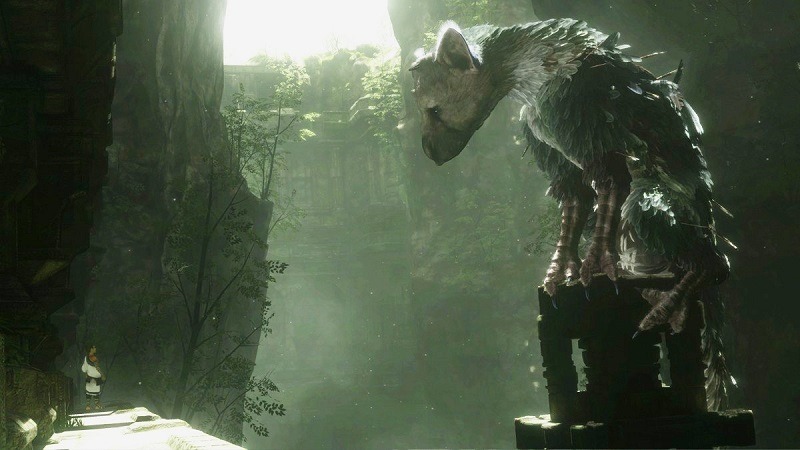 Like Team Ico's past work, talking about The Last Guardian too much inherently drifts into spoiler territory, but we have years to unpack this. For now, I'm confident in saying that although it isn't their best work, there really aren't too many directors out there like Fumito Ueda, and I hope for our sake, he continues making game
For some The Last Guardian's iffy controls, awkward camera, and glitches might be hard to overcome. Others won't care as they experience one of the most incredible relationships in video game history.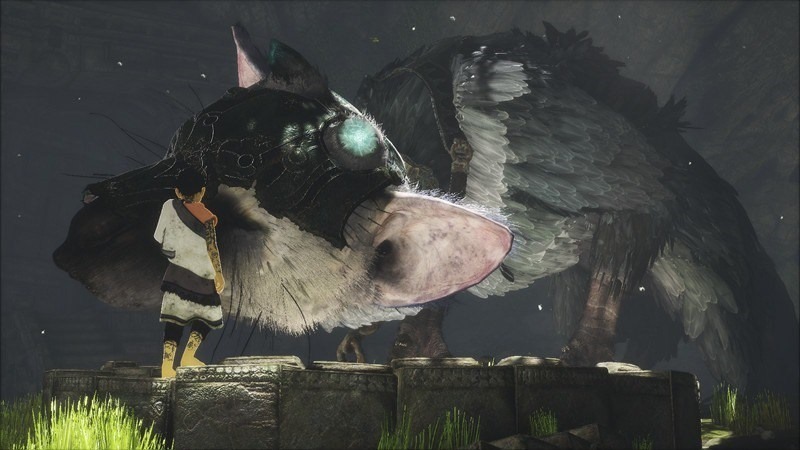 When the book closes on their story, it's hard not to open it up again and begin anew. The trials you overcome endear you to both characters, but the emotions Trico elicits make you want to give it another chance–to be the patient, effective partner it truly deserves.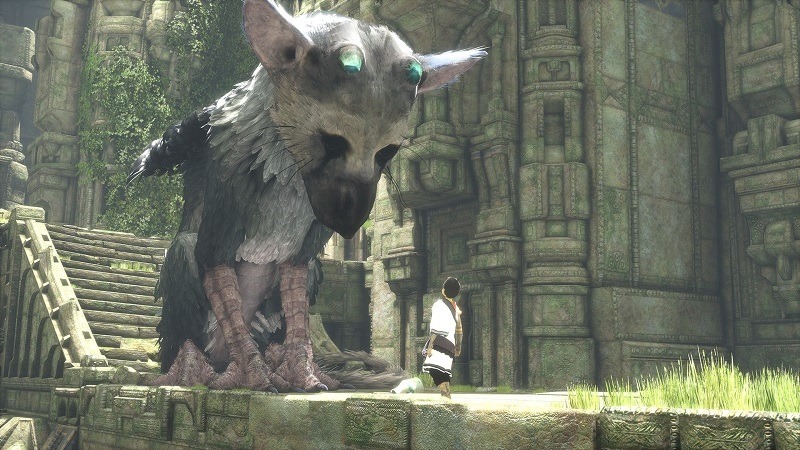 Despite its lingering flaws and often frustrating pacing, The Last Guardian rises above expectation to deliver an engrossing adventure. Team Ico have brought together everything they've learnt over their past two games to present a heartfelt tale wrapped in an often-bewildering platformer – even if it took nearly a decade to make it here.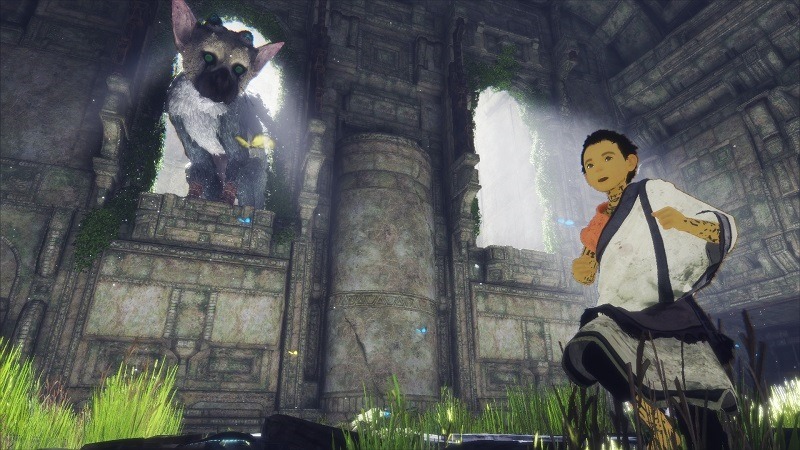 Unfortunately, The Last Guardian isn't a perfect title. It suffers from wonky controls (something I experienced already a while back during my time with the game at E3 earlier this year), glitches, and other annoying niggles. However, according to most critics, if you overlook all those flaws, you can expect to find a wonderful, heartfelt tale.
This news I'm sure, will have many fans breathing easy. Relax everybody, The Last Guardian isn't a big flop. As it turns out, it's actually rather good!
Last Updated: December 6, 2016