Just Dance, Ubisoft's now annualised rhythm dancing game is notable for being one of the very few successful franchises of theirs that doesn't involve scaling towers to unlock bits of the map – though if they could implement it somehow, I'm sure they would. It's also the best-selling dancing game on this or any other planet, and there's a very good reason for that; It's fun.
Because Just Dance has (and likely always) only tracks the hand movements of its players, it dispenses with the need to follow increasingly tricky dance choreography down to every last movement. Instead, its focus has always just been on having a get-together with friends or family, and dancing about like nobody's watching.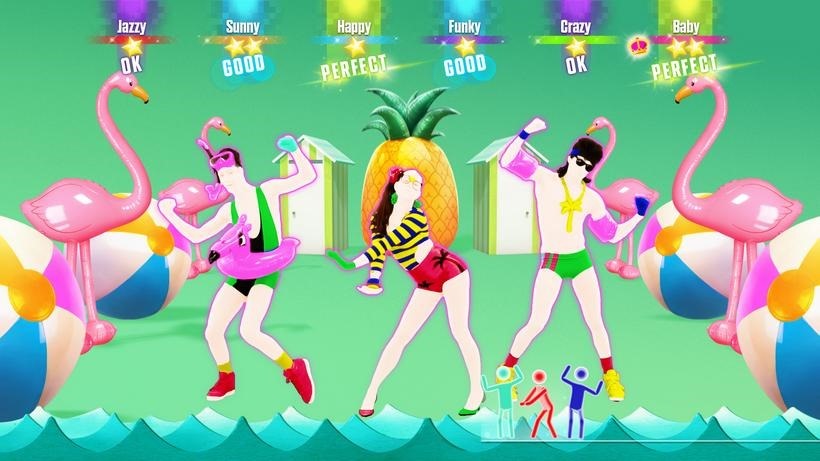 Only somebody is. One of the game's biggest features – if you're using a camera enabled system – is that it captures video of you while you're playing and beams it to the internet (with your permission, and explicit instructions, of course)
So yes, somewhere, if one were to look hard enough, you'd find video of a slightly overweight, small of stature, hairy Chinese guy dancing very, very badly. But I digress.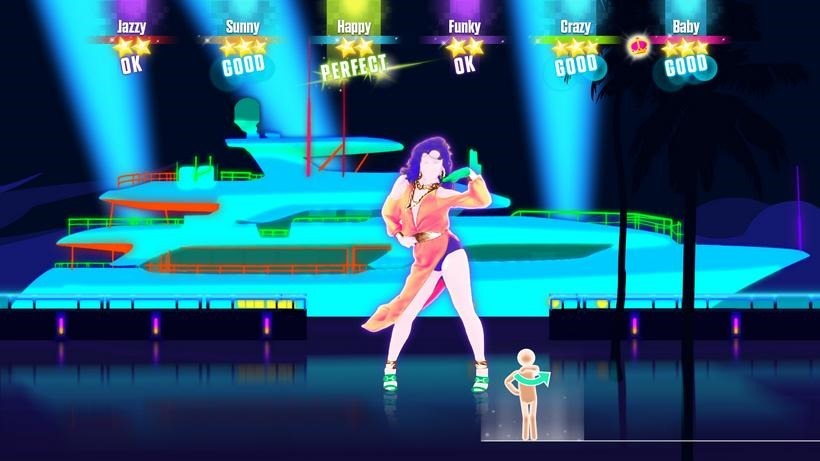 This year's Just Dance follows much the same template as ones from years past. Select songs, watch the psychedelic and trippy, luminous rotoscoped dancers and equally electric backdrops as you do your best to emulate the onscreen actions. The whole game is an explosion of colour, and movement, much like my digestive pyrotechnics after eating a big bag of jelly tots.
There's a bar in the bottom of the screen that scrolls through the actions you're meant to perform before you're meant to – but I was never taught hieroglyphics at school so it all makes very little sense to me.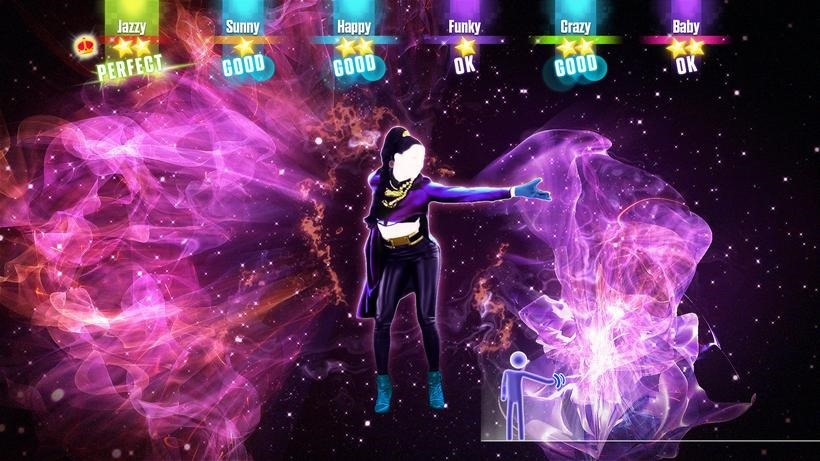 Instead it ends up playing as a game of belated "Simple Simon" where I do my best to catch up to what's going on on-screen all while looking like I've just stuck a fork in the toaster trying to get that small slice of grainy health bread out of it and made contact with the element. It's not pretty.
Of course, the game's not really made for me, and the target market in my abode, my daughter loves the hell out of it. We've got it for the Xbox One, which is the version I'd recommend if you have a Kinect, mostly so that you can do your convulsing dancing without having to hold anything. Technically the same could hold true for the PlayStation4 version, but the optional camera on that thing is about as useful as a one-armed trapeze artist with an itchy arse.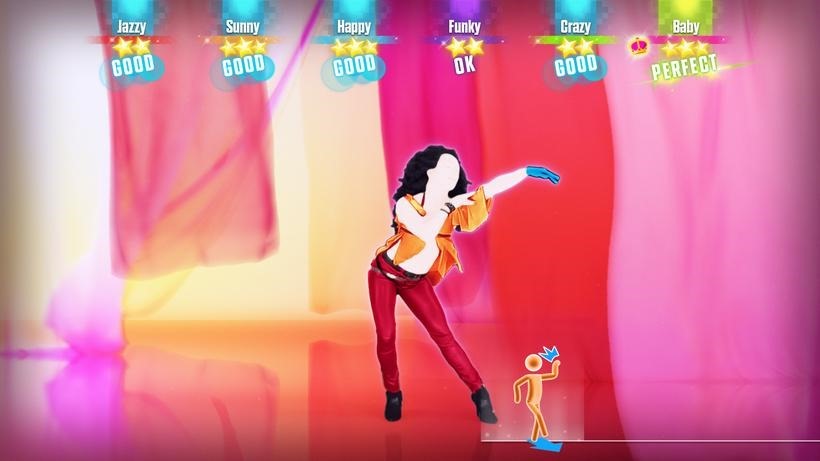 You can still play the game on Xbox One if you don't have the blasted motion-sensing peripheral or Camera on PlayStation 4, because this one introduces mobile phone support. Download the app to your mobile phone (it's on IoS and Android) and it'll connect to your game – on the same Wifi network – and work as a controller. It…it works, though how well is up to how good the gyroscopes and accelerometers in your phone are.
The usual modes are represented, though there is something new; a "Dance Quest" that has you dancing through sets of three songs to unlock new ones, ad infinitum. There's also a new Showtime mode that has you singing at your TV while being recorded, so you can create your own music videos and share them to the internet.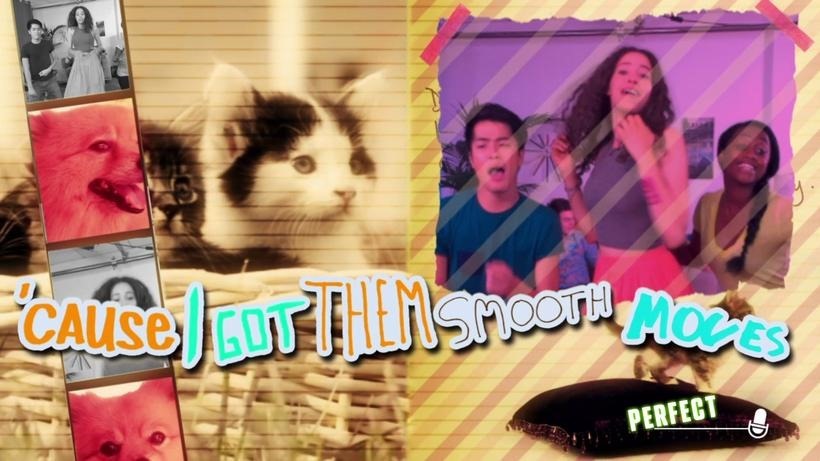 A big highlight is the new World Video Challenge mode, which lets you upload videos of your booty-shaking shenanigans and challenge friends and strangers from all across the world to a digital dance off.
One last addition is the new Just Dance Unlimited subscription service. It adds a ludicrous number of new songs for streamed dancing – all of the ones from the last games. It's a good idea, but is a little pricy. At the time of writing, it's around R79 per month for the service, which stings after you've just paid full price for the game. I like the idea of it better than I do Dance Central Spotlight's egregious DLC model though; where single extra songs cost R25 to download.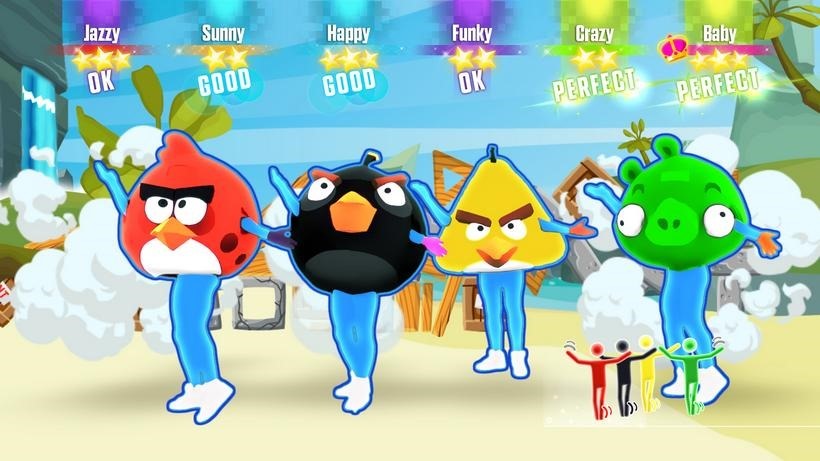 The song selection this time around is probably its weakest aspect. While the game's always focused on brand new top 40 stuff with few strange outliers (and that hasn't really changed) there's some really out-there stuff this time. In amongst the Jason Derulo and Meghan Trainor there's a fair bit of euro-centric dance trash, the unbearably addictive Hatsune Miku version of the Finnish folk song Ievan Polkka (yes, the Leekspin song), a remix of the Angry Birds theme and a take on the William Tell Overture.
It's weird.
Last Updated: October 30, 2015
Just Dance 2016

It's hard to deny that it is a fun thing to play with family and friends – even if the formula is in dire need of a shake-up. Its focus on having fun over meticulously learning dance steps makes its a great game for all ages, though it's "if it ain't broke, then don't fix it" approachis waring a bit thin.

Just Dance 2016 was reviewed on Xbox One