Virtual Reality as a platform is awash with shooting galleries – the sort of games once epitomised by arcade light gun games like Point Blank. There's a perfectly good reason for that. The increased immediacy and presence offered by VR are perfect for that sort of thing. There's no controller abstraction, so the whole thing is frighteningly intuitive; point at something and shoot.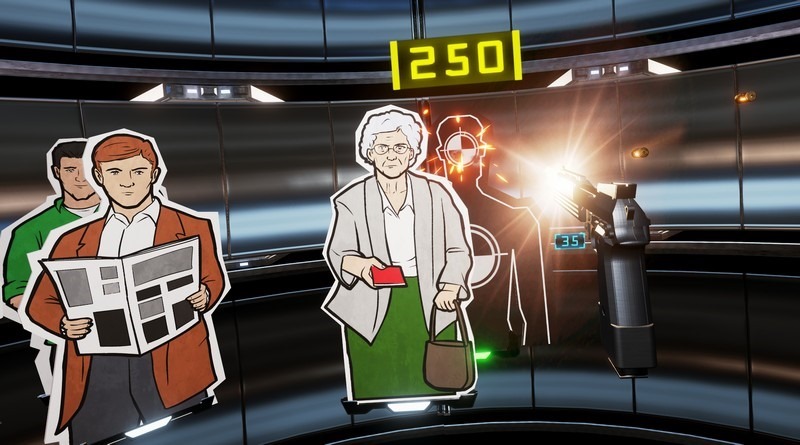 And that's exactly what Lethal VR, from the creators of games like Burnout in their new home at Three Fields Entertainment has you doing. It's a simple premise: you're a trainee stuck within an ever-changing Virtual Reality environment, trying to make your way through 30 action challenges that range from quick draws, to knife throwing and just about everything in between.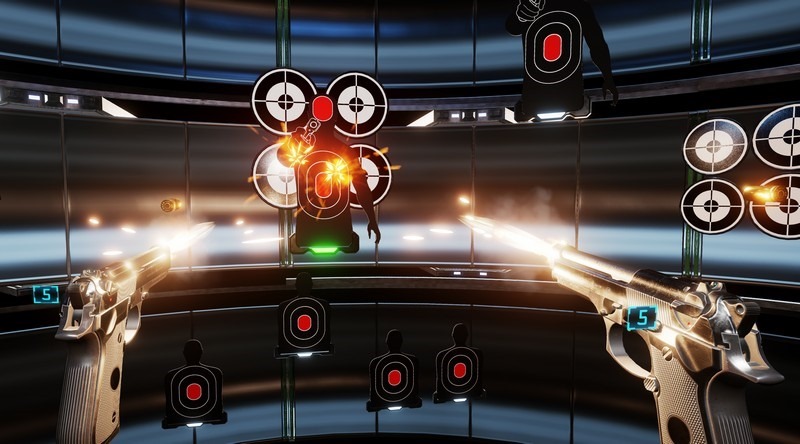 The whole thing is frighteningly intuitive
There are no real people to shoot, just targets – sometimes man-shaped, others the standard practice targets, vases and other things for you shoot or hurl blades at that come at you from the scope of your periphery. The difficulty, naturally ramps up as the levels progress, with increased targets, greater range of movement from said targets and the introduction of friendly targets. It's never a nice feeling shooting cut-outs of little old ladies in the head. To help deal with that challenge, your arsenal of weaponry changes, moving from the standard 9mm pistol to Magnums, semi-automatics and other weapons of small scale destruction.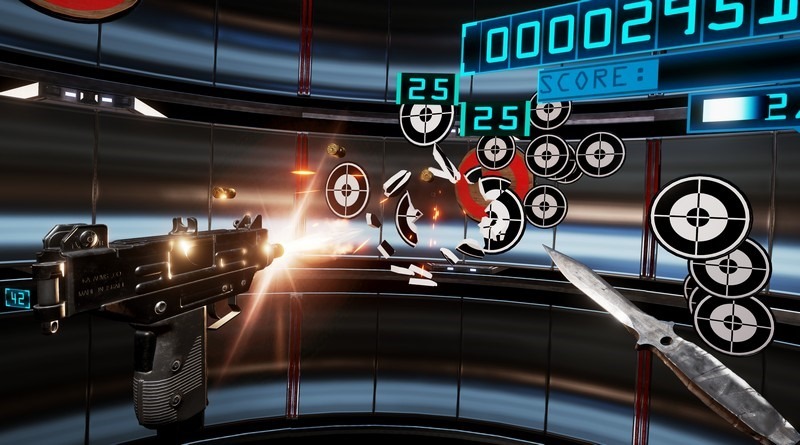 The game borrows liberally and unashamedly from popular culture. One Challenge, called "This is a knife" has you throwing a really, really big knife. Another is more than reminiscent of Dirty Harry, making you wonder if those punk targets are feeling lucky, while the dual pistol challenges have you feeling like you're part of a John Woo flick.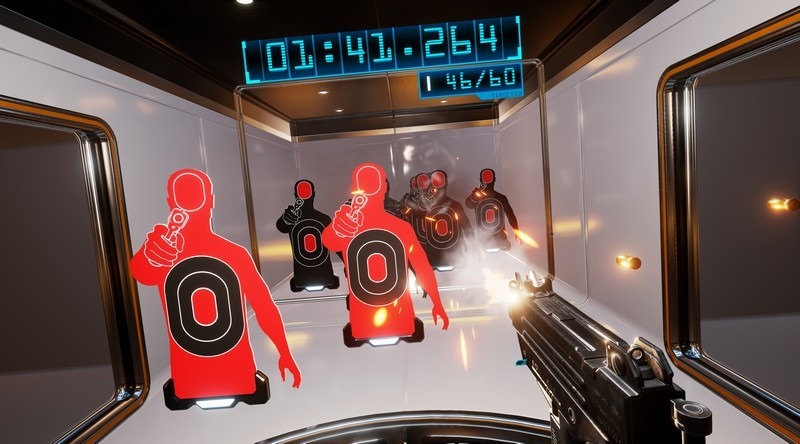 There's a bit more depth to it than you'd imagine, and that comes down to the game's scoring mechanic, which perpetually invites you to have another go. Bonus scoring for headshots, quick draws and streaks, rewarding speed and accuracy mean you'll always want to best your existing score. It becomes a bit of a ballet. Do you take the time to reload now, risking the chance of missing a target in the time that it takes to do so? That could give you more leeway to grab a headshot now, but risk forcing a reload later, which could affect your scores even more.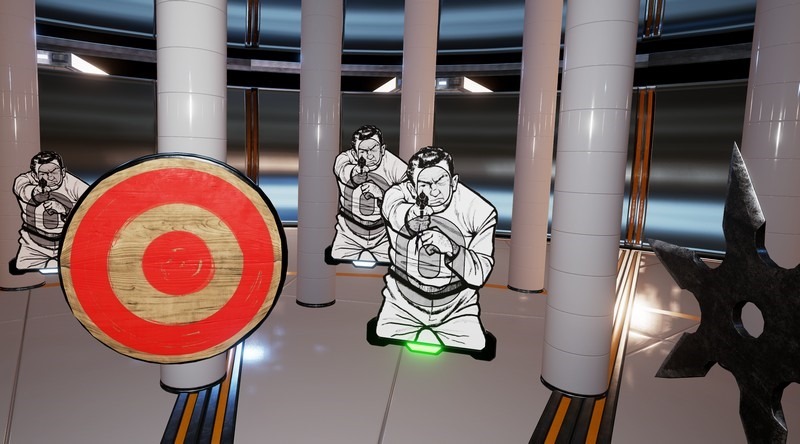 Unfortunately, the game is let down a little by the PlayStation VR hardware. Already available on the Vive, that version features room-scale, precision aiming and full 360 degree action. Here, you're a little more restrained in your movement, with a playing field set to just 180 degrees. Occasional PlayStation Move tracking issues can also dampen the overall experience, especially for a game that relies so heavily on being able to hit targets with both speed and accuracy.
Last Updated: January 5, 2017
Lethal VR

It's hardly revolutionary, but there's something compelling about Lethal VR. Its guns pack a weighty punch, its challenges are broad and varied, and its scoring mechanic compels you to take just one more turn.

Lethal VR was reviewed on PlayStation 4