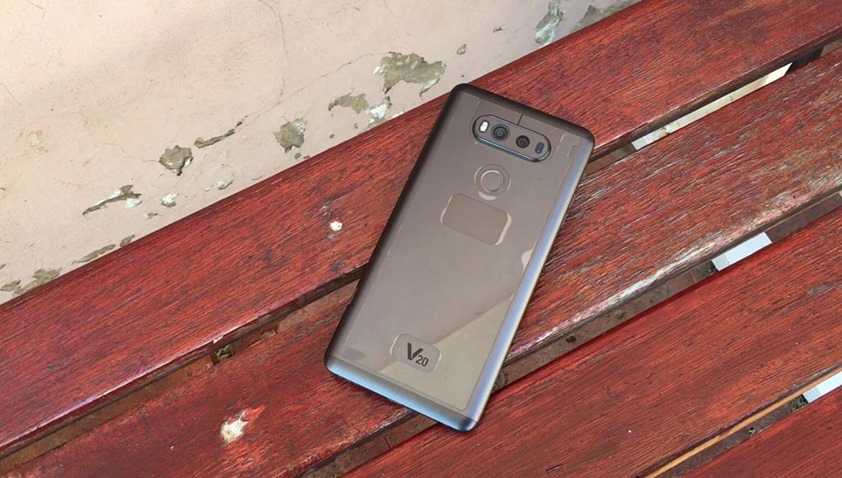 You've got to hand it to LG. In a saturated market filled to the brim with debates between Apple iPhone and Samsung Galaxy fans, they're the brand that's at least making an effort to be interesting. LG's ideas for what a phone can be may not always catch on with consumers, but at least they're never boring. And with the V20, LG is working towards a powerhouse device that serves a niche instead of being a Jack of all trades.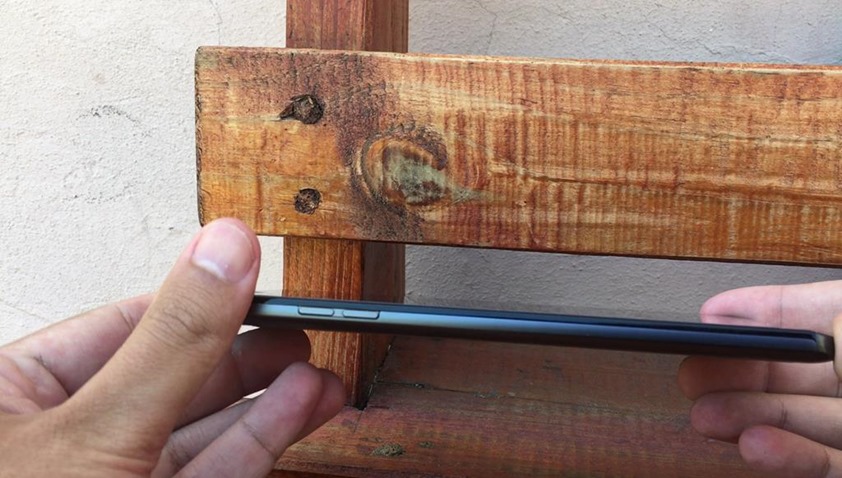 The V20 might not be to everyone's taste, what with its bulky design and a list of features that caters to a very specific market, but sweet Gorilla Grodd does it shine when given the chance to scratch a specific itch.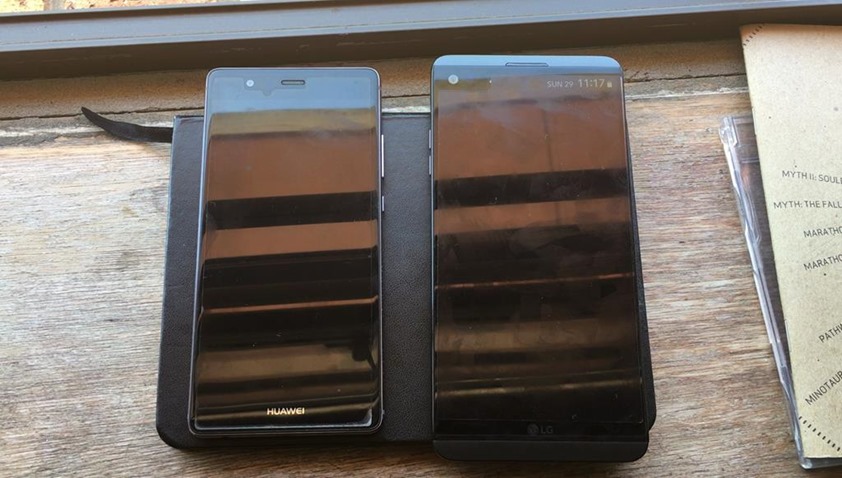 Body beats
You know what they say about people with big hands? That they probably wear big gloves. Also, that the LG V20 caters for those abnormally-sized appendages perfectly. Yes, the V20 is a big boy thanks to its 5.7 inch QHD LCD display and secondary display screen. It's bloody massive, much to the delight of my father who happens to have hands that are the size of an original Xbox One console. Each. It's legitimate test however. Here's my hand compared to the piece of granite attached to the end of my father's arm: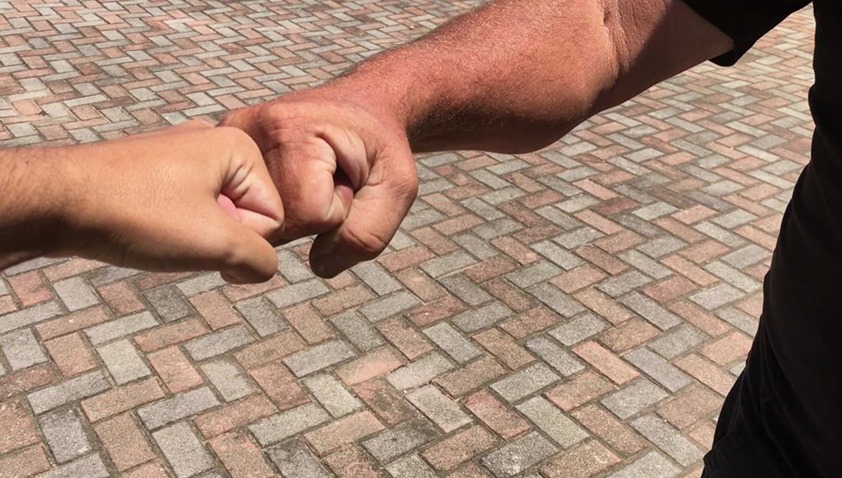 Here's the phone in my hand: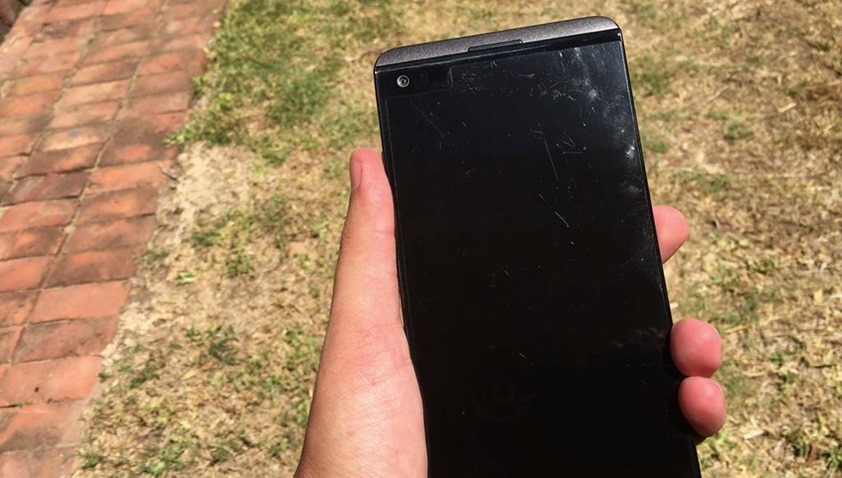 And for comparison, his hand: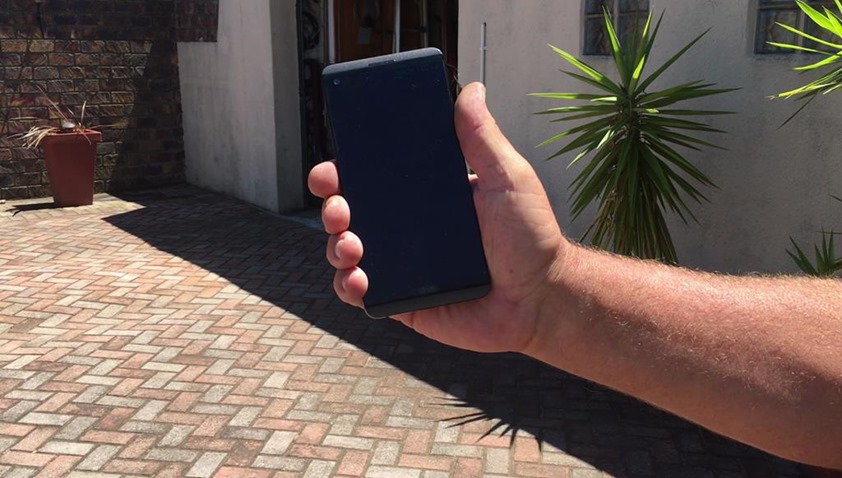 While I watched him navigate using the device, I was left wondering if the V20 would be able to double as a blunt object in case I ever found myself cornered by thugs. But big as it may be, at least LG has encased the V20 nicely. No more sticky rubber back this time, but rather a clam-shell of plastic materials that actually feels nicer than the usual aluminium casing favoured these days.
You've got your usual suspects in the protuberance department: Power switch (and fingerprint sensor), volume buttons, USB jack and a 3.5mm input jack. Simple stuff, that does what it's meant to. One design feature that might rankle fans of elegance could be the dual camera lens setup, which protrudes ever so slightly from the V20. It does throw a somewhat seamless design off, but it doesn't exactly bother me.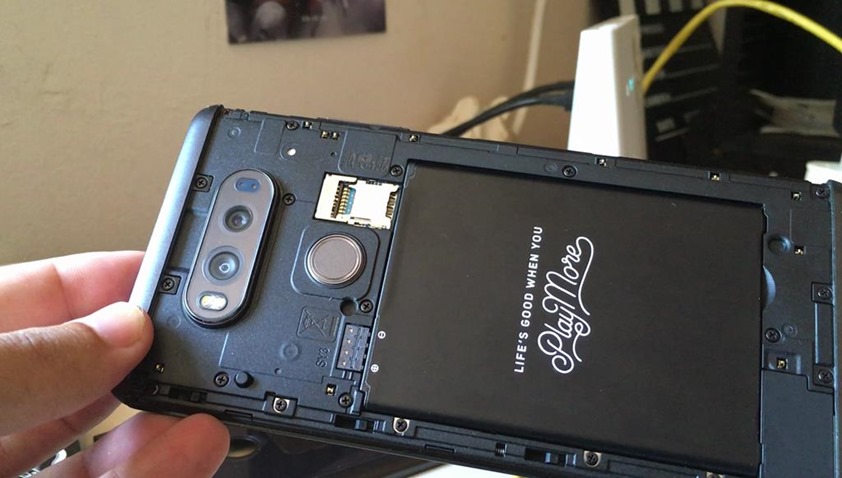 The V20 also introduces one other feature that has been absent from many a top-tier phone for years now: A removable back case. Need to swap batteries, SIM cards or shove in an SD card quickly? Pop the button on the side and you're good to go. It's an archaic decision, but it left me smiling to know that this option was there. I like that. And only LG would have thought of it.
So there we go, a big phone for big hands. But surprisingly comfortable in any shape and with a nice hefty feel to it.
Screen queens
Big phone, big screen. But not a killer screen. Now don't get me wrong, the V20 screen is more than adequate for the job at hand. It just doesn't pop the same way that other screens do lately, losing a slight touch of vibrancy that knocks its hues down a peg or two. For a phone that comes with such a high price tag, you'd expect a bit more. Fortunately, LG more than makes up for an average video display with a superb audio, but we'll get to that later on.
The V20's other gimmick is a second screen. Not a massive one mind you, but a quick strip at the top that gives you quick access to the essentials. I quite liked it. The LCD is perfectly lit, not overbearing enough to keep you awake at night but bright enough to spot it in the dark. Useful stuff I discovered one night when I heard strange noises in my room, grabbed the phone and with a tap of the flashlight icon discovered that the neighbour's cat had returned to scavenge some food.
On the other hand, I've got the feeling that your mileage may vary with this feature. Is it essential stuff, a feature worth the extra stretch of the thumb? That's up to you really, but like most features on the V20, having that option was comforting. Just the key apps for when you're in a hurry, and I think you'd be good to go with this cute gimmick.
Gimme some sugar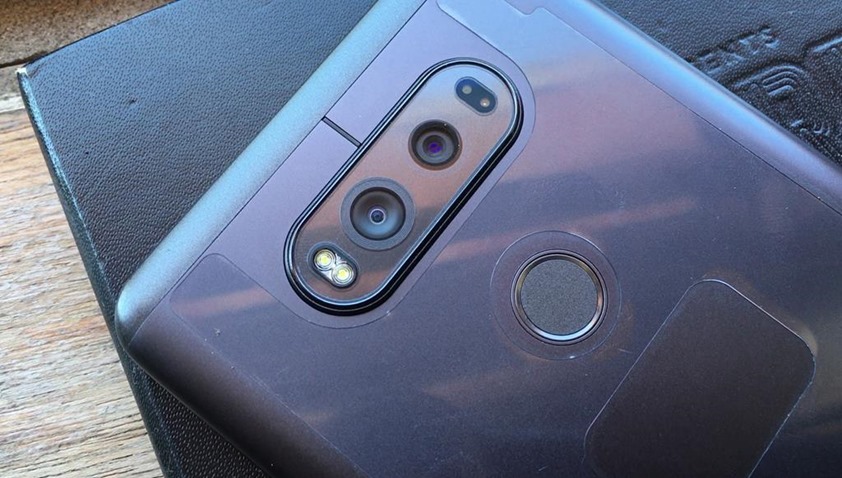 So what's beating underneath all if this gadgets then? Some pretty terrific hardware actually. The V20 gets by with a little help from its friend, a Snapdragon 820 processor and 4GB of RAM. My model that I used for review was also packing a beefy 64GB of storage space, although this could be expanded further if you so required it to do so.
More than that however, is the operating system that anchors everything in the V20: Android Nougat. It's adoption on other smartphones so far has been sparse to say the least, with the V20 being one of the first phones on the market to ship with that crunchy software as a native feature. On the surface the comparisons to iOS aren't exactly subtle for this Android 7 software.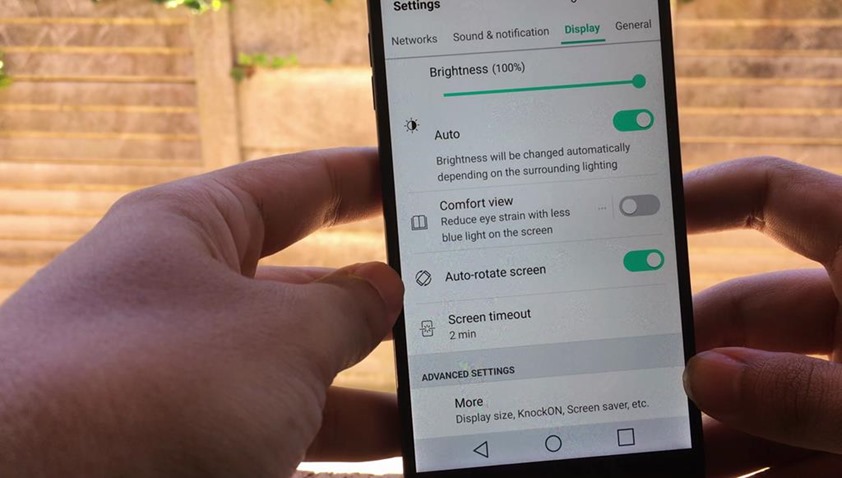 But the system works a treat thanks to main event features such as comprehensive customisation settings, split-screen multi-tasking for the gigantic screen and some solid security options. It's snappy, quick and responsive. I just wish that LG wasn't so obsessed with folders to store everything.
DAC Attack
Perhaps the biggest party trick that the V20 brings to the table is its audio. No other phone on the market has as much of a focus on providing audio options as the V20 does, a niche that it easily fills. It's definitely a device aimed at audiophiles and while the results aren't always 100% perfect, it's encouraging to see LG take a step towards specialising their phone in a market that is very crowded right now.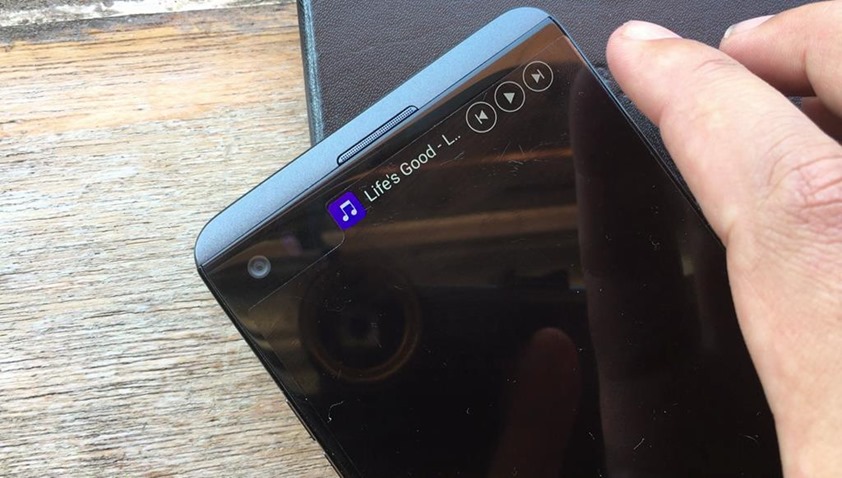 The audio specialty works on two fronts: Recording and playback. If you've done any perusing on the V20 online, you've probably heard the term Quad DAC thrown around quite a bit. What is this? Simply put, plug a decent headset into the V20 and prepare to have your auditory canals massaged by the sounds of your favourite bands.
It's audio without distortion that results in crisp playback. This works beautifully when combined with the right headset, although I found myself steering clear of the supplied LG ear-plugs and favouring a more expensive Dolby-branded setup instead. Listen, I know the LG plugs were made to take advantage of this, but I just can't handle sticking things into my ears after a lifetime of high school wet Willies. If you'd like a proper technical breakdown, Android Authority has a guide right here that's well worth a read.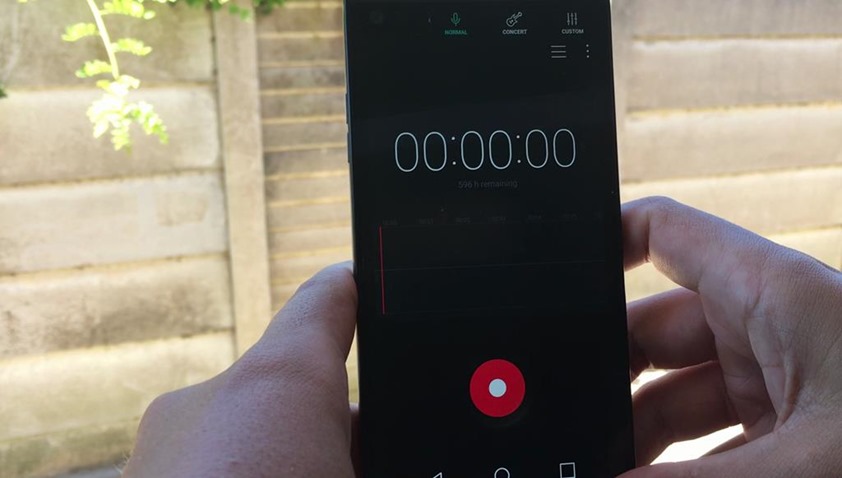 So the V20 sounds good,but how about that other front then? Recording with the V20 is stupidly easy. The supplied software has a diverse range of options, that takes full advantage of the trio of high Acoustic Overload Point microphones. When fine-tuned, they're remarkably fantastic at isolating the noise that you want to record from any background fluff.
Massively useful stuff, considering that I used the V20 to record several video narrations while my neighbours were apparently having a jackhammer fight. But the V20 is superb with how it handles such personal recordings. Want to do some podcasting, or record a quick drum solo? Then you don't have to worry about forking out for a specialist device such as a TASCAM DR-40, as the V20 will have you covered. Not only that, but the audio captured happens to be of the lossless 24-bit hi-res variety, giving the quality that lovely edge to make it sound crystal clear.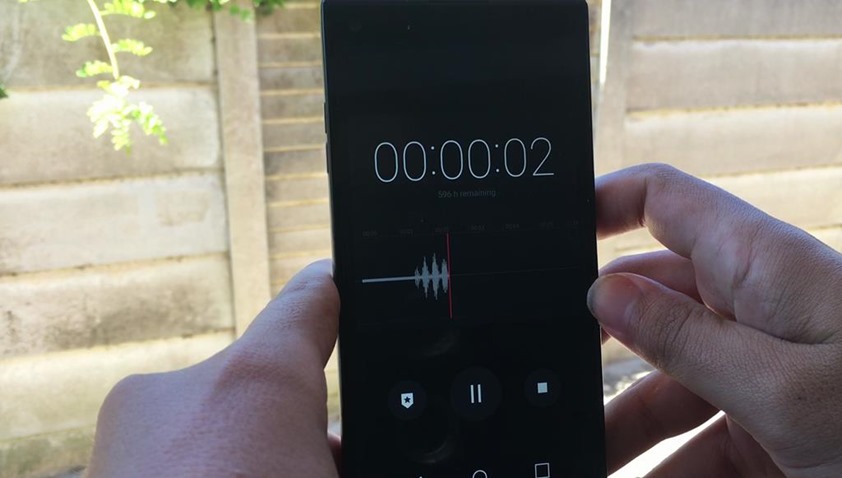 Supposedly, this setup makes the V20 perfect for being that one tool who decides to record a live performance at the park. A claim…that I wasn't able to substantiate as I just wasn't anywhere near a concert over the last few weeks to put this to the test. Reports so far are mixed as to how effective the V20 is when you're outdoors compared to its superb indoors performance, but I'd still happily consider having one of these as a back-up device in case my TASCAM ran dry of battery power.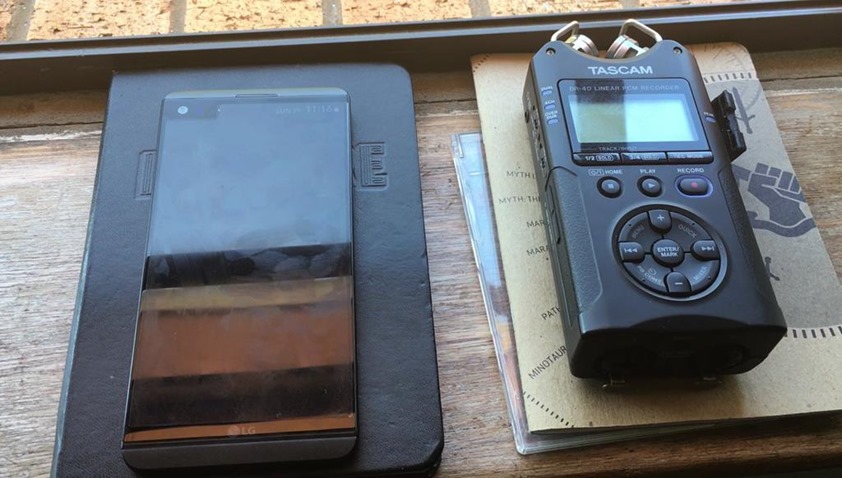 And that's because of the camera. Now make no bones, the V20 is perfectly capable if you're into your smartphone photography. Capable, but hardly outstanding. Packing a rear 16MP twin-lens camera that tag teams with an 8MP wide-angle lens, the results are…alright. You'll still be able to snap plenty of detail outdoors or indoors with sufficient lighting while using the auto mode, but the overall result feels somewhat muted in comparison to current heavyweights such as the Samsung S7, Google Pixel or Huawei P9.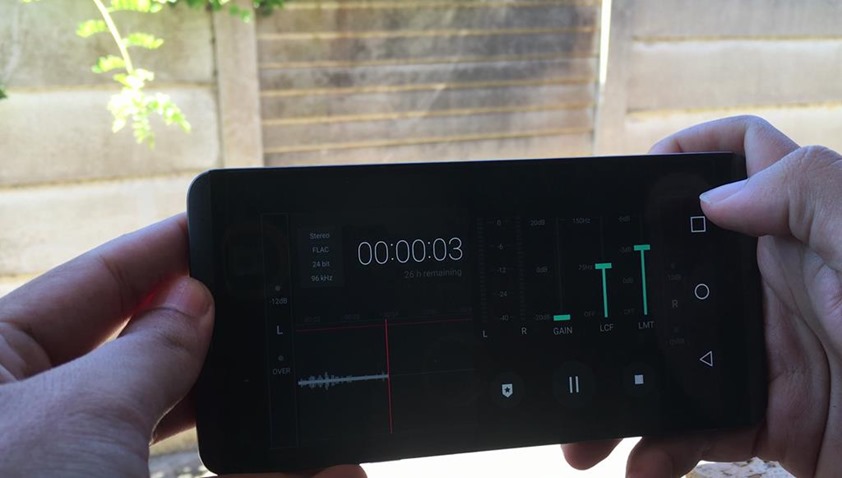 What the V20 does have going for it in terms of capturing life one photo at a time however, is exceptionally snappy performance. With tracking features that could give Sony's X series a run for their money, preparing to take a few fast photos of quicker subjects is more often than not a success. In addition to that, the 8MP lens goes for broke with its wide-angle shots, an idea that extends to the front-facing 5MP camera which makes it perfect for selfie-addicts.
There's a bit of a dip in quality when using the rear-facing wide-angle lens, with more noise and fisheye issues popping up, but it's solid stuff. Which pretty much describes the entire photography aspect of the V20. Solid, but hardly outstanding. What is outstanding however, is LG's manual mode for shooting video. Auto modes get you the standard 1080P video with a cinematic 30FPS or soapie 60FPS if you want.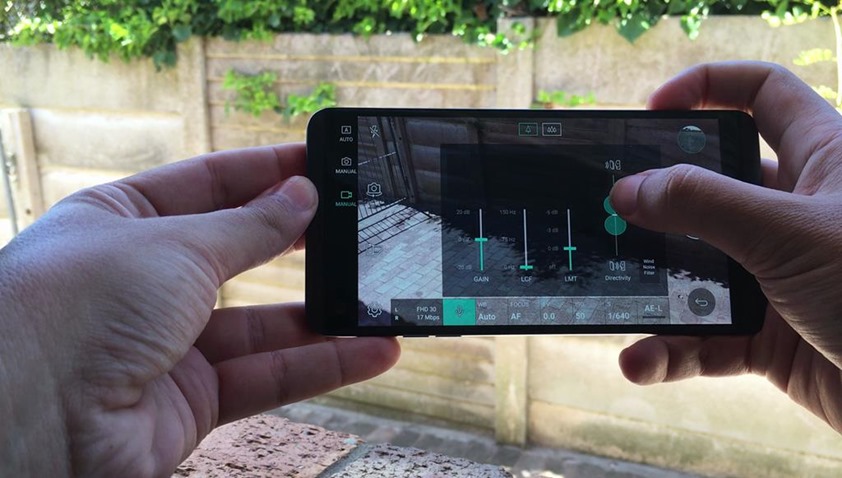 But switching to Manual is where it's at. You're still benefitting from an automatic focus, but the options to tinker with the audio makes it unreal. I've long had the opinion that smartphones would be perfect for quick video shoots in a society that consumes media as if it were a buffet for free prawns, provided that the video apps available would offer more native options.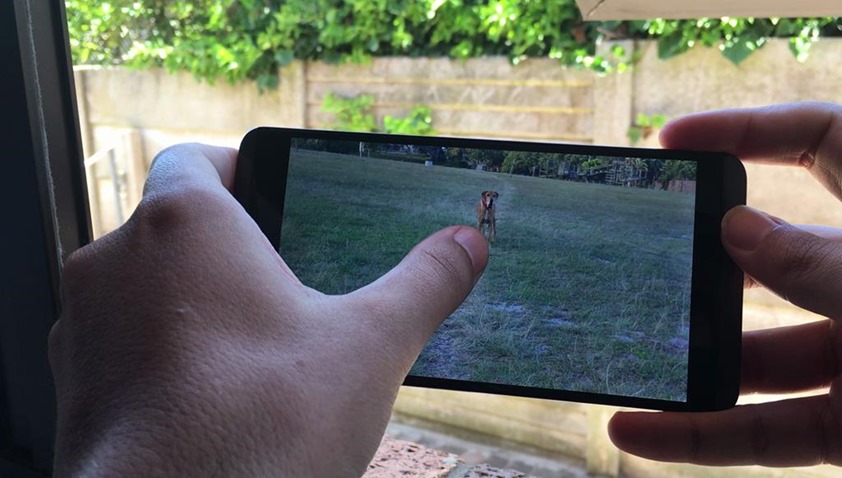 The V20 does just that with its superb audio, giving plenty of options for limiting what it captures and how much gain it receives for a start. But when you've got the option to tailor that audio to focus more on the person behind or in front of the camera, that's something special. The V20's video suite is basically the kick up the pants that other manufacturers need to take notice of.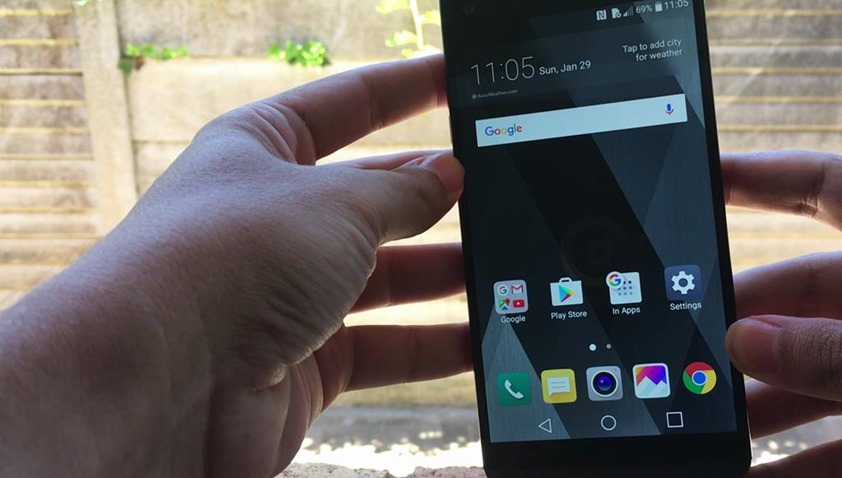 Its stabilisation may be rubbish when walking about, but mount it on a steadicam/stabiliser and hey presto: You've got a roving broadcast camera right there and ready for a convention or several. And maybe that's why I like the V20. It's not a perfect phone, it's somewhat clumsy in its hugeness and you risk giving yourself cardiac arrest if you get it wet. But dammit, it fills a niche somewhat superbly.
Last Updated: February 13, 2017
In a world where more and more people are going about their lives and documenting every step of the way, the LG V20 is a brilliant step forward in a specialised direction. It's not perfect, but you'd be hard-pressed to find any other device on the market that has its ear so firmly to the ground.