Let me be upfront and say that I'm not a huge fan of ABBA. While I no doubt know all their songs – because it is difficult to even breathe in this world without encountering one of the classic Swedish pop group's many hits – they are quite simply not my cup of tea. Which is why I was less than excited for Universal's follow-up to their massively successful first Mamma-Mia film. Somehow though, like the Super Trouper I am, I ended up subjecting myself to it all over again 10 years later with Mamma Mia! Here We Go Again. So was this better? I think it could get flushed down the Waterloo.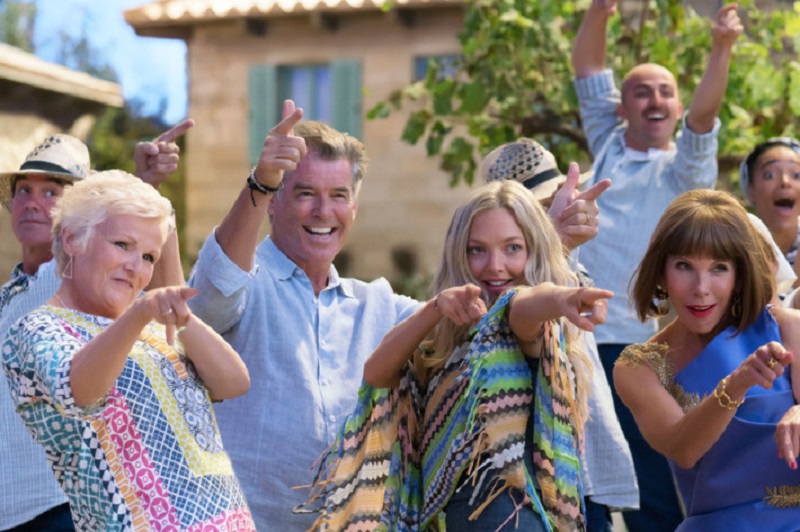 Before you point it out, it's not just my dislike of ABBA prompting my negative assessment though, because the music was the thing I actually enjoyed most about this movie. Similarly, with the first film, there were parts that I must admit I liked quite a bit. Much of this centred around an endearing story, some decent comedy moments and a mesmerizing performance from the ever-reliable Meryl Streep who proved she can sing with the best in the business. Sadly, this sequel takes two of those three things and removes them almost entirely, as Streep barely features this time at all and quite frankly, on the whole, the rest of the returning cast fails to make up for it. As for the story, it exists only to cue up the next needle drop and sadly falls apart fast, leaving only the comedy from the first film – which is at least improved upon here.
To give you a brief recap, the first Mamma Mia! was adapted from the global hit stage musical of the same name and centred on the story of Sophie Sheridan (Amanda Seyfried) who is about to get married and wants to be walked down the aisle by her dad. The only problem is that it's not clear which of the three potential candidates (Pierce Brosnan, Colin Firth, Stellan Skarsgard), each of whom her mom Donna (Meryl Streep) fell in love years before in a messy string of romances, is the actual father.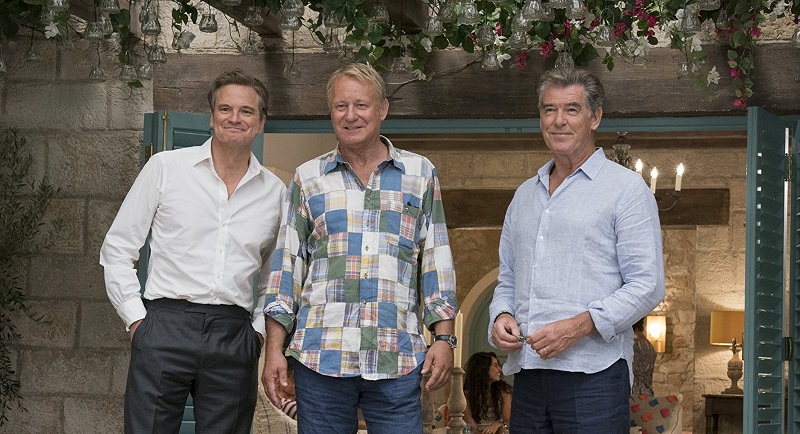 The story for Mamma-Mia! Here We Go Again flashes between the present, where Sophie is now creating a hotel out of her mother's residence in Greece, and the past, showing how a younger Donna (played Lily James) met those three suitors. The relationship between Sophie and her mother (both young and old) is the central theme connecting to the two storylines, but as deep as it all sounds, it's actually quite cheesy in execution.
Oliver Parker has been tasked with writing and directing the film this time around and doesn't seem to have the same passion towards it that writer Catherine Johnson and director Phyllida Lloyd had for the first film. It exists purely for the sake of it and really has little new to offer. I guess that is the name of the game when it comes to sequels though.
If any praise must be given, it's to the comedic partnership of Christine Baranski and Julie Walter as Donna's former bandmates and especially to James as the young Donna. James is the de facto central lead this time around and does a solid job in bringing the character to life, especially considering she's stepping into the masterful Streep's shoes. In fact, the newer cast members playing the younger versions of these characters – including Alexa Davies, Jessica Keenan Wynn, Jeremy Irvine, Hugh Skinner and Josh Dylan – are a lot more interesting to watch than the original cast who have little to add to their showings from the first film. Not even the addition of Andy Garcia and Cher to the cast really helps, especially when you realise their entire existence is nothing more than a setup for an ABBA song.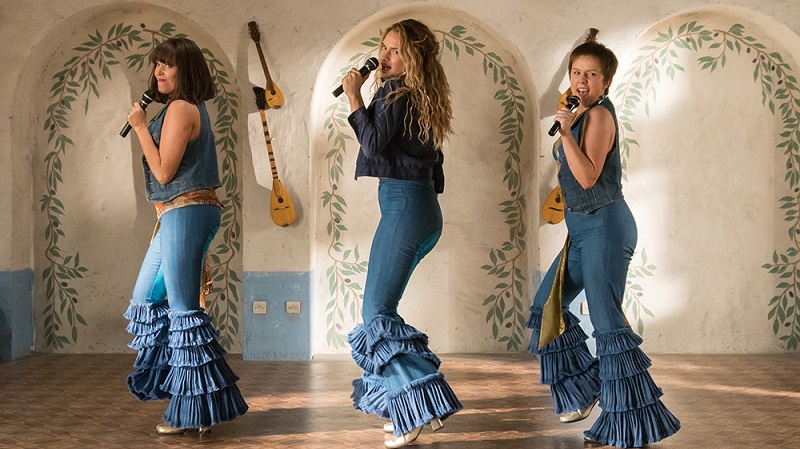 I guess for most people though, their motivation for watching this will probably have little to do with the story and everything to do with the foot-tapping music. And although this film utilizes some of the lesser known hits in Abba's collection they are all still loud and fun anthems so fans are likely to leave satisfied with a grin on their face. The songs are faithfully reproduced and the majority of the cast (including a slightly improved Pierce Brosnan) actually do a good job at recreating these classics.
Well, in sound at least because the actual choreographic set pieces by Robert Yeoman are horrendously overdone and take away from the effectiveness of the music completely. There are perhaps too many Dancing Queens in every song as they're far too busy. The set design is also not quite as on-point as the first film and the many fake backgrounds are completely noticeable this time around, which only adds to the lack of immersion this film gives you. Which is probably a fair response anyway, as this film should've stayed a stage musical instead with the added benefit of camera angles not bringing much value to the story. Lloyd's strong background in musical theatre perhaps didn't help much either.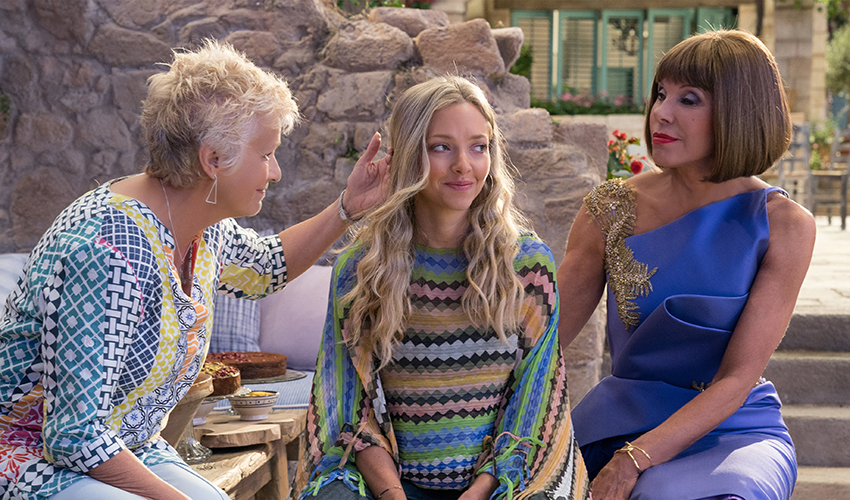 So, I guess it's clear that I did not really enjoy Mamma-Mia! Here We Go Again at all. However, much like the first film, my opinion probably matters little and ABBA fans will likely end up flocking to it just for the music alone and it will still make some money money money! If you're a fan of the first film and the classic hits, you will probably have some fun, but leave feeling a little disappointed by the story, as it's certainly not the one you've been waiting for. If you weren't a fan to begin with though, then it's probably safer to not take a chance on this sequel.
Last Updated: July 19, 2018
As much I'm not a fan of ABBA music, it's arguably the best thing about this clumsy sequel which mostly lacks the power of Meryl Streep to make you forget about its many faults. Diehard ABBA fans will definitely get their kicks here, and it boasts some nice new cast additions, but when all is said and done, Mamma Mia! Here We Go Again is a little bit of a tragedy.