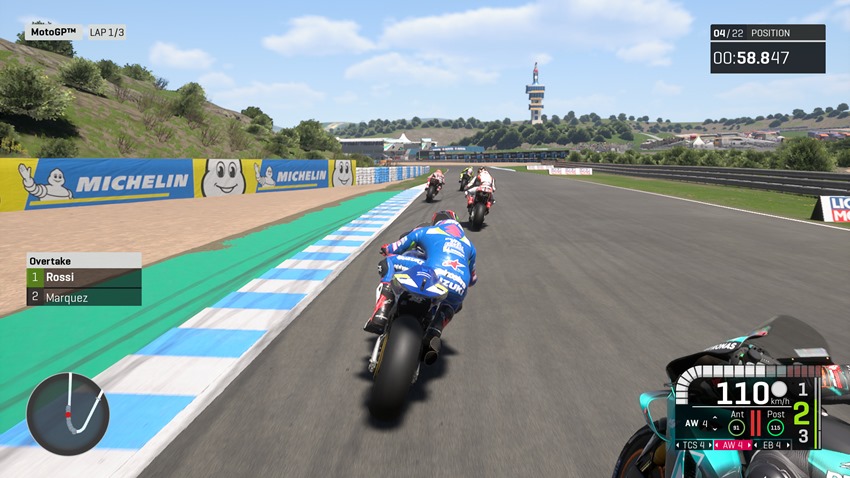 The track is hot, the banshee roar of a hundred horses sandwiched between a thousand cubic centimetres of engine space fills the air and the smell of burnt rubber permeates the atmosphere with its rich aroma. There's no other event like MotoGP on the racing calendar, a season of glorious and dangerous two-wheel speed thrills that has seen some of its most exciting action in recent years erupt as the likes of Marc Marquez dukes it out with veterans such as Valentino Rossi.
It's a feeling that can only be appreciated by strapping yourself to a pocket rocket or watching a MotoGP race in person. Or better and safer yet, playing a digital version of the premiere motorcycle racing league. Last year's MotoGP 18 was a solid twist of the throttle when it left the starting block, but it failed to maintain its momentum in the long run.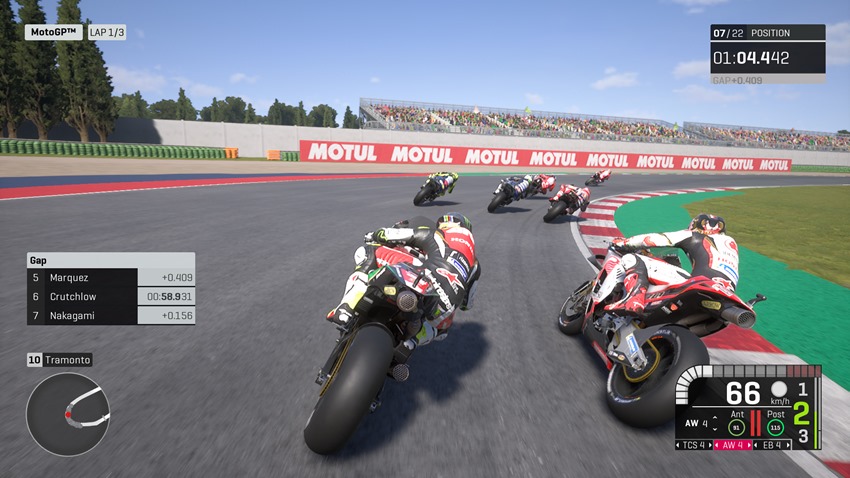 Filled with plenty of activities, the switch to Unreal Engine 4 was a rough gear change while the gameplay on offer felt monotonous and boring in the home stretch of the track. MotoGP 19 is a vast improvement on many of the issues that plagued last year's entry, but it's still lacking that certain je ne sais quoi that motorcycle riders speak of when they go for a spin.
It's a pity, because the foundation for MotoGP 19 is stronger than ever before. Milestone SRL have done a bang-up job in keeping the ride stable, and even though it's locked to 30 frames per second MotoGP 19 still flies through corners with a layer of precision that makes each bike shine. Now don't get me wrong, there's still some absolute naffness on display with character models and some elements looking like last-gen holdovers, but the visuals shine where they matter most: On the track, on the rider and on those gorgeous speed demon machines that fans came to see in action.
One of the bigger upgrades this year, is in how MotoGP doesn't just feel challenging, it feels naturally difficult to master. Milestone's been hyping up their new machine learning artificial intelligence for the sequel, which in theory is meant to give you track opponents who adapt to you on the fly. It is fascinating stuff, as the AI starts out with barely an original thought in its own head when it comes to racing and then quickly begins to improve as a race goes on.
If Skynet was obsessed with wearing a number 46 T-Shirt, it'd be the MotoGP 19 AI. It's a brilliant piece of tech, and while it has the occasional brain-fart moment, the majority of your time in a race is spent on a track where your competition boxes you in, anticipates your attempts to overtake it and fights back with cunning instead of rubber-banding cheapness.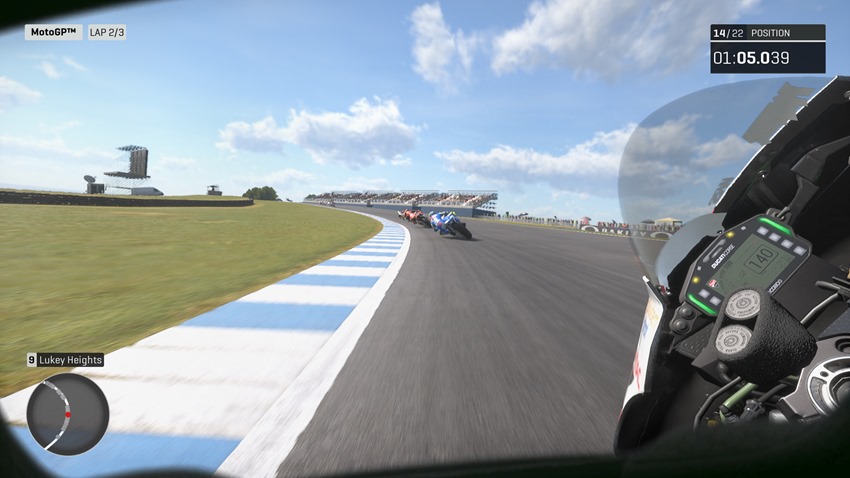 That makes every race feel far more alive than ever before, helping to stave off the monotony and keep you on your toes.
The other big addition this year comes in the shape of a more dedicated career mode, with an optional path that will see you weave your way through Moto2, Moto3 and all the way up to the top dog MotoGP league if you're feeling confident. That means new bikes, smaller engines and nippier performance on paper as you saddle up on the newer 765cc beasts and take them for a spin.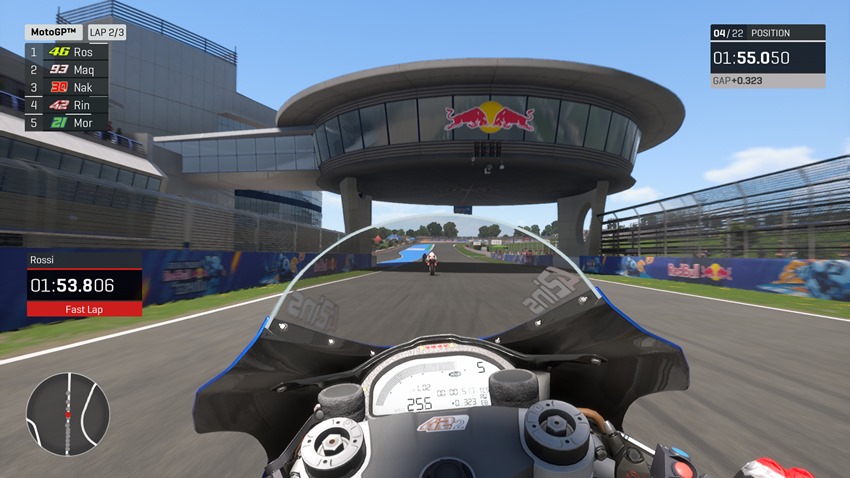 My favourite part of the MotoGP 19 package though, is the vast tour of motorcycle history that's on offer. It's a love letter to the spot, a stunning highlight reel of the very best moments that defined MotoGP over the years and a chance for you to replicate that glory. There's a chance to say goodbye to Honda as Valentino Rossi during one of his most dominant races from 2003, Casey Stoner's titanic battle against Dani Pedrosa at Catalunya and Wayne Rainey's magnificent waltz on a 500cc Yamaha that helped define an era.
It's this two-wheeled tour down memory lane where MotoGP 19 shines as it pays tribute to the legends of the sport…And yet, it's still missing that spark.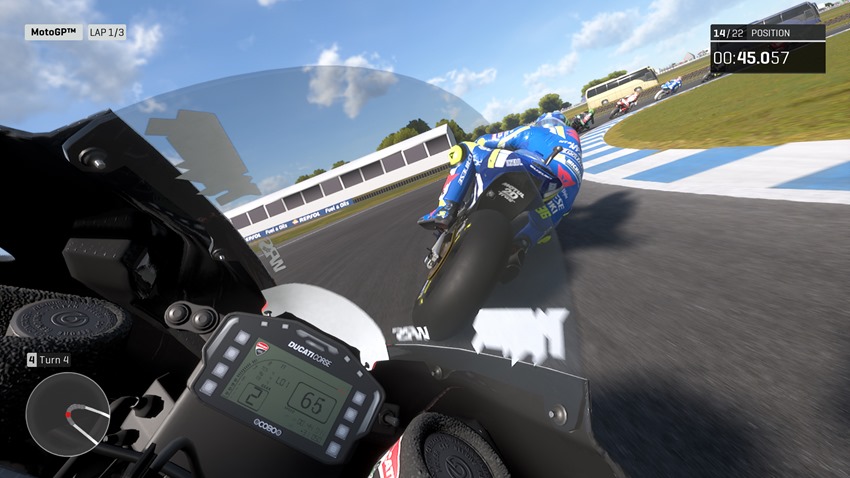 It's hard to quantify exactly, but between the exciting AI thrown at you, the meaty career mode and even the addition of the MotoGP eSport that paves the way for online competition, MotoGP's doesn't do much to capture the joy of riding a motorcycle accurately. It's odd, because on paper all the ingredients are there. Bike handling models are authentic, the sound will blast your eardrums into oblivion and the variety of bikes on offer is stunning.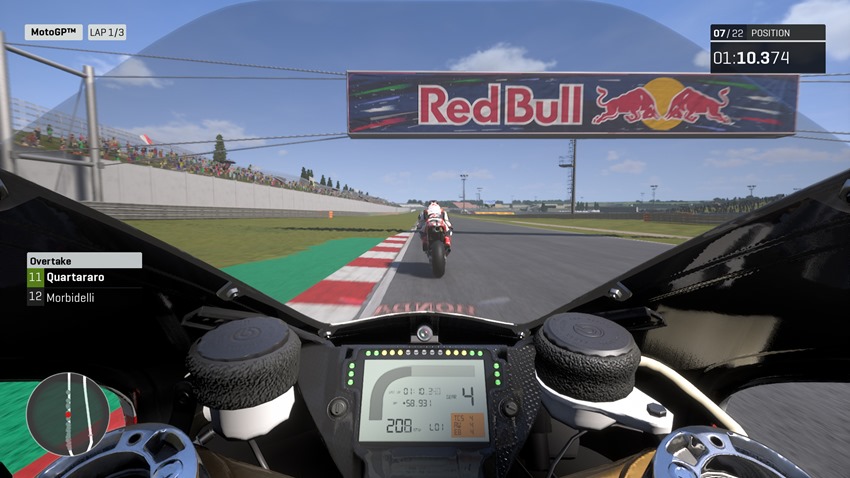 But the feel, the subtle nuances of each mean machine, just isn't there. If you've raced one bike in MotoGP 19 then you've raced them all and that crucial feedback that you need to convey the thrill of piloting one of the most dangerous racing machines ever constructed, is absent. I genuinely cannot feel any difference between a Moto2 and a MotoGP race, no matter how much time I put in during practice laps or tinkering with the options. It simply isn't there.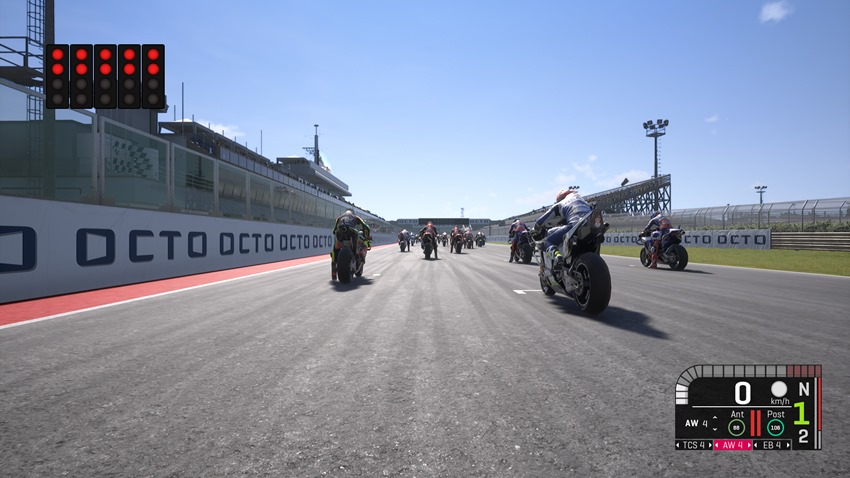 And that's not to say that it's impossible to nail that sensation. Last year's TT Isle of Man: Ride on the Edge nailed that sensation, and still remains the benchmark for what a motorcycle racing game should be in the modern era. MotoGP 19 is undoubtedly the definitive incarnation of the true sport of kings, but it's just lacking that little bit of magic that would have propelled into first place.
Last Updated: June 6, 2019
MotoGP 19

Packed with features, more challenging than ever before thanks to its crafty new Neural AI and still a love letter to an adrenaline-charged sport, MotoGP 19 is an amazingly complete package that is just one spark short of being a motorcycle legend.

MotoGP 19 was reviewed on PlayStation 4