If you enjoy a good on-screen murder-mystery, these days you're best served tuning in to one of the British channels on DSTV. BBC Brit and ITV have no shortage of shows about police detectives and amateur sleuths solving bloody crimes. If you head over to the cinema, though, you'll find that this same genre has been mostly neglected. Twisty, pedigreed mysteries are in short supply. This makes Kenneth Branagh's Murder on the Orient Express a welcome entry on the release calendar.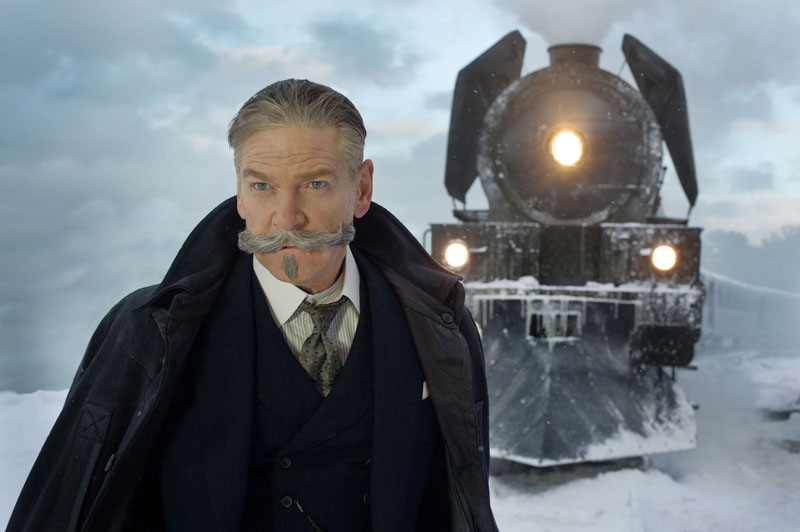 After all, you can't forget that Murder on the Orient Express is based on the Agatha Christie novel of the same name, and Christie remains the "Queen of Crime" to this day. Her books revolutionised the structure of mystery novels with their escalating plot twists, and tendency to gather all the suspects together for the final reveal. In the process, she became the most-read novelist of all time.
So, yeah, if you're going to resurrect the genre for the big screen, you might as well turn to arguably its biggest name. It's also not a bad move, given the last time Murder on the Orient Express was made into a movie (back in 1974), it was a smash hit that received six Oscar nominations, including one win. That film version was also an all-star event, with a cast that included Albert Finney, Lauren Bacall, Sean Connery, Vanessa Redgrave, Ingrid Bergman and John Gielgud.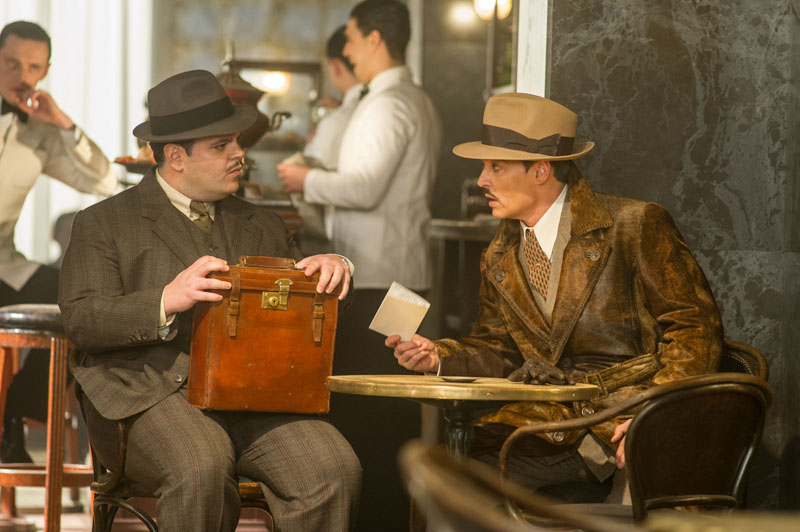 Murder on the Orient Express 2017 has also gone the all-star route. Kenneth Branagh not only directs, but heads up the cast as eccentric, magnificently moustached Belgian detective Hercule Poirot. He's joined by the likes of Michelle Pfeiffer, Johnny Depp, Judi Dench, Daisy Ridley, Penelope Cruz, Josh Gad, Olivia Colman and Willem Dafoe. They play an eclectic bunch of train passengers, including snooty European royals, uptight missionaries, shifty American businessmen, reticent butlers, racist German scientists, garrulous husband-hunters and secretive governesses. Just like 43 years ago, the film's biggest drawcard is the chance to see all these actors sharing the screen, and one of them meeting a horrible death.
The thing is, Agatha Christie mysteries have dated. Their plots tend to be very convoluted. Case in point here: Poirot ends up on the Orient Express because while he's in Turkey he bumps into the train director, who just so happens to be a friend. And this chance meeting just so happens to occur at the exact moment the detective is summoned to London for a case. There's a lot of serious contrivance in Murder on the Orient Express, but that's the nature of its source material. So… deal with it, I suppose.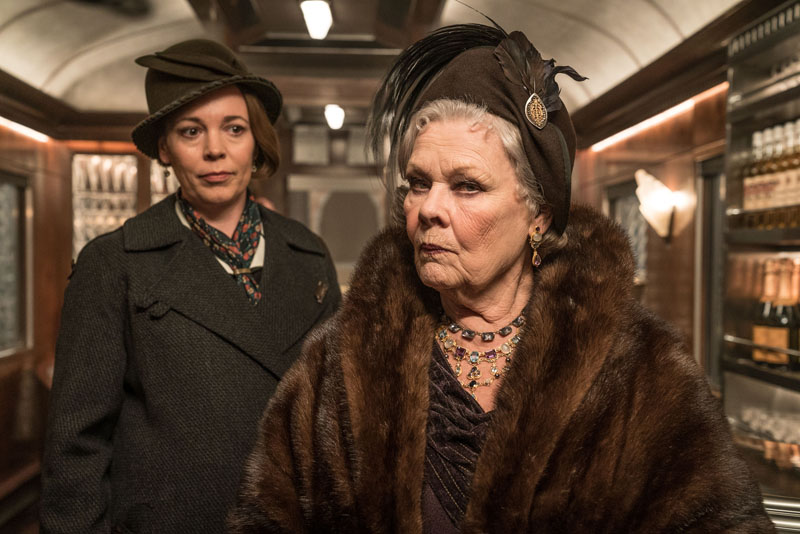 Branagh's movie is sumptuous and stylish. It's just not for one second realistic. The filmmaker has embraced the artifice of the story, and run with it in every aspect of the film. You only have to look at Poirot's moustache – which at one point he sets in a kind of facial bra – to realise this.
Of course, there's nothing wrong with a theatrical approach to movie-making. Murder on the Orient Express is gorgeous to look at, thanks to the magnetism of its stars, rich production design and dramatic framing choices. Some scenes of detective work are shot entirely overhead, the camera tracks along the full length of train carriages without an editing cut, and there's even a Last Supper moment that hits the audience with the subtlety of a brick to the head.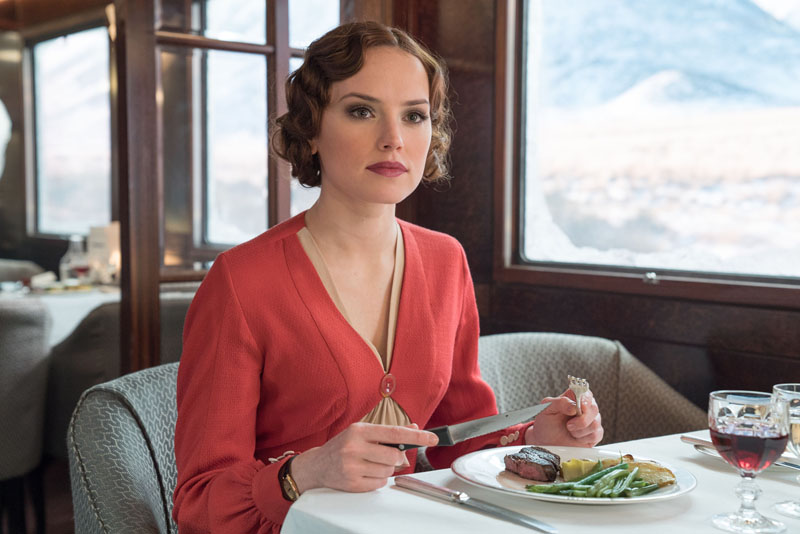 Murder on the Orient Express will keep you engaged visually, and it's a good deal of fun. It's not without problems, though. Apart from Christie's overly tangled plot, sometimes all energy seeps out of the movie. The pacing is uneven. At the same time, there's a sense that the cast isn't being used to the best of their abilities. Everyone has a moment or two to shine, and motivation behind the murder has real emotional charge when shown in flashback. But you don't put Judi Dench in your movie to have her sitting grumpily in the background for 95% of it. Ridley, Gad and Derek Jacobi emerge as the most memorable of the cast, probably because they have the most emotionally meaty encounters with Poirot. In fact, judging by her work here, Ridley is on her way to becoming a less brittle Keira Knightley.
And that's it, really. There's lots to like about Murder on the Orient Express, but it falls short of complete satisfaction in few key areas. That said, if they continued this series of movies (which seems highly likely), I'd still be back for a second instalment of glossy period Poirot sleuthing. In-between all the superheroes and CGI explosions, this kind of palatable blockbuster for grown-ups is rare.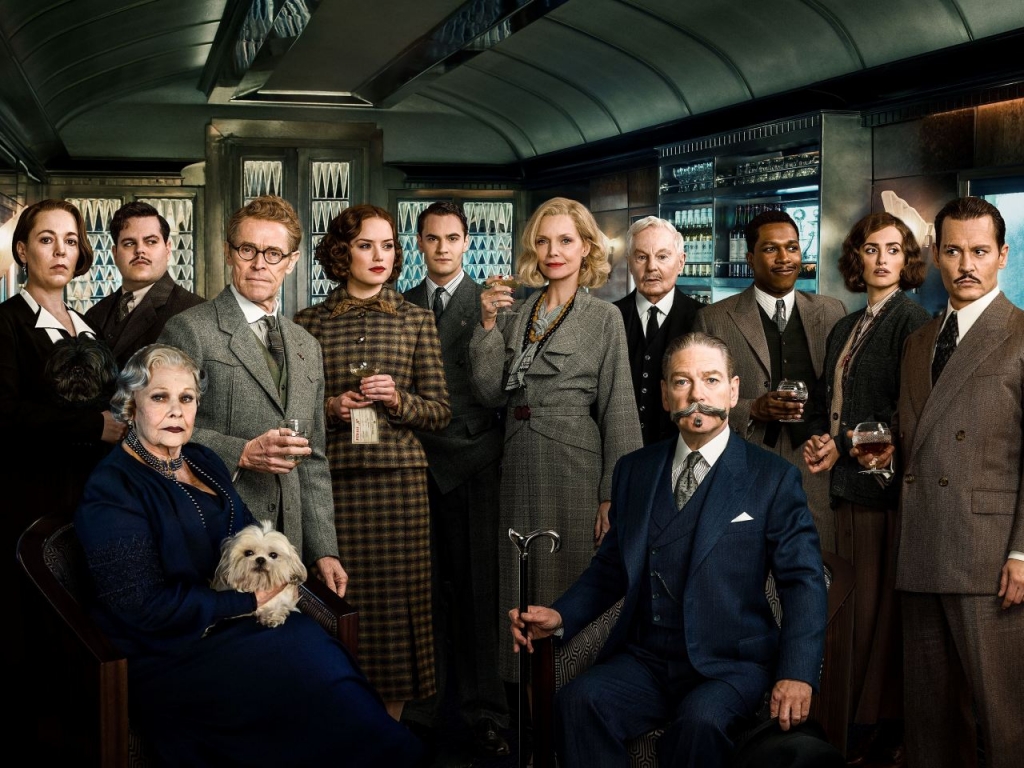 Last Updated: December 4, 2017
Murder on the Orient Express

You'll likely be drawn to Murder on the Orient Express for its outstanding cast, and offer of old-school mystery-solving. The hyper-stylish movie certainly entertains, and it's very watchable, but it does feel like a case of style just winning out over substance.