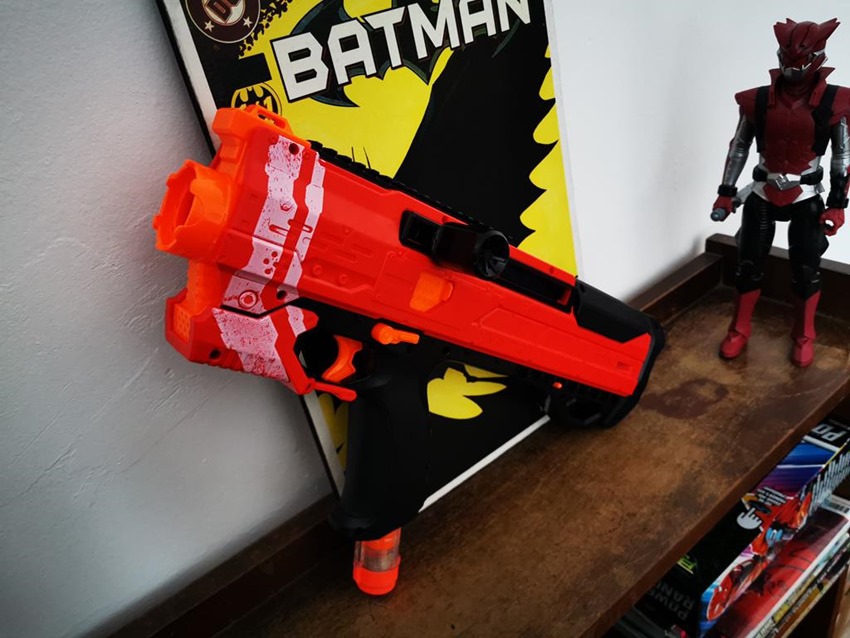 Over the last couple of years, NERF has done a brilliant job in reinventing itself. Foam warfare has changed, and so has the company that provides weapons of mass distraction. NERF has had a simple but effective evolution as the brand rolled out licensed and updated foam dart and ball weapons: Make something that looks cooler, shoots faster and is still technically safe for everyday shenanigans.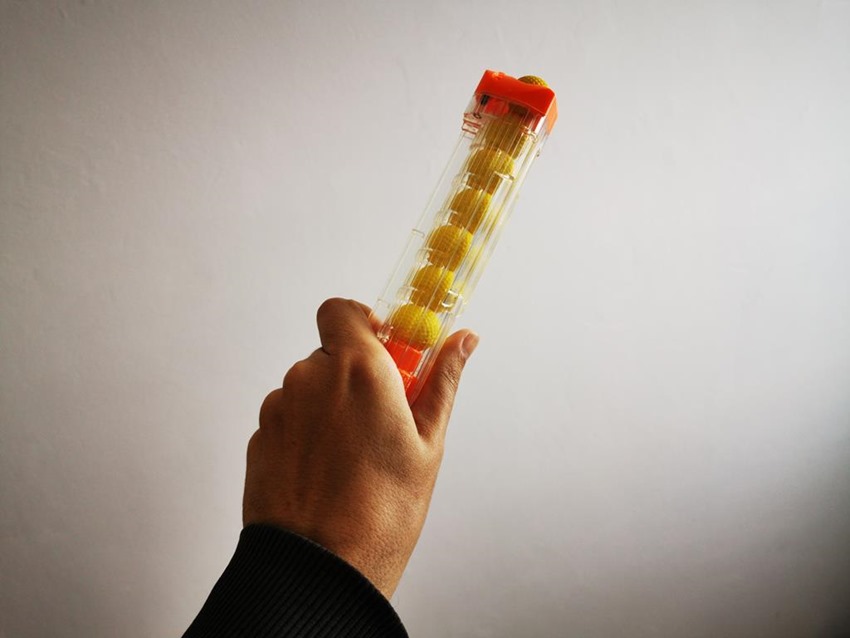 The NERF Rival Helios XVII-700 manages to just about tick all those boxes. Aesthetically similar to the NERF Rival Apollo XV-700 in terms of design, the Helios packs the action of a foam ball blaster into a tighter and smaller frame while remaining satisfyingly hefty to hold. It also has one other trick up its firing chamber: A bolt mechanism that can be customised for either right or left-handed action.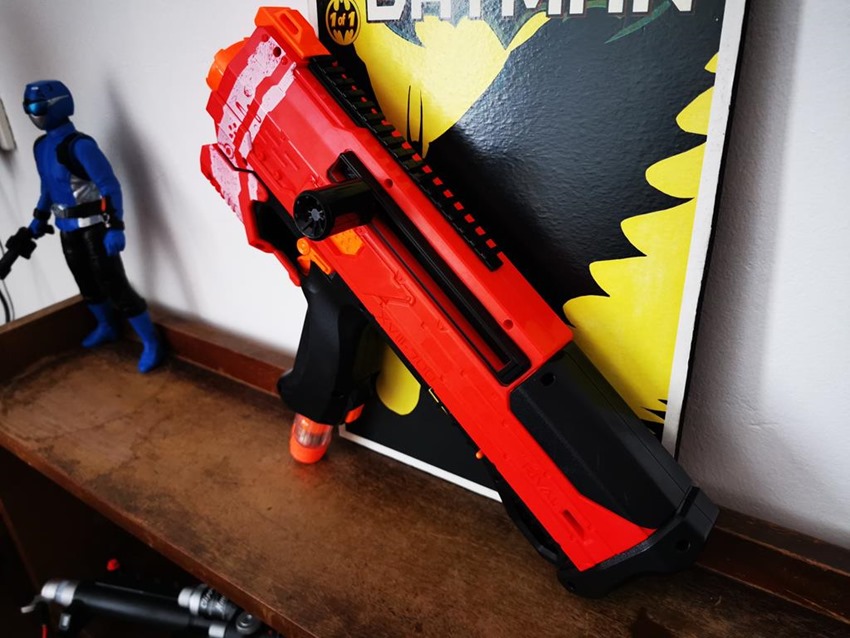 While you must make certain that you never ever lose the chunk of plastic, the mechanism itself is child's play to assemble: Insert it into the chamber that favours your dominant hand, draw it back with that chef's kiss pull that click clacks a foam ball into place and fire a single shot. Rinse, repeat and get yelled at by Kervyn for ruining his concentration because you keep ambushing him with surprise attacks because you think you're in a live-action version of Predator.
Changing said bolt to another orientation is stupidly easy, with a child able to figure it out in mere seconds. It only took me twenty minutes to work out the how-to of this feature without the manual, so that bodes well for the Helios. Merely click a button next to the bolt, pull it out and reverse position. Easy.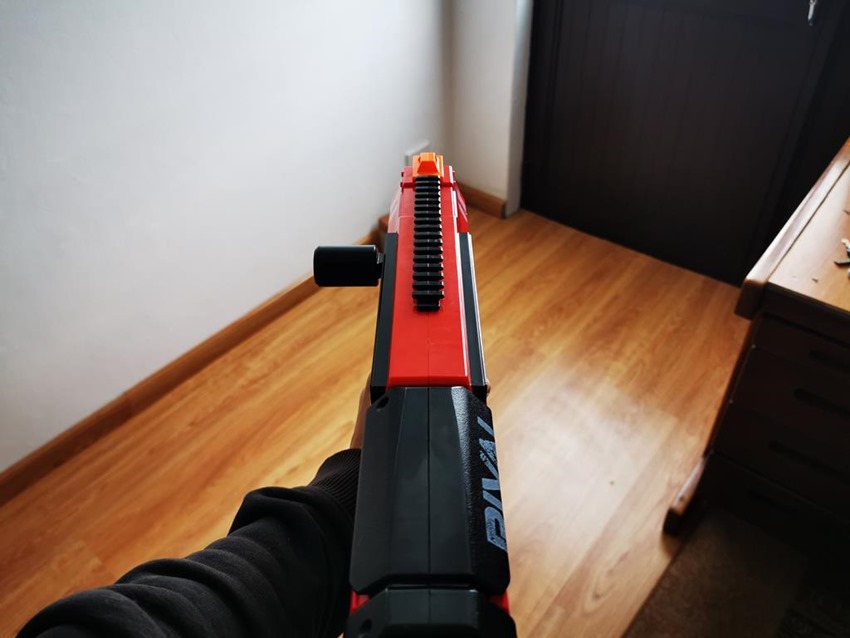 In action, you've got a blaster which has an impressive range, easily lobbing a foam ball at high velocity from across a yard and at chuffing good speed to boot. Close range combat will make mincemeat of anyone who gets in your attack range, while you'd need the reflexes of the Flash f you want to avoid being struck from a minimum distance of ten meters, give or take.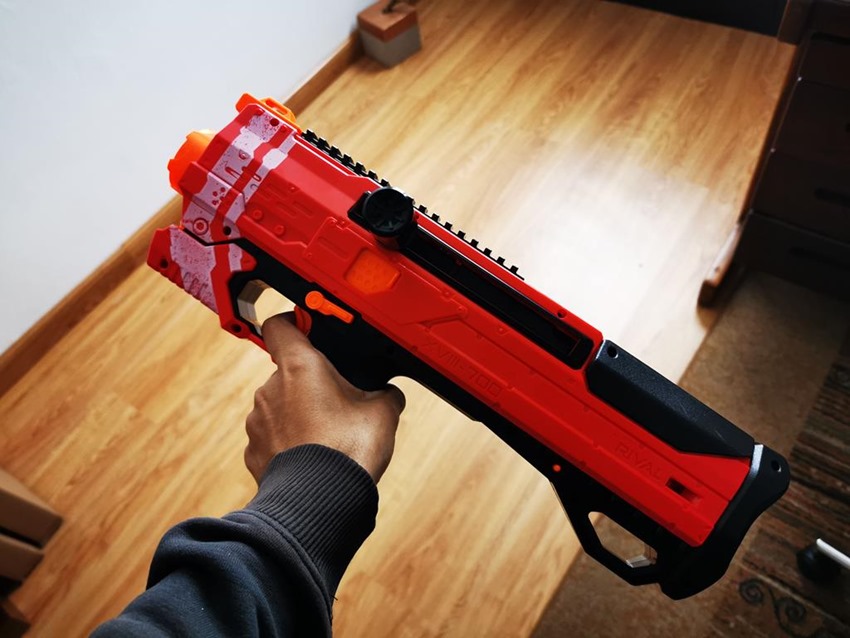 With a seven-round magazine that uses NERF's trademark pop 'n lock spring-loaded chamber to quickly scoop up balls so that you can continue the fight, the Helios is ideal as a close-quarters and mid-range NERF option, able to easily fire off round after round with precision and deadly accuracy in the thick of combat. It has that same fantastic mechanical look as previous blasters in the Rival range, the red paint pops alongside the complementary orange and it feels delightful to hold no matter how normal or embarrassingly tiny your hands are.
Click-clack, that's the sound of victory right there. Click Clack.
Last Updated: October 23, 2019