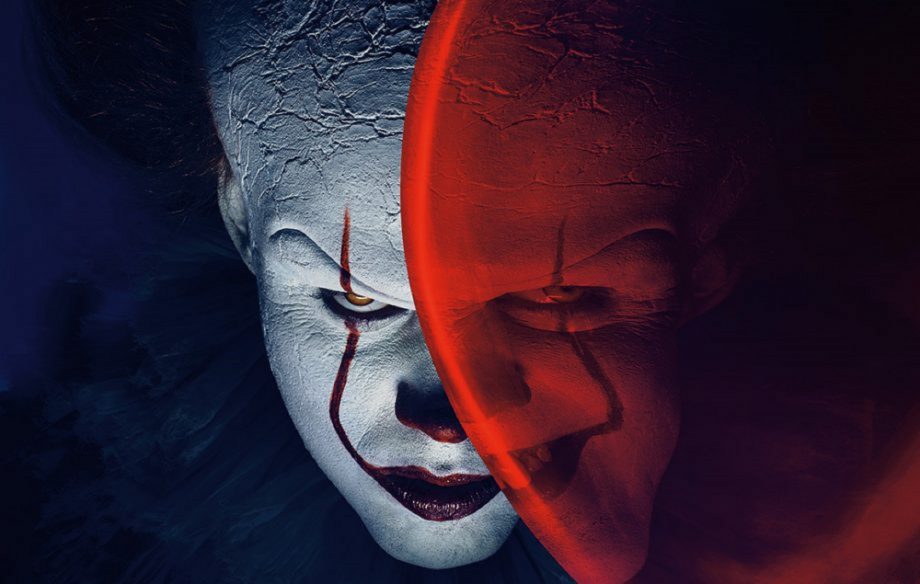 When I watched the first installation of It, it was a brutal but enthralling introduction to the series. Having never read Stephen King's books and the trailer not showing much, I came in blind & walked away horrified but thoroughly entertained.
The sequel to the film, It: Chapter Two was no different. The film picks up 27 years after the "Losers Club" survived their first tangle with Pennywise (Bill Skarsgård). After that nightmarish encounter, the kids made a pact to return if Pennywise ever resurfaced in their hometown of Derry, Maine.
Whilst everyone moved out of town and lived normal lives, Mike Hanlon (Isaiah Mustafa) stayed on and dedicated the next nigh-three decades to researching the origins of Pennywise and trying to figure out if the creature could be stopped permanently. This has turned Mike into a half-crazed, weird character that leaves you scratching your head at times. Nonetheless, once a brutal local murder confirms Mike's fears that Pennywise is indeed back, he contacts the rest of the Losers Club to remind them of their promise.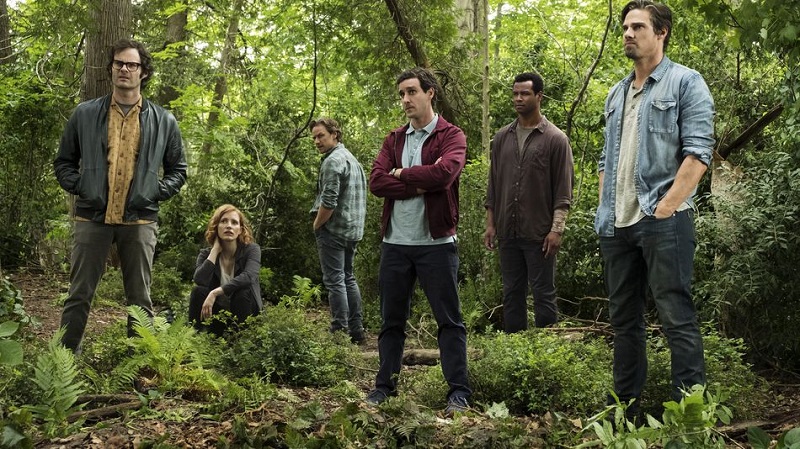 The adult cast of the Losers Club is a great one, featuring James McAvoy as Bill Denbrough, Jessica Chastain as Beverly Marsh, Bill Hader as Richie Tozier, Jay Ryan as Ben Hanscom, James Ransone as Eddie Kaspbrak, and Andy Bean as Stanley Uris.
As Mike calls each one, you see the lives that they have built for themselves, from architects to comedians to being back in physically abusive relationships because I suppose we all look for parents in our partners? The younger cast from the first film – Jaeden Martell, Sophia Lillis, Finn Wolfhard, Chosen Jacobs, Jeremy Ray Taylor, Jack Dylan Grazer, and Wyatt Oleff – all reprise their roles as well, being brought back into the spotlight as their adult counterparts remember forgotten aspects of their time in Derry after their initial battle with Pennywise.
Brutal start that fizzles out
It: Chapter Two starts off brutally and tries its best to keep up the same energy but unfortunately when a film is pushing closer to 3 hours, it's an impossible task. Whilst there are plenty of horrific moments and scares – my skin was crawling through a lot of the film – the film gives you too much respite and allows you to reset mentally and prepare for the next scare.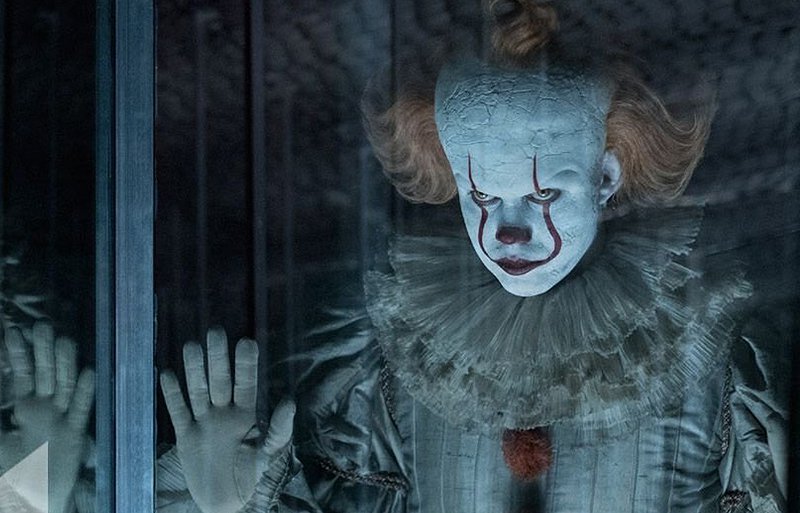 This is mostly due to the tone of the film being largely lighter compared to the first. There is a lot of humour and whilst some of it got good laughs, some of it felt forced and jarring from what is supposed to be a terrifying experience. This would have been fine if it weren't for the expectations that the first film set, so some may walk out disappointed with this film based on that alone.
That doesn't mean there isn't horror as the camera doesn't shy away from the particularly hard scenes to watch. I don't think anything will be quite as brutal and shocking as the death of Georgie Denbrough, but that didn't stop director Andy Muschietti from trying, as nobody – no matter how innocent-looking – is safe here. The bloodletting is very evenhanded.
Having to delve into all of the characters' personal conflicts and their reactions to being back in Derry is a tricky one for Muschietti and screenwriter Gary Daubermann to solve though and ultimately they don't do such a great job. There are just too many bodies to pack into the film and it explains why It: Chapter Two is so long.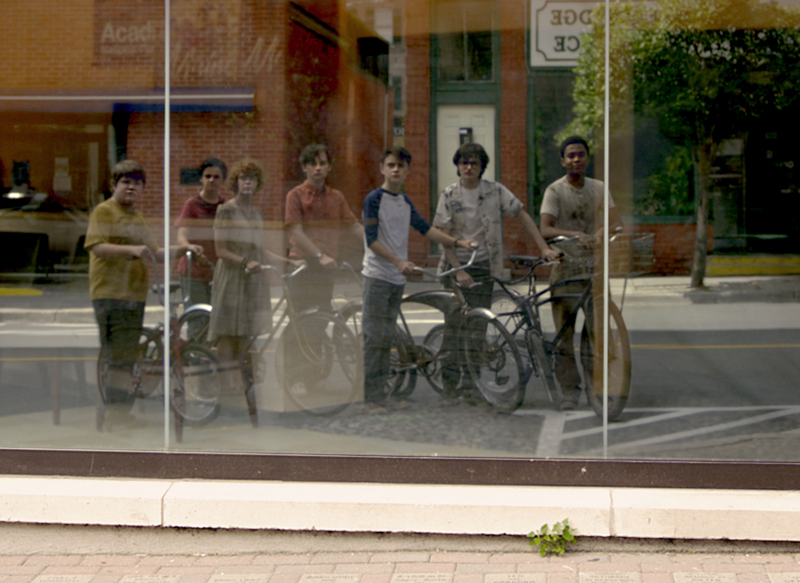 Some characters suffer the results of this more than other, none more so than Mustafah's Mike Hanlon. His character was just this bizarre man that felt like a plot-progression device rather than a character we had vested interests in from the film before. You actually end up forgetting you ever cared about him as a kid.
Chastain's Beverly seems to repeat her old character development, complete with the same love triangle as the first one. You're better off holding on to the attachment that was fostered in the first film and accept that it won't have that same magic. Hader's Richie was essentially used as comedic relief and having a character like that in a film such as this, the charm does not last. The cast do what they can – James McAvoy always brings a character to life well – but overall the script is doing them no favours.
Visually, this film was a treat though. From some beautifully framed to scenes to the unsettling happenings in the background, this film was really good at making you feel unsettled and times horrified at was going on or about to happen. The transitions between scenes and how Muschietti handled flashbacks was done well. It wasn't anything original at all, but just beautifully executed.
The pacing of the film also felt slow for a horror film. Especially given that the first 15 minutes was so high energy and breathless. But with so many jokes crammed in and feel good moments, what should have been dark and at times morbid became more easily digestible and less horrific.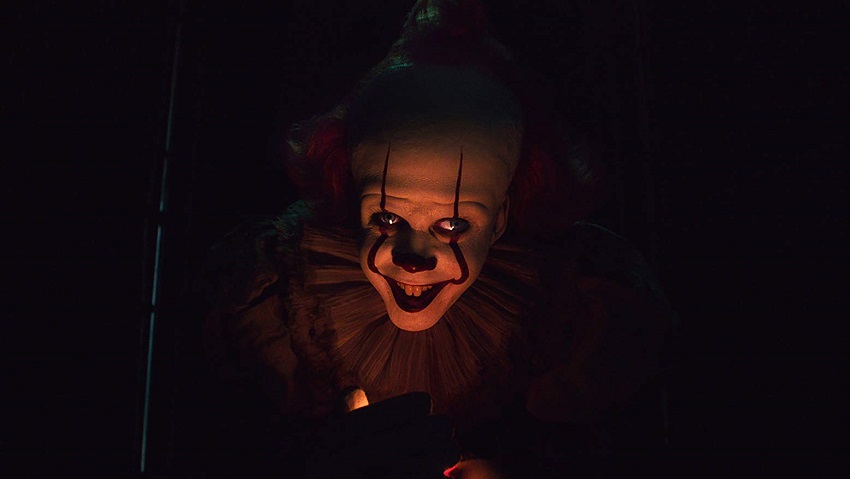 Here for a fun time, not a sad time
If you come into It: Chapter Two expecting more of the first, you'll walk away disappointed. It doesn't have the same darkness that the first film kept up throughout. The lows in the film emotionally are too quickly counteracted with feel-good times and humour. You're left leaving the film without having too strong an opinion on anything at all.
It felt like Muschietti and co couldn't quite decide on the film's identity. Is it a black comedy film? Is it a film that doesn't take itself too seriously with cheesy dialogue? What it ends up being is an amalgamation of it all and while I still enjoyed enough, it does leave the film without any distinctive personality.
Thus, you should approach It: Chapter Two as a solid horror film with some decent scares, but nothing deeper than that. It was a good film and I definitely wouldn't say you're wasting money watching it in the cinema, but unfortunately, it lacks the punch to the gut and the heart that the first film had and made it so special.
Last Updated: September 6, 2019
It: Chapter Two

It: Chapter Two is definitely not a terrible sequel and has a lot going for it - sometimes too much as it stretches out its running time - but with a lighter tone and poorer character writing, it doesn't quite reach the horrific heights of the first film.