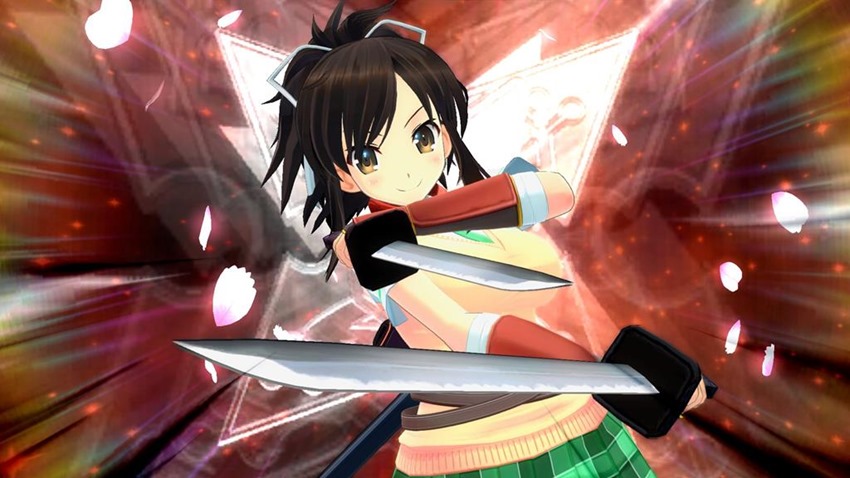 Fun buns. Angel cakes. Bra buddies. Since the dawn of time, man has been obsessed with boobs and nobody knows why. Like magnets that work on your eyeballs, Fairy pillows and flopdoodles have been the very reason why humanity has gone to war for millennia, starting with Helen of Troy launching a thousand ships in the general vicinity of her brown-eyed Susans and ending with mankind engineering the perfect bouncing Betties on silicone love dolls.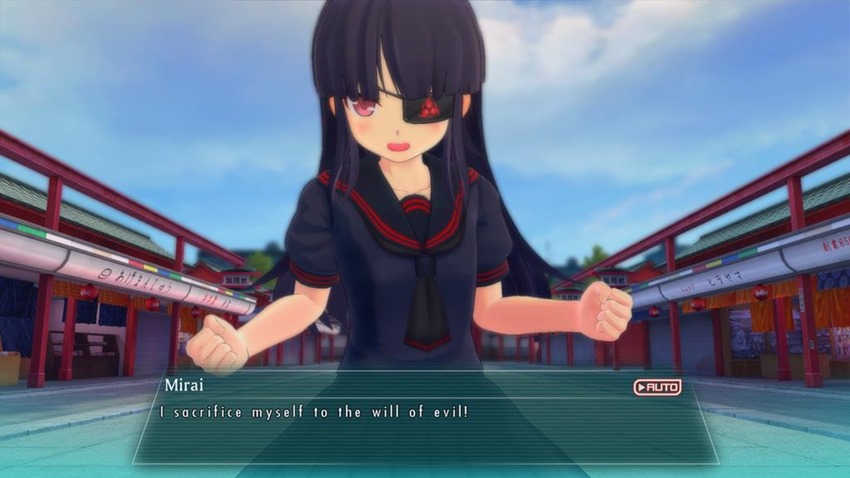 A science so radical, that the people behind it didn't even bother to think if they should have attempted to clone female speed bumps. A love sponge singularity was imminent, eventually resulting in the Senran Kagura series. Make no mistake, this was a series that knew its market: Anyone with a love of ninjas, high school girls and seeing jiggle effects that look like they were lifted from a slow motion run sequence of Baywatch would have felt right at home here.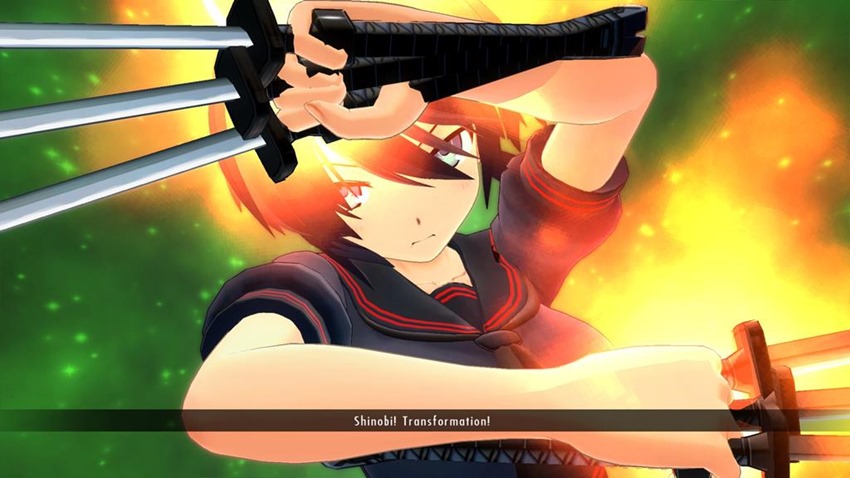 The years went on, the sequels piled up and Senran Kagura earned itself a devoted following. Here's where things get interesting: There's actually a decent game lurking beneath Senran Kagura's bottle rocket surface appeal. Senran Kagura Burst Re:Newal is proof of this, as the XSEED game winds the clock back on the original 2012 Nintendo 3DS game and gives it an update for current-gen consoles.
In it, you're still a buxom high school student who just so happens to more ninja skills in her brassiere than an entire Naruto village of shinobi. The Hanzo National Academy is bursting with buxom female students, cannon fodder enemies lurk around every corner and there's a sinister plot afoot, while series stalwart Yumi gets a chance to shine and it's not too long before the story takes a turn for the serious.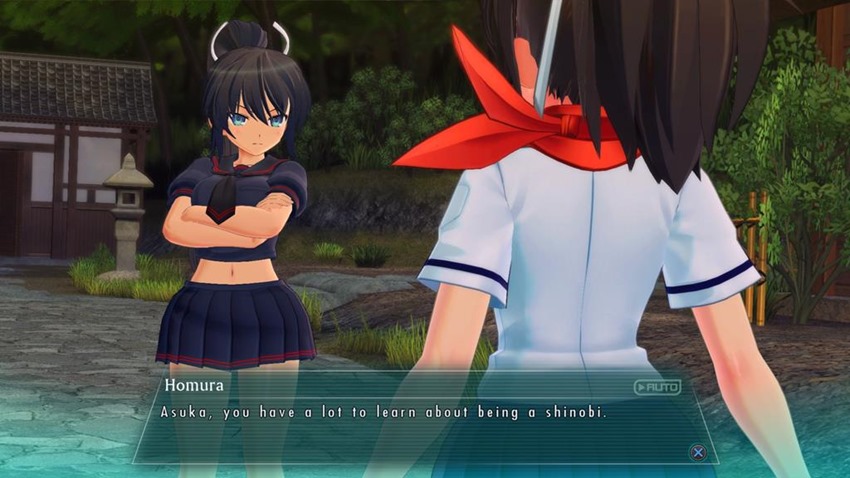 The real meat and potatoes of Senran Kagura however, lies within its combat system. On the surface level, it feels right at home with power fantasy trips such as the long-running Dynasty Warriors series, offering players dozens upon dozens of foes to slice and dice their way through. It's pure anime fan service here, flashy beat 'em up showdowns where speed is essential and each character's unique weapon offers a different approach to the battlefield.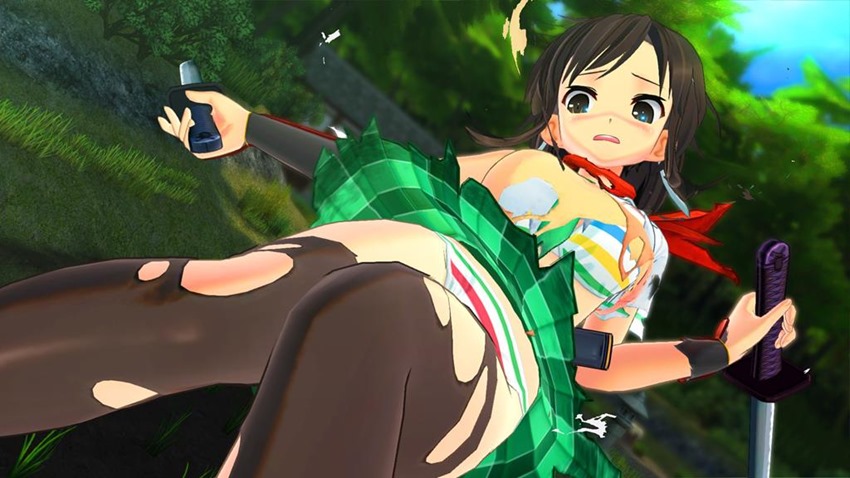 In addition to that, you've also got to master other gameplay elements such as perfect parries or Aerial Raves which allow you to chase down and finish an opponent that you've sent into orbit, as chaining a perfect combo feels like a satisfying stroke of the ego. It's a combat system that borrows liberally from more recent Senran Kagura games, offering a deeper and more substantial path to power wherein players can boost the abilities of the Styles available to them, augmenting and enhancing their skills along the way.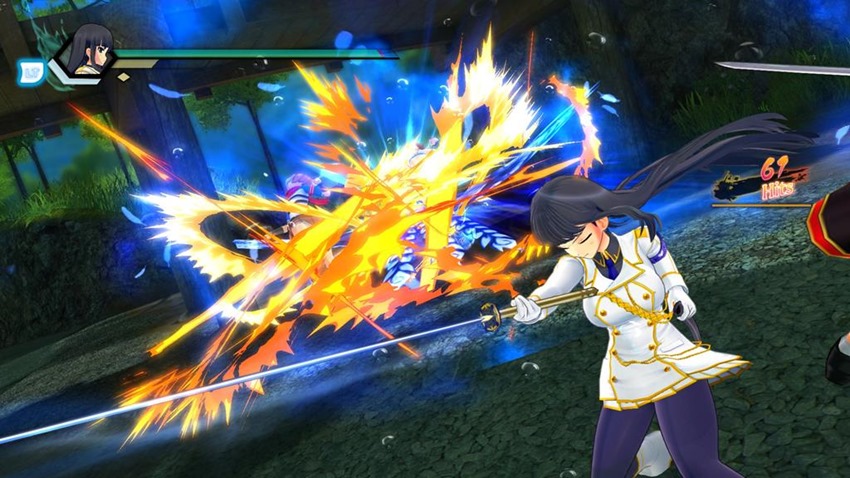 That system makes for an enjoyable, albeit repetitive style of gameplay. Senran Kagura games have always had a particular niche market, and this update of the original is more than happy to cater to them. The old adage is that if it ain't broke, don't fix it, and Senran Kagura Burst Re:Newal instead polishes and enhances an already competent genre to the benefit of its fans.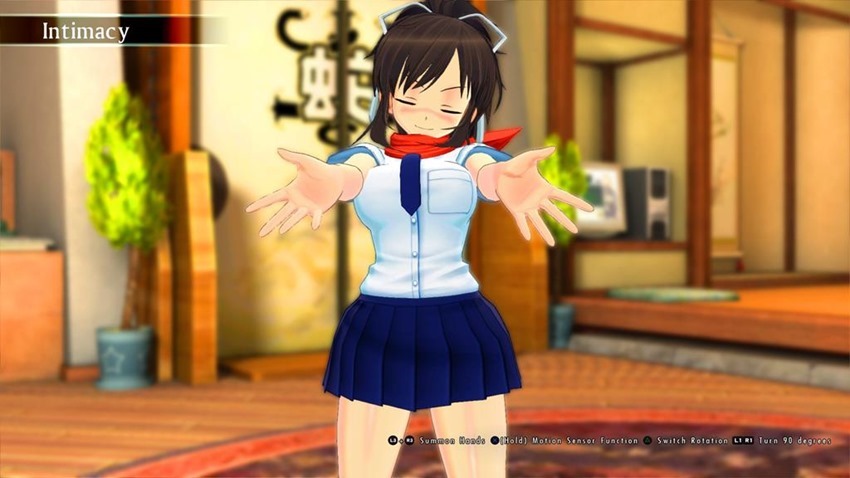 Overall, Senran Kagura Burst Re:Newal is a good-looking game, albeit one that feels like it was pulled from a 2000s lad mag like FHM. The animations are stunning, the overall performance is reliable and the cast is lovable. It's a pity that such a fun brawler has to rely on appealing to the lowest common denominator, because the action on display is top-notch stuff.
Last Updated: January 23, 2019
Senran Kagura Burst Re:Newal

Beyond the cheap titillation, Senran Kagura Burst Re:Newal offers plenty of solid action and drama, all wrapped up in a gorgeous visual package that makes a tempting jumping on point for anyone who has ever wanted to hop into the long-running franchise.

Senran Kagura Burst Re:Newal was reviewed on PlayStation 4