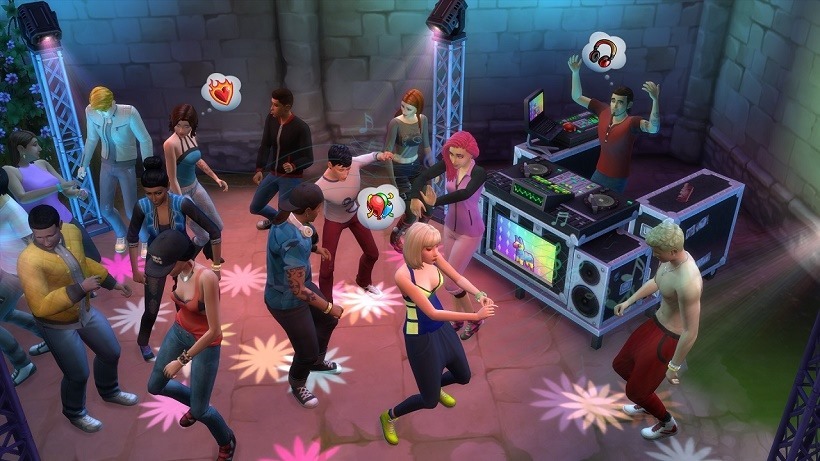 How do you write a review of a game when your head is still stuck firmly up the behind of Star Wars? Easy – you dress up one of your Sims as Darth Vader, then have him woo-hoo in the closet. "I see your Schwartz is as big as mine!" Focus achieved. Now gather 'round and I'll tell you about the latest Sims 4 Expansion…

In da club, we be paintin'!
Clubs an' hangin' with homies is where dah poop is at yo! Hit the U-key in the game, and the the club panel will pop up. Select a club to join, or request an invite. Your Sims are free-ish to join any of the pre-made clubs available, but if the Upper Crust members and their love for food is not your cup o' tea, you can always go about creating your very own group.
Which is of course what I did. I called my club 'Painting Classicus Maxi' because the game could not accommodate Maximus. Too many letters, you see?
Young adult and adult Sims with a level 2 skill in painting were welcome to join my little gathering. We got together at my Sim's house, dressed in our best zombie outfits, painted, admired art, and got all romantic and what not. Hey, no woo-hooing was allowed – we're not THAT kind of club! Oh, and we totes hated the Upper Crusts because reasons!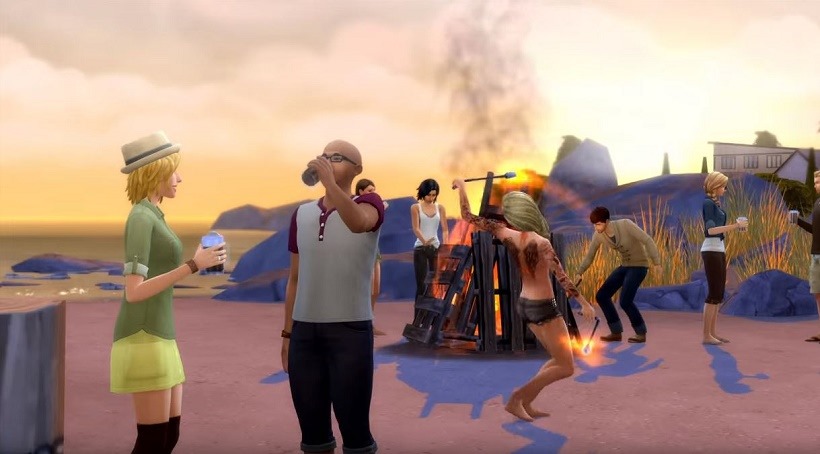 Creating clubs is awesome. Setting them up, and what they can and cannot do is easy, and boy are you spoiled for choice!
The only thing I found annoying, is that if your Sim is a member of club Schwarzeneggerius Awesomus for example, and your main activity is working out, your carefully selected fairy outfit is replaced by the selected Athletic wear your Sim dons once they start pumping iron. This is great for preserving some sense of realism I guess, but not cool if you really want to go about upping the silly factor of the game.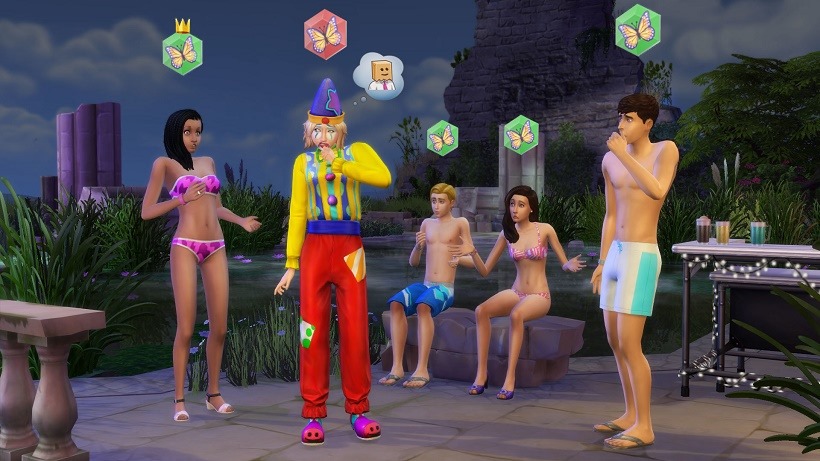 Gettin' it on!
Got your club all set up? Time to call a gathering! Click the relevant button and boom – Sims appear at your chosen lot and start doing clubby things.
With my club, the Sims did all I mentioned above (minus the woo-hooing still of course), which nabbed me some club points. These can be used to purchase club perks like a super suave greeting for example, or club jackets, or the ability to set the club mood. Should your premises make all your Sims angry or flirty? You decide!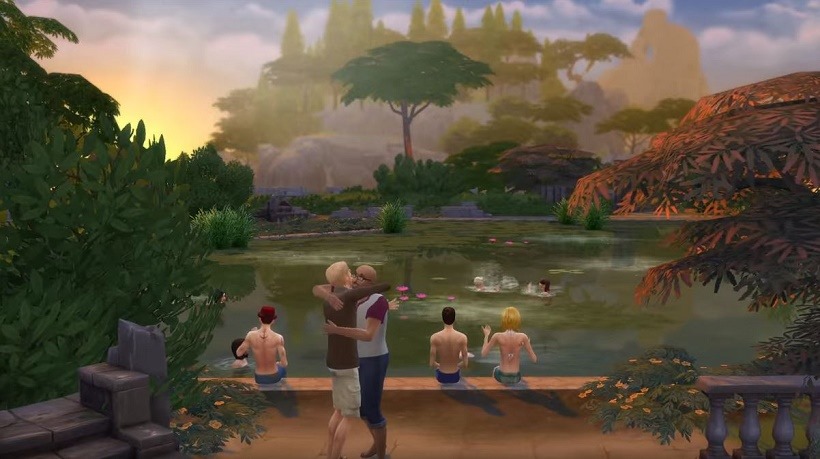 Getting' where it's at!
Windenburg is the place your little simulated avatars need to go to get the most out of the Get Together pack. As you play, you will get regular SMS invites from your Sim pals to encourage you to go visit these new locations. It's quite cool, as I find that I tend to stagnate in one lot for too long in general, so a change of scenery is much appreciated.
These invites get your Sims out and about to see see some fresh new places. There are new bars (for the alcoholics), night clubs (for those who like to get groovy), swimming areas (with diving platforms ), and much more.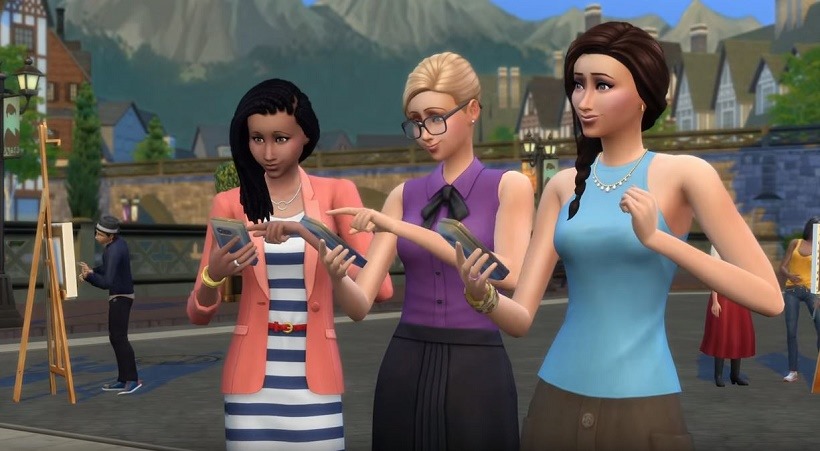 Where the fun levels be at then?
I sunk a good few hours into the Get Together expansion over December. When I played it, I loved every second of it. When I was away, I wished I was back at home, playing it even more.
It is by no means perfect though. There are some annoying issues, like the camera hopping onto Windenberg's walls – causing you to lose sight of your Sim at a crucial special moment all because you rotated the view a little bit.
The SMS feature is great, though it would have been a nice addition if club member's deaths were mentioned as well for example. There's nothing worse than organizing a get together and seeing only two out of the six members pitching, all the while wondering where the missing folk are. The answer becomes apparent when you find their ghosts getting liquored up and dancing the night away at the local watering hole.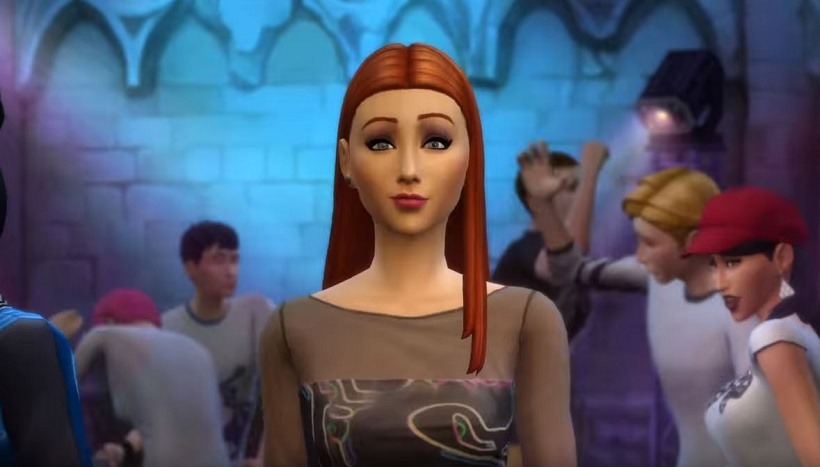 Last Updated: January 13, 2016
The Sims 4: Get Together

The second expansion pack for the Sims 4 certainly delivers the goods. There's lots to be done, a bunch of new goodies to interact with,  new areas to explore, and interesting clubs just waiting to be created!

The Sims 4: Get Together was reviewed on PC