It's the first new big budget Star Wars in many a year, ever since Star Wars 1313 got wiped off the face of the planet like a bad day on Alderaan and Star Wars: The Force Unleashed 2 drove us to the bottle. It's Star Wars Battlefront baby, a shooter from Battlefield veterans DICE. Lasers! Death Stars! TIE Fighters!
It can't possibly be rubbish, can it? Is Star Wars Battlefront a new Phantom Menace or a sublime Empire Strikes Back? Search your feelings, and you'll know the following opinions to be true…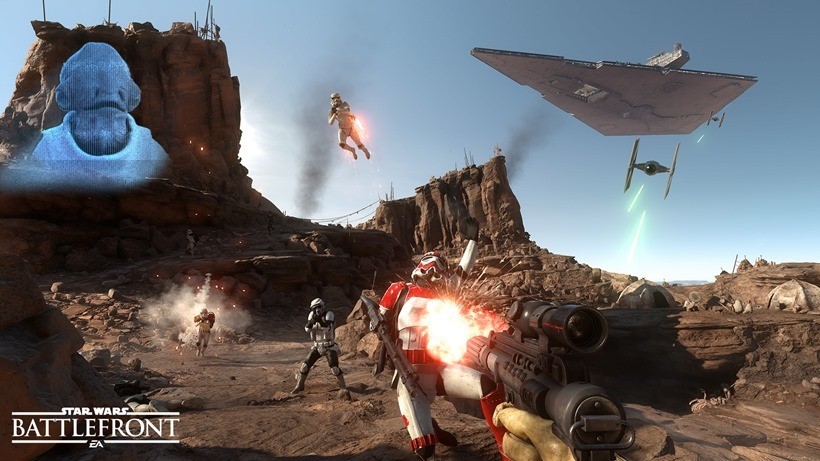 In a sea of multiplayer-focused shooters, Star Wars Battlefront distinguishes itself as much by what it does as what it doesn't, and that comes at a price. Its old school simplicity doesn't always mesh with its attempts to bring those ideas into 2015, and it lacks some of those back-of-the-box bullet points that most modern AAA shooters wouldn't be caught dead without.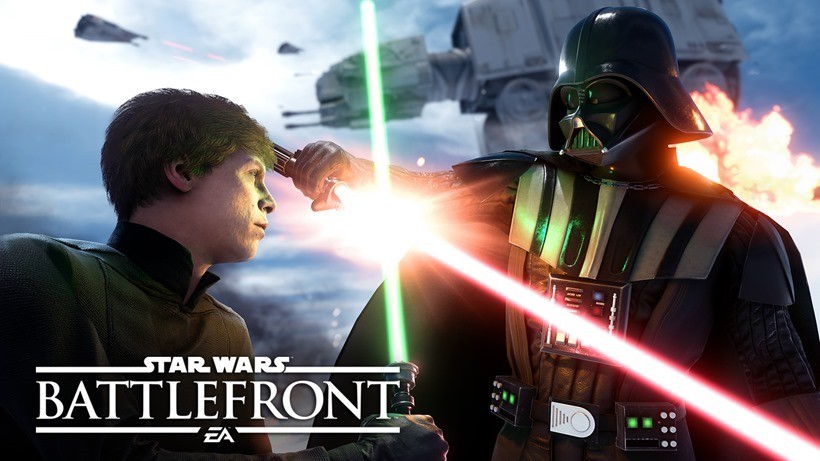 Star Wars Battlefront, then, is one of the best experiences of the year, if only for a short while. Completionists may stay with it to unlock figures for the in-game diorama which shows how many challenges you've completed, but others will find their interest has waned long before that. Too limited in its maps and modes to keep people hooked, it will nevertheless provide enough fun to jump onto once in a while, hear that famous score and maybe take down an AT-AT. Those who wanted a Battlefront III, however, will have to wait a little while longer.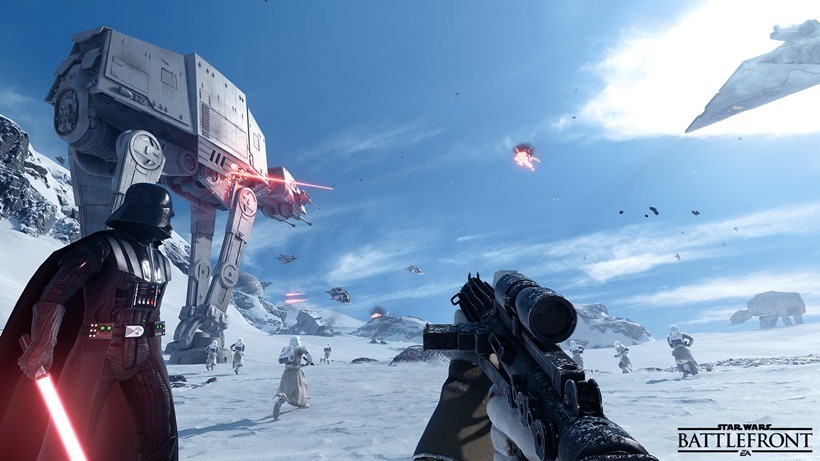 Beautiful but lacking, Star Wars: Battlefront will most certainly please Star Wars fans with incredible fan service from DICE.  While it stacks up in terms of presentation to other contemporary shooters, Battlefront is an extraordinarily thin offering when it comes to content, making it less enjoyable the more you play it.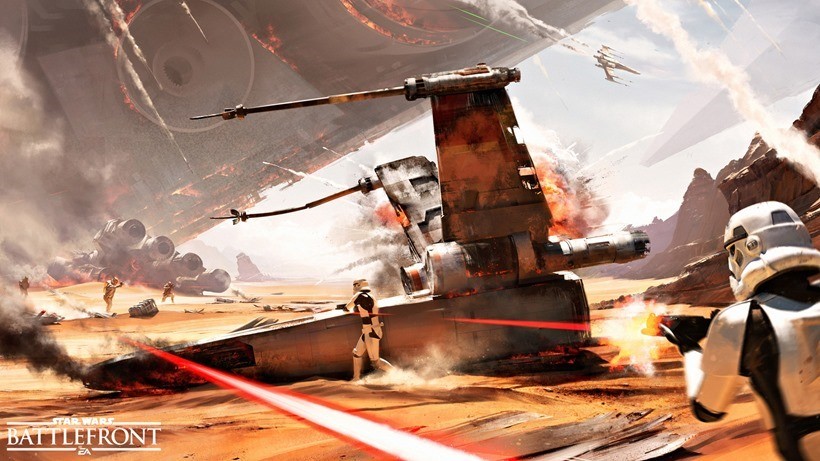 Whether or not Star Wars: Battlefront is worth your dollar may depend on three things: how much you love Star Wars, how much you wanted this to be Battlefield with lasers instead of its own game, and how much you are willing to gamble on EA and DICE supporting it with enough additional DLC content to keep it continuously interesting moving forward.
Star Wars Battlefront feels authentic in many ways, but that authenticity is aggressively pursued at the cost of gameplay, and is often tacked-on. If you're in the mood for a relatively shallow shooter with caveats you likely won't be disappointed, but I wish that DICE had a little more time to polish it and add more substance.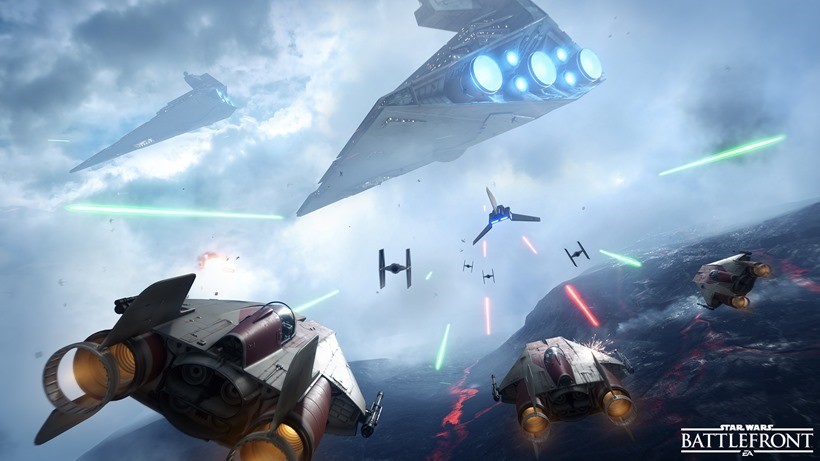 At its core, Battlefront is a great shooter. Add in a perfectly crafted Star Wars dressing and an impressive amount of cinematography and you have my favourite multiplayer shooter in years. Accessible, well made and full of really, really cool moments, it's hard not to love it.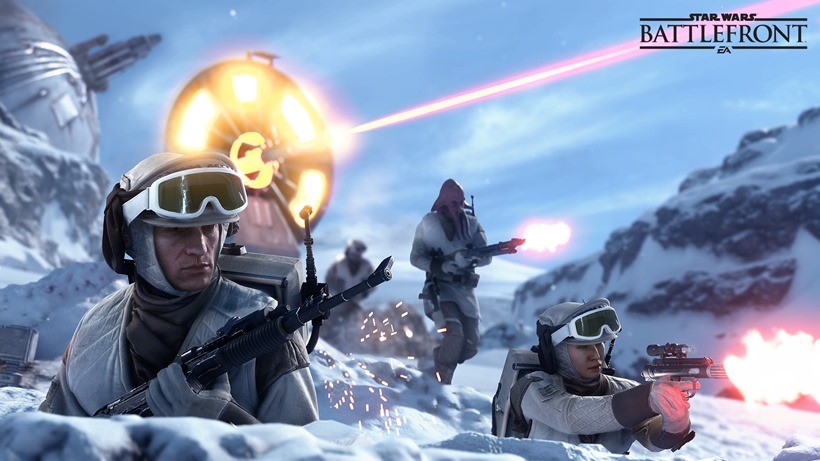 Ultimately, I think DICE and EA have done an otherwise tremendous shooter a disservice by seemingly holding so much content back for future expansions. There's a lot to love about the actual gameplay; and on the surface, there are plenty of modes, but Battlefront doesn't really stand up to extended scrutiny. It's a sugar rush of a shooter that fades more quickly than it should. In a year or so, Battlefront may have reached its true potential. For now, it's roughly one-third of a Game of the Year caliber shooter.
Last Updated: November 17, 2015