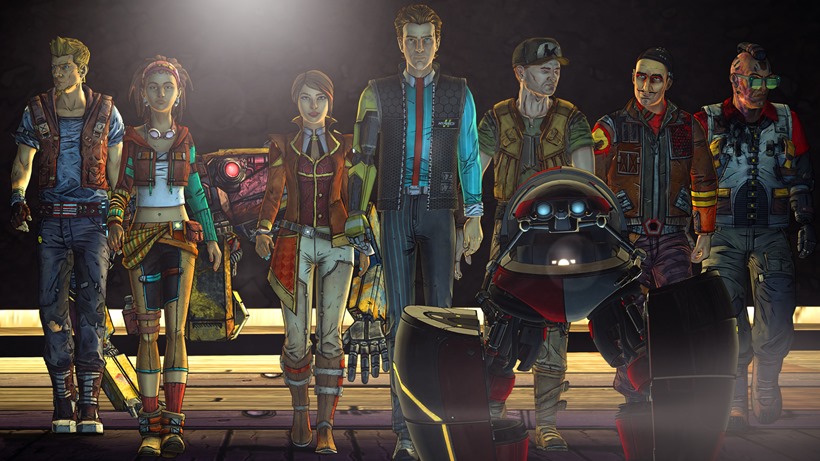 When Tales from the Borderlands was announced over a year ago, I was especially skeptical. How on earth would Telltale take the crazy shooter and looter franchise, and translate it into a narrative-focused title? It made little sense on paper, but after playing the first episode myself, it somehow worked, and I've been waiting for the season to end ever since so I can complete the saga. Now, finally, episode 5: The Vault of the Traveler, is out, concluding the season. Is it any good?
Apparently,  yes… Tales from the Borderlands is being hailed as Telltale's best work yet. Here's how it has been received by other publications. Oh, and don't worry – it's all spoiler free:
Tales from the Borderlands Episode 5: The Vault of the Traveler finishes off Rhys and Fiona's journey in impeccable fashion. From heartbreak to hilarity, it runs the gamut of emotions in some really effective ways. All of the questions and mysteries from the previous four episodes pay off in wonderful fashion, while Episode 5 simultaneously introduces a slew of new, intriguing possibilities for the future of the world. I'm bummed to say goodbye to Telltale's adventure on Pandora, but I'll be damned if it wasn't one hell of a ride.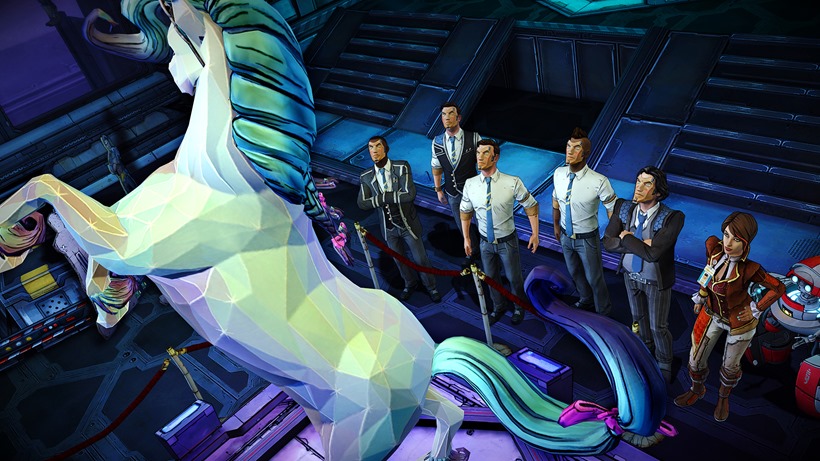 Tales from the Borderlands' is a triumphant piece of narrative, a thrilling romp through an already rich game world piled high with both reverential and tongue-in-cheek nods to its source material. It asks you what it means to be a hero, but on a deeper level explores themes of greed, family, friendship, and forgiveness. It has its cataclysmic, epic moments, plot twists that were impossible to see coming, gut-wringing sad bits, and an embarrassing wealth of humor. The choices you've made throughout the series matter and ripple outward to the finale, and with a cast as irritatingly loveable as this one, it's impossible not to care about where they're going next.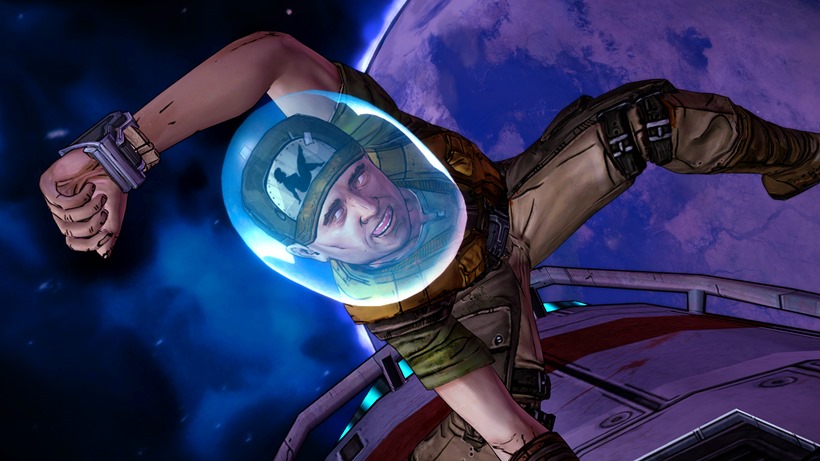 Tales from the Borderlands succeeds on a number of fronts. As the latest chapter of the ongoing Borderlands story, it's a fine progression and sets the table for a post-Borderlands 2 world. As a story-based game, it features some of Telltale's best writing to date and its humor separates it from the developer's more recent efforts. It also features a shocking amount of replay value and actually made me want to play the finale more than once to see the various character interactions, as well as find any little things I might have missed. The actual final seconds of the story itself may be infuriatingly cliche to some, but after the experience of the journey, it's forgivable. Despite that, Tales from the Borderlands marks some of Telltale's best work to date.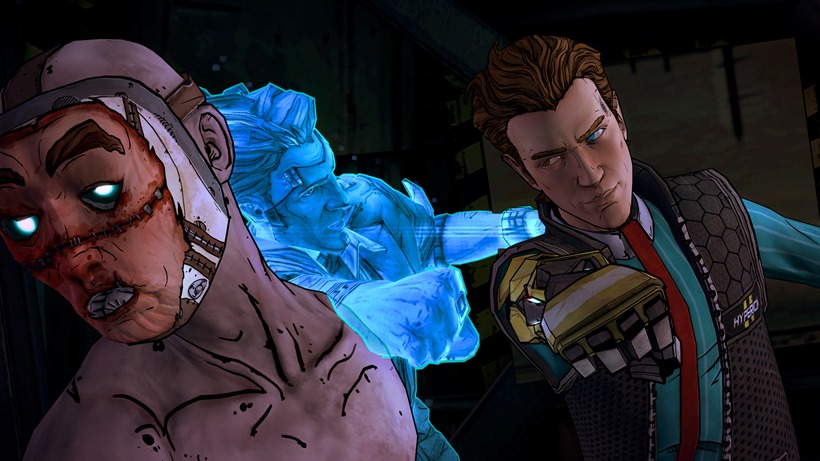 This last episode maintains the action, drama, and comedy present throughout the series. It ties up all the major loose ends while leaving just a hint of room for more to come. Most of all, it solidifies Tales from the Borderlands as Telltale's best series to date, a pinnacle of modern adventure gaming.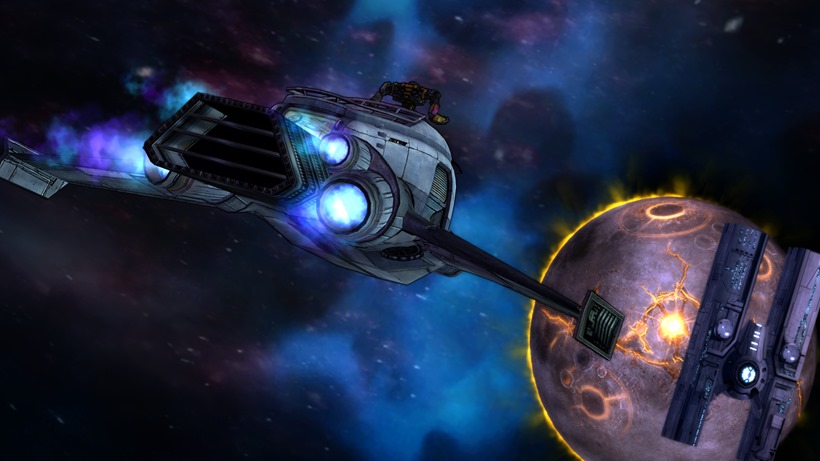 Back when Tales from the Borderlands was first announced, there was a lot of speculation about how it could even work. How do you take a series like Borderlands, known mostly for its rat-a-tat action and ridiculous one-liners, and make a narrative story out of it? But as this bloody hilarious rampage comes to a close, Tales has proven that not only can it be done, but it can be done brilliantly, as long as you come at it with a boatload of love and laughs. And yes, guns too. Hilarious, heartfelt and high-octane, Tales from the Borderlands is a must-play game that sets a new standard for comedy games to come.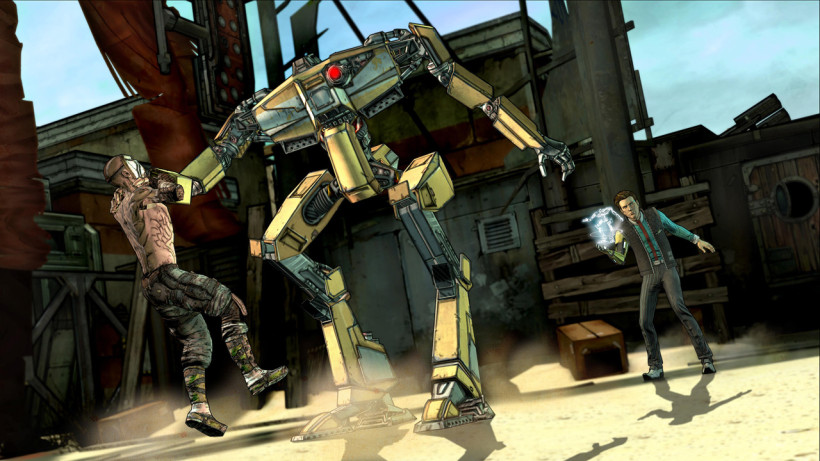 As with all Telltale reviews, I'm loathe to say more for fear of entering spoiler territory, but I don't think more needs to be said at this point. Tales from the Borderlands has been brilliant, easily Telltale's finest work since season one of The Walking Dead, and somewhat superior in several ways.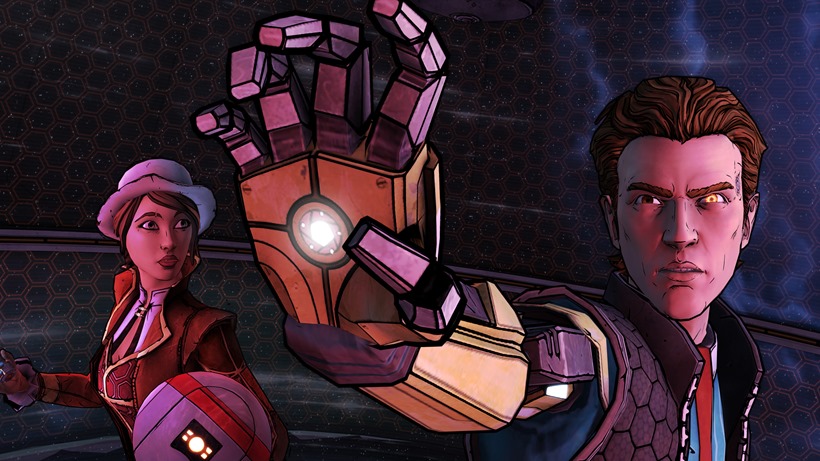 Hot damn, that is some pretty stellar praise. If you'd like to try Tales from the Borderlands for yourself, remember, episode 1 is currently free on all platforms except PC. Grab a copy, and prepare to get sucked into the crazy world of Pandora once more!
Last Updated: October 20, 2015