When the vast majority of Afrikaans movies are either bright and silly slap-stick comedies or cheesy rom-coms it's refreshing to come across a movie that is absolutely none of that. Though I guess refreshing is probably not the best word to describe Vaselinetjie, as this Afrikaans drama is definitely a sombre one.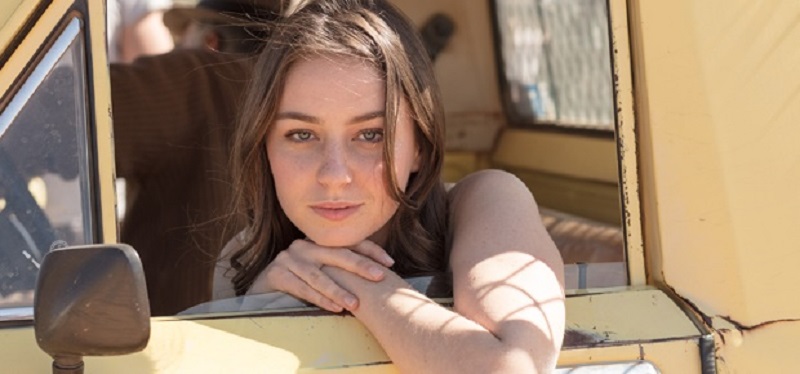 As a DVD that was released over the holidays, the film is perhaps not the best holiday movie to watch. While the story about a young white girl, Helena "Vaselinetjie" Bosman (Marguerite van Eeden – older/Nicole Bond – younger), who grows up in a coloured community and is eventually moved into a boarding school/orphanage when her race becomes a source of great conflict for her is a strongly moving one, it's not very uplifting and the circumstances it lead characters find themselves in can be heart-breaking at times. However, it is definitely still worth the watch. Along the way the film deals with many familiar topics – like the need to fit in, coming to terms with who you are, love, depression, racial prejudice, doubt, betrayal, etc. It's not a film with many unique moments, but certainly brought together very powerfully here.
The best thing about this movie is definitely its young cast, who delivery mostly fantastic performances that deal with very mature topics. Acting is not the strong point of many South African films and while this one has its weak moments and does fall into the unfortunate approach of over-acting (or at times non-acting by the younger Bond who lets her facial expressions tell the story when she clearly can't pull off the required Cape-coloured accent), most of the performances are emotionally on key to what you would expect. That the cast is mostly quite young, means that the country certainly has a bright future ahead of it in acting talent. While you will see some familiar faces like Shaleen Surtie-Richards, Royston Stoffels and Karin van der Laag, you will also get to see many up and coming younger stars like Elzet Nel, Elani Dekker and Arno Greef alongside van Eeden and Bond.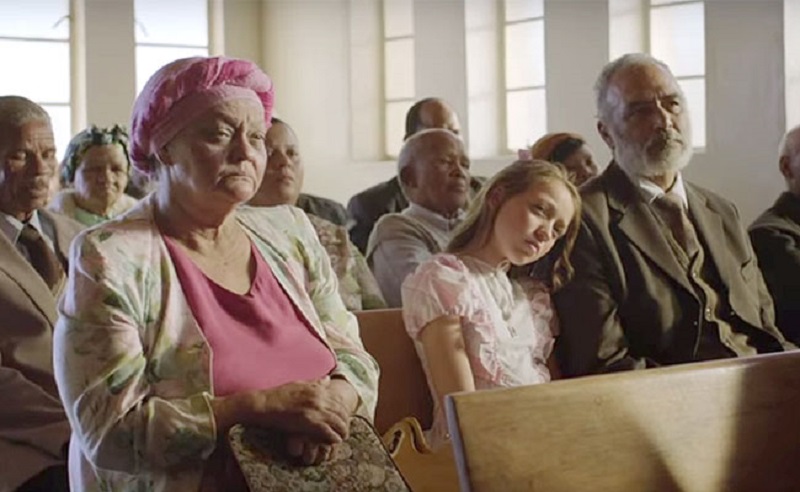 The story, based on the novel by Anoeschka von Meck, is well-scripted by Corne and Rene van Rooyen and excellently fleshes out its mains characters as you learn to both be sympathetic towards the harsh realities life has thrown at them and loathe them for the seemingly needless decisions they make. All of this is done though without the film ever letting up on its emotional tale and so you need to expect your heart strings to get tugged in different directions throughout.
The film is almost split into two halves introducing you to the younger Vaselinetjie before moving the story to her older life, but the overall tone and mood of the film remains the same, with simply the maturity of the situations the characters face being the only significant changing point. It starts out a little slow, but it all builds up to a strong emotional crescendo in the end.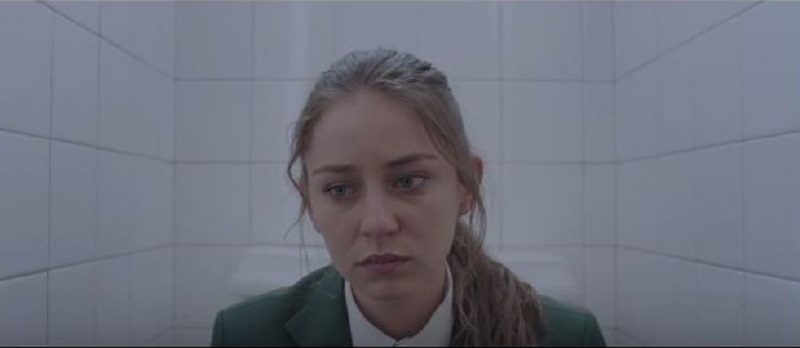 It's the sort of emotional manipulation that is rarely found in local films, but one which plays to the strengths of director Corne van Rooyen who brings the actors' performances to the forefront. This is done by trying to make you feel what the character is feeling, whether it is love, fear, confusion, pain or hurt. Not just through the actors but in the way the scene is framed, the movement of the camera and how the lighting and score tie in. It's a great combination of art and apart from some of the dark scenes taking place at night feeling a little washed, the movie has excellent production values.
The movie is not without its issues as it has some odd pacing at times and acting which doesn't quite hit the mark from some of the minor cast members, but none of this detracts from what is otherwise an engaging film. It's not trying to bring anything different to its genre or take us in directions films haven't taken us before, but it's well enough executed that you don't care.
Vaselinetjie is certainly not a feel-good movie, but it is a rewarding one. And not just because of the exciting local talent coming through, but because you have felt very much a part of the life of its characters, in particular, Helena. As Afrikaans films go, this is a must-view and one of the best local movies to have come out in 2017.
Last Updated: January 8, 2018
Vaselinetjie

Vaselinetjie is certainly not a feel-good movie, but it is a rewarding one. As Afrikaans films go, this is a must view and one of the best local movies to have come out in 2017