This article was sponsored. The editorial and content is entirely created in-house, unless otherwise specified.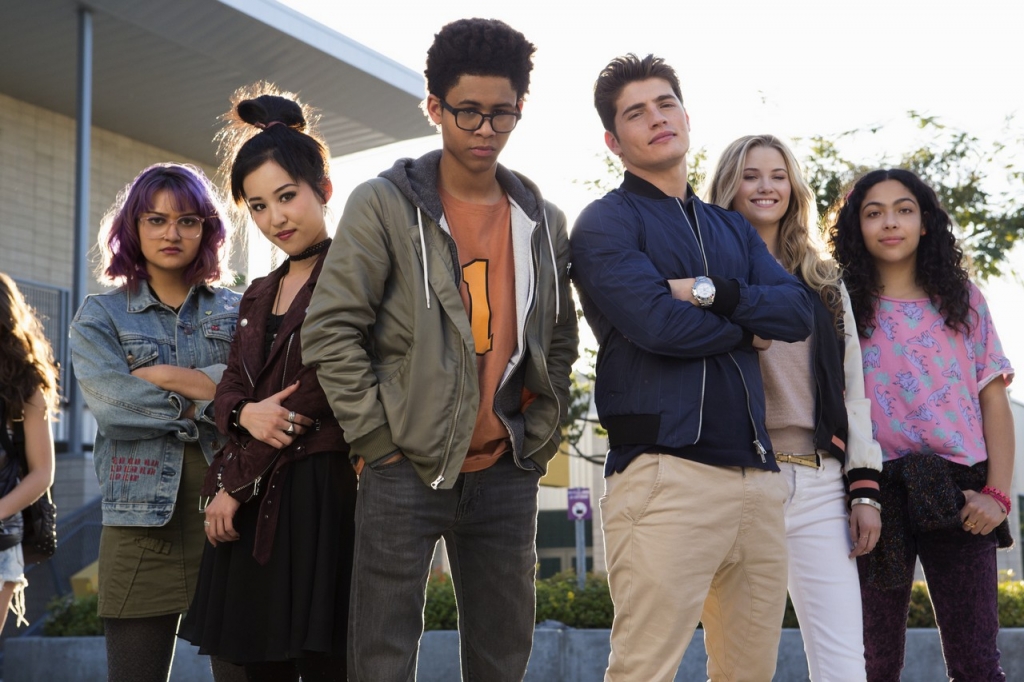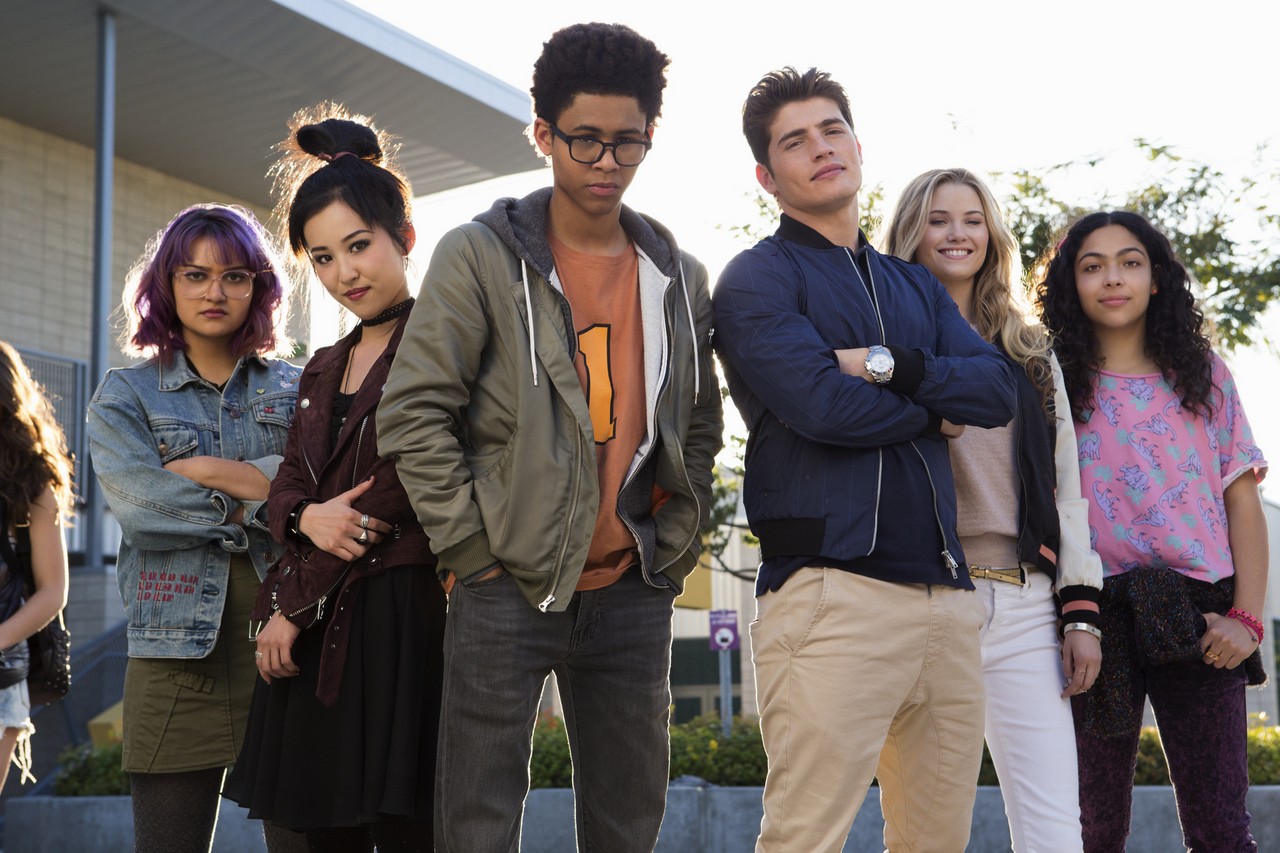 For many teens, their relationship with their parents is a thorny, complicated one, leading to self-doubt, resentment and mixed emotions. It's even worse when your parents also happen to be supervillains and it's up to you to stop their nefarious plans. That was the so-clever-why-did-nobody-else-think-of-it pitch for acclaimed writer Brian K. Vaughn and artist Adrian Alphona's award-winning Marvel comic book Runaways which debuted in 2003 to much praise.
It was also a pitch that Hollywood couldn't ignore, but unfortunately a feature film adaptation penned by Drew Pearce (Iron Man 3, Mission: Impossible – Rogue Nation) languished in development hell for years because Hollywood is not always the smartest bunch. That was until streaming service Hulu rescued Runaways and turned it into a live-action TV series under the stewardship of The OC and Gossip Girl creators Josh Schwartz and Stephanie Savage. Of course, we technically don't get Hulu down here in sunny South Africa, but what we do have is Showmax where you can find Marvel's Runaways full first season available to stream right now.
If you do, you will get to meet Alex Wilder (Rhenzy Feliz), Chase Stein (Gregg Sulkin), Karolina Dean (Virginia Gardner), Nico Minoru (Lyrica Okano), Gert Yorkes (Ariela Barer), and Molly Hernandez (Allegra Acosta), who at first appear to just six teenagers who once had a close friendship borne from the camaraderie of their respective parents but had now drifted apart. Alex is the only one who wants to see the gang back together again, but on the night that he finally does so, the group make the startling discovery that their parents are actually a secret group known as the Pride who definitely appears to be up to no good.
Luckily for the teens though, their parents have provided them with more than just angst. As the group soon discover much to their shock, tactical genius, tech-wizardry, alien powers, magical abilities, telepathic genetically engineered dinosaurs, and mutant super-strength and invulnerability are all at their respective disposals.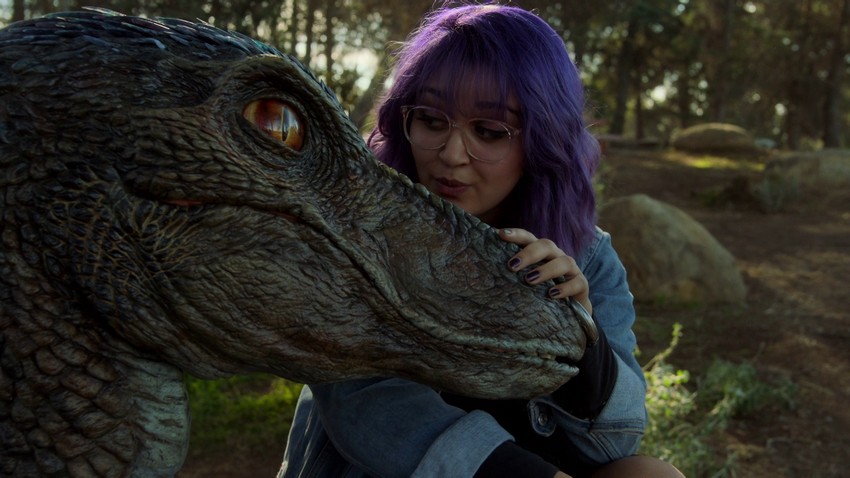 Discovering and then eventually using all these gifts to unearth what their parents are up to, the six youngsters embark on a journey that will see them question everything about who they are and hopefully find themselves along the way. Their tale is not just one of discovery for themselves though, as the Runaways TV series deviates from its comic book source to expand on the roles of the parents considerably.
Now they're no longer just the comic book mad scientists or evil wizards, for example, but complicated characters in their own right. Across 10 episodes, showrunners Schwartz and Savage give their adult cast a lot more dramatic meat to sink their teeth into, fleshing out these characters and their motivations until they're nothing quite so easily defined as "villains".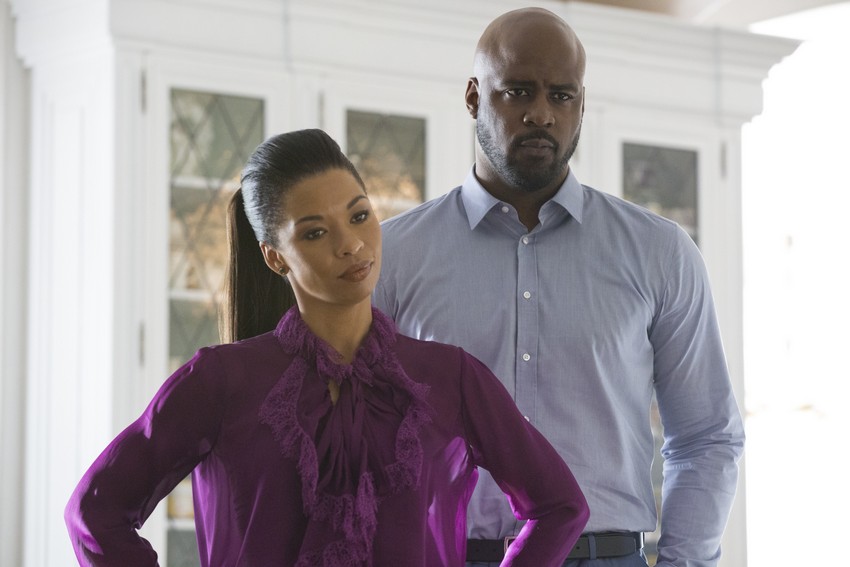 I got to sit down and talk to actress Angel Parker (The Strain, American Crime Story,), who portrays Alex's mother Catherine Wilder on the show. Catherine, along with her husband Geoffrey (Ryan Sands), leads the Pride, which consists of an engineering genius (James Marsters), a wizard turned CEO (Brittany Ishibashi), a cult leader (Annie Wersching), and more, all of whom have their own goals and ideals they're trying to achieve. With the Wilders, in particular, you're never quite sure which side of the moral/legal divide they land on. Angel reiterated this point of character complexity, revealing that one of the reasons why the TV series adaptation of Runaways is able to delve so deeply is because it isn't the feature-length movie that was originally planned for the property.
It's such a diverse cast and we get to dive into the characters even more because it is a series. You get to go through each storyline and really take your time with each one and that's something that films, you know, they do but they don't get to continue. But because we get, you know, an hour weekly for 10 episodes, it's going to be very very satisfying for a lot of the fans.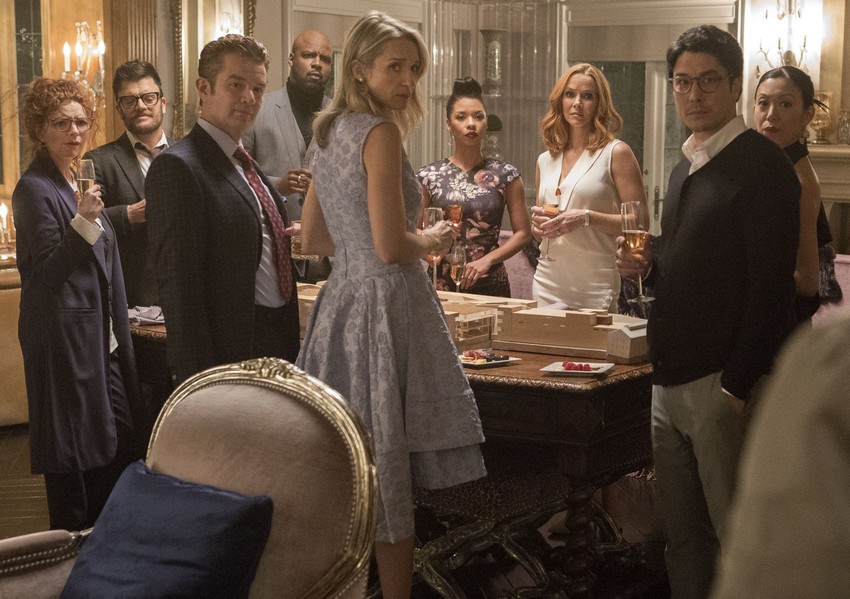 [Catherine] is a fascinating role to play. I've never played a woman that has so many different elements to her character. Not only is she a "villain", but she's a loving wife, she's a mother, she's a lawyer, she's a leader of the Pride. And it's very rewarding to see her process and her journey… and where it takes her… There are very well-rounded characters. I don't think it's just a black and white villain/hero situation. There's times that every character makes a mistake and learns from it or doesn't.
Just because this isn't a Marvel movie though, doesn't mean that you can't expect the same level of polish that has driven the Marvel Cinematic Universe to historic success, as Parker revealed that "Marvel has definitely had a hand in everything we have done to make sure it meets their standard." Coupled with that Marvel touch though is showrunners Schwartz and Savage's background in producing teen drama, like the previously mentioned long-running CW series The OC and Gossip Girl. With the Runaways TV series taking a more character-driven dramatic approach and its young cast, this is perfect for them.
I think with Josh and Stephanie's background in teen drama, they know how to tell a story and they know how to build the drama. And with their Gossip Girl and The OC work – such successful hits – they know how to do this well. With their expertise in just telling these stories that are relatable to a young audience, and also to an adult audience because not only do we have the kids but we have the Pride.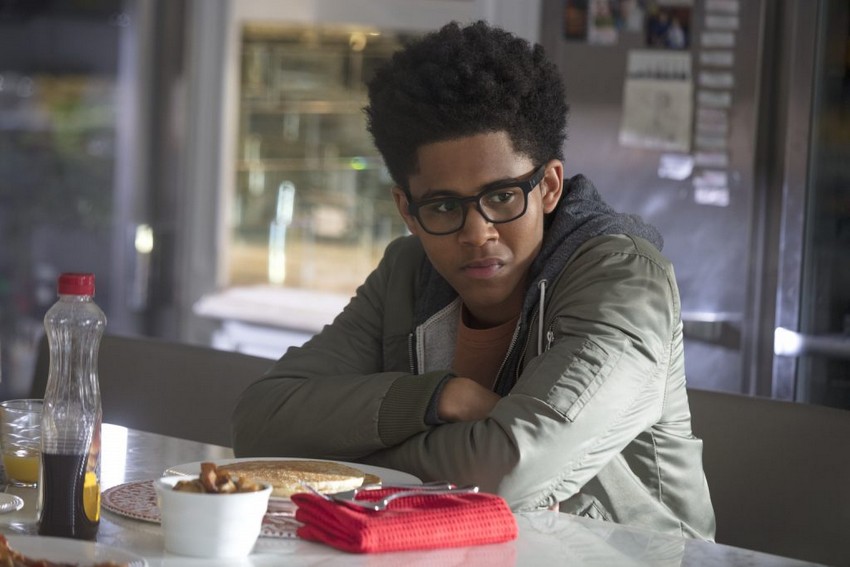 As for the kids, Angel has nothing but praise for Rhenzy Feliz, whose Alex Wilder is ostensibly the leader of not just this group of teens but the show as a whole.
Working with Rhenzy has been fantastic. He's the lead of our show and he takes that very seriously. He sets a great example, not just for the Runaways, but for the entire cast as a whole… People are going to be falling in love with Alex and I can't wait for people to be dressing like him for Halloween. But also just understanding that teenagers have a lot to deal with and they know a lot about the world. They're not kids. And so this is one show that shows how multifaceted teens are.
Of course, it's not all teen drama though, as Runaways also boast some crazy sci-fi ideas. Did you see the part up top about the genetically engineered dinosaur that is controlled by an outspoken 17-year old girl through a telepathic link? Well, there's that and mysterious glowing men in alien coffins, power gauntlets, a 12-year old who lift a car, and a girl who is essentially a living rainbow – a very powerful, living rainbow, that is. And of course magic, courtesy of the Minorus. In fact, it's Tina Minoru, Nico's ruthless CEO mother whose as adept at business as she is at spells, who is Angel's favourite of the Pride.
She's just got a lot… Her storyline is so dark and twisted and sad and she has a lot to play with. And she also has this really cool staff that lights up [Laughs] and it's a weapon of mass destruction.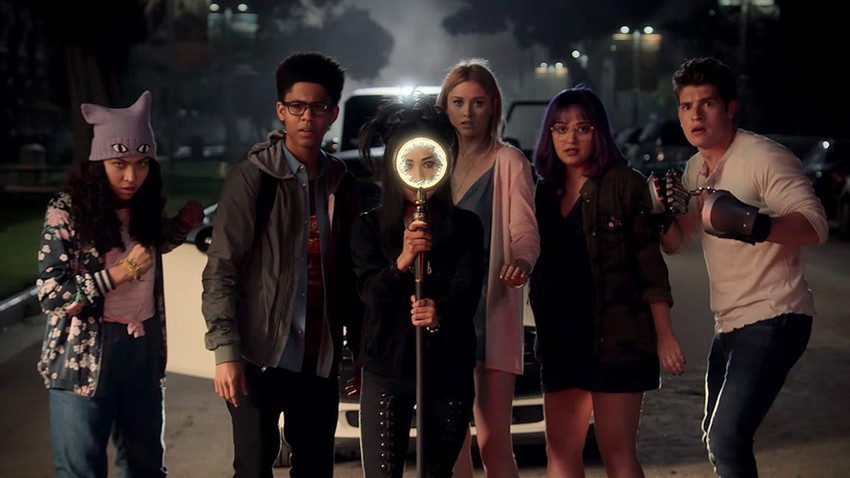 It's that ability of Runways' premise to allow it to jump from the heavy character work to straight up comic book action and everything in between that makes the show as appealing as is. Add to that a great cast of talented young and older actors, and a relatable core narrative about legacy, friendship and family, and you have some great television. So be sure to check it out on Showmax right now.
Last Updated: April 20, 2018