This article was sponsored. The editorial and content is entirely created in-house, unless otherwise specified.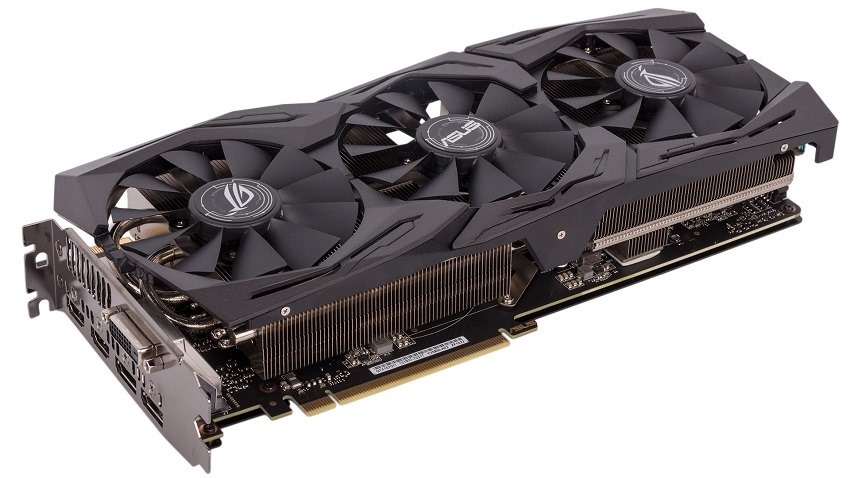 The Nvidia GTX 1070 Ti is a good card. In fact, it's a great one – pairing together the best parts of both the GTX 1070 and the bigger GTX 1080 for a price that's around smack bang in the middle of them. It performs with great power efficiency and speed, but there's always room for improvement. That's especially true with Pascal, with the chipset showing massive room for overclocking given the correct cooling. And with the Asus Strix version of the GTX 1070 Ti, you've got that covered.
The ASUS Strix line has been popular for some years now, and there's a good reason for that. ASUS have really improved on their gaming focused range of cards, taking steps to make cooling quiet but efficient, out of the box overclocking high and stable, and making the card stand out in your precious, LED colourful rig. The GTX 1070 Ti variant doesn't skimp out on any of these features, and makes a compelling argument for it to be your card of choice.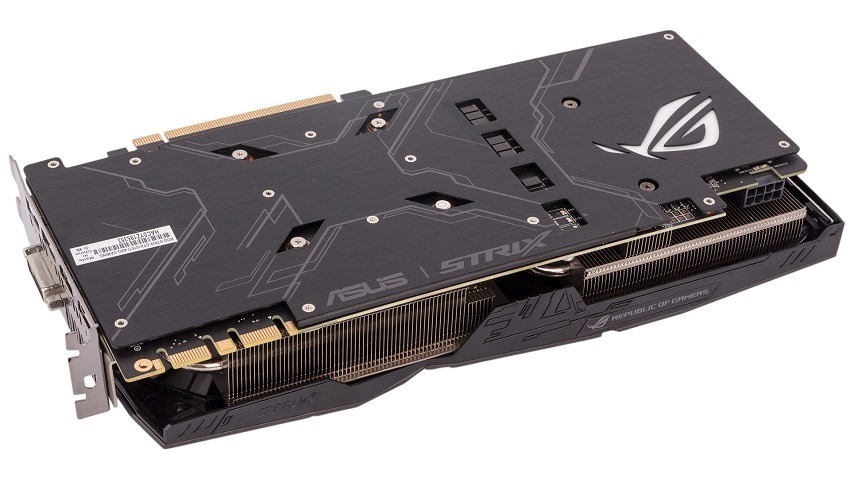 The Strix design ships with an improved heatsink, which is now bigger and allows for more heat dissipation. This means that the three fans mounted on the front don't need to spin as hard all the time, resulting in a quieter experience with far more efficient cooling. A new technology called MaxContact only improves this even more. ASUS claims that the industry first technology allows for an enhance copper spreader that moves heat away from the GPU far better than the competition. All coupled together, you can expect the Strix to run cool at stock, giving you loads of headroom to crank up the clocks without a fear in the world.
GPU fans are a finicky thing too, and the incorrect choice can lead to some poor lifespans and loud operating speeds. The Strix design is one of the few on the market to feature a IP5X certification. This means they're more resistant to dust collection, improving the lifespan of your most valuable piece of technology in your PC. It also means fan performance should remain identical for years to come, even when you're pushing the RPM to the limit.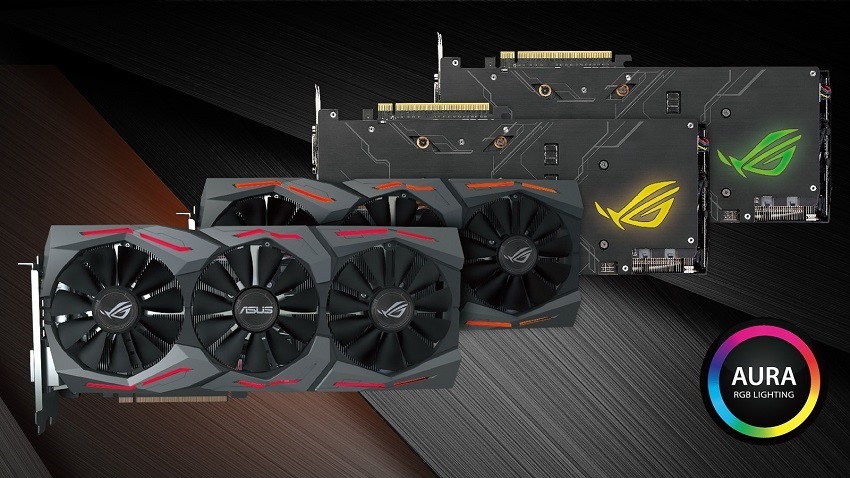 Keeping your GPU quiet and cool are certainly some of the features I look for first when deciding what to buy. But let's face it: the obsession with RGB lighting is still here, and everyone is injecting a rainbow of unicorn colours into their hardware. The Strix 1070 Ti is no exception. It ships with ASUS' tried and tested Aura Sync technology, letting you choice the perfect shade of pink or blue for your GPU to illuminate with. There's a spectrum of millions of colours to choose from, so don't stress about your new card not fitting with your well established aesthetic.
Everything can also be controlled with ASUS' software on your PC itself, or remotely using your smartphone. You can edit your RBG lighting or dive into more technical overclocking settings with the hit of a button, giving you full control over your hardware when you want and where you want. Live monitor via your smartphone is also an option, if you like to see the clock and temperature meters tick in real time as you're surviving that last circle in PUBG.
There's a lot to love with the GTX 1070 Ti, and ASUS takes that affair to new heights with their Strix design. It's quiet, cool and packed with rick features to make your new GPU stand out amongst the rest. And it should be a strong contender in your purchasing decisions.
Last Updated: December 14, 2017