This article was sponsored. The editorial and content is entirely created in-house, unless otherwise specified.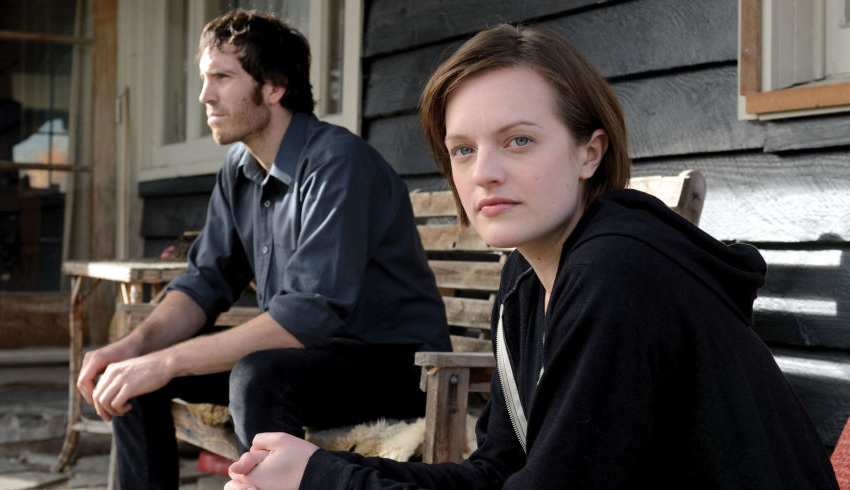 I think it's safe to say that Elisabeth Moss is not exactly a household name yet. I think that's also a terribly unfortunate thing to say. In my opinion, the American actress is one of the finest thespians working today, but she's mostly shied away from more general entertainment fare to instead take on more challenging roles, like Mad Men – which saw her first earn industry recognition and awards glory – and the utterly brilliant The Handmaid's Tale – which catapulted Moss further into the limelight than she's ever been. In between her start as Dom Draper's secretary and her heartbreaking turn as dystopian heroine Offred though, stands another shining example of her consummate skill in the criminally underseen Top of the Lake.
Created, written and co-directed by acclaimed filmmaker Jane Campion (The Piano), Top of the Lake is a gripping mystery drama set in New Zealand, which deals equally in fierce female energy and soul-shattering loss of innocence. Its first season, which originally aired in the UK, US, Australia and New Zealand in 2013, followed Sydney Detective Robin Griffin (Moss) who is called back to her family's New Zealand hometown to investigate the disappearance of a 12-year old girl named Tui Mitcham (Jacqueline Joe), last seen wading through the eponymous waters of remote town Laketop.
Adding multitudes of complication to the case are the facts that Tui is the daughter of grizzled local town kingpin Matt Mitcham (Peter Mullan) and was reportedly five months pregnant at the time of her disappearance, sparking in Robin memories of a horrific event during her own teenage years. Brutal memories though, which she can use as fuel to drive her through unraveling the labyrinthine mystery of Tui's disappearance and how it relates to several of Laketown's inhabitants, including quirky spiritual leader GJ (Holly Hunter) and her equally off-kilter commune, and Johnno Mitcham (Tom Wright), Tui's estranged ex-convict brother and Robin's teenage sweetheart.
Over the course of seven episodes, all as brutal as they are beautiful, Campion and co spin out a tale that delves into themes of familial regret, second chances, and the violent lust for sexual power that turns people into monsters. Though nowhere near as unflinchingly grim as The Handmaid's Tale thanks to the occasional burst of that offbeat New Zealand humour the likes of Taika Waititi is now introducing the wider world to, Top of the Lake is still a moody and atmospheric affair where every new face evokes suspicion and dread. Moss would go on to win a very well-earned Golden Globe for her role as Robin, but she wasn't the only highlight as the rest of the cast and the show's extremely polished technical brilliance make it utterly engrossing. This is unmissable television with powerful, emotionally resonant performances that linger long after Tui's case is solved.
And luckily, you wouldn't have to let it linger for too long though. Along with the first season of Top of the Lake out right now, Showmax will be adding it's equally acclaimed follow-up Top of the Lake: China Girl for your viewing pleasure as from 1 April. Not that there's really too much "pleasurable" about it. No, this is back to the realms of hard-hitting drama and I wouldn't want it any other way.
Constructed more like a sequel than a second season, China Girl sees Robin back in Sydney four years after the events of Tui Mitcham's case left her racked with trauma. This time around though, she needs to investigate a case equally as puzzling and possibly even more unnerving when the body of an Asian prostitute (the titular "China Girl", named Cinnamon) washes up on Bondi Beach, stuffed violently into a suitcase.
Much darker and more ambitious, but equally as meticulously constructed across its six episodes, Campion paints a second landscape of sweeping mysteries and teeth-gnashing violence for Robin to wade through. During her case, Robin is confronted by the harsh truths of sex workers – a world of built upon systemic brutalization and oppression, where the very bodies and souls of those it exploits are the gears in this great belching machine. Much like in the first season, China Girl also sees this darkness having a very personal slant for Robin as her 17-year old daughter Mary Edwards (Alice Englert), who she gave up for adoption while still a newborn, is romantically involved with a 42-year old German ex-pat who has close ties to the brothel where Cinnamon plied her trade.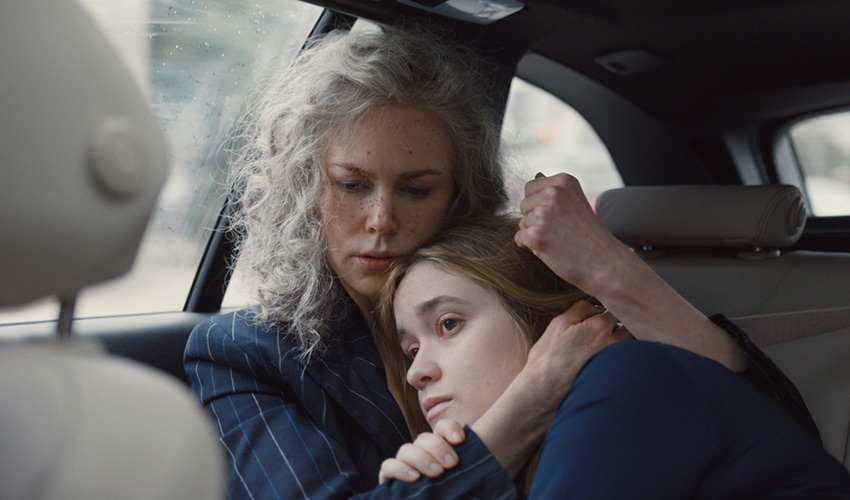 After the critical success of the first season, China Girl also incorporated a few more well-known faces, including Nicole Kidman as Mary's autocratic adoptive mother Julia – whose messy divorce is causing Mary to act out rebelliously – and Game of Thrones standout Gwendoline Christie as Robin's good-natured, fawning partner Miranda. But as nice as it to have that star power added to the roster, Top of the Lake: China Girl doesn't need it, as once again Campion and her cast and crew produce an absorbing deep-dive into the detritus-strewn corners of the human psyche.
Despite the odd bits of quirky levity here and there, both Top of the Lake and Top of the Lake: China Girl are not feel-good television. What they are though is damn good television which deserves to be seen. You can check out the first series right now on Showmax, while China Girl premieres in just a couple of weeks.
Last Updated: March 8, 2018