This article was sponsored. The editorial and content is entirely created in-house, unless otherwise specified.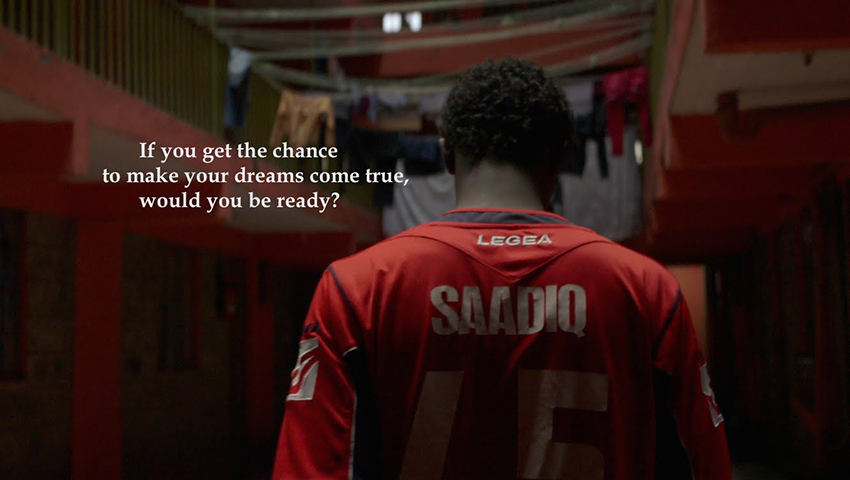 The FIFA World Cup is currently in full swing, so you can be forgiven for going a little sports crazy at the moment. Soccer… oops, I mean football (sorry, Gavin), may be the current obsession of choice for tens of millions around the world, but there's nothing wrong with all that passion spilling over into other sporting disciplines as well. And luckily for you, if you want to know more about your sporting heroes, Showmax has you covered. So whether you're looking to get under the skins of those looking for glory on the football field, or maybe look back in reverence at a legend who left an indelible mark on the history of motorsport, or maybe you just want to know why you love to hate a certain Irish loudmouth with dynamite hands so much, you can find it and more on Showmax.
And we do mean "more", as the local streaming service offers an extensive library of sports-related content that will take you quite some time to get through. Because we're such team players though, we've done the grunt work for you and found some great picks to get you started. So check them out below.
With Christiano Ronaldo currently making headlines with his star performance for Portugal in the World Cup, this in-depth and unfiltered look at the life of arguably the world's best footballer during his 2014-2015 season shows what makes Ronaldo the person, the friend, the family man and the champion that he is.
Set in the golden era of Grand Prix Racing '1' tells the story of a generation of charismatic drivers who raced on the edge, risking their lives during Formula 1's deadliest period, and the men who stood up and changed the sport forever. Narrated by Michael Fassbender, this action-packed, cinematic documentary channels the speed, excitement and abject danger inherent in this most glamorous of sports.
An unforgettable human rights journey born out of civil war and terror, Men in the Arena is the incredible story of Saadiq Mohammed and Sa'ad Hussein, two Somali national soccer team who pursued their dreams in the face of impossible odds, as their inspiring journey took them from their war-torn and impoverished home country to the bright lights of the United States.
He is the planet's fastest person. Yet this only scratches the surface of Usain Bolt, whose character, principles and love have changed the world far beyond the athletics track.
Five weeks. Four tests. Two Nations. One hell of a story. Crossing the Line takes you behind the scenes of Australia's recent controversial tour of South Africa, when three Aussie players – captain Steve Smith, vice-captain David Warner and batsman Cameron Bancroft – were caught red-handed in a ball-tampering scheme that rocked the gentleman's game and captivated the globe.
Despite boasting one of the best footballers in the world right now in Mohamed Salah, Egypt is in the process of crashing out of the World Cup in the first round. The upside though, is that at least they made it. Four years ago though, it was an entirely different but equally emotional story that played out as the Egyptian National Soccer team and coach Bob Bradley, in the wake of one of the most politically tumultuous periods in the country's history, fought with everything they had to just make it to the 2014 FIFA World Cup. They wouldn't make it, but they would create an incredible story with their journey.
CONOR MCGREGOR: NOTORIOUS
As an MMA enthusiast myself, I've followed the rise (and current fall thanks to his bus-attacking legal troubles) of Conor McGregor, a brash Irish fighter whose meteoric rise in the world of mixed martial arts propelled him to becoming one of the most recognized and wealthiest sportsmen on the planet, selling out arenas and making MMA history as he became a champion in two separate divisions in the UFC simultaneously. Not bad for a former plumber's apprentice from a small village outside Dublin.
Filmed over the course of 4 years, Conor McGregor: Notorious is a gripping access-all-areas account of McGregor's personal and professional journey from claiming benefits and living in his mum's spare room with his girlfriend to claiming multiple championship belts and 9-figure pay packets.
Watch these incredible documentaries and more on Showmax. Remember, if you're a DStv Premium subscriber, you get Showmax free. 
Last Updated: June 22, 2018