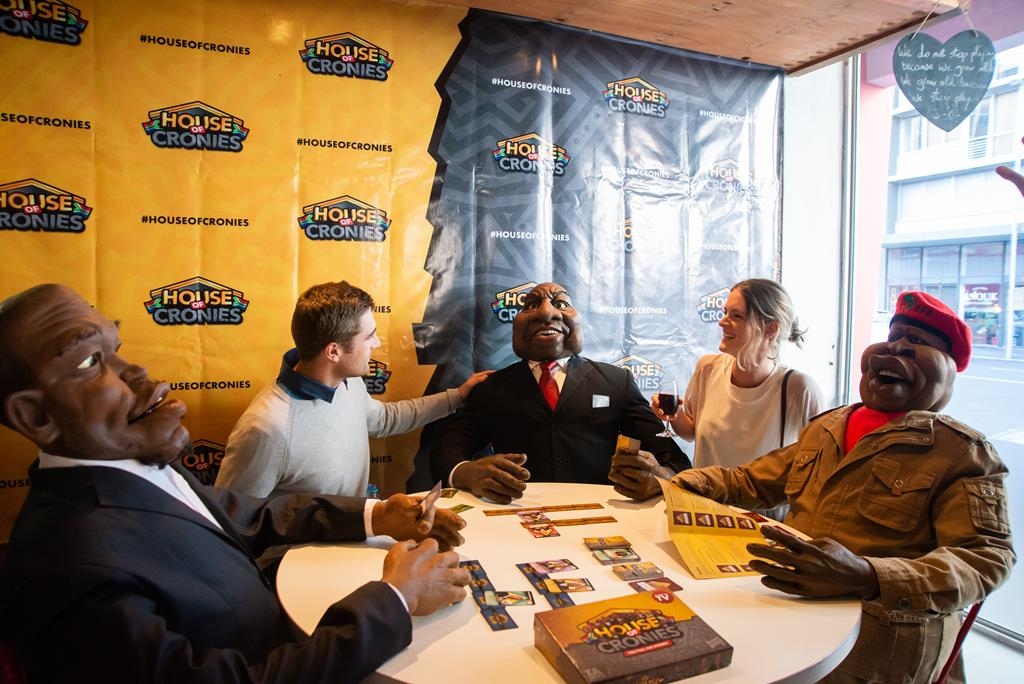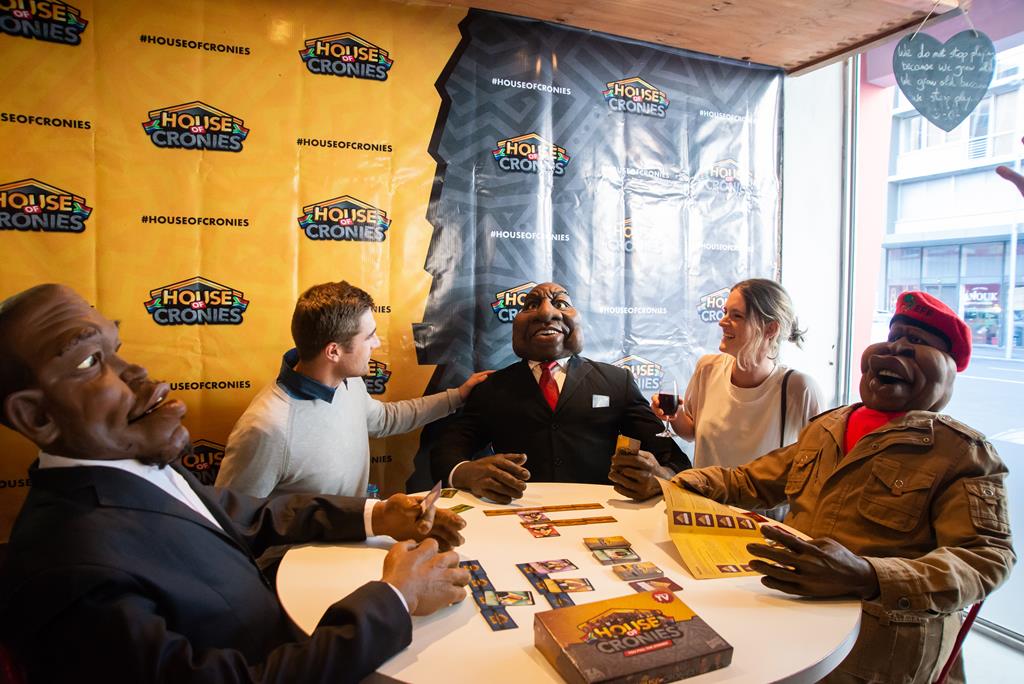 South Africa's board game scene has been one of rapid growth over the past few years and we've gone from seeing very few local board games across a small niche market, to one which sees the hobby entering the mainstream and many emerging local designers starting to appear. It's an encouraging sign that board games are no longer the exclusive domain of geek culture, even though  despite its growing popularity, it's a platform which few big entertainment companies have really jumped on board with.
ZANews, the product of BothWorlds, is a politically inspired puppet show that could be one of the first big companies to make a play in the board game market with House of Cronies (obvious reference to Game of Thrones), which launched nationally on November 1.
Critical Hit got the opportunity to sit down with creator Pierre Cassuto to talk about why ZANews decided to go down the route of making a board game and the culture of board gaming in South Africa.
So where did the idea of creating a board game based on ZANews come from?
It all started with an initial thought around the elections next year. ZANews has been off the air for the past few years and the company let it would be a good idea to do something to try and keep it relevant. It wasn't until a friend, who just so happened to be a big Magic the Gathering fan suggested that the best thing to do is to put the puppets in people's hands and the best way of actually doing that, was in a card game.
However, it's easier said than done and just copying the world's best-selling card game was not enough to create a winning game. House of Cronies had gone through as many as seven different iterations and revisions before landing up on its version that was finally ready to take into production. What started as a deep strategic game, was slowly altered to become more appealing and practical each time, with … following the idea notion of easy to learn and difficult to master. This approach meant that every iteration saw more things taken away from the game than added but ended up with a game that ultimately has a wide appeal.
And speaking of wide appeal, much of the games magic lies in political satire which is always likely to be divisive. However, this too was something which was carefully though through as Pierre and his team wanted to create a game that was supposed to spark positive discussion around politics and not create division: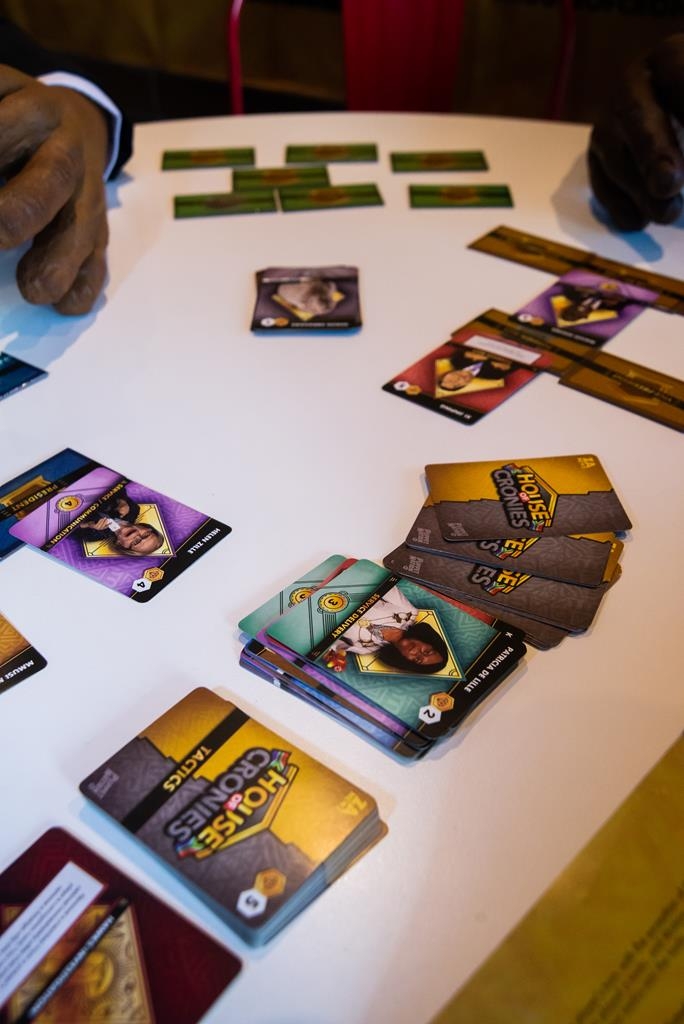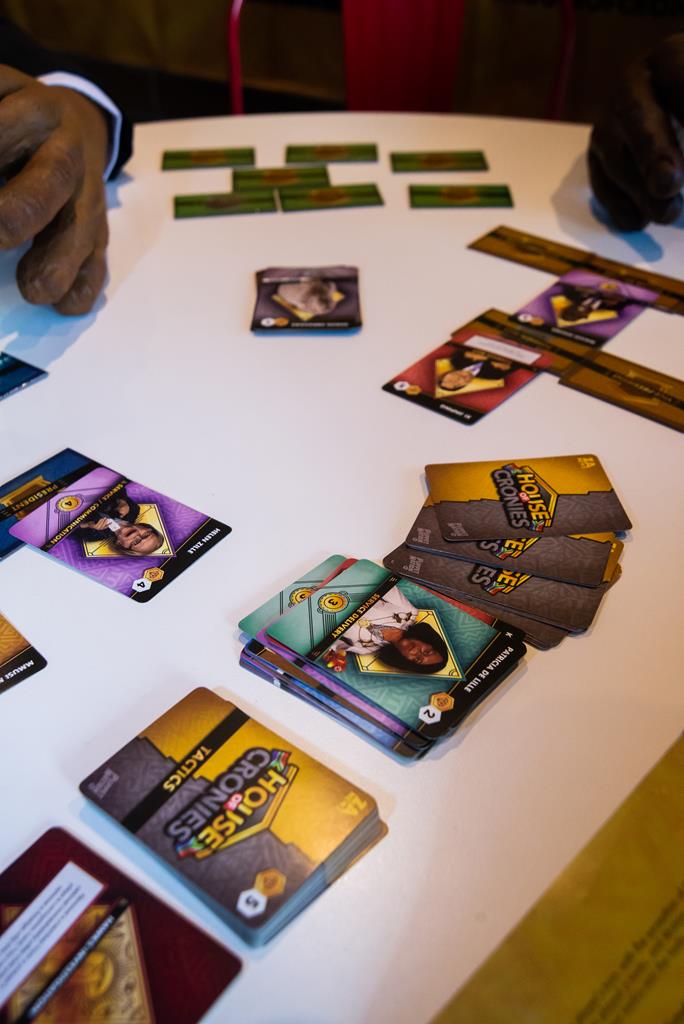 While early concepts had certain people split around political parties, they eventually ended up with an open concept where a person can choose a cabinet of their choice across a wide variety of South African (and some foreign) personalities. It removes any division and opens up some fun concepts where a person now needs to form different alliances across people who may not actually fit in with their political vision – which if you think about, is kind of what politics is about.
Pierre wanted to make sure that despite the games political content, that it wasn't just been satire for the sake of being satire but was aimed towards bringing people together and having positive discussions in the future. While you're unlikely to ever avoid offending someone, Pierre hopes that this game will rather create positive discussions around politics in our country and bring people together rather than separate them along political lines.
House of Cronies was developed over the space of around 18 years, which if you are familiar with the process of board game creation, is actually quite a quick turnaround from concept to production. Part of what allowed him to do this was constantly getting feedback from as many people as possible. Studying an MBA at UCT gave him a wide audience of people to try out the game and he also made an effort to get the game out into the public eye and have people playing it.
After all, if this game is going to be a success, it was going to require people wanting to make it their own and see what works for.
Pierre goes on to share an example about something as simple as having a number displayed on the top right corner versus top left corner was something simple that he could change as a result.
All this is perhaps a lesson to budding board game designers (myself included) who tend to be very coy and private about sharing their games and very closed to criticism when it comes to plying it. Pierre's approach was always about making something that people wanted to play and the best way to do that was lots and lots of playtesting. One of the advantages afforded to him through being a part of such a well recognized brand was that they could easily produce cards that were appealing and recognizable that people wanted to play test with. Another lesson to budding game designers who tend to work off cardboard cut outs, which might make it easy to edit on the fly, but is unlikely to garner too much interest from causal gamers.
However, it also highlights the growing interest in board games in South Africa that Pierre was able to get so much interest and input in the game. After all, this wasn't just fanatical board game geeks who would be willing to try out anything, but mostly casual players who were also willing to give a helping hand. And its not just through playtesting but everything from input on design, marketing to distribution and support that people were willing to provide input on and make the final product a reality.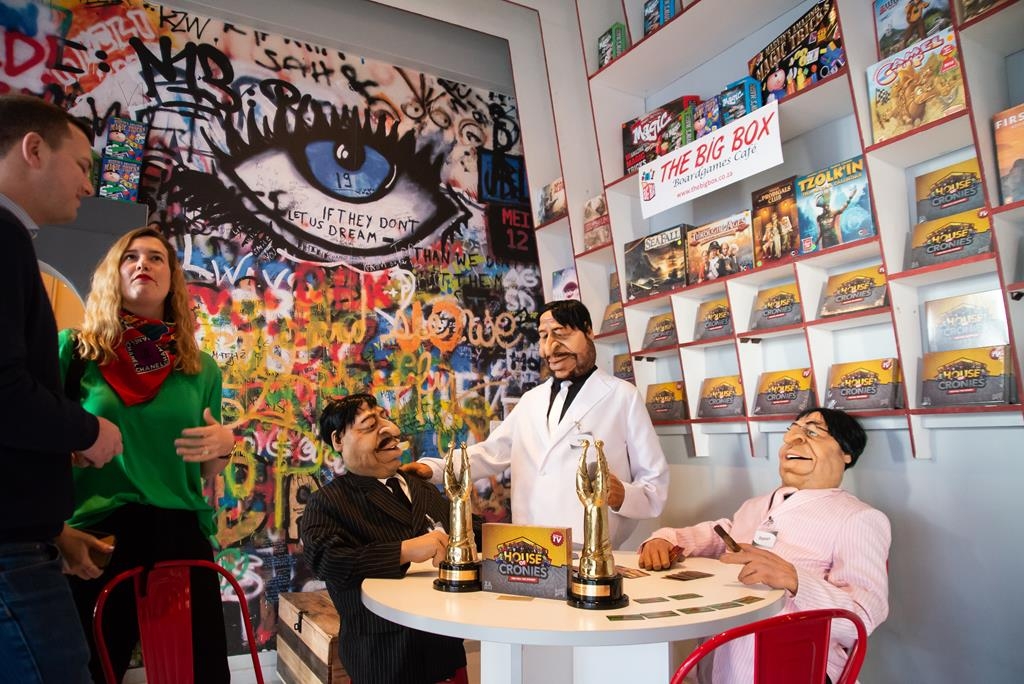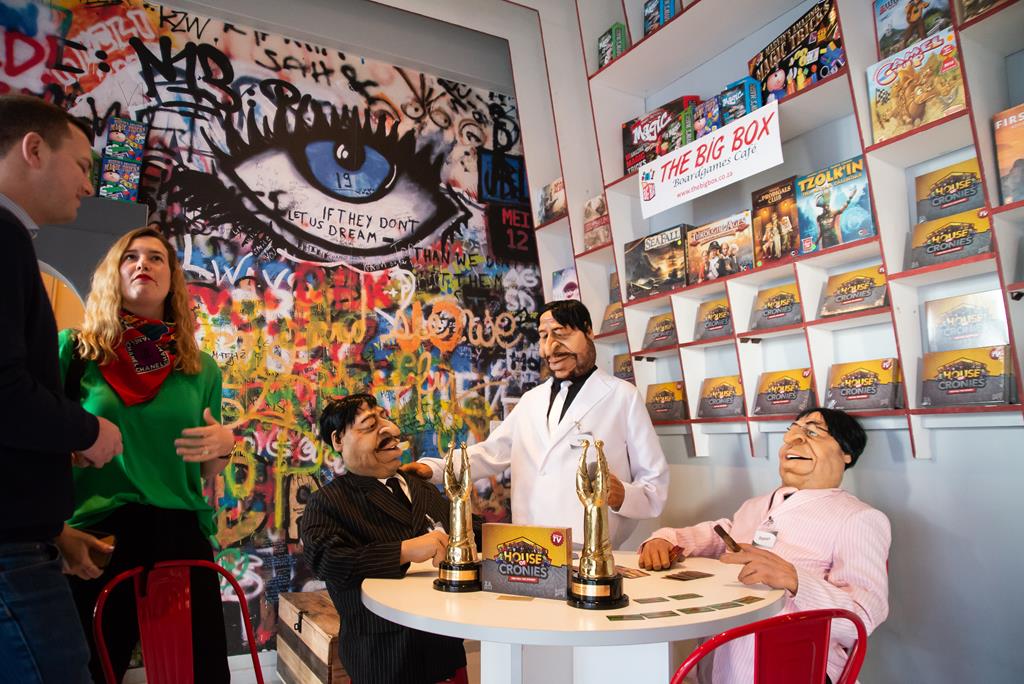 A side note on the South African side is that unfortunately we still have some way to go when it comes to competing with China on the production front. Pierre shared his experience in working with some South African suppliers and Chinese suppliers and how not only could China get in done for less, but that their overall quality and service was of a higher value. Perhaps this is something that the community can grow and improve for the future. Being printed in a foreign country though doesn't take away form the fact this game has a very local flavour and is as uniquely South Africans they come.
In the end the resultant design of the game is one that should appeal to almost every South Africa regardless of their political affiliations. At the heart of House of Cronies is the concept of fun and it certainly should be fun and that it definitely should achieve (look out for our review in the near future).
It wouldn't be a fitting tribute to ZANews throughout some talk about the inspiration for the show in the first place which Pierre was more than happy to divulge on: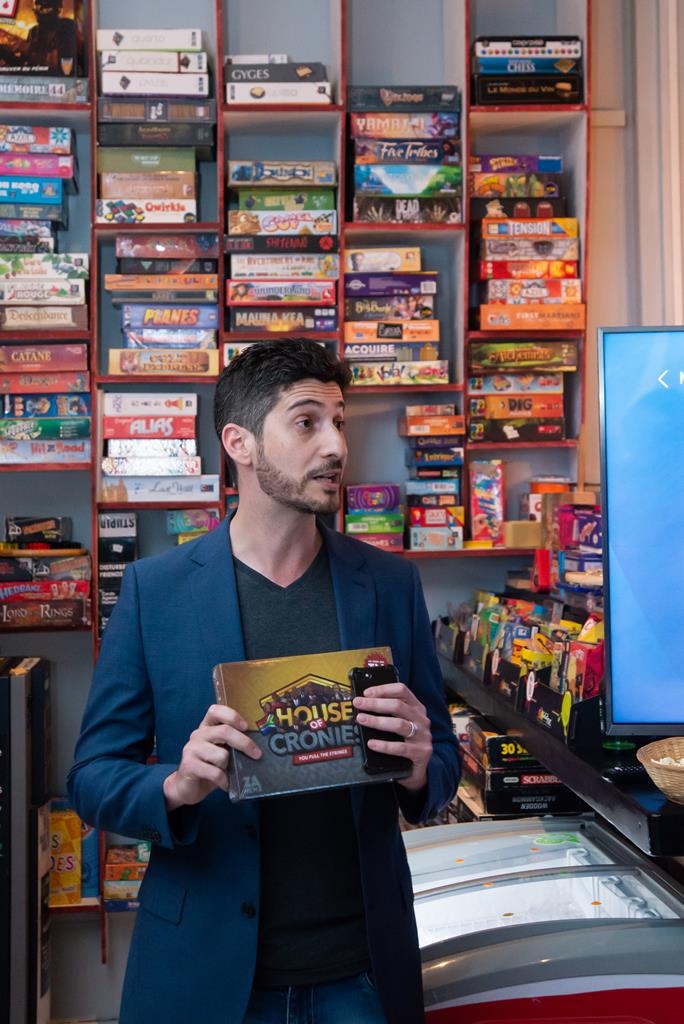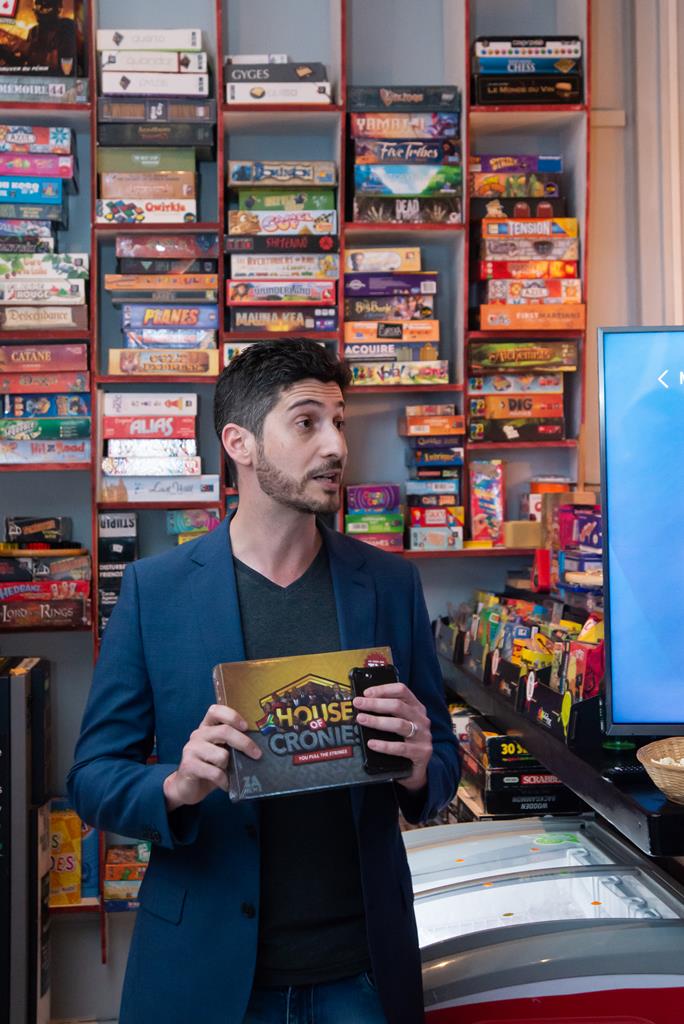 It all started with an initial pilot for the SABC that ended up not working out. However, with some puppets already created, they decided off a skit at a show in Paris where they attracted the attention of Kulula, which brought the team back to South Africa to work on turning it into a web series.
A move that arguably gave them even more freedom to express themselves than what SABC might have allowed – and the rest as they say is history. ZANews may not be running any more as a show, but that doesn't mean the humour is not still as relevant today – if not more so, than it ever was.
What we are left is possibly the biggest board game release on the South African market in a long time. A game that is not only needed to help bring a chuckle and unity to a fractitious nation, but with elections around the corner, the timing couldn't be more perfect for this game to make a massive dent on the local market.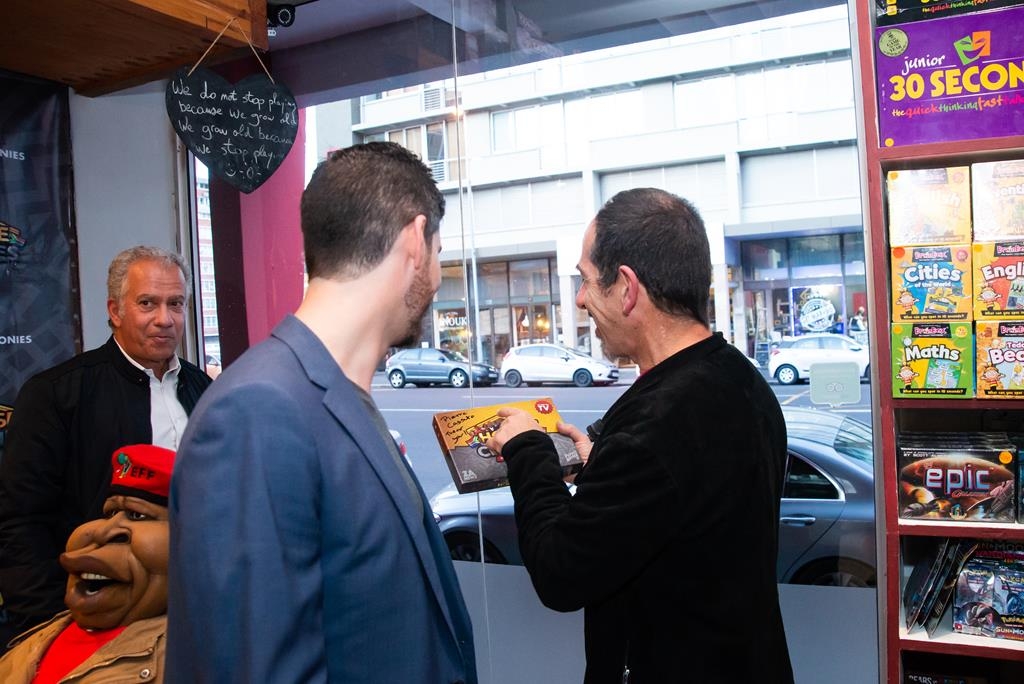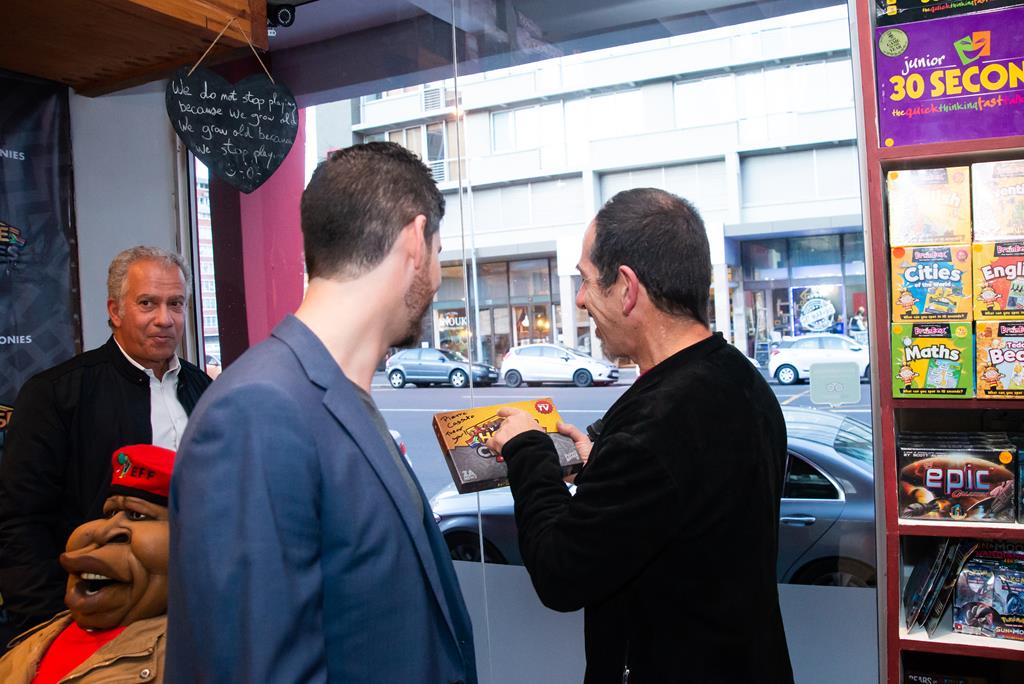 Pierre is a big dreamer though and while he remains conservative about the chances for the game – if it does turn out to be successful, there could definitely be the possibility of further expansion to the game and potential for it to modelled around a more international market too. But let's not get ahead of ourselves and first let's celebrate a new and exciting addition to the South African gaming market.
House of Cronies is coming to a store near here for the low cost of just R390. Not a bad price for a game that could give you and your fiends many hours of fun and laughter. And finally make politics an acceptable topic around the dinner table.
Look out for our thorough review of the new game soon.
Last Updated: November 13, 2018