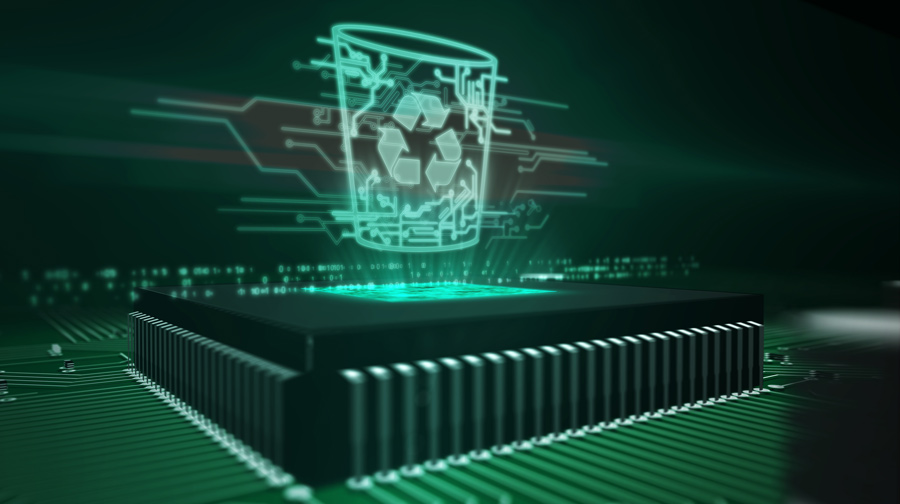 The amount of waste we produce is incredible, and smart waste management technologies are finding new and innovative ways to deal with all of this rubbish. Here are some of the best ones being developed or in use right now. 
Smart Waste Management – What Is It?
This technology makes trash collection easier by cutting down on costs, time, and resources. The smart technology uses real-time data collection to improve efficiency, according to WasteManaged.co.uk. 
We need this kind of technology, because so much of the waste we create can be reused, but only a small percentage actually gets recycled. Smart technology can ensure that we are not wasting so much of our waste. 
8 Smart Waste Management Innovations
Here are some of the ways waste collection is changing:
1. Smart Trash Receptacles
While the majority of people do not sort their trash so that it can be easily recycled, the smart waste bin can do that for them. These bins utilize artificial technology to place trash into the right compartments.
2. Level of Waste Sensors
Efficiency in waste management means only sending out trash collection services when they are needed. By using waste level sensors for dumpsters and bins, collection services are able to determine when they actually need to dump those receptacles. This eliminates unnecessary trips and saves on fuel and other resources.
3. Robotic Recyclers
Many waste services have trouble keeping up with the demands of recycling, especially with the minimal staff they often have available. So, recycling robots that use artificial intelligence can take their place and fill out the workforce, doing the work that needs to be done. They can identify which materials can be recycled and which ones can be disposed of, saving time and money for waste management services.
4. Waste Weighing
Similar to the waste level sensors, waste weighing technology is being used in garbage trucks to determine when the trucks need to be emptied. This gives the drivers accurate information to work with and minimizes unnecessary trips.
5. Technologically Advanced Waste Pipes
Waste management methods need to change with the population. As the population of a large city increases, the waste management services may implement pneumatic waste pipes to collect and send garbage where it needs to go, according to QZ.com. This drastically reduces costs and resources for the city.
6. Solar Compactors
Solar powered trash compactors are already in use in some areas, and they compress trash automatically, powered by the sun to minimize costs.
7. Electronic Waste Booths
Recycling kiosks for e-waste are helping some cities to cut down on harmful waste products being placed in regular waste receptacles, and making it easy for people to dispose of their tablets and smartphones properly, says Epa. These kiosks can even give out cash for electronics. 
8. Recycling Made Easy with Apps
There are several apps available that will help people determine what waste can be recycled and where they should take it for their area. This saves precious resources and ensures recyclable materials are not wasted.
Last Updated: February 3, 2023