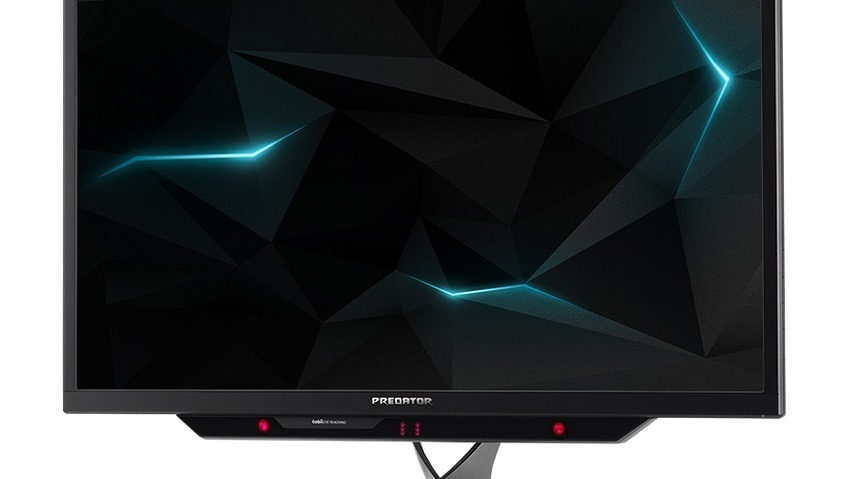 While HDR might be becoming a more common feature of televisions, it's still a rather niche feature in the world of gaming monitors. Gaming on PC is slowly rearing its head towards HDR technology but is still far more concerned with high refresh rates at even high resolutions. Acer's new Predator X27 is the no-compromise, best of both worlds monitor then, bundling in HDR, Nvidia's G-Sync and a staggering 144Hz at 4K.
Higher resolution 4K monitors are plentiful, but there aren't that many out there that can boast a refresh rate this high. The X27 makes use of that and G-Sync to provide a smooth experience for all of your games – even the ones not hitting the peak refresh possible. G-Sync (although still very premium) works like a charm in these situations. It eliminates screen tearing almost completely while making games seem smoother than they are. Couple that with Nvidia's Ultra Low Motion Blur (ULMB) technology, and you've got an entirely fresh new way to experience your games.
That's before you've even dipped into the X27's HDR, which takes a few hints from Samsung. The X27 will use Quantum Dot technology to help bring colour to life in a way that normal panels just can't compete with, while including 384 individually lit LED zones. That's important for HDR content, which will adjust the brightness of these zones to help produce deeper blacks and brighter whites. There might not be overwhelming support for it yet, but it's a solid future-proof feature.
In addition to the X27, Acer also revealed a new curved monitor, the Z271UV. It drops the resolution down to 1440p and ditches the HDR technology, but retains Nvidia's G-Sync and ULMB. It can also be "overclocked" to a refresh rate of 165Hz – in case you really need that extra 21 frames per second. Both monitors will also come stock with Tobii eye-tracking, which seems to be sneaking into more and more products thanks to its great performance.
Acer hasn't yet revealed pricing for either monitor, but don't expect them to fall anywhere close to cheap.
Last Updated: April 28, 2017