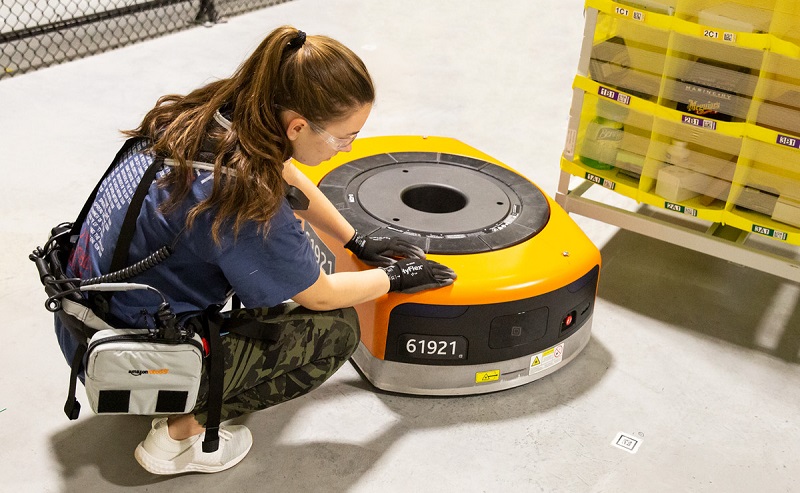 If you thought the objective of robots would be to take out the human race you would be wrong. They are first aiming to take away our jobs and then eliminate us in the process. I think. Their sentient A.I. is probably reading this as we speak and changing that strategy on the fly.  So, as humans we need to learn to play nice with our robots and perhaps more importantly, ensure the robots can play nice with us in return. Amazon has just unveiled a new utility belt or "Robotic Tech Vest" as they call it which is designed to ensure that the humans and over 100 000 robots that they have in their different warehouses all play nice with each.
Amazon takes its robotics quite seriously and as a result uses a variety of robots to work through shelves and carry items more efficiently than humans would be able to. Obviously though with robots moving about quite freely on the floors, there is always the opportunity for accidents when there human counterparts get it in the way or the robots need to just let off some team and doing all of the heavy lifting.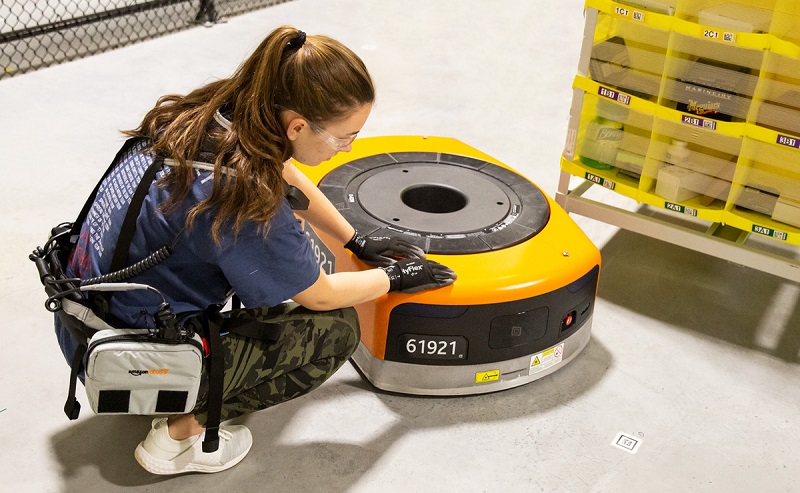 So, a solution that has been devised by the company is a vest which essentially alerts the robots as to their presence so that when they are planning their optimal movement paths they can take the vicinity of their human counterparts into account and ensure they avoid them entirely. Or secret line then up to target the most optimum kill. Time will tell.
Amazon's VP of robotics, Brad Porter spoke to Tech Crunch about the new technology and the value it offers to the factory workers moving forward:
In the past, associates would mark out the grid of cells where they would be working in order to enable the robotic traffic planner to smartly route around that region. What the vest allows the robots to do is detect the human from farther away and smartly update its travel plan to steer clear without the need for the associate to explicitly mark out those zones.
It's a good idea, because in a high traffic and speedy environment of warehouses, accidents are likely to happen and can happen fast and any tool that helps make robots more aware and able to avoid these collisions is certainly helpfully. Of course that doesn't prevent humans from making said mistakes and walking into each other. Though perhaps that is the ultimate robot strategy in the long run – wait for the humans to take themselves out and then seize the initiative.
Last Updated: January 22, 2019