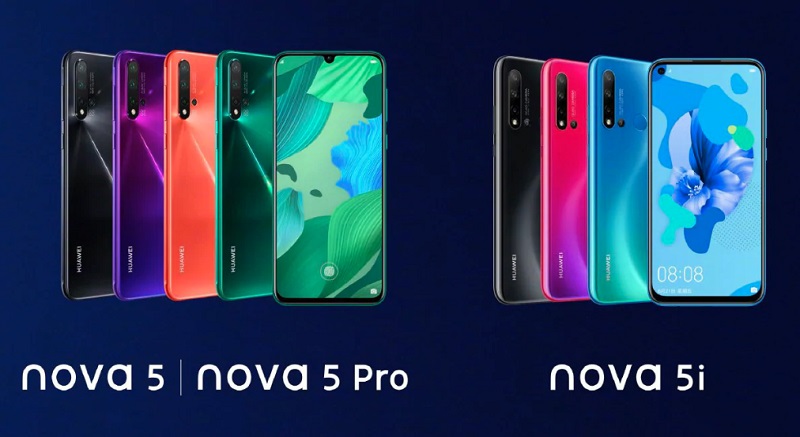 With Huawei facing continued pressure from the US government which has seen multiple US companies drop their support for the company, the next few months will be vital to the survival of the company to see how they respond and recover expected the financial losses and what future devices they intend to come out with. While we know they are hard at work on a new OS of their own, the company's problems extend beyond software, as they have also lost the support of US chipsets as well.
And while the company is unsurprisingly being quiet on the international front with regards to their strategy, we can look to their home base of China to see exactly what their potential future could look like as the company has according to GizmoChina, announced three new devices for the Chinese market, Nova 5, Nova 5 Pro, and Nova 5i.
Interestingly all these devices are making use of a new 7nm Kirin 810 chipset, which is similar to the Kirin 980 processors that Huawei has utilised on its P30 Pro and Mate 20 devices, also feature 8 cores, but with two of the high-performance cores replaced with energy-efficient small cores. The Kirin processors, while manufactured by Huawei subsidiary HiSilicon, are based off an ARM-designed chipset, which shows the company is still working with them in the interim, though this could be the last Kirin chipset we see from the company in the foreseeable future.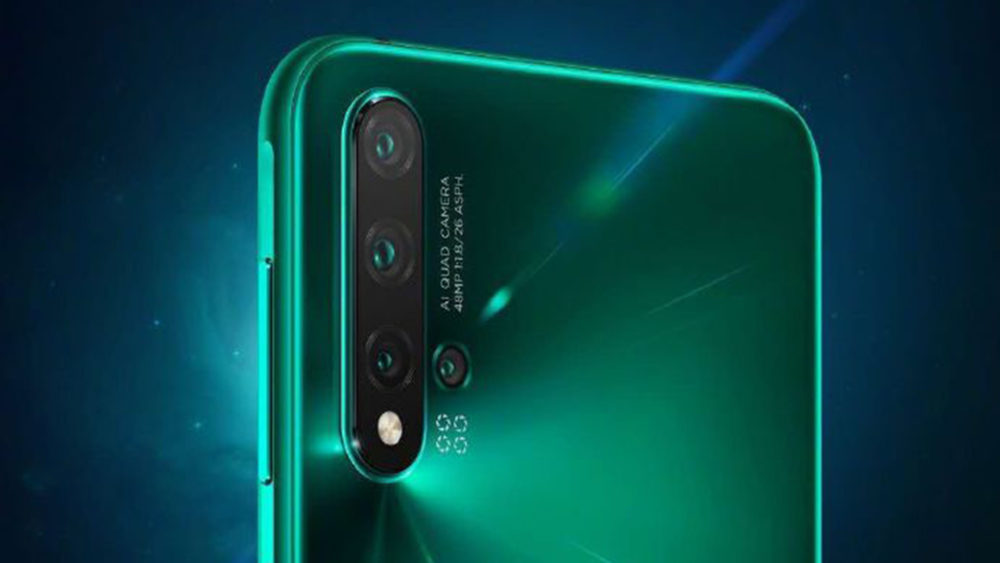 The Nova 5 and the more expensive Nova 5 Pro are two very similar devices. Each has a 6.39-inch OLED display with a small waterdrop notch, a quad-camera array on the rear consisting of a 48-megapixel primary sensor, 16-megapixel ultrawide sensor, 2-megapixel depth sensor, and a 2-megapixel macro sensor. They both have 3,500 mAh batteries, USB-C charging ports, in-display fingerprint scanners, and headphone jacks. Interestingly, both handsets also come with microSD card readers despite uncertainty around Huawei's membership of the SD Association. The only differences between the two come in the form of RAM and memory with the Nova 5 having 6GB of RAM and 128GB of storage, while the Nova 5 Pro 8GB of RAM with up to 256GB of storage.
At the bottom of the line-up is the Nova 5i. Rather than a notch, this phone has a hole-punch display, with a slower Kiri 710 processor. While it keeps the quad-camera array on its rear, it drops the resolution down to 24 megapixels for its main sensor, and 8 megapixels for its ultrawide camera, and it has an LCD rather than an OLED screen.
So, I guess, the initial answer to what Huawei has in store of the future is more of the same The company seems to be leveraging the most of their current legal agreements to get their new devices out before they can no longer use certain chipsets, though it still does raise questions for future support on them.
There are no immediate plans for Huawei to release these phones outside of China for now though with the company possibly waiting to see how some of the ongoing issues play out before deciding on which markets to launch their new devices to and exactly what software and hardware configurations can be supported. Guess we will need to wait longer before really seeing what the company has to offer in the future and whether their devices remain a good long-term investment for users or not.
Last Updated: June 24, 2019