Ultra HD monitors are increasing exponentially more ubiquitous – but they're still frightfully expensive things. The reason for that is that most of them are still very much on the higher end of things, employing bleeding edge IPS (In-plane Switching) panels to allow for incredible colour reproduction and obtuse viewing angles.
Not everyone can afford that sort of thing though, so we've seen the introduction of a number of more budget-conscious TN (Twisted nematic) ones that are significantly less expensive, sacrificing superlative colour reproduction for the sake of faster input and a healthier bank balance. Not especially long ago, I reviewed one such monitor; Asus' PB287Q, a 28 inch budget 4K monitor that impressed me more than it rightfully should have.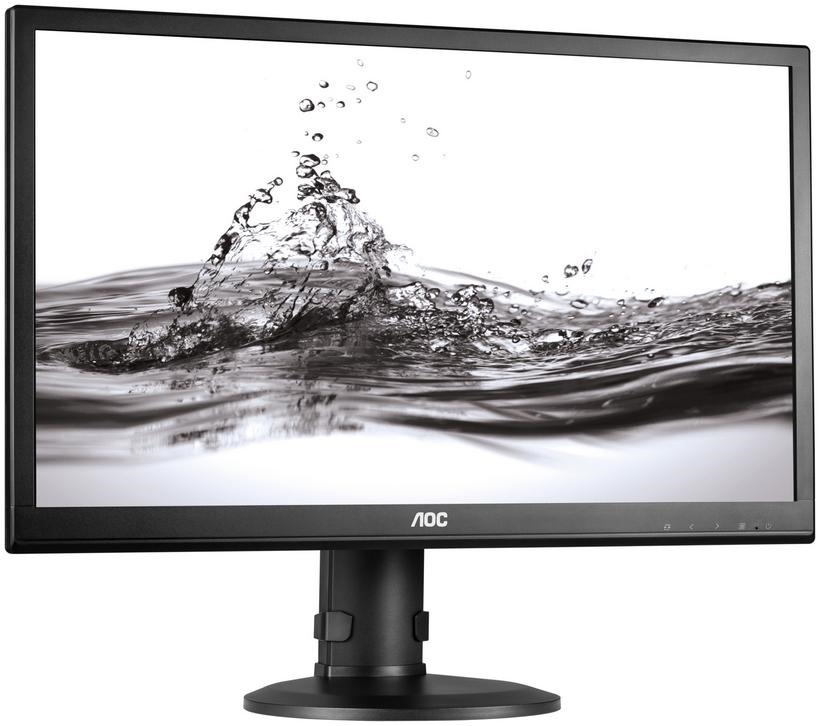 I've now spent a few weeks with a competing product that fits in to a similar price category, with similar specs. As such, it brings with it similar compliments and complaints. This time, we're looking at AOC's U2868PQU. Released a little after ASUS' budget 4K monitor, this one boasts a few more forward thinking features that make it the better option in my opinion.
Let's starts with the aesthetics of the thing. The 28" panel is housed in a simple matte black frame that's as plain as can be, really. The monitor rests on a circular, lazy-Susan styled base that allows for easy swivelling, has an arm that allows you to raise or lower the display to your needs, and, like the Asus one, allows for 90 degree portrait orientation, making it perfect for those old vertical shoot-em-ups, should that be your cup of tea. It's plain but functional, avoiding the pitfalls of some lower priced electronics that end up looking gaudy and cheap.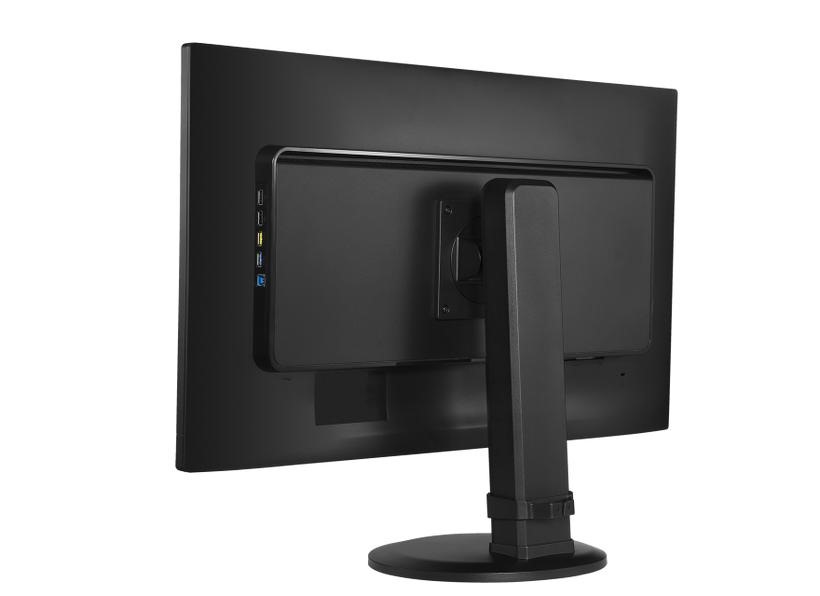 It's got a host of connectivity options – in some ways more than the ASUS equivalent, and lacking in others. Where that one had two MHL-compliant HDMI 1.4 ports, this one only has the one, which can be an issue if you're the sort to attach multiple devices to the screen. It makes up for that with a DVI port, a VGA one, and of course, the very necessary DisplayPort; this one set as standard to 1.2. The relative lack of HDMI ports shouldn't be too much of an issue of course, because if you're going to use 4K, you'd best make sure you have a PC capable of outputting via DisplayPort, lest you want your desktop to chug along at 30Hz, which is terribly unpleasant.
Joining the display input ports are two audio ones; 3.5mm stereo inputs and outputs for you to connect headphones or external speakers, which you'll want to do as the included, built in speakers are on the tinny side. The unit also functions as a USB hub, giving you two USB 2.0 ports and two high-speed USB 3.0 ones.
Set up with the right cables from the right outputs though, and 4K is a dream, with so much desktop real estate that the multitasker in you will wonder how you ever lived without it (There's so much room for activities!). Windows 8 and Windows 10 do some exceptional display scaling, so you'll seldom have to squint at minute text within Windows itself. Some third party software fares a little worse.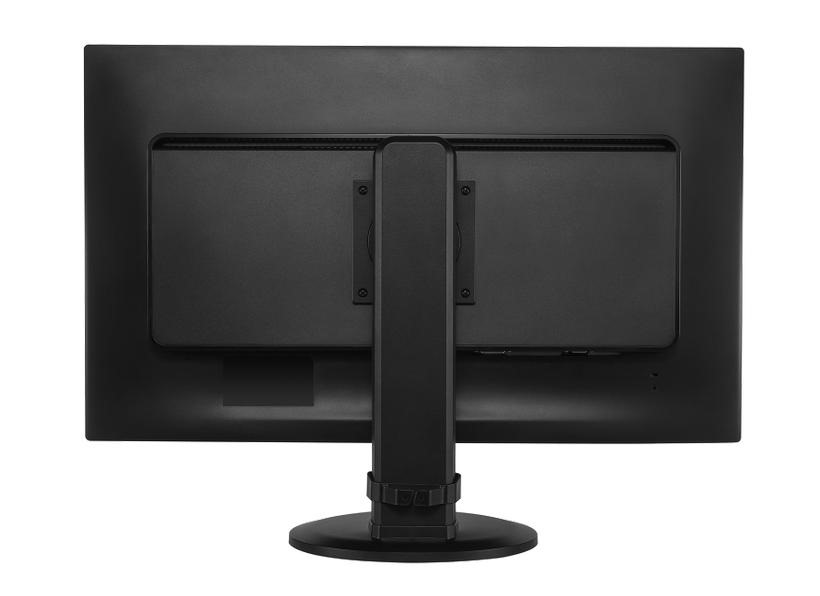 4K images and video are actually rather nice on the monitor, and the colour reproduction is far better than I would have imagined on any TN-based panel, and according to DisplayMate you'll get very nearly 95% of the full sRGB colour gamut, which is really rather exceptional for a panel in this price range. Blacks can sometimes appear a little greyer than they should but a little tweaking and it's honestly not even an issue. Still, everything I watched and looked at for testing was crisp and clear in 4K.
The viewing angles aren't terrible either. There's some colour shifting at around 60 degrees, and the brightness is appalling if you're looking up at the monitor, but this is true of just about every TN panel so can hardly be levied as much of a complaint here. There does also seem to be a small, but perceptible bit of input lag. It's hardly enough to be a bother, unless twitch-based shooters are your favour.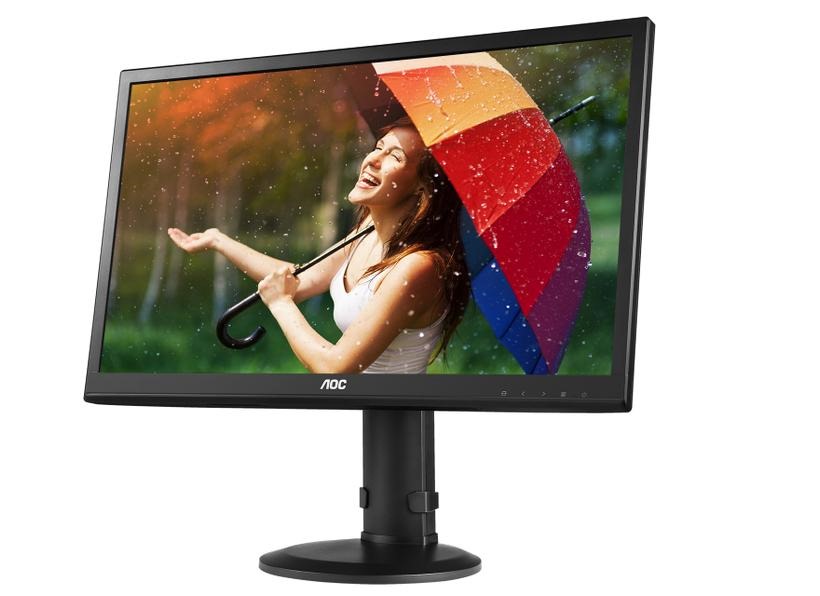 When I initially set the monitor up and ran tests at 1080p, I was disappointed in the scaling; colours were washed out and the image was fuzzier than I would have liked. It seems to be an issue with my display output more than the monitor itself though, because connecting the PlayStation 4 to the monitor made those fears dissipate. While there was indeed still a bit of pixilation to be seen, it's natural and expected given how much stretching is necessary. Also, if you're buying a 4K monitor for the sole purpose of hooking up 1080p devices, you're probably in need of an intervention.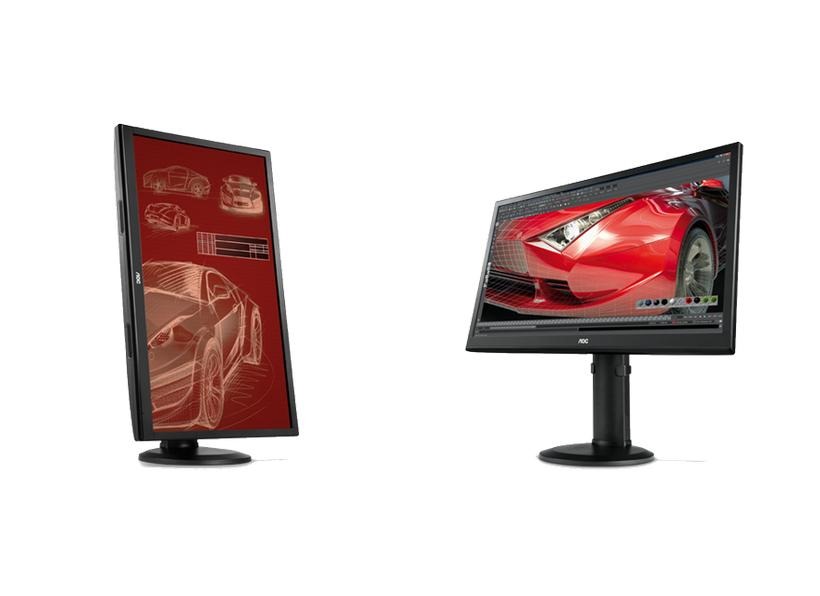 Local, South African pricing seems to be on the higher side, with the monitor retailing in the region of R9000 which is higher than it ought to be, seeing as it's now available for the equivalent of around R5000 to those in the US and UK.
| | |
| --- | --- |
| Screen size | 28in |
| Resolution | 3,840×2,160 |
| Screen technology | TN |
| Contrast ratio | 1000:1 |
| Brightness | 300cd/m2 |
| Response time | 1ms |
| Response time type | grey-to-grey |
| Horizontal viewing angle | 170 |
| Vertical viewing angle | 160 |
| Screen depth | 18mm |
| Base (WxD) | 245x240mm |
| Screen elevation | 45-175mm |
| Portrait mode | Yes |
| Internal speaker (power) | Yes (3W) |
| Detachable cables | Yes |
| USB hub | 2-port USB2, 2-port USB3 |
| Integrated power supply | Yes |
| Video inputs | DisplayPort, DVI, HDMI, VGA |
| Audio inputs | 3.5mm audio input |
Last Updated: September 28, 2015
AOC U2868PQU UHD

For its price, it's a rather capable screen, and one that I have very little trouble recommending, especially if you can pick it up for a decent price. It offers better colour reproduction that most other "budget" 4K screens and whatever issues it does have – like its less than stellar viewing angles – are a necessary product of the technology behind it, rather than design flaws.