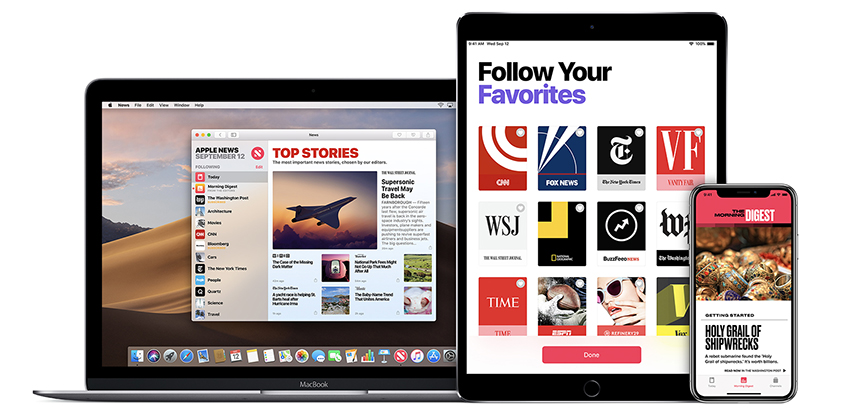 Taking a step away from products for a moment, Apple is getting ready to launch Apple News; the first new development from the tech giant for 2019.
While Apple is known for hosting launch events in late March, expected hardware debuts such as the next generation of Airpods, and the new iPad Mini, will most likely not be showcased.
Though not set in stone, expect a subscription to Apple News to cost around $10 a month, the same subscription rate as Apple Music.
But there may still obstacles leading up to the service's launch. According to the Wall Street Journal, publishers such as the Washington Post and the New York Times are not happy with Apple's proposed cut of the service's takings. They want "about half" of the total revenue, with the rest being divided up between publishers according to how much time people spend reading each of their publications. This is a much higher portion than the usual 30% cut that Apple takes during the first year of a subscription, as well as the 15% following that first year. Apple also reportedly wants publishers to commit to an minimum agreement of one year, preventing them from backing out of the service. Responses to that condition have been mixed.
The service comes at a time when Apple to looking to strengthen its service capabilities in the face of decreased sales numbers, particularly in the case of the iPhone. How Apple News will be received, as well as Apple TV at a time when everyone has their own streaming service going, is anyone's guess.
Last Updated: February 13, 2019