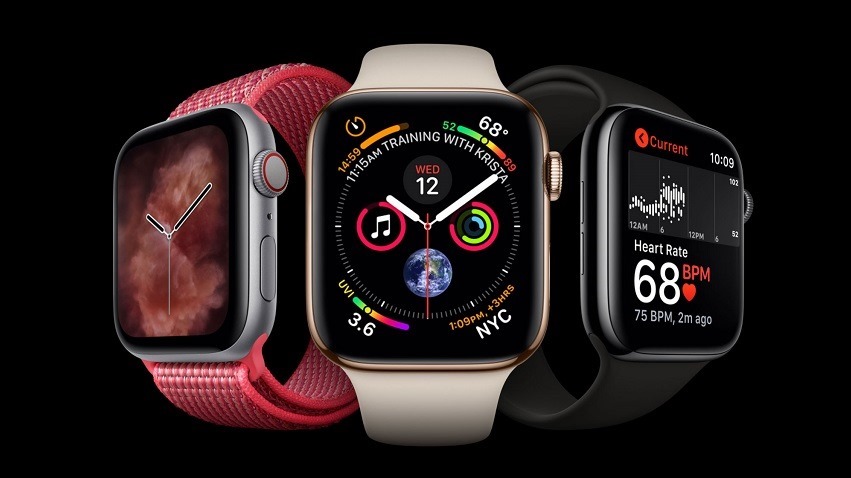 Whenever someone glances at my Apple Watch, the first thing that usually follows is a questions. "What does it do that my phone can't already do faster?", which is typically followed by a sigh and regret after I launch into a laudry list of features and things I simply can't imagine living without on my Apple Watch anymore. Ever since the Series 2, which introduced waterproofing for swimming workout tracking and in-built GPS for phoneless runs, I've considered the Apple Watch pretty essential for fitness reasons. But it's a formula that wasn't without faults, and still needed a push in the right direction to garner even wider mainstream appeal. The iterative Series 3 didn't do that, but the new Series 4 just might.
The largest difference between the Series 2 and Series 3 Apple Watch was the inclusion of LTE support. That means making calls, sending texts and, more importantly, contacting emergency services in a pinch didn't require a phone connection. That's really nifty, even if it's still not supported locally thanks to eSIM support not really taking off here yet. But when most people talk about their Apple Watch, they're talking about fitness. And in that regard, they're talking about things like heart-rate monitoring and software capabilities to measure irregularities in those readings. Readings that themselves weren't that accurate to begin with.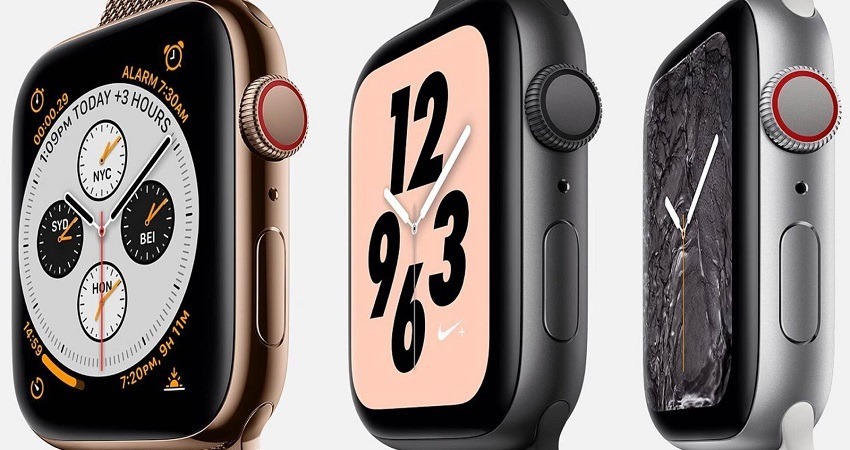 The Apple Watch Series 4 fixes that in a big way. It no longer depends on a singular optical approach to heart rate readings, which would use bright lights on the back of the Watch to measure the flow of blood on your wrist. This meant that movements of the wrist, like when you're exercising, lead to inaccurate readings. To fix this Apple has replaced a ring on the back of the Apple Watch 4 with ceramic, previously exclusive to the ridiculously expensive (and not out of production) Apple Watch Edition. This ceramic rings allows the Apple Watch to measure electrical signals sent out by the heart to the rest of the body, increasing the accuracy of readings dramatically.
It also means the new Apple Watch Series 4 can do new tricks. It can perform an ECG, or electrocardiogram, right on your wrist, which can give information on cholesterol build up, irregular heart rhythms and more to warn of your symptoms of a heart attack. The information can be stored securely on Apple Health Kit and printed out into PDFs to show doctors on a check-up, saving you a trip to the ER to get hooked up to the very same machine for the same readings. An improved accelerometer also aids in better motion tracking for exercises, but also allows the watch to detect when you might have taken a nasty fall. It will contact emergency services if it detects you're immobile, which can be life-saving in certain instances.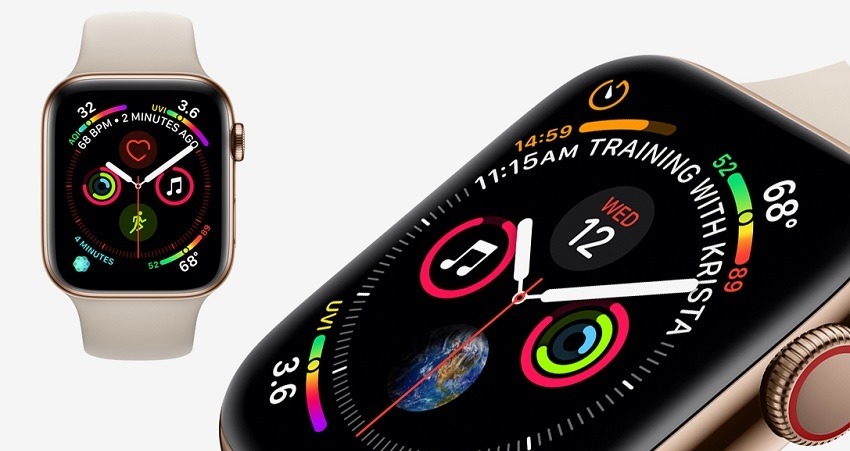 Beyond that, the Apple Watch Series 4 improves in less life crucial ways, but more technologically fancy ones. The sizes have change, with the previous 38mm and 42mm display shifting over to 40mm and 44mm respectively (and no, this does not mean you need to change your collection of watch bands). The size bump is to accommodate the new display, which reduces bezel sizes and pushes the OLED display to the limit. It's around 30% more screen space than previous versions, which allows for more complex watch faces that show more information at a glance. All of this without reducing battery life, even with the new 64-bit processor powering all these new sensors and screen displays.
The Apple Watch Series 4 isn't a flashier upgrade that dramatically changes what the most popular watch (that's watch period, not even just smartwatches) on the planet, and you'll probably struggle to tell the difference at a glance. But it's medical, emergency and fitness focused improvements are what I'd want to see from a device that sits on my wrist all day. I don't need another way for me to glance at Twitter notifications or make a phone call. A smartwatch needs to enrich my life in ways that my phone can't, and that's exactly what the Series 4 is promising right now. It's out locally on September 28th.
Last Updated: September 13, 2018