About 2 months ago there were rumours in the local South African gaming market that the world renowned eSports headset brand, Astro, were going to be arriving soon. And lo and behold here they are.
The Astro brand is being brought in by Megarom and at the time of writing the only know retailer for them is Evopoints. So let's start at the end and point out the big fat elephant in the room. The A50 Wireless Headset currently retails for R4499. Let that sink in, Four thousand five hundred rand just for a headset.
R4499
If you don't care about the ability to hear what sort of floor the opponent is running on then this headset isn't for you. If you don't need to hear exactly which direction that last jump thrust sound came from then this headset isn't for you. If you are just looking for a solid headset that gives you great sound for Fallout 4 then this headset isn't for you.
If you have dreams of being the number 1 eSports player in your town, province, country or continent. Then this probably is the headset for you.
It's nigh on impossible to explain not only the quality, but the sheer quantity of the sound that these headsets push out.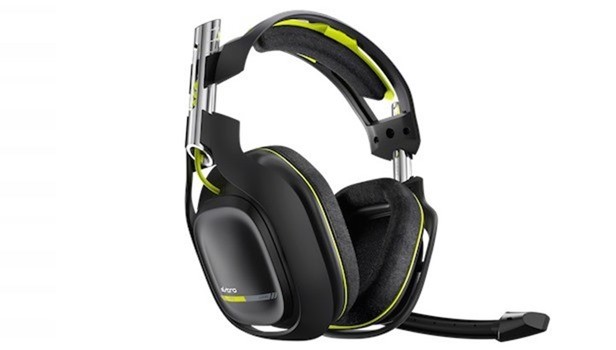 Most of my time with these headsets was spent on Call of Duty Black Ops 3 and anyone who claims the audio in this game isn't up to scratch has obviously not heard it properly. I had previously heard the fact that your shoes made snow crunch when running and that the run down buildings floors sounded like wood but I had never noticed the difference between other floors and walls.
The ability to hear exactly where an opponent was depending on the direction and volume of an opponent's movement or shot is a total game changer and being able to hear where the guy is using a launcher to take out my UAV from has saved my Counter UAV on numerous occasions this weekend.
In short if you are looking for what is probably the best audio quality headset for eSports then you are going to be hard-pressed to find anything better than the Astro A50 wireless headset.
What's in the Box?
So now that we've gotten past the point that if you can afford it, and you need them –  then you are going to want to get them. So what do you get if you fork out the cash for them?
A50 Wireless Headset
Sleek TXD Mixamp
Optical Cable
USB Cable to connect to Console/PC
USB Cable to charge Headset
Headset stand
Xbox One Mic adaptor (in Xbox version)
The Mixamp is the little box of magic that makes it all happen.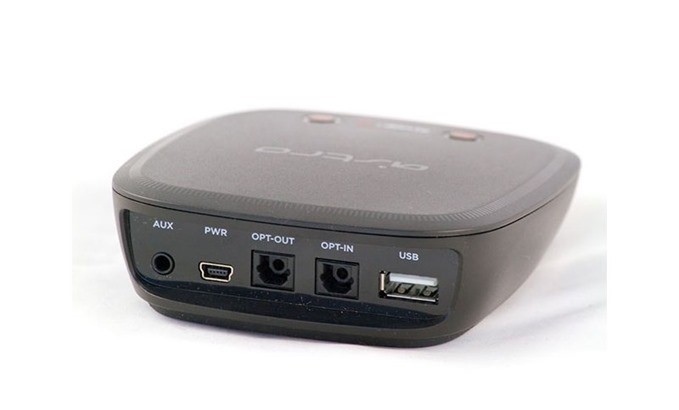 As you can see above the little box comes with an Aux port, power in, USB port which can be used to recharge the headset and an optical in and out. On top there are 2 buttons, a power button and another one to enable Dolby surround sound. The little amp fits perfectly on the bottom of the headset stand.
The setup is simple, plug the Optical cable into the console or PC and then into the amp and turn it on. It's so simple even Darryn could do it.
The one other nifty thing about these headsets is the dual volume control built into the right headset. You push down on the left hand side of the cup to change Voice volume and the right for Game volume.. Check the image below to clear that up.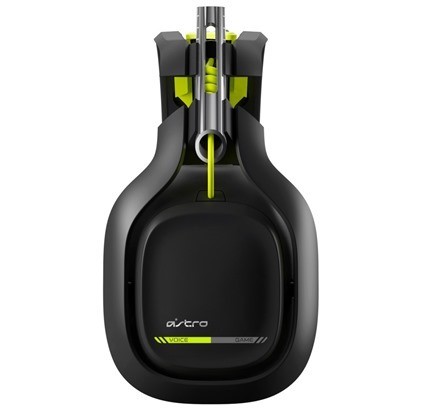 So that's it! It's a good headset, and you should go buy it…
Oh no wait, there are some issues that I'd be remiss to not point out.
First up this headset stand is terrible. There really is no other way to put this. It comes in three parts and according to the manual once it is assembled you can't take it apart again. Which is true for the base, even though it doesn't appear to fit properly. However the top part just won't clip in nicely. I can make it stay but it doesn't look great and still comes apart.  It's functional, but for something that costs R4500 it should be more than functional.
And then there is the charging. Again for something that you are going to spend so much money on I would really expect some sort of induction charging through the stand instead of a little USB cable; it just feels a little cheap.
And then you have the audio controls on the right ear cup which for some reason I simply can't use easily, each time I try it takes me a good few seconds to try and find the stupid wheel to turn it. None of the above would make me not recommend buying them but it just feels like a bit of a let down that such simple things haven't had the same attention paid to them as the audio quality itself.
There have been some concerns that the A50 are heavy but in my experience whilst they are obviously heavier than a wired headset the band and cups are padded enough to negate that issue. My only concern is that they aren't tight on your head so if you are the sort who swings their heads around while gaming it could be a problem. It is also a problem that you are swinging your head around while gaming, and you should probably have that seen to.
Last Updated: December 7, 2015
Astro A50 Wireless Headset

The gameplay audio quality is the most incredible and immersive audio I've ever experienced and I cannot recommend that enough. But the cost plus the small issues do leave a bitter taste in my mouth.