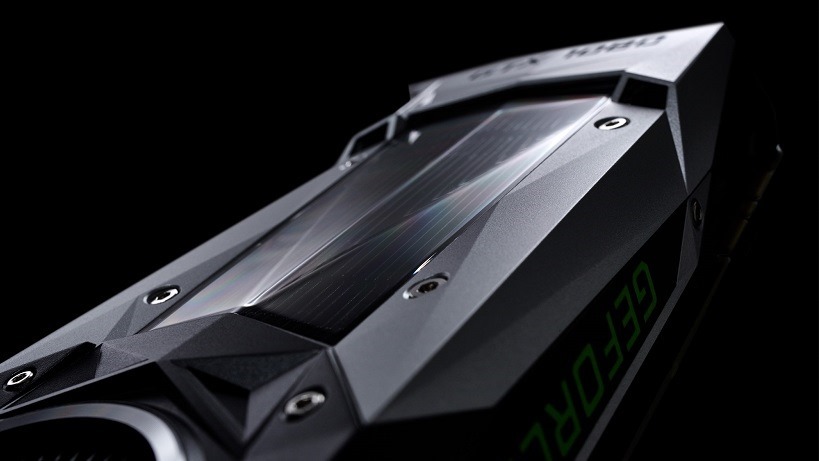 The GTX 1080 is hitting shelves this Friday, but sadly in only one flavour. The anticipated entry into consumer Pascal cards is coming exclusively from Nvidia for the first wave, with the more expensive Founders Edition looking likely to be the only card on sale for a considerable time. The likes of ASUS and Gigabyte (as well as many other manufacturers) are expected to launch their own cards with custom cooling in the weeks to follow, which means it's time for some tasty teasers.
Gigabyte actually kick things off early, and right now they're the only ones mentioning June as a possible release date for both their GTX 1080 and 1070. The company teased their cooler design on Twitter earlier this month, with the 3X Windforce design looking likely for the adoption. Gigabyte is also going to be developing custom PCBs for better overclocking performance, and are supposedly going to be making the full reveal at Computex next week.
Something is right around the corner 🙂#XtremeGaming pic.twitter.com/qAqEalByZc

— GIGABYTE USA (@GIGABYTE_USA) 9 May 2016

ASUS might have only really signaled their intent last night, but out of everyone they're the company I'm most excited to see tinker with the GTX 1080. I've trusted ASUS designs for years now, and it seems the Pascal range is going to be allowing them to introduce a new line of their ever popular DirectCU coolers. This design seems to be carrying with it RGB lighting, with strips running down the three fan strong face. Of course, there should be custom PCBs too, and in general ASUS cards have overclocked nicely in the past.
ROG fans, something real big is coming soon. Can you guess what it is? pic.twitter.com/l2taC3p6IM
— ASUS ROG (@ASUS_ROG) 22 May 2016
What does this matter if Nvidia is releasing their own cards later this week I hear you ask? Well the reviews might be singing the GTX 1080 praises now, but there's one thing they all seem to note. The Founders Card runs hot, and is already reaching temperatures in excess of 80-degrees Celsius with a little overclocking. Custom coolers almost always end up doing a better job, and so are generally better cards thanks to their increased overclocking capabilities. The Founders Edition is nice, but it's certainly not the best Pascal card coming.
Those will arrive in the weeks that follow after Friday, and hopefully don't take months to arrive. But if you simply cannot wait, there seems to be GTX 1080 stock ready to ship this Friday locally already.
Last Updated: May 23, 2016