No matter what they say, size matters. Bigger, however, isn't always better, and super-thin, diminutive ultrabooks have able proved that. While great big, hulking laptops are arguably better for playing video games on than their sleeker, slimmer counterparts, they don't do it quite as well as bespoke gaming desktop machines. Nor are they especially efficient at doing the important thinks that laptops are meant to do; be portable machines that let you crack on with some work whenever the fancy – or the need – strikes.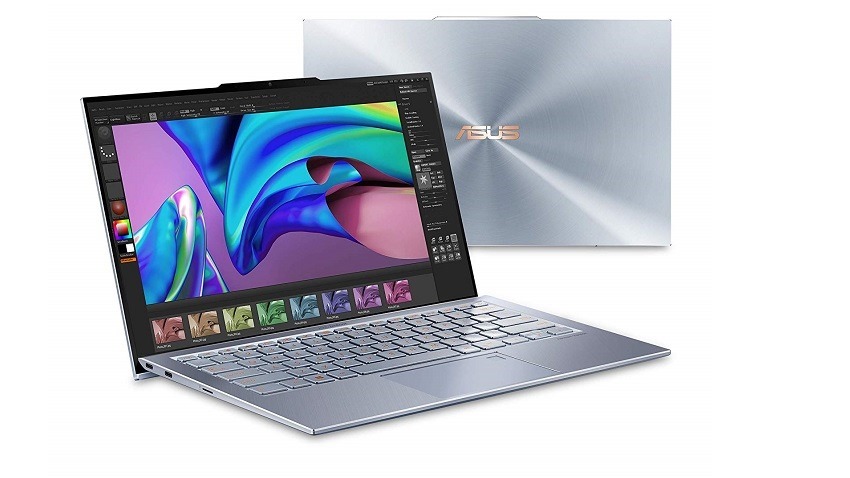 Though my emaciated wallet's prevented me from owning one, I've always been enamoured with the idea of ultrabooks; ultra-light, ultra-portable, and great for knocking out stories when I'm at a press event or away at some sort of convention. All without having to lug around a device that weights the same as a small child. Whenever I've reviewed one, I've been left with a sense of forlorn longing when they get packed up and taken away from my cold, skeletal hands. And there's no ultrabook I've wanted to not give back like Asus' updated Zenbook S13. The UX392FN is a thoughtful, well-engineered update to the company's previous UX391 that has me contemplating selling one of my kidneys, one of my children, or indeed, Darryn.
Revealed at this year's CES, the UX392 iterates on the UX391 by removing much of the screen's bezel, delivering a 13.9 inch screen in the body of something that you'd usually find a smaller 13" screen in. They've done this by giving it a 97 percent screen-to-body ratio. Yes, there's a little bit of sneakiness and creative mathematics involved in getting to that number; there' a sort of reverse notch situation with the webcam housed in a small lip above the screen. While the tiny little pinhole camera is HD, it doesn't support Windows Hello, so you'll have to log in like a regular person with a password or pin, or by using the little fingerprint sensor in the corner of the touchpad.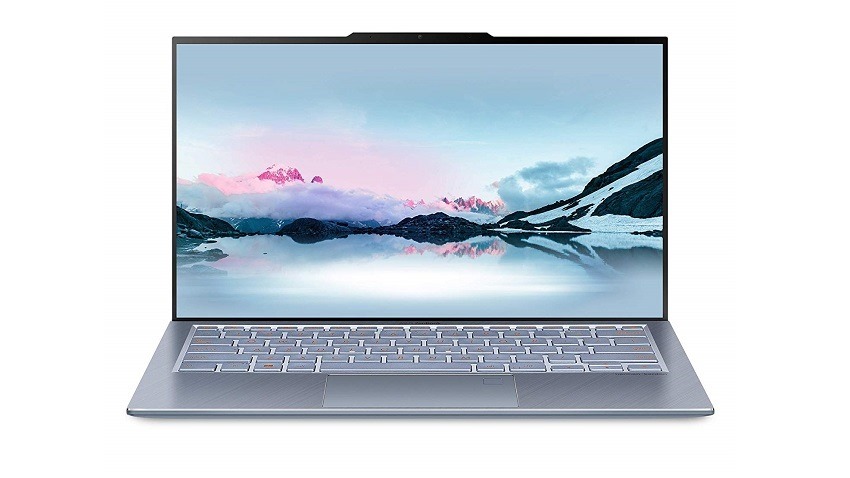 I must re-iterate that the Zenbook S13 is really, really thin and light. Weighing just 1.1kg, it's just 1.29cm high when closed, 31.6cm wide, and 19.5cm deep. That's tiny. Despite its size, it's packing some impressive specs, making it a tiny, but mighty powerhouse. The mode I was sent packs in an 8th gen Core i7-8565U processor, clocked at 1.8Ghz, but capable of ramping up to 4.6GHz when necessary. It also sports 16GB of 2133MHz LPDDR3 memory. Because of its size, that's unfortunately soldered onboard so isn't upgradeable, but that's par for the course for modern ultralights. As for storage, the model I was sent had a 512GB PCIe SSD.
While it has an onboard Intel UHD Graphics 620, it also comes with a discrete Nvidia MX150 mobile GPU with 2GB of VRAM. While not the most powerful GPU, it is capable of running some games at acceptable frame rates, provided you're willing to drop the detail and resolution. Can you play stuff like Overwatch, Apex Legends and Fortnite? Sure – just don't think you'll get away with newer games like Control or Gears 5.
While it has the MX150 GPU, it's not a machine that's been designed for gaming. Instead, it's been made for getting work done, and as a portable machine, it excels. There are thoughtful touches about the S13 that I just adore, including Asus' patented Ergolift hinge design. While it's something we've seen in many of the company's Zenbooks over the past year or two, and it's no longer a novelty, it's still a clever bit of design. When you open the machines, lip, the back of the lip raises the machine a little, making typing on the machine just a little more comfortable thanks to the incline. It does make using it on an actual lap sometimes cumbersome, but I had no problem using it to type up reviews in bed, which is probably one of the best use cases I could think of.
Thanks to the specs stuffed inside its lithe frame, it's a joy to use, never faltering no matter how many tabs I had open, and while watching YouTube videos while procrastinating and not really getting any work done. The screen is crisp, clear and bright (400 nits), and to my untrained eye, had pretty good colour reproduction out of the box. With its SSD and 16GB of memory, it handled Photoshop just fine, too. The backlit keyboard (which has a really futuristic, dare I say sexy orange glow) is a full-sized one, and a joy to use. I can't really speak to the accuracy, because as everybody knows, I type like I have boiled hams on the end of my fingers. I found the entire typing experience lovely though. The touchpad, too, is incredibly responsive and allows for up to four-finger gestures. The same fingerprint sensor that makes logging into Windows a breeze is located in the upper right corner, and can actually become a bit of a nuisance if you're relying on the trackpad. I'm the sort to plug in a mouse most of the time, so it didn't really bug me.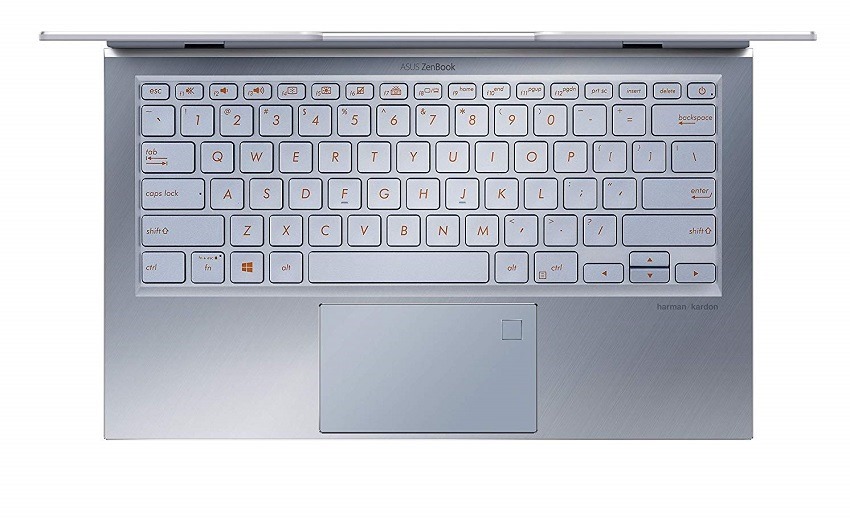 What did let the thing down a little was the scarcity of IO options. There are two USB C-type ports (USB 3.1 Gen 2), one of which you'll use for charging. There's also a single USB Type-A port, and a microSD card reader – and that's it. Mercifully, it does come with a USB-C dongle that adds a few ports – A-type USB 3.1, an HDMI port and a pass-through USB-C. The lack of IO is understandable given the form factor and size though, but the lack of Thunderbolt 3 support on those Type C ports is disappointing. It means you can't plug in any decent external graphics options, so you're stuck with the MX150. As for wireless connectivity, you've got 802.11ac Wi-Fi and Bluetooth 5.0.
A little jarring though, considering it's become the norm in the form factor, is that the FHD screen does support any touch whatsoever. I spent a little time when I first got the machine., japing at the screen and then wondering if I'd perhaps run out of capacitive electricity. And as a jarring segue, the machine itself isn't likely to run out of electricity. In my own tests, I managed to get around 9 hours of use out of a single charge – and that's with a video just playing on loop. That's really not at all bad from a 50Wh 3-cell lithium-polymer battery. It's also pretty quiet for a small enclosure that's doing the heavy lifting. In normal use, I could barely hear the thing at all, though it does emit a whine when it's at capacity.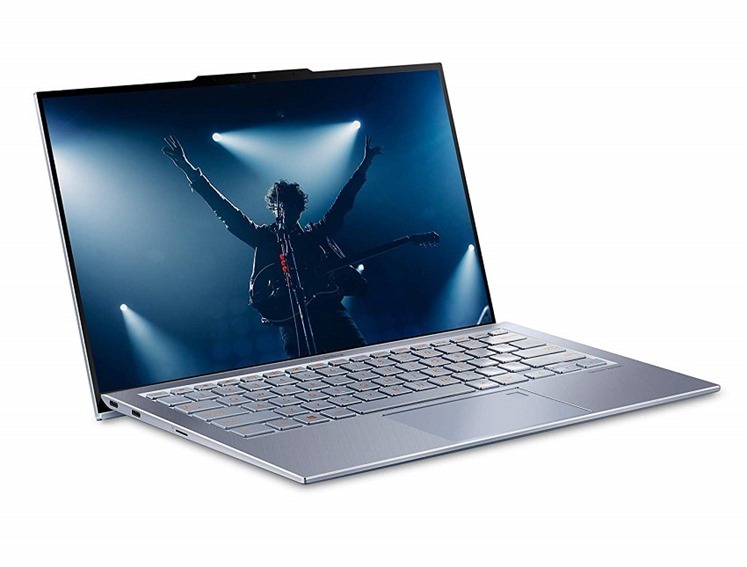 Of course, things like this don't come cheap. Right now, the same specced S13 is available for around R30 000. Yes, you could build a killer desktop machine for that, and you could probably even buy a decent gaming laptop – but you wouldn't be able to comfortably lug those around if you had to work on the go, would you? If you're looking for something that's not just thing, light and portable – but packing some serious power too, Asus' Zenbook S13 UX392 is a winner.
Last Updated: September 11, 2019
Asus Zenbook S13 UX392

Is it expensive? It sure is - but it's also one of the best ultrabooks I've had the pleasure of using. It's super light, super portable, but packs in some serious performance.