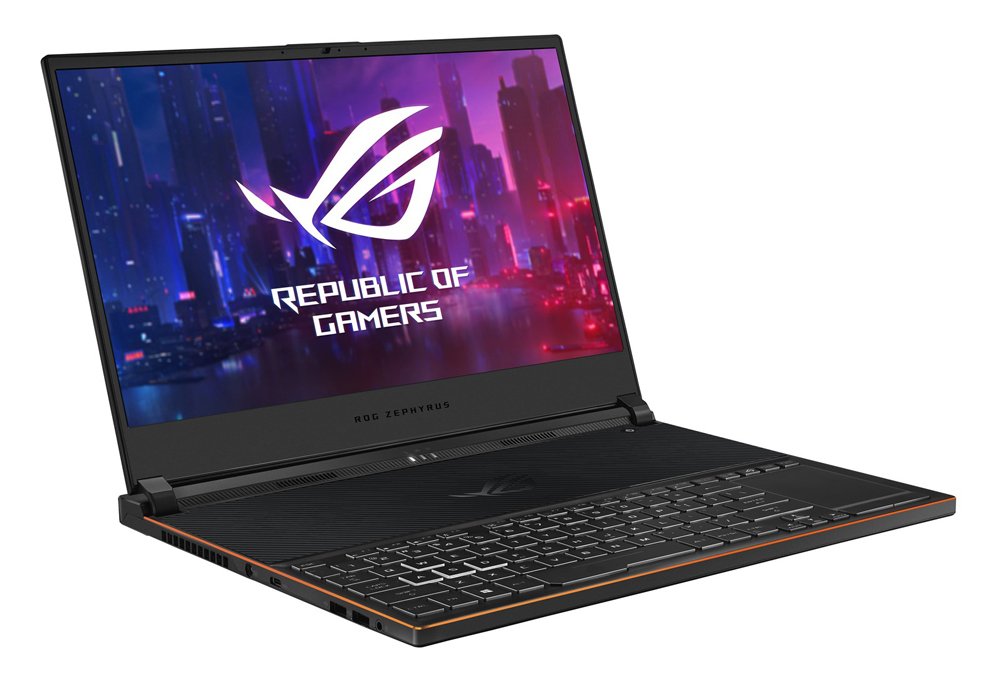 Last year ASUS put out the striking Zephyrus laptop. Striking in two ways, in fact. It was thin and portable, light enough to feel easy enough to carry around all day with the oomph of a GTX 1080 to match. It was the promise that Nvidia's Max-Q had been offering, except for one small problem. Its keyboard design was terrible.
With a working space cut in half and the keyboard pushed downwards and to the left, to make space for an out of place trackpad to its right, the Zephyrus was hardly usable as a laptop at all. There's no way to work with it properly without a desk and even then it was a chore to use without the included wrist rest. In short, the Zephyrus was a great portable desktop, but an extremely poor working machine for on the go.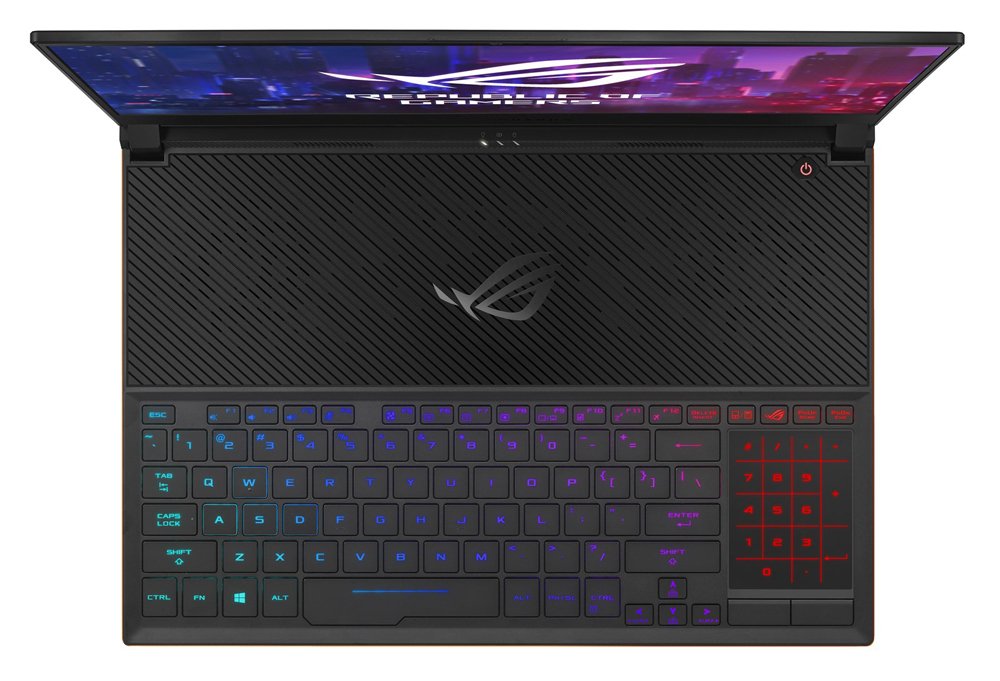 In every respect, this year's model, the GX531 version of the Zephyrus, is no different. It's a massive leap forward in terms of processing power, using the advances of Max-Q and the new Turing architecture to squeeze in the full might of an RTX 2080. Coupled with an 8th-generation Core i7 and support of up to 24GB of DDR4 RAM, there's no corner cut when it comes to performance. But you'll need to rely entirely on that to justify the high price tag, considering it's unlikely this strange design will win you over a second time.
There are small changes to the exterior of the GX531 that are subtle, but welcome. It's slimmer, for one, shedding nearly a full 1mm to measure in at 16mm thick. As a result, it weighs a little less too, just topping out at 2.1kg which is heavier than your regular ultrabook but still astronomically light for a gaming laptop of this stature. There's still the same 15-inch display with thin, but not ultra-thin, bezels, but you are given far more options for the type of display you want. Starting models feature a 144Hz, 3ms IPS display that can be upgraded all the way up to a 244Hz and HDR capable panel. Sadly G-Sync is the victim for this upgrades, with absolutely no support across the range.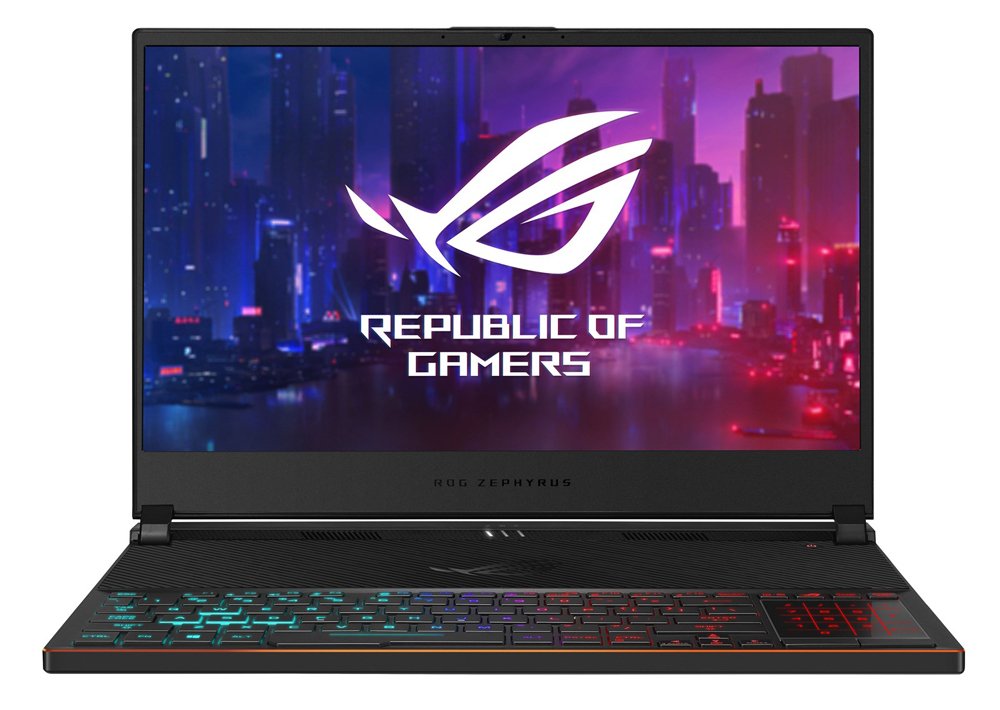 The Zephyrus still features the same unhinged bottom plate that extends and raises the laptop slightly when open, allowing better airflow to the internal and reducing fan noise. Or at least, trying. The GX531 is still silent when under regular load, but it's also distractingly loud whenever you're pushing it. It's enough to hear through headphones, and definitely loud enough to annoy anyone next to you. The upshot is that the underside doesn't get as hot as I expected from a laptop like this. But then again this isn't a machine you're able to use on your lap, so that really doesn't matter.
There's no cutting around the design of the keyboard and the trackpad, and my thoughts on it haven't changed over the past year. It's designed to move the keyboard away from the internals that become really hot underneath them, but it makes the already mediocre and mushy keyboard even harder to use. The trackpad to the right of the keyboard is equally painful to use, and you'll find it easier just plugging in a keyboard and mouse and using the Zephyrus as a mobile gaming machine that has to sit on a desk. Despite its portability, you won't be editing videos or making last-minute documents changes in an airport terminal or in transit. Not unless you can comfortably contort yourself to make this layout useable.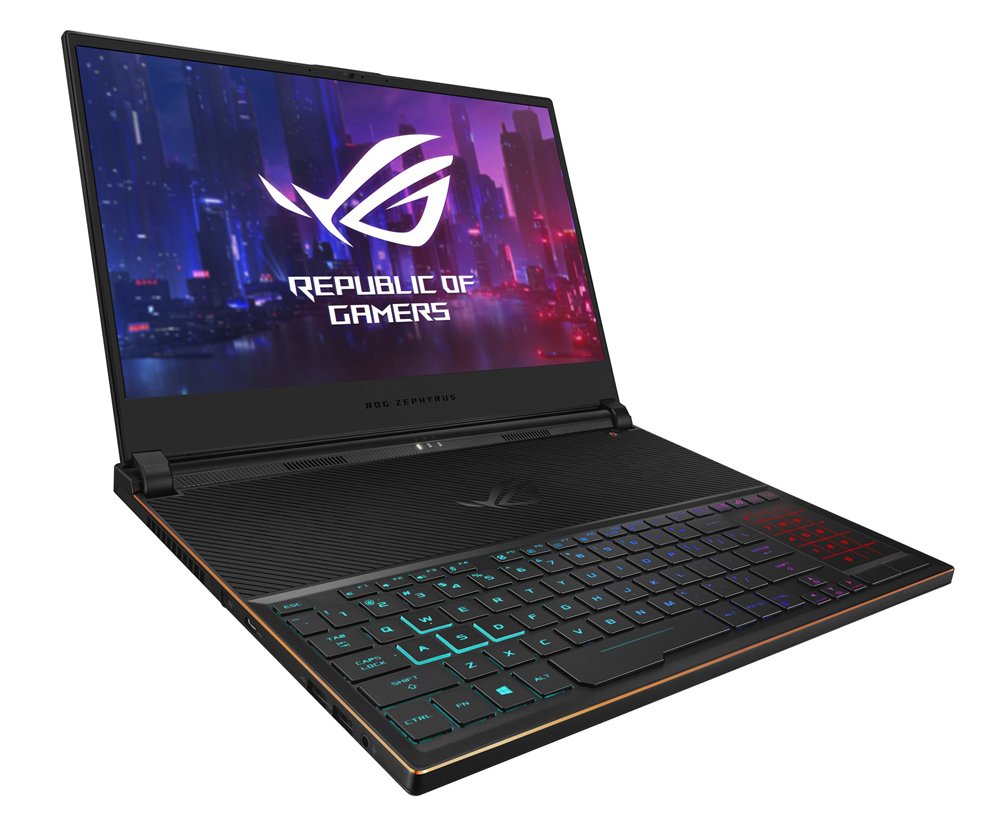 Thankfully I/O has remained plentiful and reliable. There's an HDMI out port at the back (which is my favourite spot for this), while you'll get two USB-A 3 ports, a single USB-A 2 port, a regular USB-C port and one Thunderbolt supported USB-C port too. That specific port supports both 1.2 DisplayPort out and charging functionality, which is handy if you're aiming to jack into a capable dock and high-performance monitor.
If last year's Zephyrus design didn't bug you though, the GX531 has enough of a performance upgrade to warrant a look. The RTX architecture has proven itself as incredibly capable for even mighty 4K gaming, so pairing it up with a 1080p display with a massive refresh rate seems like a perfect match. Combine that with support for real-time ray-tracing (which arguably still needs proper software support, but is getting better), you're buying into a laptop on the pinnacle of what PC gaming has to offer night now.
Just taking a look at some of the benchmarks below, it's clear that the GX531 performs where it matters.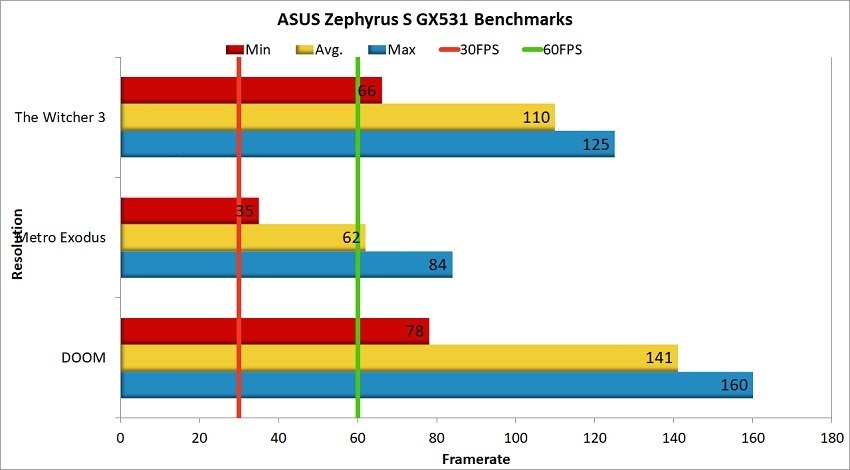 Looking at synthetic benchmarks and the included ray-tracing test offered by 3DMark, you'll see some deficiet when compared with the desktop versions of the same card. But given the form factor and obvious thermal implications, that shouldn't be at all surprising.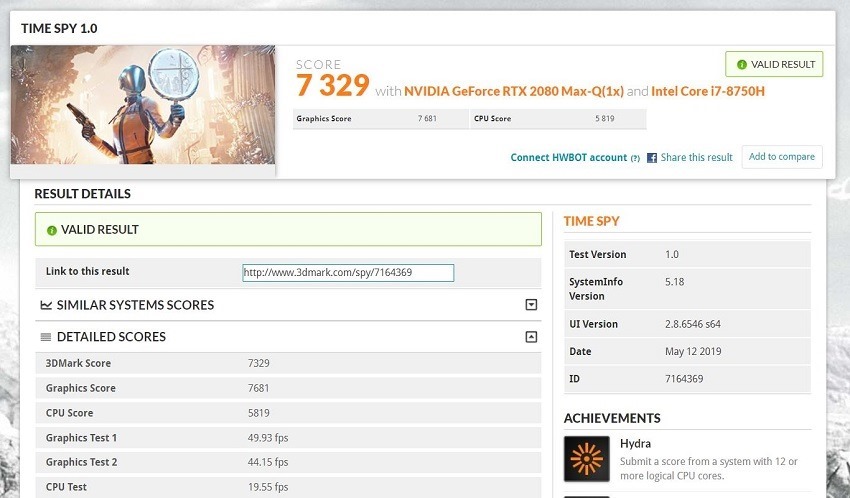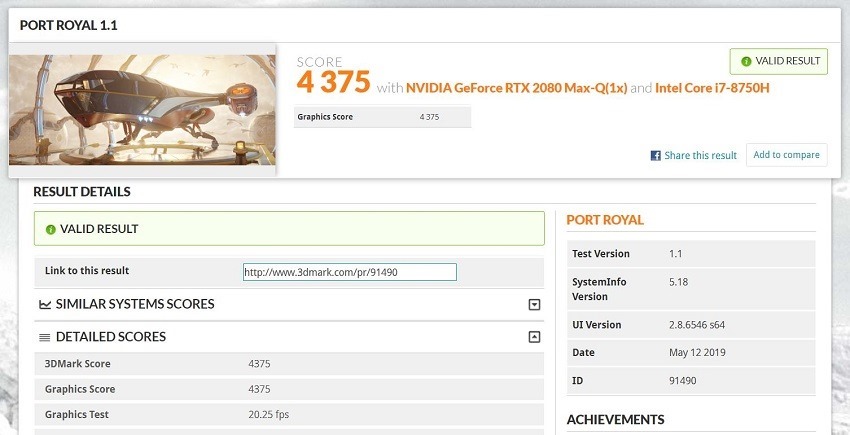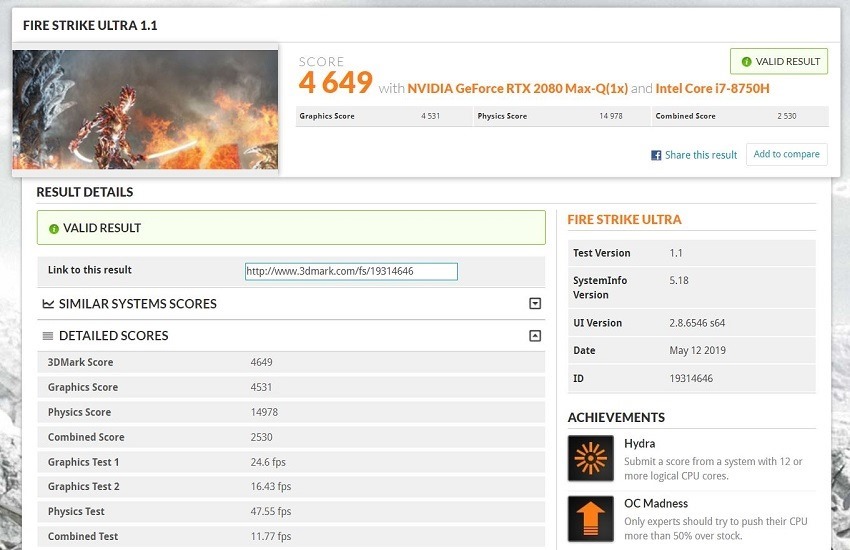 This is the thing – I like the Zephyrus. I liked it last year, and I like it again this year. I like how light and portable it is, and how neatly styled it is with its black chassis and chrome accents. But, again, I just hate the concessions I need to make to actually use it. Having a laptop with a keyboard and mouse so terrible that they necessitate plugging in external ones is a deal breaker in so many regards.
The Zephyrus design isn't unique in that it allowed for performance not possible by other laptop configurations, which is why these choices make even less sense. There are so many other options, even from ASUS themselves, that achieve the same bar of performance with the usability of a traditional laptop. It makes the GX531 a hard sell in almost every regard, unless you're seriously not considering using it between desks and honestly can't find another alternative.
Last Updated: June 25, 2019
Zephyrus GX531

The Zephyrus GX531 is an upgrade in every regard except the one that really counts: its design. With the strange keyboard and trackpad layout still reducing the Zephyrus to an extremely portable laptop, it still falls prey to so many better alternatives that deserve your attention more.