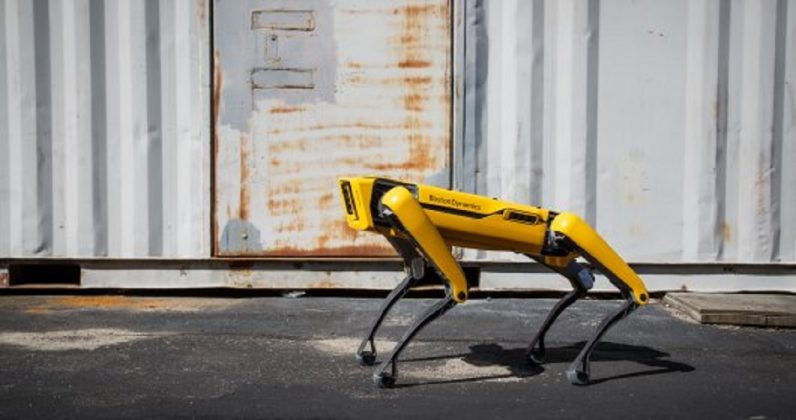 When it comes to the world of robotics, no company does it better at the moment than Boston Dynamics. The name behind several innovative robots that are currently capable of moving in a manner similar to that of humans, Boston Dynamics are also proving that the time is getting closer when robots will be able to interact in the real world.  
Although it's not just human-like robots that the company has planned for the future, but also machines such as Spot that behaves like a dog, meaning that humans in the future could replace their beloved canine friends with far more intelligent and, at times, more well-behaved robot pooches in the future.
To show off some of their impressive advancement in this category, the company unveiled some new videos (courtesy of The Verge) showcasing how both their humanoid Atlas robot can now perform complex parkour moves and stunts through its combination of mechanics and AI, while also dispelling the myth of old dogs learning new tricks by showing a video of Spot that is constantly learning and perhaps raising the bar for our canine friends on how we want them to behave from now on:
I'm not quite ready to live in a world where we will walk and interact among robots and definitely not ready to trade in my furry pets for any robotic counterpart, but the development of this incredible technology does indeed give us a broad glimpse into the future and what robots and AI will be capable of in several years' time.
Hopefully fending off future Terminators and rogue robots won't be something I will need to deal with just yet, but I guess it won't hurt to start training for it now. Forget the zombie apocalypse, it's the robot uprising we need to be more wary about.
Last Updated: September 26, 2019