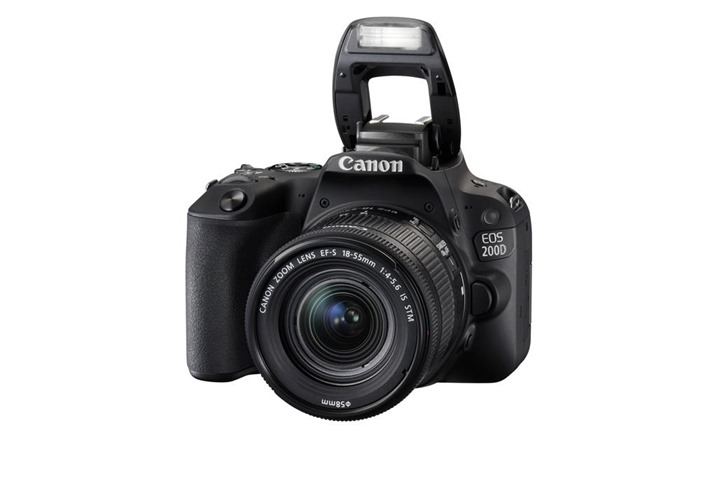 Everyone is a photographer these days, thanks to the advent of high-end smartphones and camera technology becoming a lot more affordable. As much as I love using a flagship phone for casual photography however, DSLR cameras will still always have a place in the market when it comes to getting the best results.
What if you could combine the best aspects of those two hardware markets? What if you could take the clarity of a DSLR and merge that with the more creative social side of smartphones? That's the angle that Canon is taking with their new EOS 200D cameras, a camera designed to be user-friendly and a gateway device for anyone who wants to enter that market from a beginner-friendly direction.
Which has resulted in what Canon calls the "lightest Canon DSLR" on the market. It really is tiny when compared to previous Canon cameras, weighing just an estimated 453 grams with the battery and memory card inserted into it. As a replacement for the four-year-old 100D, the 200D comes equipped with a 24.2MP sensor and DIGIC 7 engine that has been tweaked to current generation standards. The guided user interface from the EOS 800D is also here, making using the camera a bit less daunting for newbies.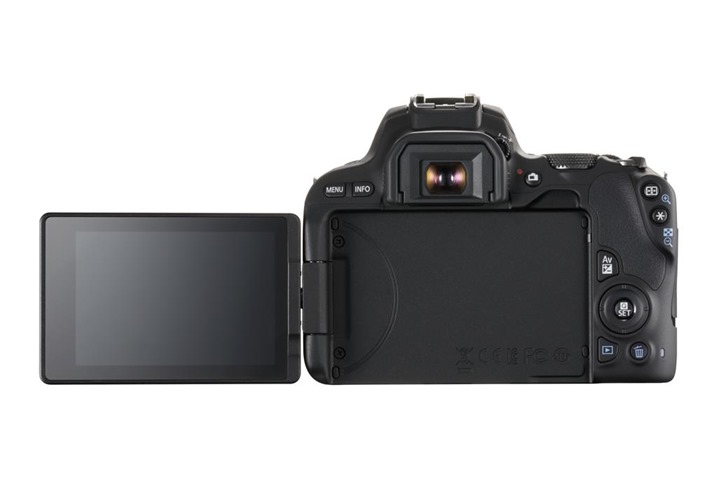 Here's the bucket-list of features on this camera:
Sensor – 24.2MP Dual Pixel CMOS
Sensor size – 22.3 x 14.9mm
Focal-length multiplier – 1.6x
OLPF – Yes
Sensitivity range – ISO 100 – ISO 25600/ISO 51200 (exp)
Burst shooting – Up to 5fps, 6 raw/ unlimited JPEG
Viewfinder – (mag/effective mag)
Optical – 95% coverage, 0.87x/0.54x
Hot Shoe – Yes
Autofocus – 9-pt AF, center cross-type
AF sensitivity – -0.5 to 18 EV
Shutter speed – 1/4,000 to 30 secs; bulb; 1/200 x-sync
Metering – 63-zone iFCL
Metering sensitivity – 1 to 20 EV
Best video – H.264 QuickTime MOV, 1080/60p,30p, 25p, 24p
Audio – Mono; mic input
Manual aperture and shutter in video – Yes
Maximum best-quality recording time – 29m59s
Clean HDMI out – No
IS – Optical
LCD – 3 in/7.5 cm, Articulated touchscreen, 1.04m dots
Memory slots – 1 x SDXC
Wireless connection – Wi-Fi, NFC, Bluetooth
Flash – Yes
Wireless flash – Yes
Battery life (CIPA rating) – 650 shots (VF); 260shots (LV)
Size (WHD) – 4.8 x 3.7 x 2.8 in, 122 x 93 x 70 mm
Body operating weight – 16 oz (est.)/ 453 g (est.)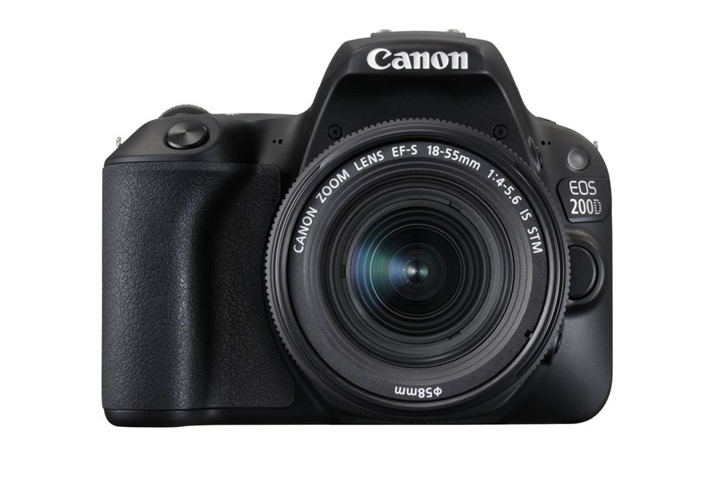 That's not bad at all. That's plenty of power in a compact package, perfect for anyone who is just getting to grips with ideas such as ISO sensitivity and shutter speed. Canon says that the EOS 200D will be compatible with the EOS lens system, making this device easily upgradeable. It should be perfect for vloggers and Instagrammers then. Hopefully we'll get our hands on one soon enough to give it a bash when it launches in July. Hopefully, the price won't be too steep.
Last Updated: June 29, 2017