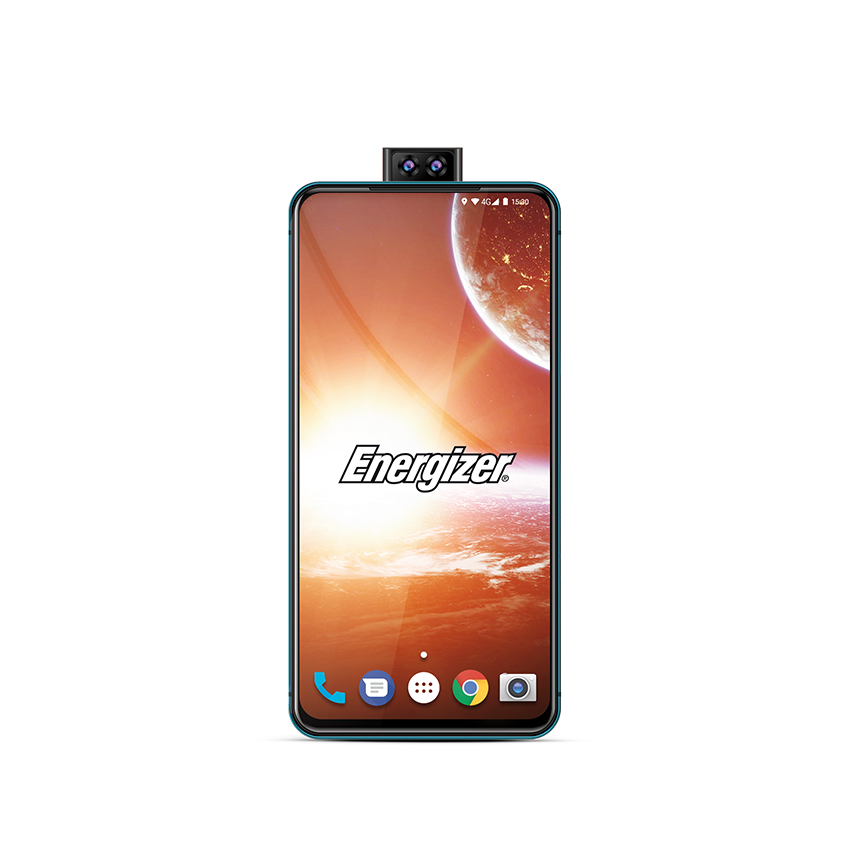 Having spent the last few days salivating over the Galaxy Fold and the Huawei Mate X, a question on many people's minds is battery life. While these two phones may be looking to further cellphone design to something like we saw on HBO's Westworld, their 4380mAH and 4500mAH packs are not inspiring anyone. Especially given how much power those screens will chomp.
Thankfully, Energizer has you covered. You want a battery, here's a battery!
The Power Max P18K Pop was revealed at this year's Mobile World Congress in Barcelona, Spain. Built by Avenir Telecom using the Energizer brand, the new phone forms part of the battery giant's new line of smartphones to be released this year. The phone itself is modest enough, making use of Android 9.0 OS and featuring three back cameras and two 16MP and 2MP pop-up selfie lenses. It also comes in a really cool shade of electric blue.
But powering this brick and accounting for its mass is a 18,000mAH battery pack. 18 millimetres thick according to the spec sheet, the battery is good for powering either two days worth of video playback, 100 hours of music listening, or 90 hours worth of phone calls, and has a standby time of up to 50 days. That is five and a half more times energy than the stated mileage for an iPhone XS MAX, in a phone that is almost triple its thickness.
Energizer claims that thanks to fast-charge assistance via USB-C, the thing can be fully charged in the space of 8 hours. Sadly there is no wireless power-sharing feature; it could have then doubled up as a power bank.
One may expect that this may only serve Energizer as a proof-of-concept-type venture to highlight the lack of sufficient battery power in modern-day mobile phones. But no, come July you will need to find a pair of jeans with larger pockets as the Pop will go on sale for about $680 (direct exchange today puts that at around R9 425).
Last Updated: February 27, 2019