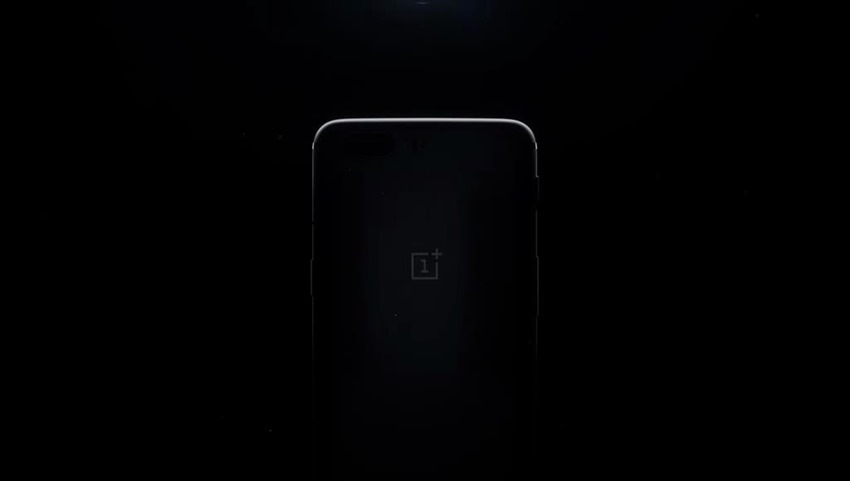 If you've got cash to flash on a new smartphone, you've got plenty of options to choose from. Samsung's S8 may not be as massive a leap forward from the stunning S7 phone of last year but you can't argue with that killer screen. Then there's Apple and their dedicated community of fans who'll happily purchase anything with its fruity logo, Sony's reliable Xperia range which currently has an absurd slow-mo camera in the XZ Premium and LG stepping back into the ring with its solid G6 smartphone.
Maybe you're a bit more frugal however. Maybe you've realised that your bank account doesn't have to move heaven and earth for a device that is primarily meant for communication. That's where the One Plus 5 comes into play.
Who?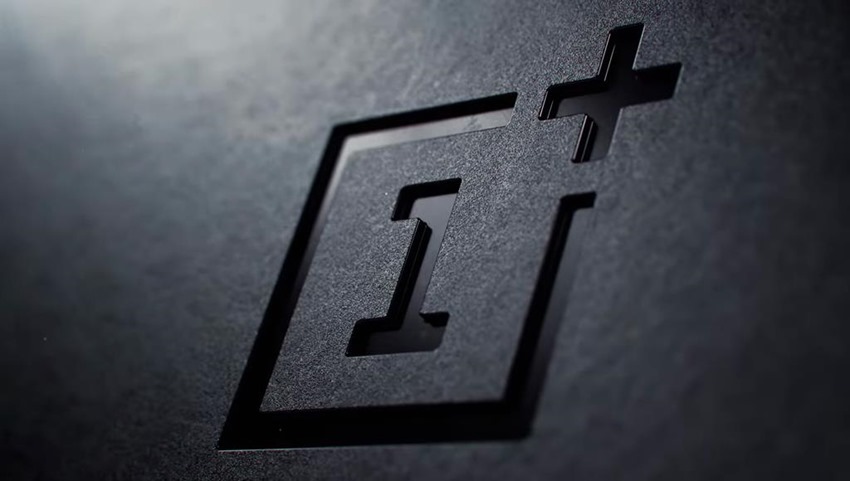 The One Plus 5! You might have heard about OnePlus, a Chinese company owned by BBK Electronics. While they might not have the financial muscles of Samsung or Apple, the company has been making waves lately with their handheld devices. Phones which won't cost an arm and a leg and offer plenty of bang for their buck. Do they have the same ridiculous specs as their rivals?
No, no they don't. But do you even need such pricy hardware for your primary means of communication? OnePlus has a simple philosophy: One new phone, once a year. That results in new tech out regularly and with the latest enhancements available. Not a bad business plan for people wanting something cheap and quick.
2017 marks a departure for OnePlus however. While previous phones have been aimed at people wanting something that fits into their tight fists, the OnePlus 5 is set to be a pricier alternative to the big boys with hardware to match. Not too pricy mind you, although the internals are more than adequate enough for the day to day of modern-life.
So what's inside the OnePlus 5?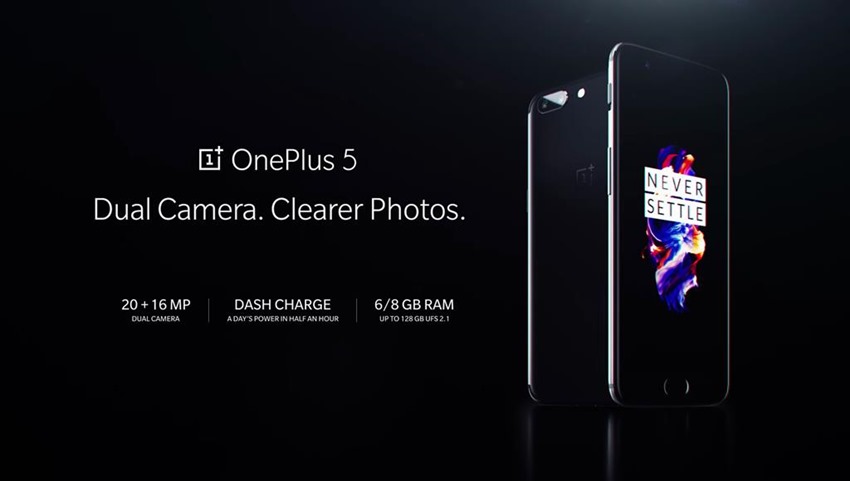 Grab one of the phones, and the spec-list (at least for the US) will reveal:
Display
Size: 5.5 inches
Resolution: 1080P Full HD (1920 x 1080 pixels) 401ppi
Aspect Ratio: 16:9
Type: Optic AMOLED
Support sRGB, DCI-P3
Cover Glass:2.5D Corning® Gorilla® Glass 5
Operating System
OxygenOS based on Android™ Nougat
CPU
Qualcomm® Snapdragon™ 835 (Octa-core, 10nm, up to 2.45GHz)
GPU
RAM
Storage
Notification Light
RGB LED notification light
Dimensions
Weight
Material
Vibration
Sensors
Fingerprint
Hall
Accelerometer
Gyroscope
Proximity
RGB Ambient Light Sensor
Electronic Compass
Sensor Hub
Ports
USB 2.0, Type-C, Support USB Audio
Dual nano-SIM slot
3.5mm audio jack
Battery
3300 mAh (non-removable)
Dash Charge (5V 4A)
Buttons
Capacitive hardware keys and on-screen navigation support
Alert Slide
Audio
Bottom-facing speaker
3-microphone with noise cancellation
Support AANC
Dirac HD Sound®
Dirac Power Sound®
Not too shabby at all.
And the camera?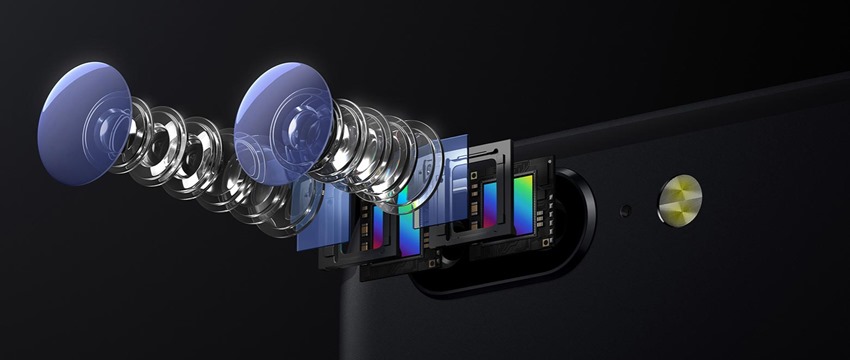 Ah yes, the camera. The key selling point of any smartphone these days is the hardware that allows you to document your daily life. We're very close to the ceiling of what a smartphone camera is capable of, and the OnePlus 5 isn't going to bump its head on that natural limit. Still, you're going to get plenty of quality snaps with the little beast inside the case.
Much like the iPhone 7, the OnePlus 5 has gone for a dual-camera lens setup that sports a 16-megapixel IMX398 wide-angle f/1.7 lens. Combined with a 20-megapixel IMX350 with an f/2.6 telephoto lens, that's some serious hardware. What the phone doesn't have however is optical image stabilization that may result in images not being that sharp. Still, a software update could easily sort that out. Camera specs:
Rear Camera Wide-angle
Sensor: Sony IMX 398
Megapixels: 16
Pixel Size: 1.12 µm
EIS: Yes
Autofocus: DCAF
Aperture: f/1.7
Rear Camera Telephoto
Sensor: Sony IMX 350
Megapixels: 20
Pixel Size: 1.0 µm
Autofocus: PDAF
Aperture: f/2.6
Flash
Video
4K resolution video at 30fps
1080P resolution video at 60fps
1080P resolution video at 30fps
720P resolution video at 30fps
Slow Motion: 720p videos at 120fps
Time-Lapse
Rear Features
Portrait, Pro Mode, Panorama, HDR, HQ,
Dynamic Denoise, Clear Image, RAW Image
Front Camera
Sensor: Sony IMX 371
Megapixels: 16
Pixel Size: 1.0 µm
EIS: Yes
Autofocus: Fixed Focus
Aperture: f/2.0
Front Video
1080P resolution video at 30fps
720P resolution video at 30fps
Time-Lapse
Front Features
HDR, Screen Flash, Smile Capture, Face Beauty
What's the battery life like then?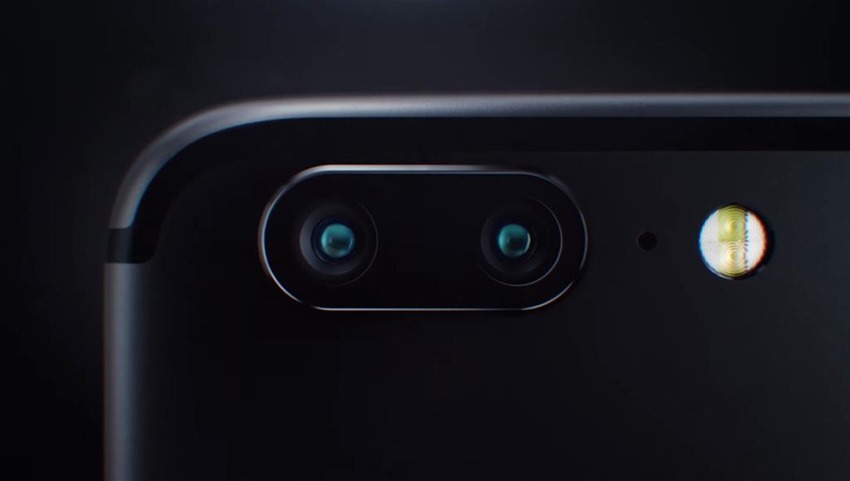 Possibly the best feature of this phone. Smartphones these days require a daily charge, and that's something that the slim design of the OnePlus 5 can't escape. What it can do thanks to the bundled Dash Charge charger however, is refuel your phone within minutes. OnePlus claim that you can get a full charge within half an hour, although they might be hyperbolising a bit according to early reviews.
What you will get is around 60-70% in that time period according to people who have gone hands on with the OnePlus 5, which is still leagues ahead of the competition and perfect for anyone who has a busy day in the office.
When is it out and how much will it cost me?
Next month! Gearburn broke the news of the local OnePlus 5 launch, which will be at an unspecified time in July. As for price, nothing has been revealed locally yet. The OnePlus 5 starts at $478 in the US, while for the sake of comparison the OnePlus 3 sold for $400 in the US last year and cost R10 999 on launch here. That price has since dropped to R9199. Time to start saving up, but not that much.
Last Updated: June 22, 2017