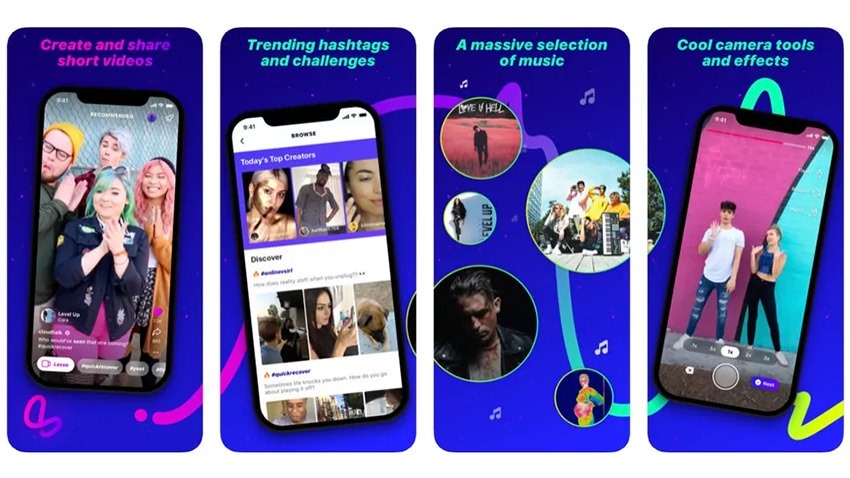 Fewer young people than ever are using Facebook, which has become the de facto social media for old people like that racist aunt who posts diatribes against the staff at Woolworths and the uncle who keeps sharing bad memes that don't use the templates right. While the youth is happy to spend hours on Instagram, YouTube and Snapchat, only 51% of teens say they still use Facebook, which is significantly lower than it was in 2014, which saw 71% of teens say they used the platform.
While Facebook already owns Instagram, it looks like the company is looking at other ways to tap into a younger segment. Facebook quietly launched a new short video sharing service called Lasso.
"Lasso makes it easy for anyone to create and share short videos with fun filters and effects. Follow creators, search hashtags, discover popular viral video trends and join in by putting your own spin on them. "
It seems to take the best bits of the micro music video remix site TikTok, and the best bits of Vine and rolls them together into one app. Users can record themselves dancing or lip synching to songs, or shoot short, hopefully, humorous videos. There's no function to upload existing videos.
Curiously, the app is only available in the US right now, with Facebook telling TechCrunch that "Lasso is a new standalone app for short-form, entertaining videos — from comedy to beauty to fitness and more. We're excited about the potential here, and we'll be gathering feedback from people and creators." The app is also standalone, and while it can use Facebook and Instaram for login purposes, as well as cross post videos, it doesn't come with Facebook's massive audience.
Because of the geographical restriction, we're unable to use Lasso just yet, but that's okay, because I'm way too old to understand this sort of thing anyway. Reports suggest the app is well-made and functional, but could just be too little, too late. Of course, it's not up to old grumpies like me to decide that. If content creators use the app and get young people engaged, we could see Lasso fare better than Facebook's previous teen-focused apps like Slingshot.
Last Updated: November 12, 2018