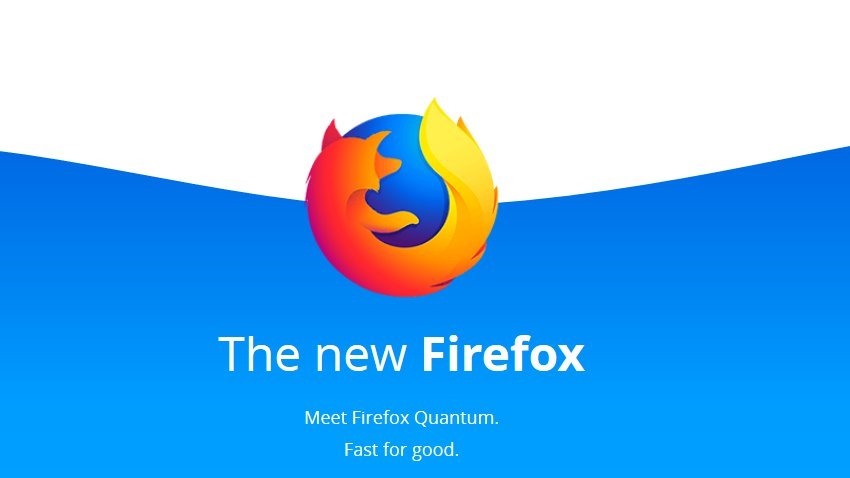 For many of us, Google's Chrome has become the de facto browser. Other browsers, on a freshly installed operating system, serve solely as a platform to download Chrome. Over the years though, Chrome has become a bit of a bloated, memory-hogging mess. It's no longer faster or leaner than everything else. Even Microsoft's reinvigorated Internet Explorer, Edge, is less resource intensive.
Back before google ruled the world and Chrome was even a thing, we used a different browser that wasn't Internet Explorer. Not, not Lynx, you Linux nerds. I'm talking about Netscape, which eventually laid the foundation for Firefox. Though still a favourite with web developers and those less keen on Google's all-seeing-eye, Firefox fell out of favour a little.
Firefox has been trying to claw back browser market share – and with its latest release, Firefox Quantum, it may just succeed.
Firefox Quantum is finally out of beta, and it's a superfast browser that's built to modern web standards. And fast is right, According to Firefox, the browser is now twice as fast as it was just six months ago. It's also a little less greedy when it comes to gobbling up your RAM.
"We looked at real world hardware to make Firefox look great on any display, and we made sure that Firefox looks and works like Firefox regardless of the device you're using," SVP Mark Mayo explains in a blog post. "Our designers created a system that scales to more than just current hardware but lets us expand in the future."
Convincing users to switch to another browser is going to be tricky, but Quantum is a good step towards that. I've been using it exclusively this morning, and there are some handy features I already like – including the ability to import everything from Chrome (including saved passwords!) to make the transition a lot easier.
Last Updated: November 15, 2017